A day ago, 5,980 Covid-19 tests were conducted in the city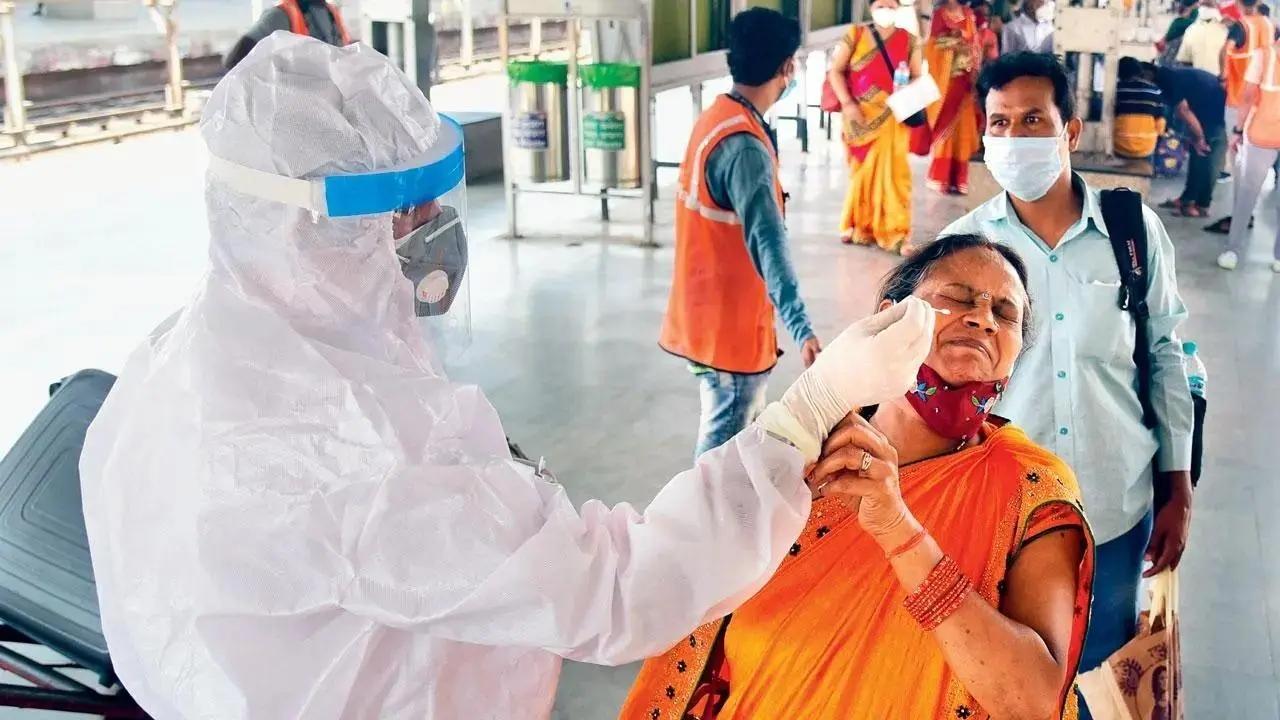 Representative image. Pic/Istock
On Friday, Mumbai recorded 402 new Covid-19 cases and three deaths, BMC official said. Of the 402 new Covid-19 cases, only 36 patients were symptomatic, it said.
The overall Covid-19 tally rose to 11,45,497, while the death toll increased to 19,705, BMC bulletin added.

Mumbai's growth rate of Covid-19 cases dipped below 0.050 per cent for the week ended September 1 and the case doubling rate has improved to over 1,500 days.
Also Read: Mumbai: They slapped and hit me, says woman assaulted in Kamathipura

A day ago, 5,980 Covid-19 tests were conducted in the city.
Mumbai has a Covid-19 recovery rate of 98 per cent and is now left with 3,414 active Covid-19 cases, the bulletin said.

(with inputs from PTI) Are you scared of gaining weight this festive season?