Khar, Bandra, Santacruz residents ask traffic cops to fix illegal parking, no-entry violations, etc. in their localities; say a special drive soon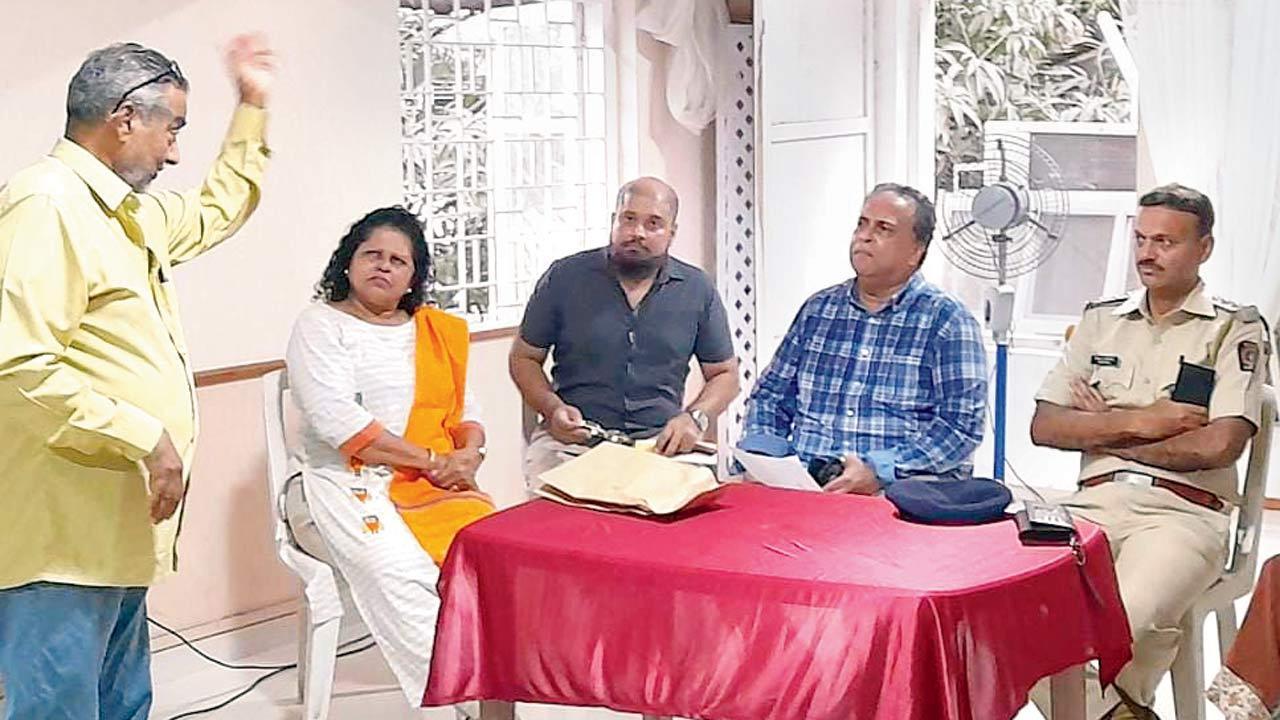 Residents and activists from Khar, Bandra and Santacruz during a meeting with traffic Inspector Haridas Killedar
Residents and activists of Khar, Bandra and Santacruz have sought action against traffic and parking menace in their areas. In a meeting with traffic cops, they shared a list of high violation zones and were promised action. Anandini Thakoor, managing trustee of Khar Residents' Association, told mid-day that Inspector Haridas Killedar, the in-charge of traffic police's Bandra division, has promised a special drive in this regard.
Sanjeev D'Souza, an activist, said residents are sick and tired of double and triple parking, illegal valet parking, and autos and two-wheelers plying on no-entry lanes. "Such violations can be seen from MG Jewels on 14th Road to Vishnu Prasad Hall in Khar West," he added. Among other such areas are Kantwadi, Chimbai, Chapel, Bazar and Waroda roads, he said.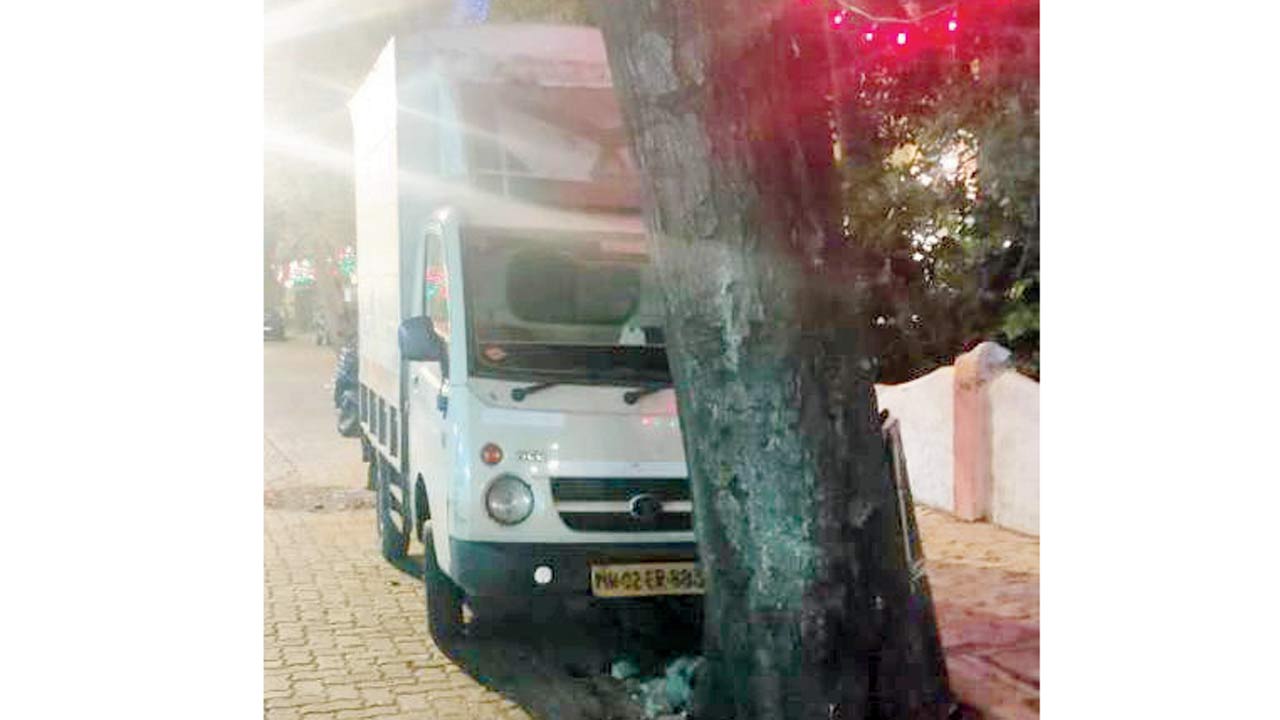 A mini truck parked in a residential locality in Khar
"Parking violations near Bhabha Hospital and valet parking of big vehicles in the narrow lane across from Royal China/Damian Furniture make it impossible for local residents to get through," D'Souza said, adding that hawkers are already making their lives difficult.
Also Read: Maharashtra: Not a single stop to take break on Samruddhi Mahamarg expressway
He said that mini trucks are also parked in residential areas overnight, which are allegedly used by drug abusers. "It's dangerous for local residents. Women's safety is another issue," he added. Thakoor said over 50 people attended the meeting with Killedar. D'Souza also said that traffic cops have "provided a WhatsApp number on which citizens can send photos of rickshaws and taxis that refuse a ride, so that they can be fined."
"Killedar has been very responsive in the past and has taken strong actions. We hope this coordination will help reduce traffic problems," he added. The activist said the cop shared with them daily statistics on actions taken against no-parking violation (408), wrong-side driving (61) and no-helmet (88).
"We are looking into the issues raised by the residents to resolve them at the earliest. We are regularly taking action against the violators. Every day, we are towing more than 100 illegally parked vehicles," Killedar told mid-day. Thakoor said they are planning to hold a review meeting with the senior officers of the Mumbai police along with a large number of local residents for a relief from traffic menace.