Students say they've stopped going on morning walks, as cop aspirants use open MU plot for defecation, urination; ask govt to put an end to misuse of their campus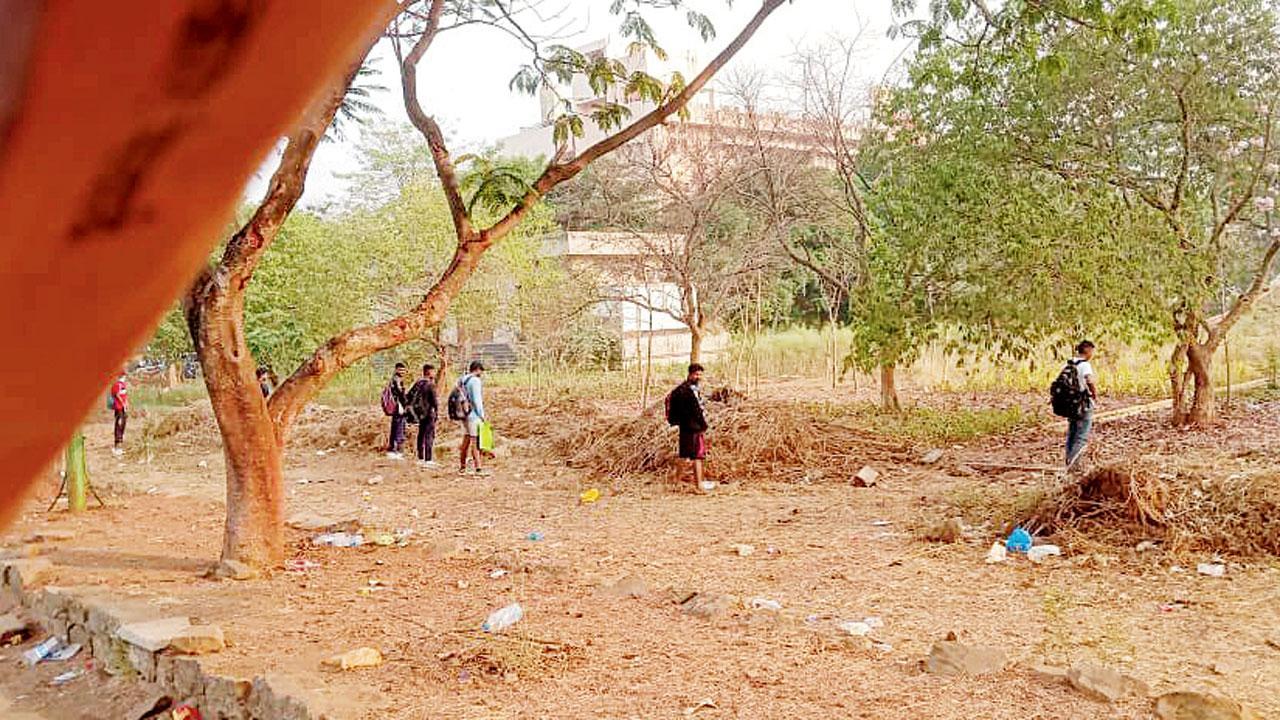 Candidates of police recruitment drive urinate on the campus, according to students
Here, have a look and do something about it—this is the message students have sent to the authorities concerned along with photos of people defecating and urinating on the Kalina campus of Mumbai University, where a police recruitment drive is underway.
Chhatra Yuva Sangharsh Samiti (CYSS), the student wing of the AAP, has written to the Mumbai University vice-chancellor, the Maharashtra governor, the higher education minister and the home minister, requesting to save their campus from becoming a dump yard.
ADVERTISEMENT
Students said they are disgusted at the sight of constable aspirants defecating and urinating in broad daylight every day now, and are sick and tired of littering, as a plot on the campus is being used for the Mumbai police's recruitment drive.
How is this right
"With the MU plot being used for many non-educational and non-university related events, what is left for students is a dirty and filthy campus. A university is sacrosanct, a temple of education and I am completely appalled that this is how it is being misused. Whether it was CM's Dussehra rally or PM's meet or now this police recruitment drive, MU campus has been reduced to parking lots and toilets for people. The interim heads of the varsity is doing nothing to stop this," Ashish Dwivedi, an alumnus of MU and Mumbai president of CYSS, said.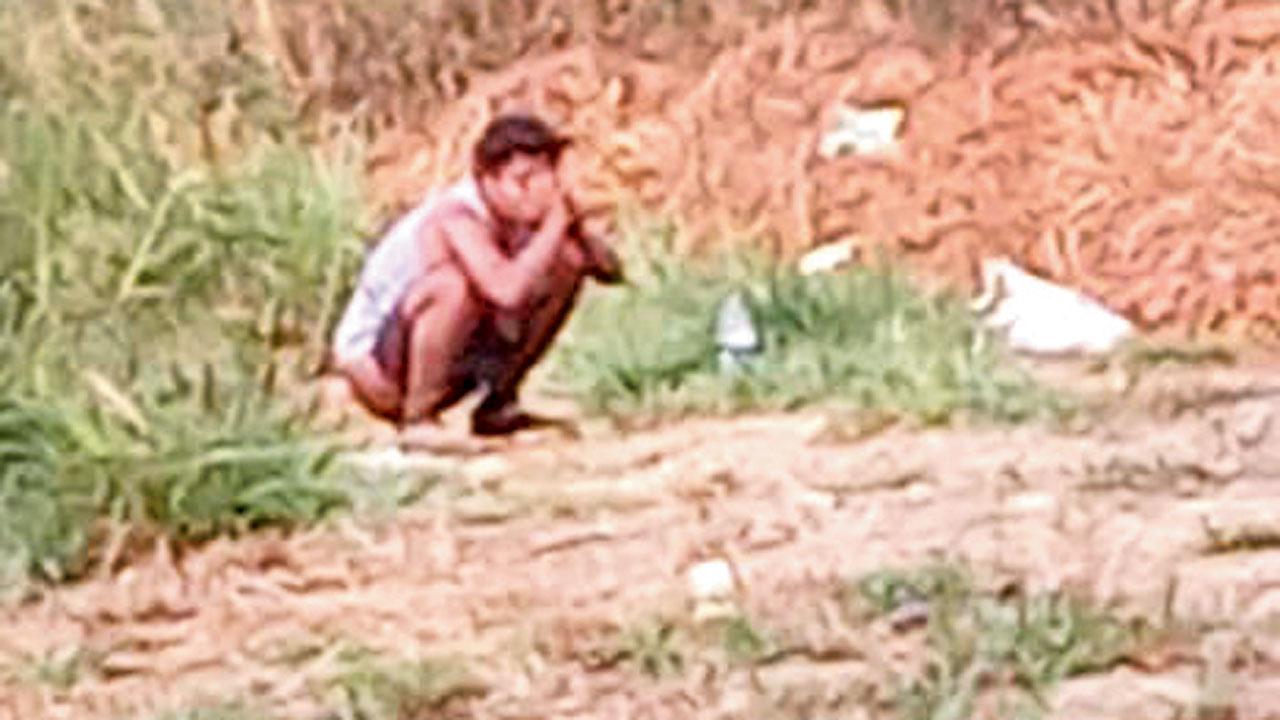 A man defecating on the Mumbai University campus in Kalina
"Is a university campus meant for these kinds of events and recruitment drives; is there no other place. Is this how MU will achieve international standards?" he asked. About 1.2 lakh candidates have come for recruitment to the Motor Transport Department of the police, the home department and the Mumbai police. According to sources in MU, the campus plot will be used for recruitment drives until May.
Also Read: Mumbai police recruitment drive: 'No option but to stay on roads, defecate in open'
What happened to toilets
For the constable recruitment drive, police said they have arranged at least 70 mobile toilets for candidates, which was done after mid-day last month highlighted their plight. But mid-day found out that some of the mobile toilets are locked.
Even though most toilets are open, students said that candidates still defecate and urinate in the open. Vinay Kumar Yadav, a student of MA in public relations, said, "When one of us confronted a candidate and asked not to defecate inside the campus, we were told that the available toilets are occupied. Also by evening, the place is littered with plastic wrappers, cups, etc. We come here to study and this is what we see."
Another student from the department of political science said, "We go for morning walks and this is the sight that welcomes us. We have now decided not to go for a walk until the recruitment drive is on. We request the university to write to the Mumbai police and the organisers of the drive to come up with some solution. This is getting out of hand now."
MU's interim VC Dr DT Shirke was unavailable for comment. A senior MU official said, "Currently, there are many issues, including the Mumbai university budget session. We will look into the matter and take appropriate action." 
May
When the police recruitment drive is expected to end