MU resolves issue over a week later after college admin, political outfits intervene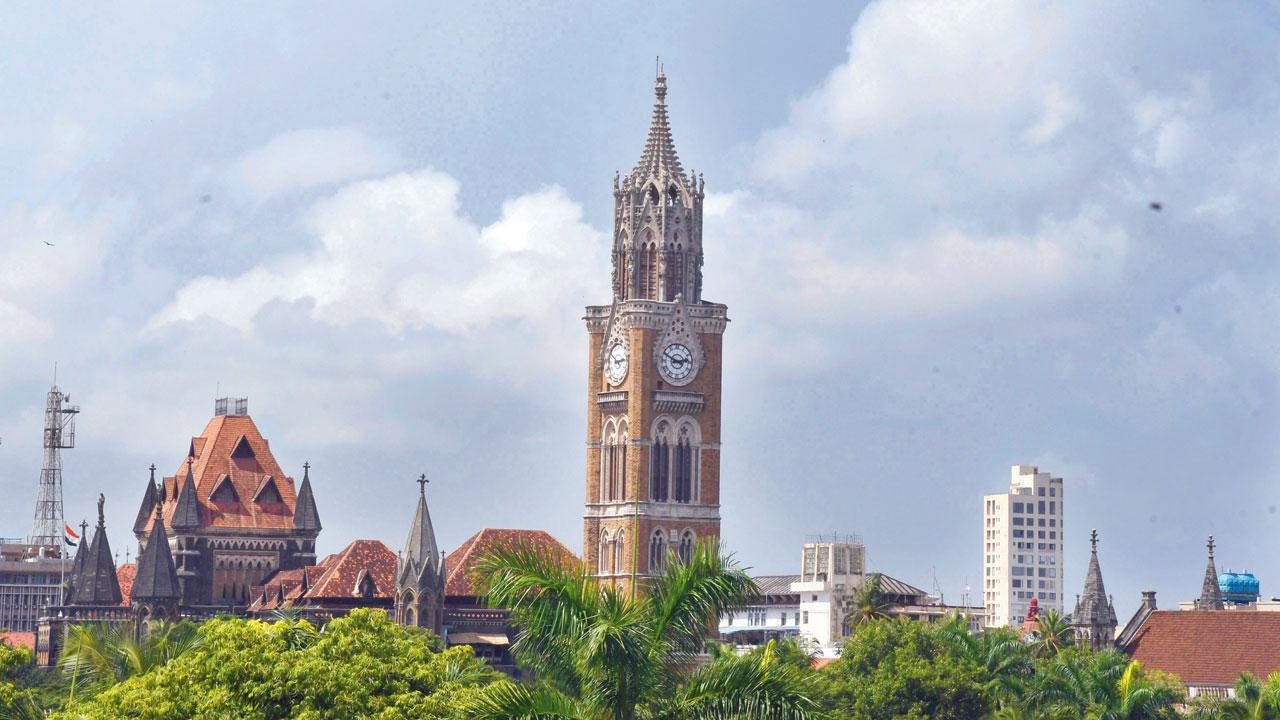 Last November, several final-year law students of MU were issued erroneous mark sheets. File Pic/Ashish Raje
In yet another case of Mumbai University messing up, nearly 50 BSc and BCom students from two colleges in Ulhasnagar were declared failed after they were marked absent for exams they wrote. While this led to anxiety among students and their parents, it took the varsity over a week to correct the results that too after intervention from the college administration and political outfits.
Of the 50 students, 11 were BSc students of R K Talreja college. Apart from them, three students from the commerce faculty were wrongly marked absent; 36 students from Chandibai Himathmal Mansukhani (CHM) College were also impacted by the university's goof-up. Affected students have also alleged that a number of pupils of a few colleges in Badlapur and Ambernath were similarly marked absent.
ADVERTISEMENT
Sakshi Kamble, a student of R K Talreja college, said, "We were declared failed. I was so shocked to see the results. However, later we saw that I was marked absent for the Analytical Chemistry paper. Later, I found out more students from my batch were declared failed in the fifth-semester exam in the same subject. We communicated this to the college and they immediately wrote to the university seeking that the results be corrected. The results were declared last Friday, March 10. The rectification came on Saturday, March 18." Kamble added, "I heard that students from South Indian Children's Education Society's Degree college of Arts, Science & Commerce at Ambernath also faced the same issue."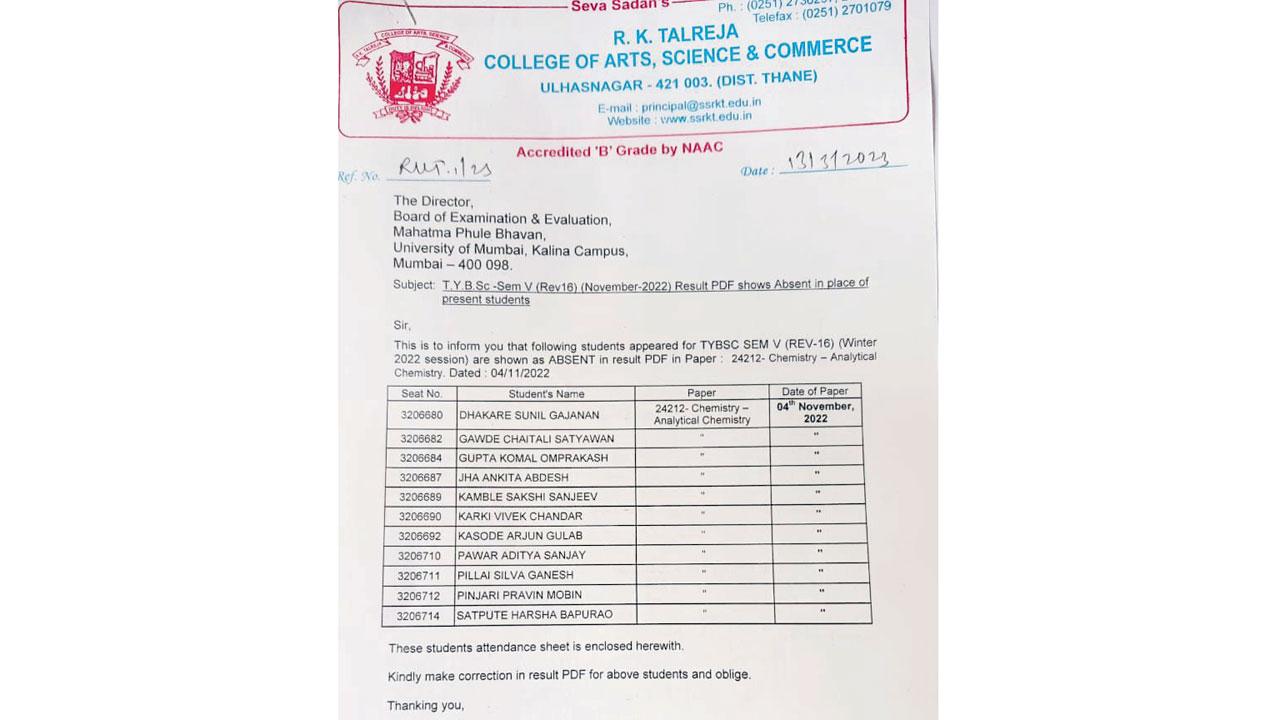 The exam attendance sheets sent by R K Talreja college to MU
An affected student from CHM college said, "The results have just been rectified, but who is responsible for the anxiety and trauma we have gone through the entire week? Some seniors told us that if the results are not rectified, we will have to apply for re-exams. I was under a tremendous amount of stress until my college assured me the rectification would be done. Every time there is some problem or the other.
Also Read: Exams hit by staff stir across Maharashtra universities
There is a delay in declaring the results; if there is no delay, then there are errors. Why can't there be a year without delays and errors?" Advocate Santosh Dhotre of Yuva Sena said," We took up the matter up with the examination department. Mumbai University is losing its reputation year by year thanks to the shoddy administration. The number of goof-ups has increased even more now when there are no full top varsity officials. Students are the ones who have suffered amid all these goof-ups."
Dhotre added, "There is a need for stringent action against the people responsible for the recent goof-up which has affected so many students. Until that is done, such errors will keep on occurring." A Mumbai University official clarified, "There was some misunderstanding from a certain exam centre may be. We are not sure. However, after the cases came to us, the exam attendance sheets were checked and following their verification, the results were corrected. Students facing any such issue must immediately bring this to our notice."
Not the first time
Last November, several final-year law students of MU were issued erroneous mark sheets, with the wrong permanent registration number—a 16-digit unique number for each student. The university had to recall all the mark sheets of over 3,000 students to rectify the mistake. Mistakes in PRN can lead to issues with verifying results/mark sheets while applying for admission to higher education courses.
10
Day in March when results were declared