Advocate Mahesh Wasvani appeared for Sadavarte, while advocate Pradeep Gharat appeared as public prosecutor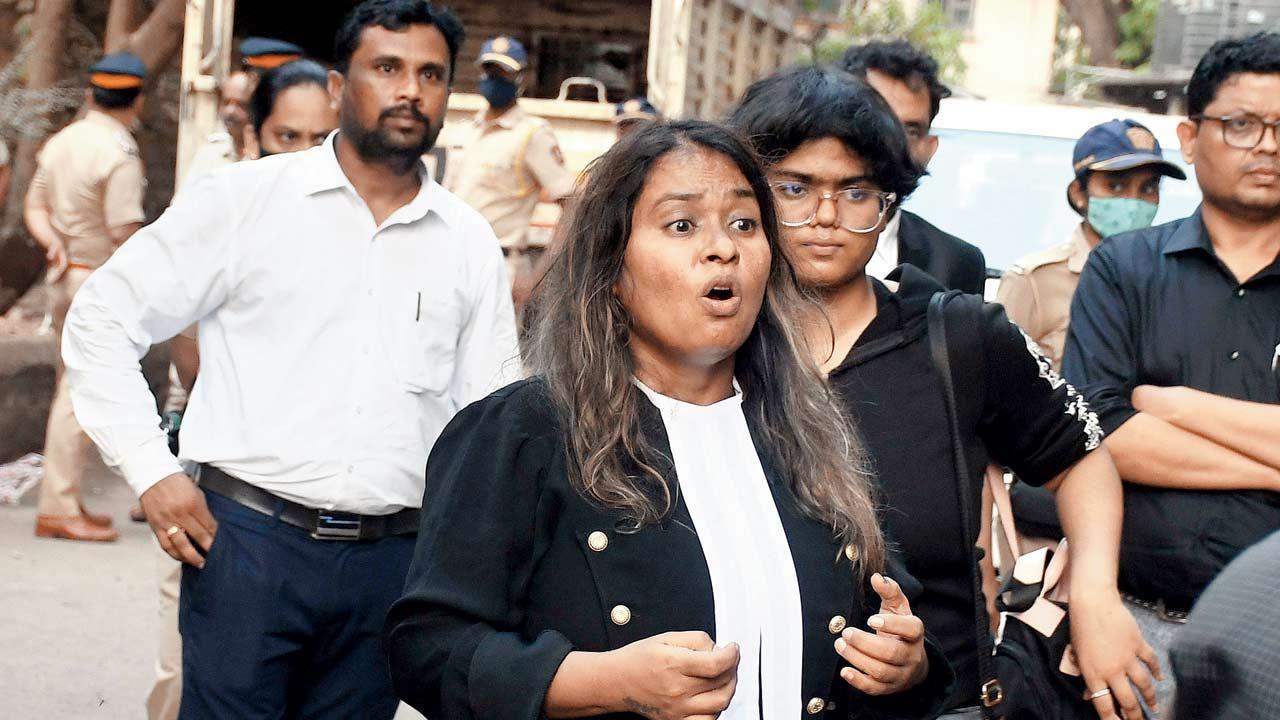 Advocate Gunratna Sadavarte's wife Jayshree Patil in court
The Metropolitan Magistrate at the Esplanade Court sent Advocate Gunratna Sadavarte to police custody for two days on Saturday evening. Public Prosecutor Pradeep Gharat had demanded maximum custody of Sadavarte and the other protesters, in order to investigate the exact conspiracy behind the attack. Meanwhile, all the arrested 109 protesters have been sent to judicial custody for 14 days. 
Advocate Mahesh Wasvani appeared for Sadavarte, while advocate Pradeep Gharat appeared as public prosecutor. Gharat argued that the attack was pre-planned and was instigated by Sadavarte. Wasvani claimed that since the beginning of the protest Sadavarte had been urging protesters to remain calm and silent. 
"He never instigated any kind of violence. In fact, when the attack occurred he was in court and didn't know about it. He has been falsely implicated by the state as he represented workers in court," Wasvani argued. The magistrate sent Sadavarte to police custody till April 11, while the protesters have been sent to judicial custody.