As police open departmental probe into lapses, father details how family was ignored when they first complained she was missing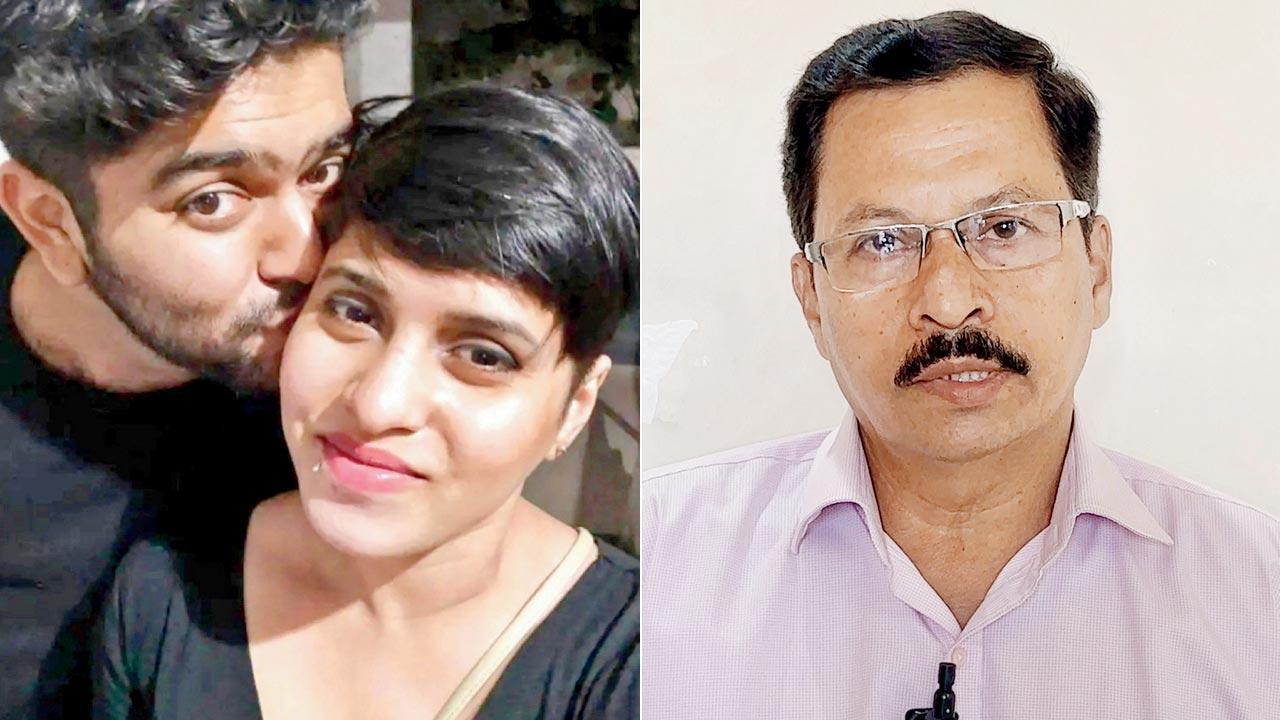 Shraddha Walkar and Aftab Poonawala; (right) Vikas Walkar, Shraddha's father
Two months after Home Minister Devendra Fadnavis ordered a probe into the November 2020 complaint of Shraddha Walkar against her abusive live-in partner Aftab Poonawala, allegedly not given the attention it deserved by the police, the Mira Bhayandar Vasai Virar police finally recorded the statement of her father Vikas Walkar and began investigation in the matter. 
The grieving father told mid-day that his statement was recorded by Deputy Commissioner of Police (DCP) Suhas Bavche on January 25 at his office in Vasai East.
In his statement, Vikas Walkar has named around half dozen officers from Manikpur and Tulinj police stations demanding strict action against them for being negligent in his daughter's complaint of domestic abuse registered in November 2020 and a delay in registering missing complaint in August, last year.
ADVERTISEMENT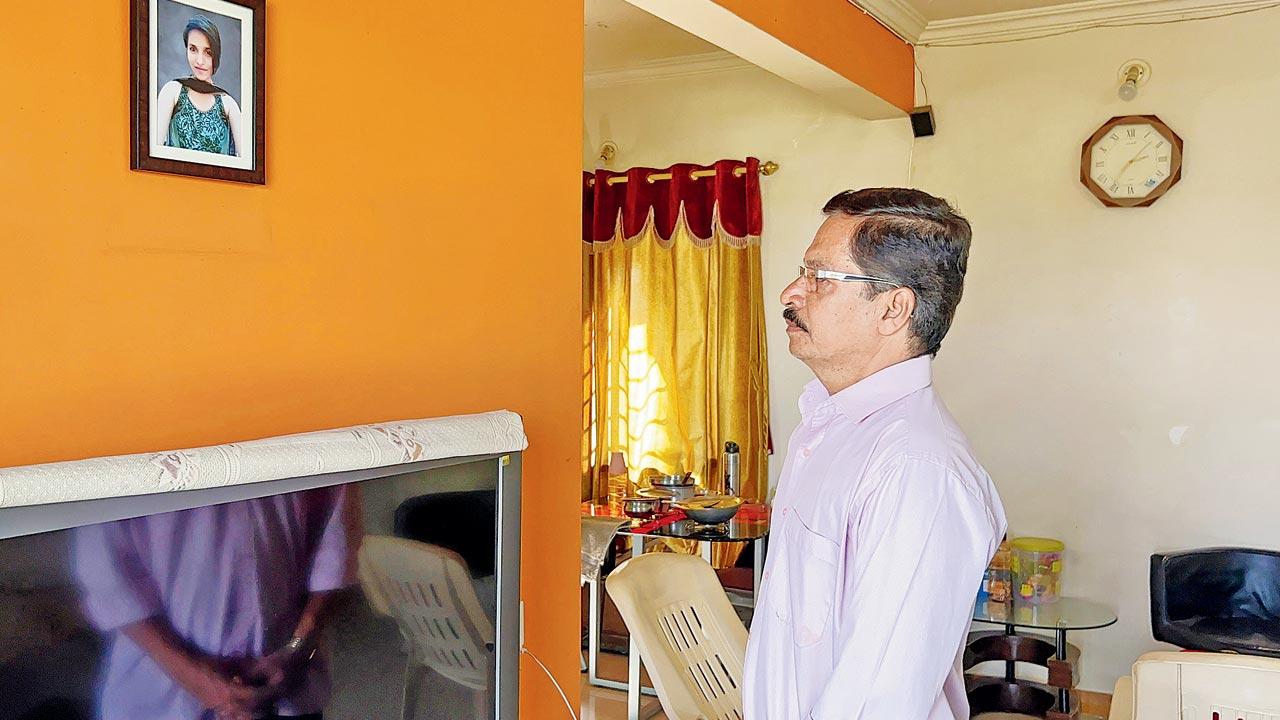 Vikas Walkar says had the Tulinj police acted against Poonawala, Sharaddha would be alive today. Pics/Hanif Patel
"I had received a letter from the police and they wanted to record my statement. So I visited the DCP's office on  January 25 and narrated how the cops at Tulinj police station handled the complaint letter of my daughter Shraddha, who was badly thrashed by Aftab Poonawala in November 2020 and secondly, how the cops at Manikpur police station delayed registering the complaint, and mishandled the case giving sufficient time to the monster to destroy the important pieces of evidence," Vikas told mid-day.
Also Read: Shraddha murder case: Chopped her body into 17 pieces, used blow torch to sever joints
"I narrated everything to DCP Suhas Bavche for about 2 hours. It was a three-page statement," he added.
DCP Bavche said, "The enquiry is underway."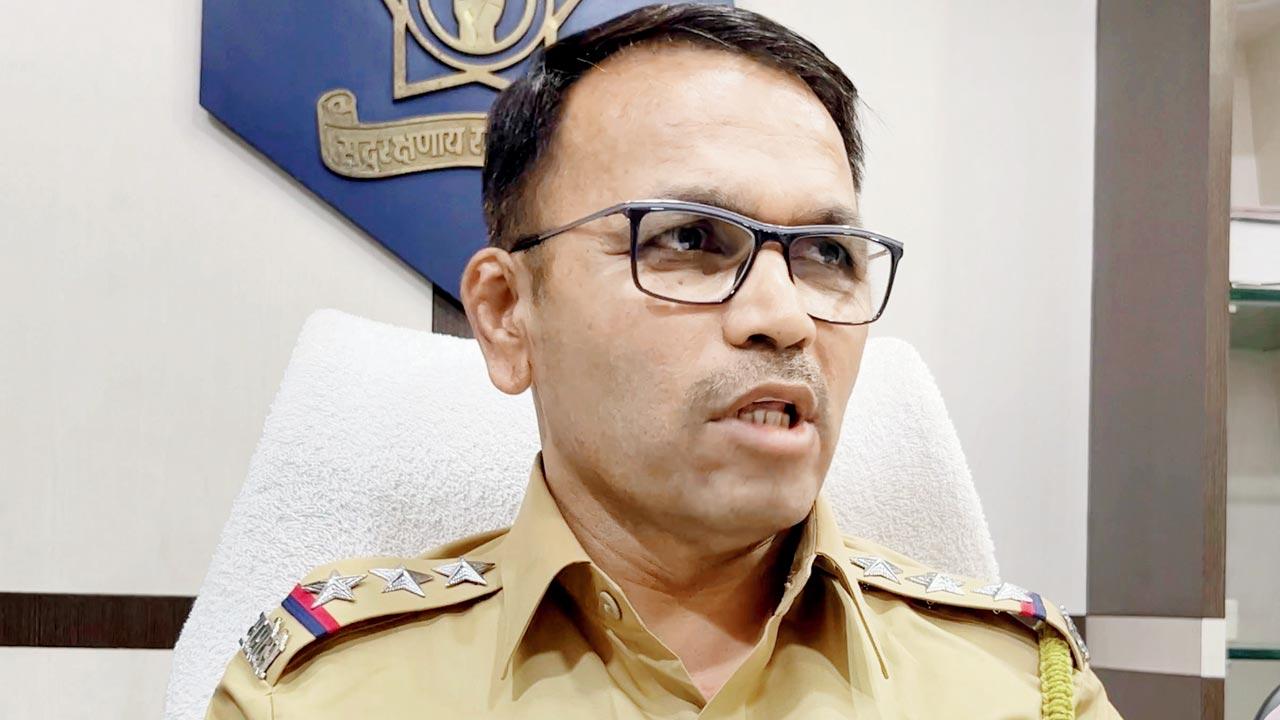 Vikas Walkar has alleged that the in-charge of Manikpur police station, Sampat Patil, was not being serious about the case
Shraddha Walkar was badly assaulted by Poonawala when the duo stayed together in Vasai East in a rented apartment. The abusive live-in partner had also threatened her to 'cut her into pieces' and throw her away.
Shraddha's complaint
Walkar had on November 23, 2020 approached Tulinj police saying  Poonawala tried to kill her. Her complaint letter, which resurfaced exactly two years later, read, "He [Poonawala] tried to kill me by suffocating me. He scares and blackmails me that he will kill me, cut me up in pieces and throw me away. It has been 6 months since he has been hitting me but I did not have the guts to go to the police because he would threaten to kill me."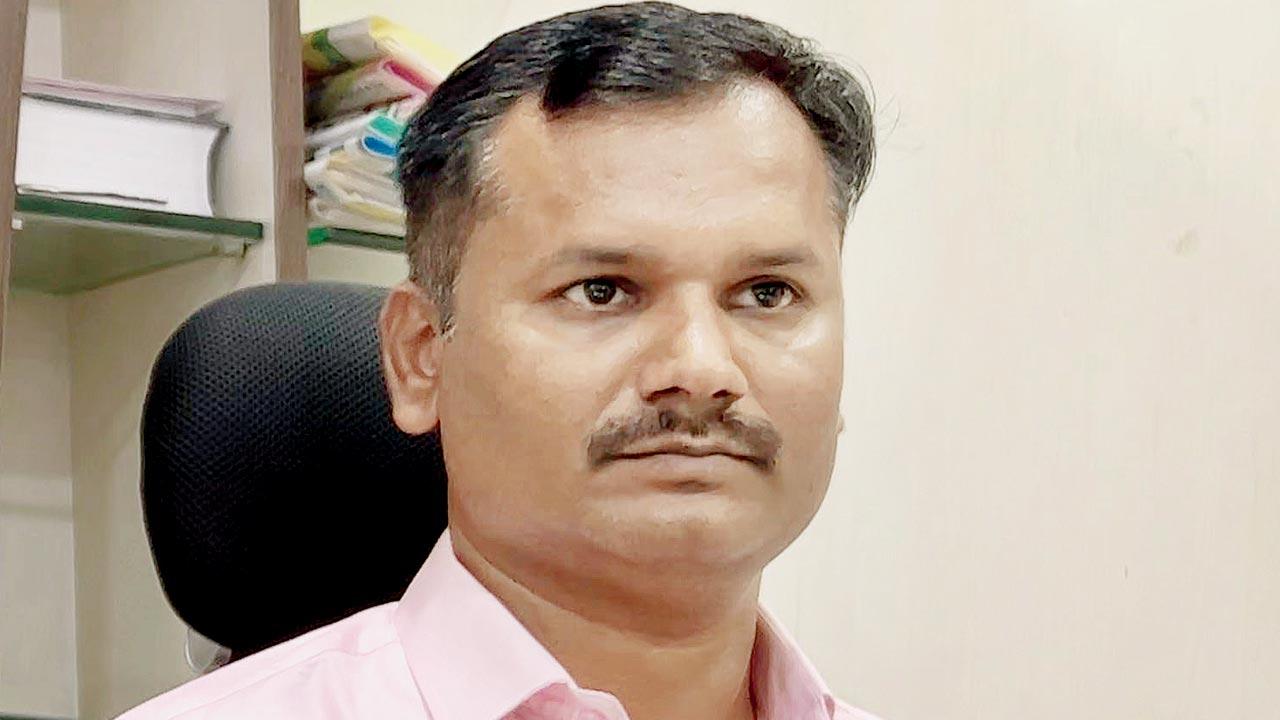 He has also alleged that after the complaint was registered,  API Sachin Sanap kept mishandling it by alerting Poonawala, who destroyed evidence
During the investigation it came to light that Walkar had first approached the Tulinj police station with her swollen face and multiple lacerations all over her body after Poonawala had thrashed her, besides threatening to kill, cut her into multiple pieces and throw her away.
However, an officer at Tulinj police station said her complaint was closed on December 19, 2020 without taking any legal action against Poonawala.
A source told mid-day that after Shraddha had submitted a complaint letter before Tulinj police station, "she had met Poonawala's parents at their home and they convinced Shraddha to withdraw her complaint as she would spend her life with him only."
"This forced Shraddha to withdraw her complaint but by that time the police should have taken action against Poonawala. But the cops at Tulinj police station took it lightly and closed the file," said Vikas, adding, "Had the cops at Tulinj police station taken strict action against Poonawala, my daughter would have been alive today. I have told everything in my statement to DCP Bavche."
'A sheer delay'
"The state Home Minister Devendra Fadnavis had ordered probe into my daughter's November 2020 complaint letter on November 23, 2022 but the cops delayed it and my statement was recorded on January 25. This is sheer delay," added Vikas, who is also planning to meet Union Home Minister Amit Shah requesting him to fast-track the case.
What Poonawala had threatened her couple of years ago was executed in reality in 2022 in Delhi where he strangled her, chopped her body into pieces, burned  the parts using a blow torch, refrigerated them, crushed the bones to powder using a stone grinder and disposed of the remains in the nearby jungle in Mehrauli. The Special Investigation Team of Delhi police is finding it difficult to piece together the entire body of Shraddha.
Her father also slammed officers of Manikpur police station where the cops initially had refused to register a missing person complaint. Vikas had approached the Manikpur police to register a missing complaint in mid-August, but the police allegedly turned him away. He again visited the Manikpur police station in September, but his plea was not heard.
"I had to approach then DCP Sanjay Kumar Patil to get the missing complaint registered because the in-charge of Manikpur police station, Sampat Patil, was not taking my case seriously. But only after the intervention of then DCP Patil, the complaint was registered," said Vikas.
Even after the complaint was registered,  API Sachin Sanap kept mishandling it by alerting Poonawala, who was in Delhi.
"API Sanap did not handle the case properly and kept alerting the killer who destroyed the important pieces of evidence," the father added.
During interrogation, Poonawala had informed Delhi Police that he disposed of the cards and cellphone of Walkar in Bhayandar creek while he was on the way to Manikpur police station. The SIT has mentioned this in their charge sheet filed at Saket Court.
Vikas further told mid-day that he was shocked to know when he learnt that Shraddha was not only brutally killed by Poonawala but he had also burnt her body parts and crushed the bones. "I was shocked to know all this through the media. The case must be fast-tracked and the accused must be hanged," added Vikas.
Timeline of the case
 Nov 23, 2020  Shraddha Walkar files a complaint against Aftab Poonawala with Tulinj police
 Nov 24, 2020  She withdraws the complaint
 Dec 19, 2020  Tulinj police close her complaint
 Aug 15, 2022   Walkar's father Vikas approaches Manikpur police to register a missing report, but cops send him away
 Oct 6  ACP directs Manikpur police to register missing report
 Oct 12  Manikpur police register missing complaint
 Oct 20  Investigating Officer API Sachin Sanap first contacts Poonawala over phone
 Oct 23  Poonawala meets API Sanap at Manikpur police station
 Nov 3  Poonawala again visits the police station for questioning
 Nov 9  Manikpur police inform Delhi police
 Nov 10  Mehrauli police file FIR against Poonawala
 November 11  Cops arrest Poonawala