Dahisar cops not only find medical equipment her kin had left in a taxi, they also recover the money the woman was duped of by online scammers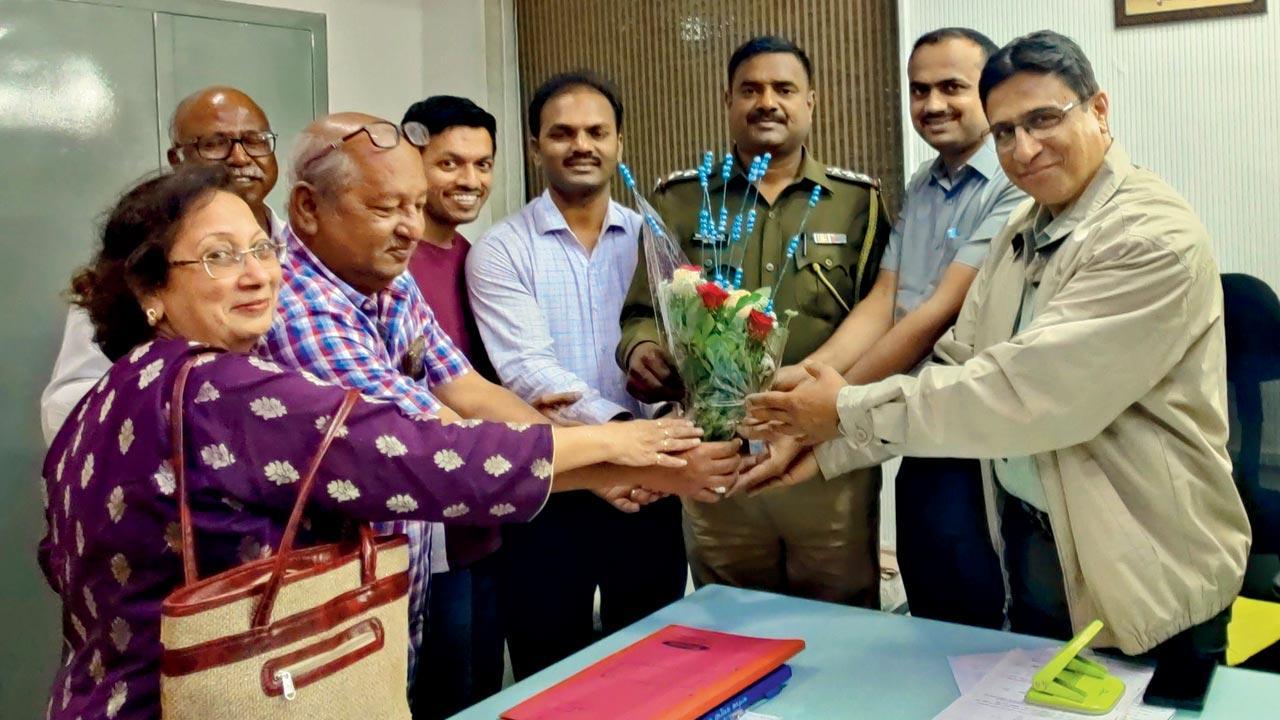 Esther Daniel Benjamin at the Dahisar police station on Thursday
An Israeli national whose brother-in-law's medical device had accidentally been left behind in an Ola cab was duped of Rs 49,000 after she called a bogus helpline number hoping to contact the cab aggregator on Thursday. The Dahisar police, however, not only managed to recover the machine but also the money she had paid to the fraudsters in about an hour.
According to the police, the complainant, Esther Daniel Benjamin, 59, was staying at Panvel with her husband, sister Seema Samson and her brother-in-law Norman Samson. The four had come from Israel to visit their family. Norman, a retired army officer, uses a continuous positive airway pressure (CPAP) machine at night as he suffers from sleep apnea.
ADVERTISEMENT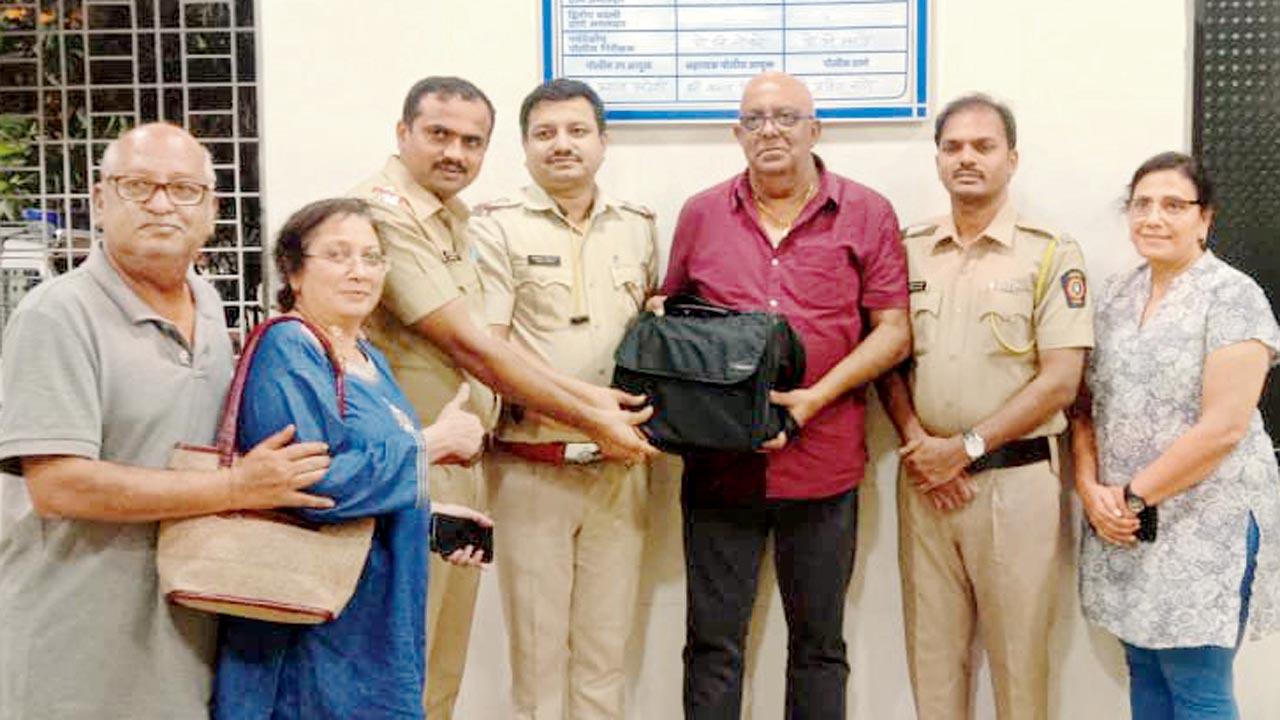 The police hand over the continuous positive airway pressure machine to Norman Samson
On Thursday evening, the quartet travelled to Borivali East via cab to meet a relative. After they reached their destination, they realised that Norman's machine had been left behind in the vehicle, which Esther had booked.
The police said that Esther then found a fake Ola helpline number on Google. When she called it, the person on the other end told her to make a payment of Rs 5 via Google Pay. She immediately transferred the amount but was shocked to learn that Rs 49,000 had been deducted from her account.  She then contacted the Dahisar police, informing them about the scam.
Also Read: Mumbai: Man calls 100, claiming city will see 1993-like blasts
Senior Inspector Pravin Patil of the Dahisar police station said, "After receiving the complaint, we formed a team comprising PI Sanjay Marathe, API Ankush Dange and Constable Shrikant Deshpande. We informed her bank about the incident and contacted the nodal officer. We learnt that the amount was transferred to an Amazon Pay account. We immediately contacted the Amazon Pay nodal officer, froze the scammer's account and transferred money into the woman's account with the help of Amazon."
Patil added, "Our team also contacted the cab company and took down the number of the vehicle in question and the driver. We eventually traced the cab to Andheri. We then recovered the CPAP machine and returned it to the complainant. The family returned to their country on Friday."
The police said since the complainant refused to register a complaint, no FIR has been registered in connection with the fraud.
5
Day in January when the incident occurred