The developer had been acquitted in a case of murder that happened in 1998, the victim's family then gave a supari to get him killed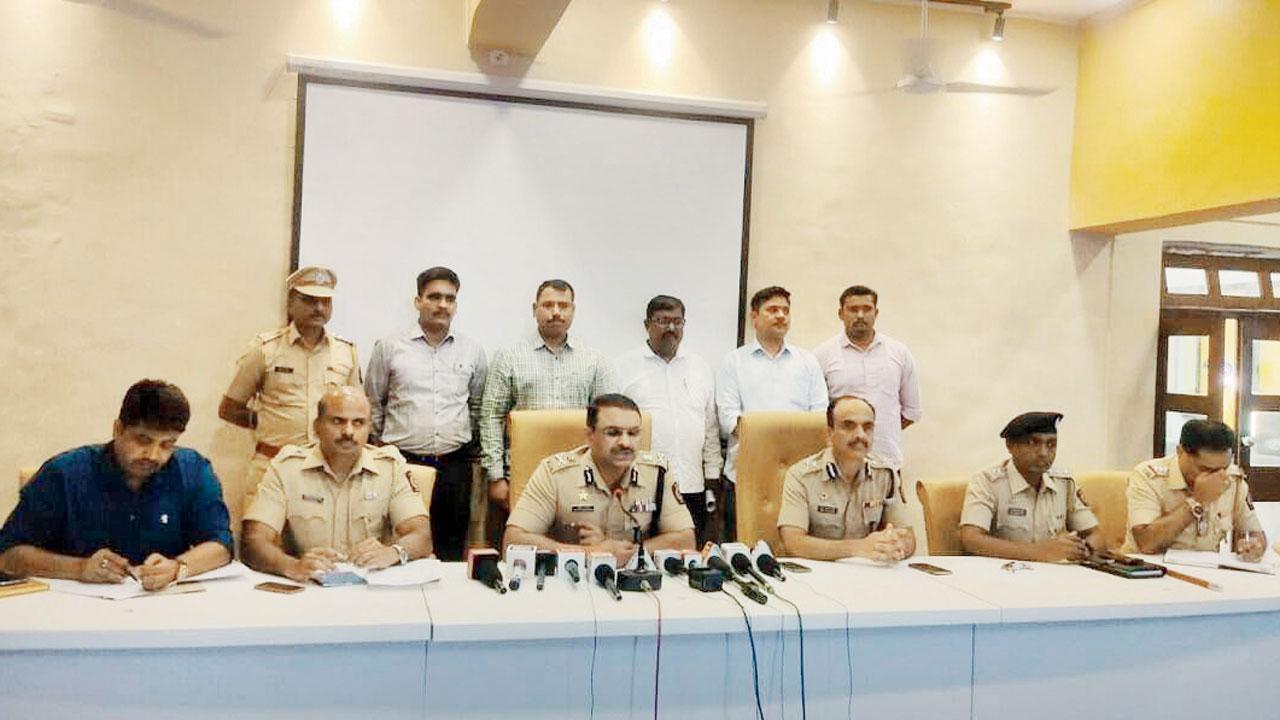 The police at the press conference regarding the murder
The police have learnt that the murder of Savji Manjeri Patel, owner of Imperia group of constructions, was a revenge killing. They have found that the family of a person killed in 1998, one Bachubhai Patni, gave the supari to kill Patel, who had been an accused in the murder. However, Patel had been acquitted later. Patel was shot dead by two bike borne men on March 15 at Nerul in Navi Mumbai.
During the investigation in Patel's murder, the Nerul police arrested 28-year-old Mehek Jayram Nariya, who had given R25 lakh supari to kill Patel. Nariya was arrested from Rajkot and police also arrested three shooters from Bihar who killed Patel. The police suspect that 6-7 more people are involved.
ADVERTISEMENT
Senior Inspector Tanaji Bhagat of Nerul police station said, "We found CCTV camera footage from the area, and with technical support we found the number of the bike used by the shooters. The bike was registered in the name of the accused, Mehek Nariya, who is also in construction business. He works on partnership of 2-3 percentage in Gujarat in many business groups." Nariya is known to Patni's family as well.
Also Read: Mumbai Crime: Wanted in five states for 15 cases, bookie finally nabbed
Patni's murder
"Patel and Nariya knew each other. In 1998, Bachubhai Patni was killed and Patel was an accused in the case. He was later acquitted and released. But Patni's family was very nervous and gave a contract to kill Patel to Nariya," Senior Inspector Bhagat further explained.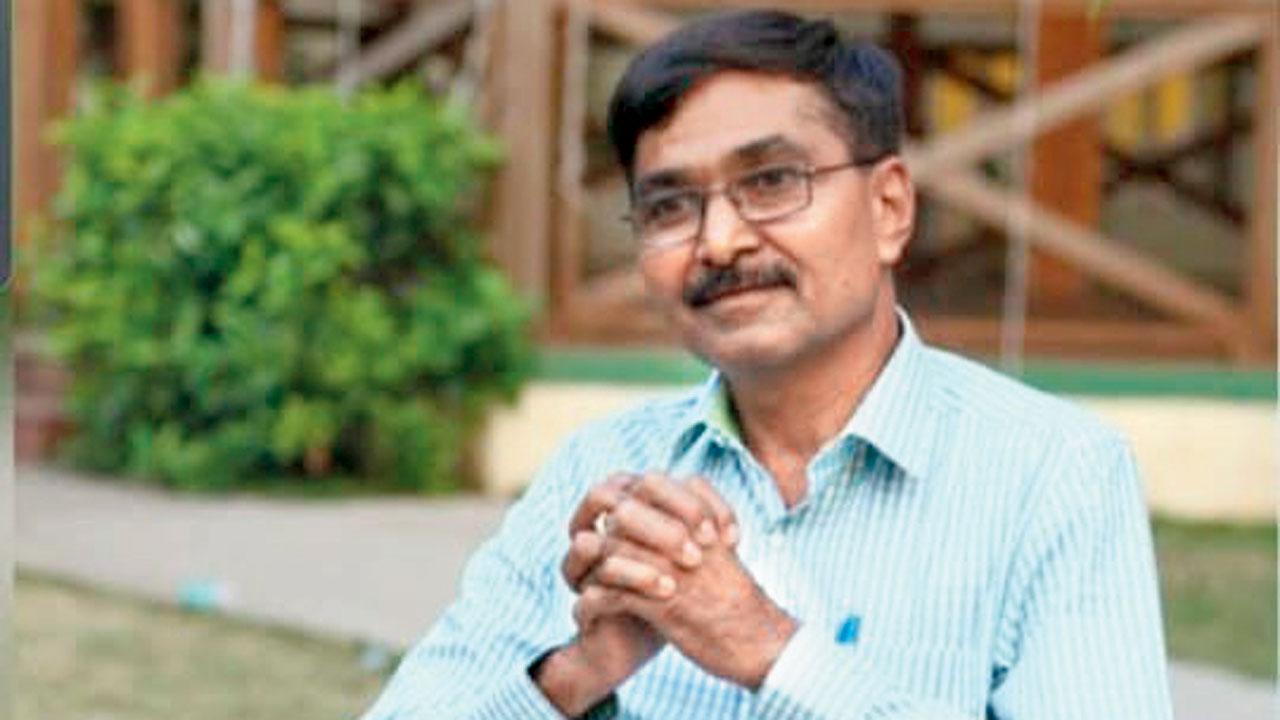 The victim, Savji Manjeri Patel
Bhagat said, "The Patel and Patni families never got along. In the month of October, Patel had gone to their village in Rapar taluka in Kutch, where  members of the Koli community beat up a senior citizen. Patni's family (in the same village) suspected Patel was behind the thrashing," said Bhagat.
"Later in November when Patel went to his village again, there was an argument between Patni;s family and him over the thrashing. Patel admitted that he had instructed the Koli youths to beat up the senior citizen. The Patnis family was angered by this. Nariya is close to them and they asked him to find a way to kill Patel," added Bhagat.
Shooters found
Nariya contacted a Bandra-based person who had contacts of shooters in Bihar. The police said Nariya gave Rs 25 lakh supari to some of these youths to kill Patel. Nariya also accompanied the shooters on March 11, 12 and 13 to do the recce. The police said he also gave them information to the shooters and his bike to escape after the killing. The shooters stayed at Bandra for a day and on March 15 they killed Patel and fled. A Nerul police team went to Bihar and arrested three shooters identified as Kaushal Vijendar Yadav, 18, Sonu Vijendar Yadav, 23, and Gaurav Vikas Yadav, 24. So far police have not arrested anyone from Patni's family.
Mar 15
Day Savji Manjeri Patel was shot dead in Navi Mumbai