Train derailment in Matunga affects Central Railway suburban schedule; commuters stranded as several trains cancelled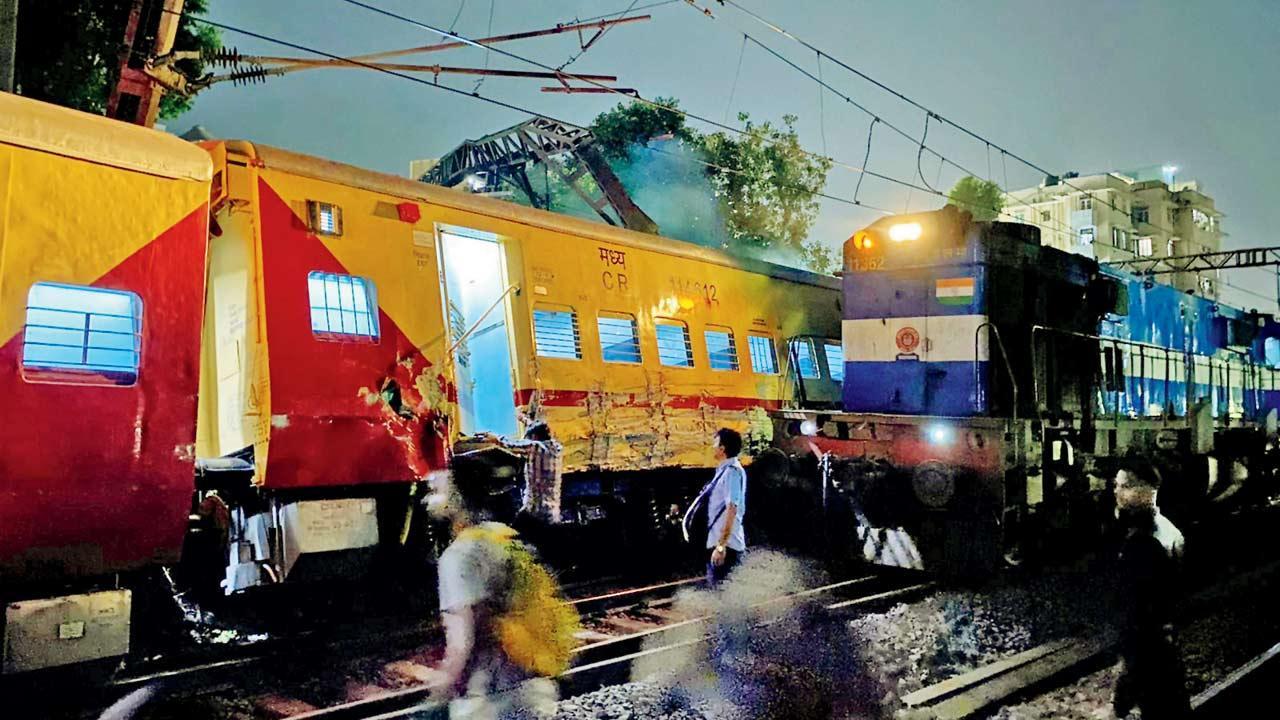 Three coaches of the Dadar-Puducherry Express derailed near Matunga on Friday after the engine of the CSMT-Gadag Express dashed it sideways
Crowds surged at stations across Central Railway after Friday night's accident at Matunga threw train services out of schedule. Three coaches of the Dadar-Puducherry Express (Train no 11005) derailed near Matunga station on Friday after the engine of the CSMT-Gadag Express, going in the same direction, had dashed it sideways.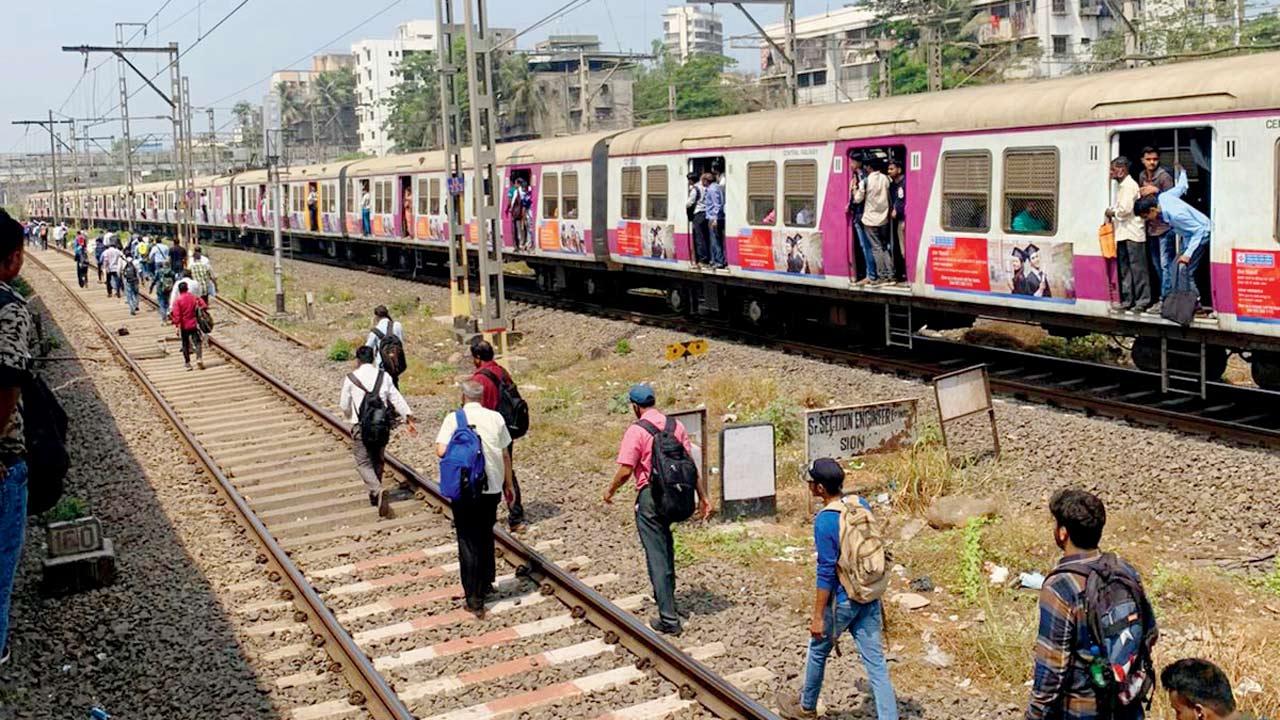 Stranded commuters seen walking to the nearest station
The accident affected local lines on Saturday. Commuters from stranded trains were spotted walking on the tracks between stations to reach the nearest station. "At least 12 trains were stuck due to piling up of all trains on CSMT-bound slow Vidyavihar to Matunga stations," Jainath Krishna, a commuter said. The suburban timetable was working as per holiday schedule to minimise the effect, leading to cancellation of AC locals. Due to the delay, MPSC students taking exams also faced delays. "Local trains are taking more than three hours to reach Dadar from Dombivli," commuter Niraj Jagtap said.  
Thejal Maniar, an activist, said that the accident has revealed how vulnerable Mumbai's public transport is. "The city needs a back-up plan. If the Metro line network could have come up on time, fewer commuters could have struggled like this." Speaking with mid-day, an official said, "A few local trains had to be terminated at Thane and the administration had made arrangements with Thane Municipal Corporation and managed to run a few buses till Dadar. Similar arrangements were made for areas beyond Kalyan." CR chief PRO Shivaji Sutar said that all lines were restored by Saturday afternoon.