On completing 9 years of Modi government, Finance Minister Nirmala Sitharaman, Information and Broadcasting Minister Anurag Thakur and Railways, IT and Communications Minister Ashwini Vaishnaw also urged people to continue reposing their faith in the leadership of PM Modi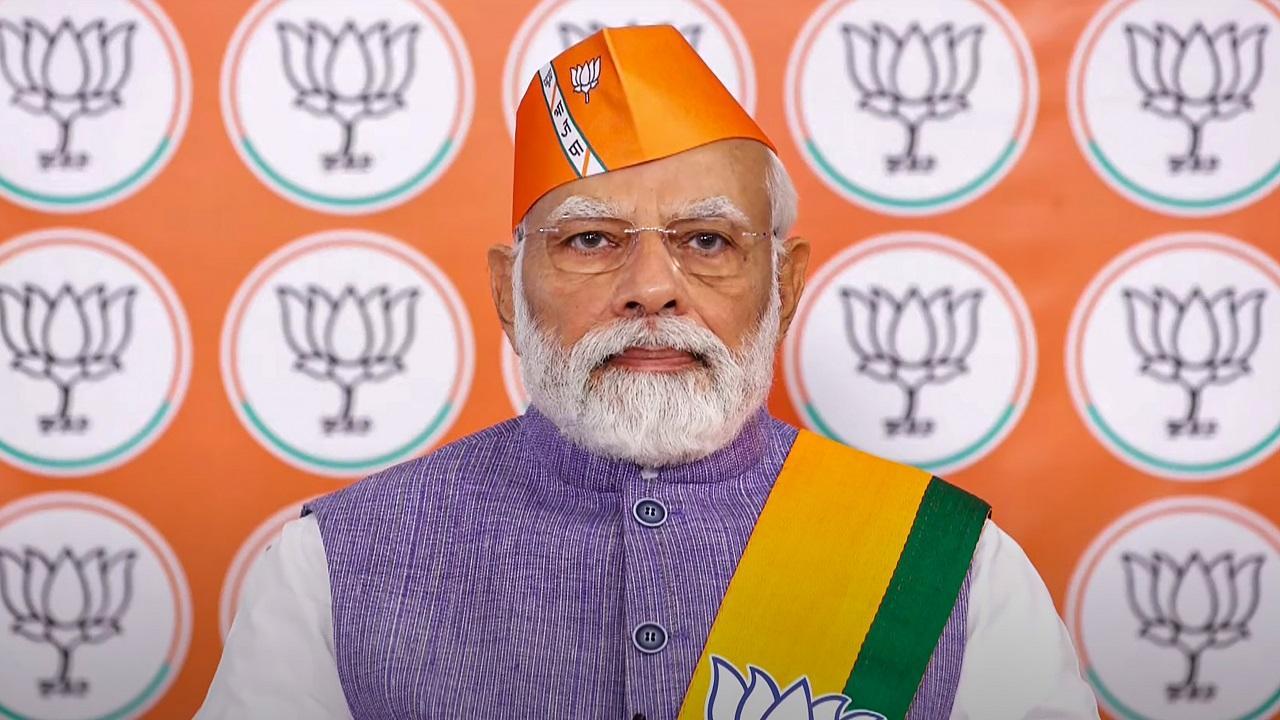 Prime Minister Narendra Modi. File Pic
A national conclave to mark nine years of the Narendra Modi government on Saturday saw union ministers hail the prime minister for his "decisive leadership" to bring about a change in people's mindset and in the life of a common man.
Finance Minister Nirmala Sitharaman, Information and Broadcasting Minister Anurag Thakur and Railways, IT and Communications Minister Ashwini Vaishnaw also urged people to continue reposing their faith in the leadership of PM Modi that will take the nation to new highs by 2047. They also highlighted the BJP-led NDA government's commitment to continue its fight against corruption.
ADVERTISEMENT
A booklet titled "9 Years -- Seva, Sushasan, Garib Kalyan" -- listing the achievement of the Modi government was also released at the day-long conclave organised by Doordarshan. The event also saw participation from the captains of the industry, prominent sports persons, actors and environmentalists.
Bharti Enterprises founder and Chairman Sunil Mittal said businesses in general require a very decisive leadership and India after a long time not only has a government with full majority but also a leader who is recognised as a global leader.
Speaking at the conclave, Sitharaman said Prime Minister Modi has brought in a change in the mindset and earned the trust and faith of the people of this country through his unflinching 'Seva Bhaav'. Compared to earlier governments when corruption was rampant, there is not even a whiff of corruption since 2014, she added.
The government in the last 9 years has achieved many things in different areas and in each category it has improved its performance with every passing year, Sitharaman said.
Beyond numbers, she said, "there is something that I have to tell you. Mindset has changed. Those governing have changed their mindset. People who voted for such a government see the change in mindset even among our friends and families."
Sitharaman said mindset change comes when the government trusts people and when people trust the government in turn, adding people have faith that Prime Minister Modi will never do anything wrong or anything against the country and he will always be energetic enough to serve the country.
"Compared with the earlier government where people had no more hope. We thought corruption was the only thing this country will be known for. People left doing business in this country. But today, there is a mindset change in India, that it is possible due to a government which will be responsive, which will relate to the people which will do things for people's good. And that's what Prime Minister Modi's leadership is."
That is why, she said, even today compared to very many global leaders, he (Narendra Modi) is more popular in this country than their leaders in their respective countries.
This is not something which you can earn easily, she said, adding, people say this prime minister will never do wrong.
Citing some examples of a change in mindset, she said it is evident from Padma awards selection that has truly become people's awards which recognise unknown individuals for their brilliant selfless work.
Earlier, people who had some connection with people in power managed to get Padma awards while under PM Modi, there is a committee which identifies people doing brilliant selfless work and only such people have received it in the last 8-9 years.
Minister Thakur in his address said the unprecedented change in the life of a common man over the past nine years under Prime Minister Modi was possible only because voters supported a decisive leader.
India has emerged from being a ramshackle economy riddled with corruption to rank among the top five economies of the world under Modi's leadership, he added.
He said the prime minister focused on last mile delivery of government initiatives, which were now reaching the person standing at the end of the queue and bringing about a qualitative change in their lives.
Thakur said a combination of a sense of service, big ideas, good governance, infusion of technology, and building transparency and accountability into the delivery mechanism, were ensuring last-mile delivery of public services.
"How did the times change? It was because of your vote, which brought a strong government and decisive leadership."
Echoing Thakur, Vaishnaw said the Modi government has brought transformative change to the poor person's life as 3.5 crore beneficiaries have received pucca homes, 12 crore households have received tap water connections, and 9.6 crore homes have received cooking gas connections.
"This was possible because you elected a stable government. Your vote brought a change in the thought process. I urge you to vote for a decisive leadership so that India can emerge as a developed country by 2047," he said.
Vaishnaw spoke about the government's strong commitment to national security and said that when in the past India has been at the receiving end of major terror activities, today the country has the means and willingness to respond to attacks in kind.
He said enabling policies and grassroot initiatives of Modi-led government have led to social and economic transformation of the country since 2014, and the nation is all set to become the fourth largest economy in world within two years.
India is being seen as a bright spot globally and the world is placing its confidence in India, Vaishnaw said, urging people to continue reposing their faith in the decisive leadership that will take the nation to new highs by 2047.
After the Modi-led government came to power in 2014, India moved up from tenth rank to the fifth, Vaishnaw said, adding within two years India will be fourth largest economy in world.
"Within six years, India will be the third largest economy in world," Vaishnaw said, highlighting the speed of progress and economic growth under the government, which is driven by determination and can-do attitude.
Highlighting the government's various schemes and initiatives that have empowered people and transformed lives, Vaishnaw told the audience: "Your future is being build in today's India. By 2047, you will live in developed country...when you take decisions, India will be among the top most economies."
Narendra Modi was sworn in as the Prime Minister on May 26, 2014, after leading Bharatiya Janata Party (BJP) to a historic victory in the Lok Sabha elections. In order to mark PM Modi-led government's 9-year tenure in two successive terms, it has released a book highlighting the government's achievements since assuming office nine years ago.
(With inputs from PTI and ANI)