The city - sliced, diced and served with a dash of sauce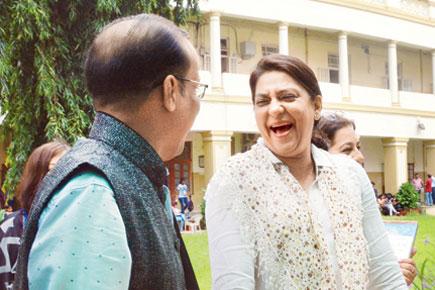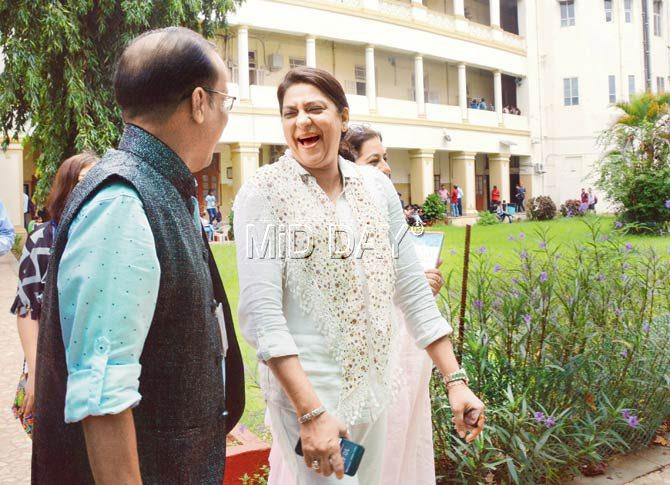 Former Congress MP Priya Dutt shares a laugh at a tribute show for Nargis Dutt at Matunga's GN Khalsa College. Pic/Satej Shinde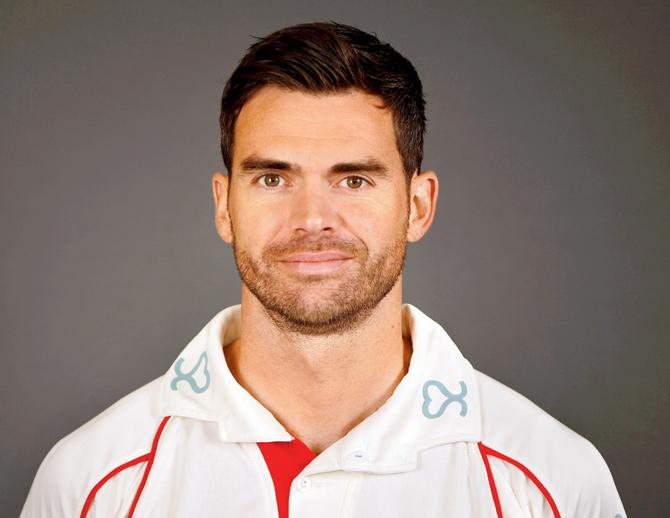 Jimmy boy serves up the right mix
James 'Jimmy' Anderson, England's first bowler to claim 300, 400 and now Test 500 wickets, achieved on his favourite Lord's turf in London on Friday, reminds this diarist of Australia's Glenn McGrath.
Like McGrath, his pace, accuracy and swing have sent back many an accomplished batsman (India's Sachin Tendulkar fell to him nine times in Tests). Being an Ashes-winning bowler is another similarity.
However, unlike McGrath, the Lancastrian is not an interviewer's delight. The English scribes don't exactly look forward to an Anderson interaction. But then, he has had to appear before them often because he was the star of the day on countless occasions.
If he's not answering questions in monosyllables, he'd be dishing out mundane quotes which would struggle to make headlines.
However, Anderson is a good role model (his foes Virat Kohli and R Ashwin may not agree) for budding fast bowlers. He swears by total honestly in labour and once said that being in an honest environment will invariably lead to success. He didn't forget to add, "You can't cut corners... you've got to put in the hard work and keep trying to improve."
By the way, Jamaican Courtney Walsh, who claimed 519 Test wickets for the West Indies, ended his Twitter tribute to Anderson with the words, "note the time as well 5 19pm."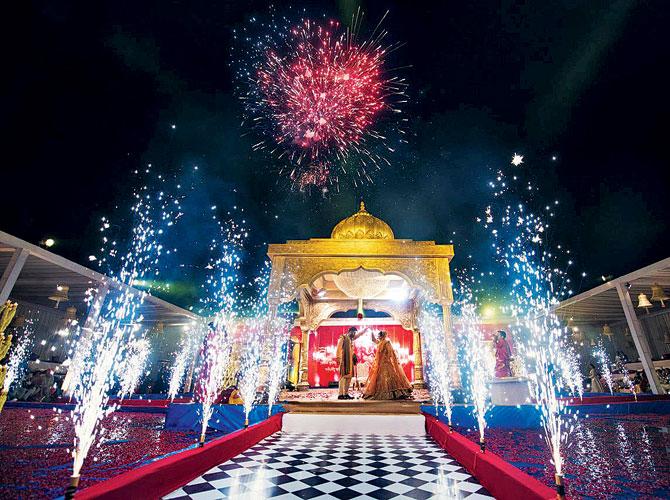 Water, water everywhere
When Mumbai couple Nikita Sawlani and Chirag Kotwani decided to tie the knot recently, they wanted to do it against the ghats of Varanasi, without going there. Their wedding planner had a task at hand, to recreate Varanasi in Udaipur which was the wedding venue. Forty-thousand litres of water were used to create a feel of the Ganges, drawn from the lakes of Udaipur. "We built the entire set in 24 hours," says Rishi Rochlani of The Wedding Designers. "Large aarti stands were created around the mandap to lend a feeling of old world Varanasi. Thousands of candles were lit all around the amphitheatre to recreate the illusion of the ghats at twilight. Pandits from Varanasi did the Ganga aarti to the beats of tabla, flute and sitar, again played by musicians who flew down from the city." We also hear that among the many giveaways were gold brass bells that guests rang during the ceremony. Mighty waste of money and water? Or a never-done-before nuptial idea? Apni, apni soch hai.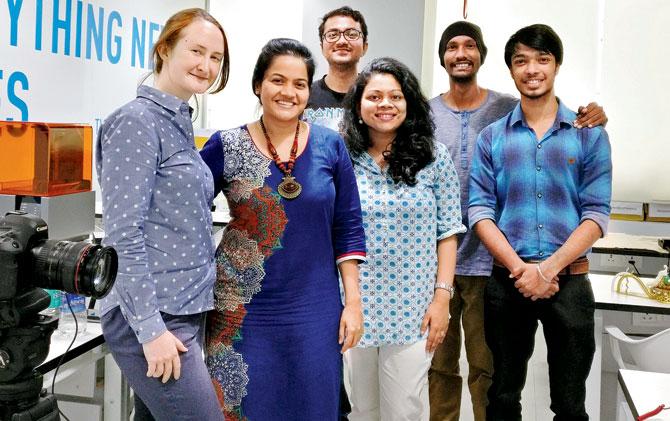 (Extreme left) Katherine Prescott with the team at Imaginarium 
Imagining a future
The buzzword in the tech and design world, 3D-printing, has now knocked on the doors of underprivileged women in Thane. Katherine Prescott is the CEO of Free_D, which aims to provide disadvantaged women with 3D-printing skills. Earlier this year, Free_D travelled to India to offer a series of workshops in CAD and 3D-printing. In town to collaborate with Imaginarium, a leading name in 3D-printing, Prescott says that she has been working with NGO partner Kshamata. "At Free_D, we see huge potential in using 3D printing to up-skill underprivileged women, providing skills which are highly sought after in an industry that is expected to grow as rapidly in India as it has done in the West. The women we worked with at Kshamata were initially fearful of engaging with computers: mostly they were computer illiterate and very scared of breaking the hardware or getting things wrong. By the end of the first afternoon, they were laughing and comfortable creating and sharing their own designs," she writes to us. In the meanwhile, Prescott has been spending a lot of time at Imaginarium's workspace, getting to know female employees who would be interested in mentoring, especially in a project to make 3D-printed jewellery.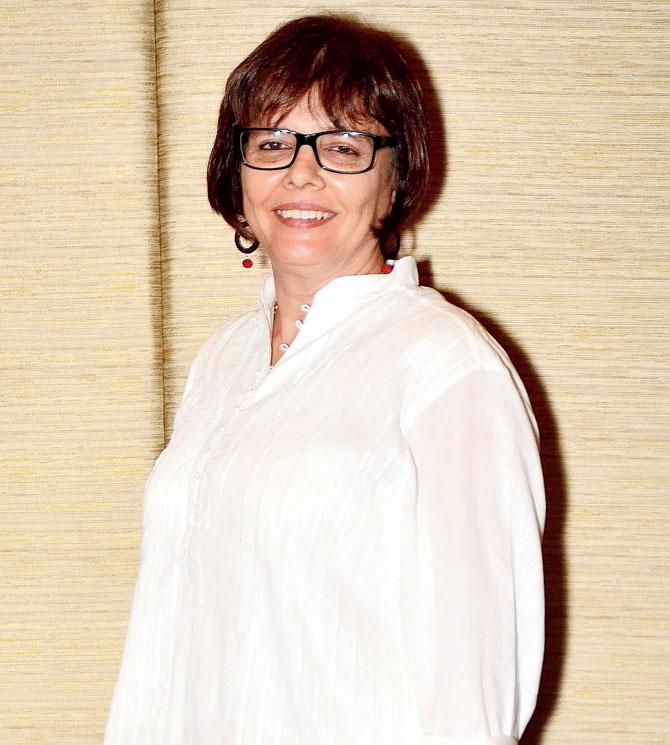 Travel from Bombay to Mumbai this Oct
What was Bombay like, before it became Mumbai? Come October, noted screenwriter and photographer Sooni Taraporevala will offer us a rare peak into this city with an intimate photography book titled, Home in the City: Bombay 1977 – Mumbai 2017 (HarperCollins India). The collection, curated by writer Siddharth Dhanvant Shanghvi, revisits the Maximum City of the yore and the present through Taraporevala's lens. "They are all black and white photographs spanning 40 years and comprise a combination of pictures from my archives and those taken very recently," Taraporevala tells this diarist. However, she insists that the collection, which will also be showcased at an exhibition, isn't intended at documenting the transformation of the city alone. "It's a quirky and personal view of all the various worlds in the city that I have inhabited and photographed through the years," she says.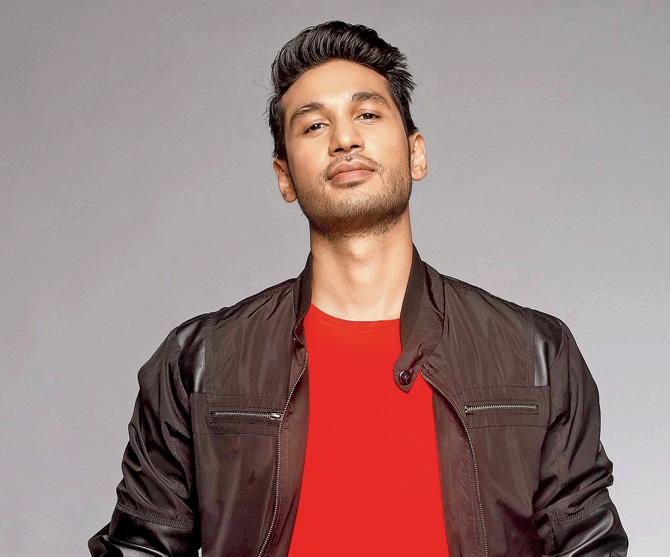 It's a 360º experience
Musician Arjun Kanungo is trying to bring back the era of the music video. The lanky singer has shot a completely 360º virtual reality music video for his version of the classic Mera Joota Hai Japani, in collaboration with Qyuki. The video allows the viewer to explore 360 degrees of the video and sees Kanungo sporting some trendy clothing, thanks to a digital retail website. "It was a gruelling day of shooting which went on for 20 hours but it was fun every step of the way," says Kanungo. Samir Bangera from Qyuki, added, "You can create magic when technology plays 'stunt man' to make content the hero. We have seen a phenomenal response from listeners who are enjoying swiping or tilting their mobiles from side to side to immerse themselves in a virtual world. We believe that this will be the future of branded content in the years to come."