The Covid-19 case tally was recorded at 4.49 crore (4,49,90,054)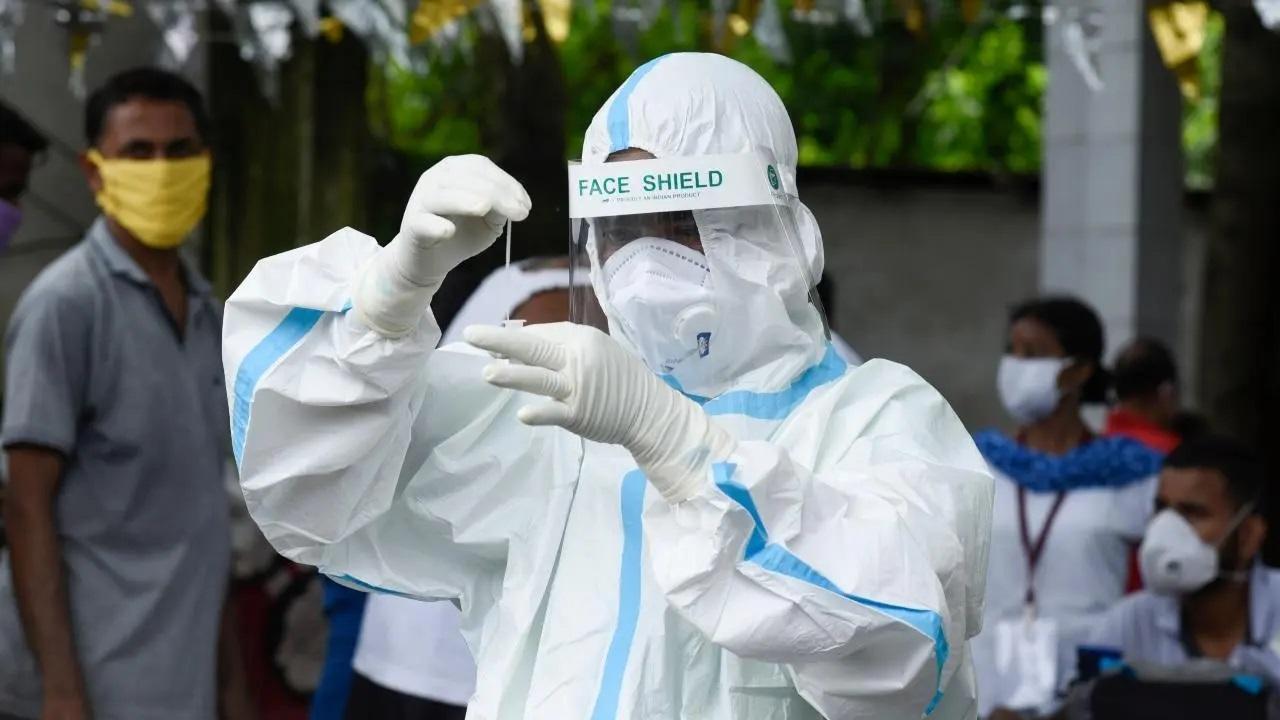 File Pic
India has logged 310 new coronavirus infections, while the active cases have decreased to 4,709 from 4,972, according to the Union Health Ministry data updated on Monday.
According to news agency PTI, the death toll has increased to 5,31,866 with two deaths, the data stated. The Covid-19 case tally was recorded at 4.49 crore (4,49,90,054).
ADVERTISEMENT
The active cases now comprise 0.01 per cent of the total infections, while the national Covid-19 recovery rate has been recorded at 98.80 per cent, the ministry said.
The number of people who have recuperated from the disease surged to 4,44,53,479 and the case fatality rate was recorded at 1.18 per cent.
According to the ministry's website, 220.66 crore doses of Covid-19 vaccine have been administered in the country so far under the nationwide vaccination drive.
Meanwhile, Maharashtra on Sunday recorded 36 new Covid-19 cases taking the total tally of infections in the state to 81,69,188. The death toll remained unchanged as the state did not report any deaths.
A state health bulletin said that 75 patients were discharged while 80,20,337 Covid-19 patients have been discharged after full recovery. The recovery rate in the state stood at 98.18 per cent. The case fatality rate in the state is 1.81 per cent.
The bulletin said that at present dominant variant of the infection is Omicron XBB.1.16. So far 1,653 cases have been found to be infected with this variant. There were 19 deaths reported among the cases of this variant.
Since January 1, 2023, 122 Covid-19 deaths have been reported in the state. 72.95 per cent of these deaths have occurred in individuals above 60 years of age, 84 per cent of the deceased had comorbidities, 16 per cent did not have any comorbidity.
Mumbai on Sunday reported as many as 11  new cases of Covid-19. The addition of fresh cases took the total tally of infections in the city to 11,63,759, the Brihanmumbai Municipal Corporation (BMC) said in a health bulletin.
No death was reported on May 28, the death toll in the city remained unchanged at 19,772, the health bulletin said.
The city now has an active caseload of 82 patients, it further said.
The bulletin said that the recovery count increased by 24 more patients to touch the total number of recoveries to 11,43,905.
So far, 1,88,73,822 Covid-19 tests have been conducted in the city, including 672 samples taken were taken on Sunday, as per civic data.
The caseload doubling time is 60,411 days, as per civic data.
According to the data in the bulletin, Mumbai's overall growth rate of cases between May 21 and May 27 was 0.0011 per cent, and the recovery rate stood at 98.3 per cent.