The budget allocation for USBRL was about Rs 800 crore per year before 2014, which has been increased to Rs 6,000 crore in the year 2022-23, he added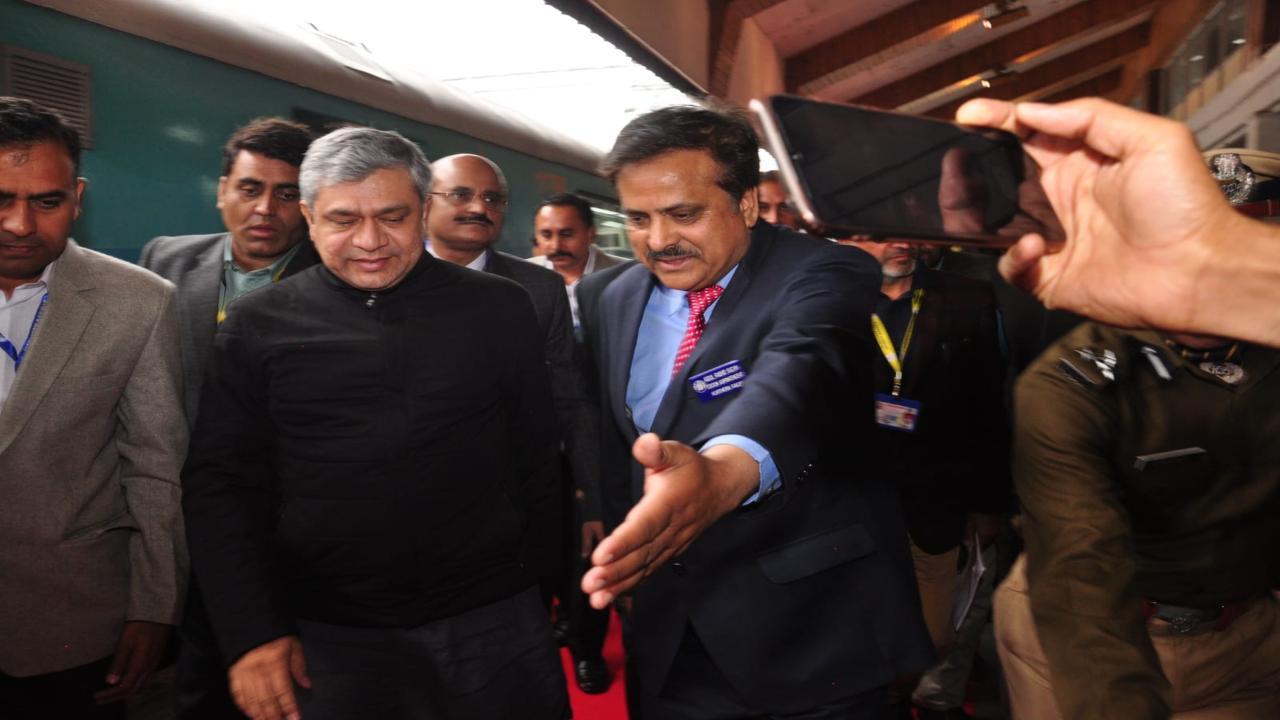 Photo/PIB
Union Minister of Railways, Communications, Electronics and Information Technology Ashwini Vaishnav on a state visit to Jammu and Kashmir said that the Udhampur-Srinagar-Baramulla Railway Line (USBRL) project will be completed by Jan, Feb 2024. The budget allocation for USBRL was about Rs 800 crore per year before 2014, which has been increased to Rs 6,000 crore in the year 2022-23, he added.
After connecting with the Udhampur-Srinagar-Baramulla train service, a specially built Vande Bharat train will be introduced in this rail section, Vaishnaw further said.
ADVERTISEMENT
The Minister visited Budgam Railway Station in Central Kashmir and inquired about various procedures related to maintenance of trains at Carriage & Wagon Depot, Budgam. He had a detailed discussion with the officers on all matters related to maintenance of trains and gave necessary guidelines.
Vaishnav also undertook a journey from Budgam Railway Station to Baramulla Railway Station by special inspection car. He made a detailed overview of the safety and security of the railway section and took stock of the passenger amenities at Baramulla Railway Station.
Also read: Mumbai: Gang posing as Narcotics Control Bureau officers busted in Akola, four held
The Minister discussed with the concerned railway officers the development works to be done at Baramulla Railway Station. He also interacted with Railway employees and inspected the dry fruit stall of "One Station One Product". 
Later, Vaishnaw reached Srinagar Railway Station in a special inspection car. The Parcel Office was inaugurated at Srinagar Railway Station in presence of Vaishnav. The Minister also inspected the stall of "One Station One Product" at Srinagar Railway Station. Do you like to interpret your dreams?