The incident, which occurred in Gevrai taluka of Beed district in the wee hours of Thursday, also witnessed collector Deepa Mudhol-Munde's car getting stuck in sand after the driver of the dumper suddenly unloaded it on a road, and her police guard hopping on to the truck in a bid to make it stop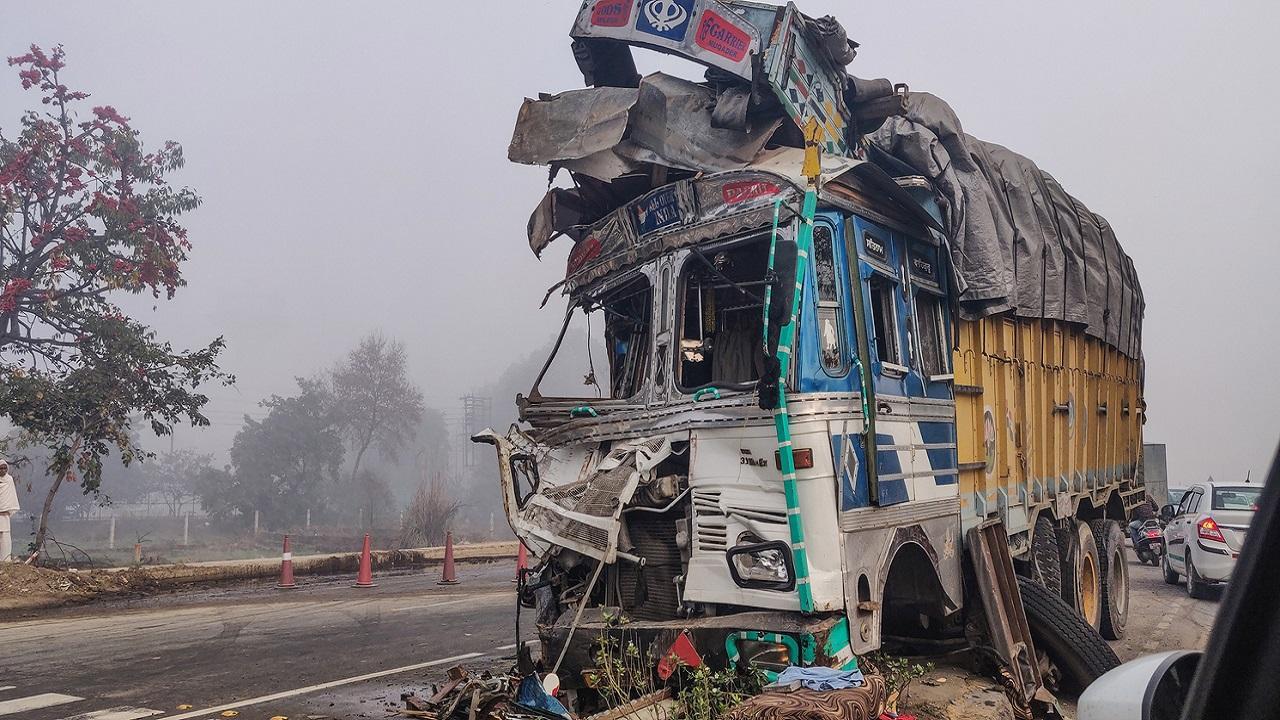 Representational Image. Pic/iStock
The driver of a dumper truck allegedly transporting illegally-mined sand tried to hit the car in which the District Collector of Beed in Maharashtra was travelling, after the woman officer chased his vehicle and attempted to bring it to a halt, police told news agency PTI on Saturday.
According to PTI, the incident, which occurred in Gevrai taluka of Beed district in the wee hours of Thursday, also witnessed collector Deepa Mudhol-Munde's car getting stuck in sand after the driver of the dumper suddenly unloaded it on a road, and her police guard hopping on to the truck in a bid to make it stop.
ADVERTISEMENT
The police on Friday arrested the dumper driver on the charge of attempt to murder, an official said.
"The district collector was coming to Beed from Aurangabad in her official vehicle along with her body guard when she spotted a dumper carrying sand near Madalmohi village in Gevrai on Dhule-Solapur highway around 3.15 am on Thursday. The truck did not have a number plate," a police official told PTI.
The collector asked the driver of her car to try and stop the dumper. The car driver then signalled the other vehicle's driver to stop, but the latter did not do so. The collector then asked the driver to take their car in front of the truck so that it stops. But when he did so, the dumper driver increased the speed of his vehicle and tried to hit the collector's car, he said.
The official's car was saved from being hit as it managed to swiftly move away, he added.
The collector asked her driver to keep following the sand-laden vehicle. After about one km, the dumper driver suddenly unloaded the sand on an internal road, due to which the official's car got stuck in it. The collector's body guard Ambadas Pavne rushed towards the dumper and hopped on to it from the driver's side. But its driver threatened the guard and kept driving. After around 3 km, the dumper driver stopped the vehicle and fled from the spot, the police official told PTI.
Collector Mudhol-Munde said she informed the Beed Superintendent of Police about the incident after which the police immediately initiated action.
The local crime branch officials then nabbed the dumper driver Prakash Kokre and also seized his vehicle.
Based on a complaint lodged by the collector's body guard, a case under Indian Penal Code (IPC) sections 307 (attempt to murder) and 353 (assault or use of criminal force to deter a public servant from discharge of duty) was registered against the accused at Gevrai police station and he was placed under arrest.
Investigation into the case is underway, the police said.
(With inputs from PTI)