What does it say about how efficient our wildlife officials are, when a head of state can't spot a single tiger on safari?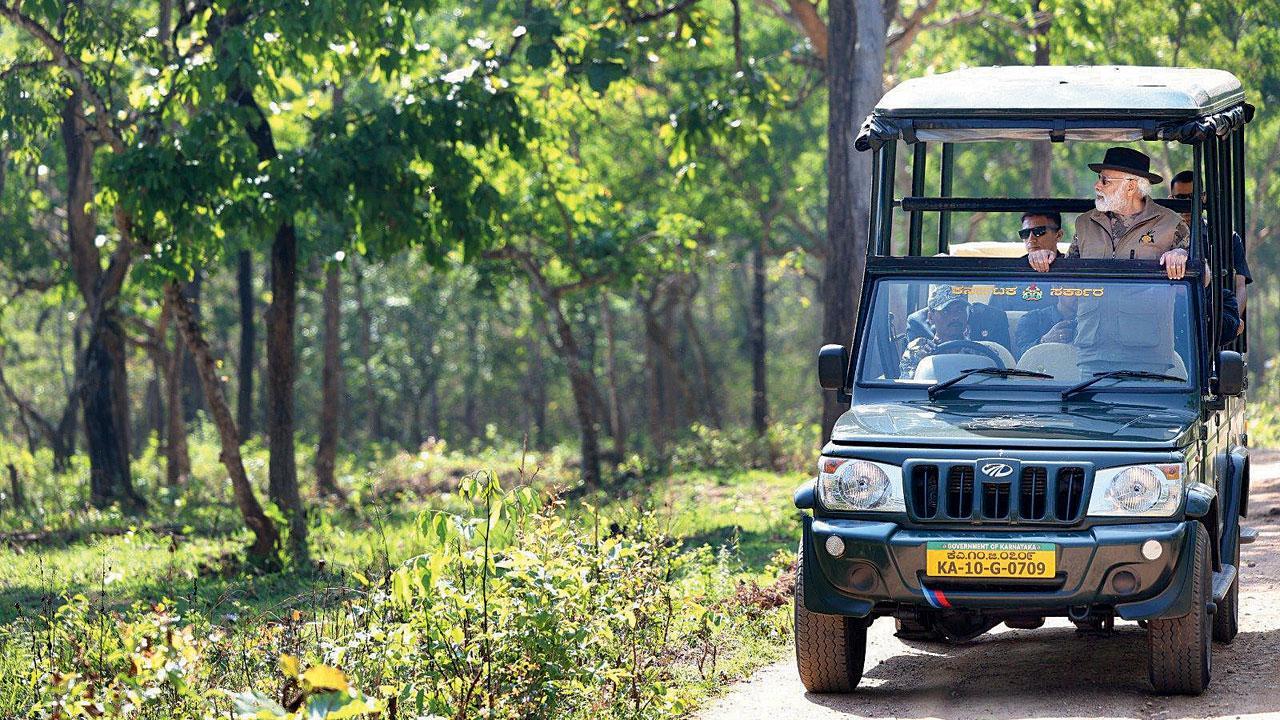 Prime Minister Narendra Modi at the Bandipur Tiger Reserve on April 9. Pic/TwItter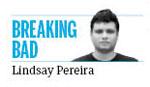 I have never been angrier at tigers and other big cats than I was in the first week of April this year. Until then, I had looked upon them with much awe and a great deal of respect. I was upset about their dwindling numbers, and hoped they would thrive in the decades to come. What soured these feelings towards them were reports that the honourable prime minister had travelled to Mysuru to take part in a commemorative event marking 50 years of Project Tiger. Apparently, after a two-hour safari in the Bandipur Tiger Reserve, all he saw were a few pawprints.
Think about this for a minute: the hardest-working man in our country takes two hours off to try and spot a tiger, and not a single animal can be bothered to show up. Not even to stand before a jeep and yawn. I was livid and thought of the wildlife officials responsible for that tiger reserve. Why could they not have planned this better and thought of something simple to make a sighting possible? Why was it so hard for them to corral a few animals into a tight circle of two kilometres or so, and then restrict the honourable prime minister to a tour of that circle? That something this easy to pull off was ignored showed the lack of interest with which they did their jobs. It's why I was gratified to read reports in the foreign press of how the security team and driver had allegedly been pulled up for their incompetence.
ADVERTISEMENT
It says a lot about us that there was no outcry when this happened. I expected our news channels to give this as much importance as possible but found nothing other than a few odd mentions of the excursion. They chose to focus on the honourable prime minister's outfit, which is what good journalism is undeniably about, but said nothing about the missing tigers. It saddened me and then prompted me to realise how animals in India simply don't understand how devoted we all are to caring for our environment.
Also Read: An angry, blood-thirsty nation
If tigers could understand us, they would recognise and respect the steps taken by the government of India to protect our environment in recent years. So much of our land has been handed over to business barons for safe-keeping that our children and great-children will be guaranteed one or two tiger sightings of their own a century from now. If tigers could understand the many policies that have been put into place to ensure that animals are treated with respect across the length and breadth of this country, I'm pretty sure they would come out of hiding and line up on either side of a narrow track to welcome the prime minister's jeep.
There is still work to be done, of course, because our government can only do so much. In 2021, the Centre for Science and Environment published a report on the state of India's environment, pointing out that we have four biodiversity hotspots and 90 per cent of this area has been lost. It's sad that we aren't highlighting how much work has gone into preserving the remaining 10 per cent. Why isn't the government issuing full-page advertisements featuring the prime minister surrounded by wild animals to educate us about why the environment is in safe hands under his watch?
I believe the problem lies in our priorities. Our ministers spend so much time and energy on issues like eliminating poverty, driving economic growth, and putting up white sheets whenever a global delegation visits our cities, that they haven't looked at the messages being sent to animals we share our land with. There has been no committee launched to train animals on how to behave around human beings and VIPs, and that is a huge, missed opportunity. I hope one of our billion enterprising entrepreneurs will consider a start-up dedicated to building apps that can help humans and animals understand each other better. It can't be too hard to raise funds given that venture capitalists in India have historically funded any company that can put together a decent PowerPoint presentation.
For now, I hope this episode of the missing tigers puts into perspective the fact that we aren't paying as much attention to wildlife as we should. Today, these tigers will ignore the honourable prime minister. Tomorrow, they will simply refuse to show up when we visit a sanctuary with our children. Is that the kind of insensitive country we want to live in?
When he isn't ranting about all things Mumbai, Lindsay Pereira can be almost sweet. He tweets @lindsaypereira
Send your feedback to mailbag@mid-day.com
The views expressed in this column are the individual's and don't represent those of the paper.