Despite his emotional approach, Virat Kohli succeeded as captain because the Indian team were fully behind him and wanted to perform well for their captain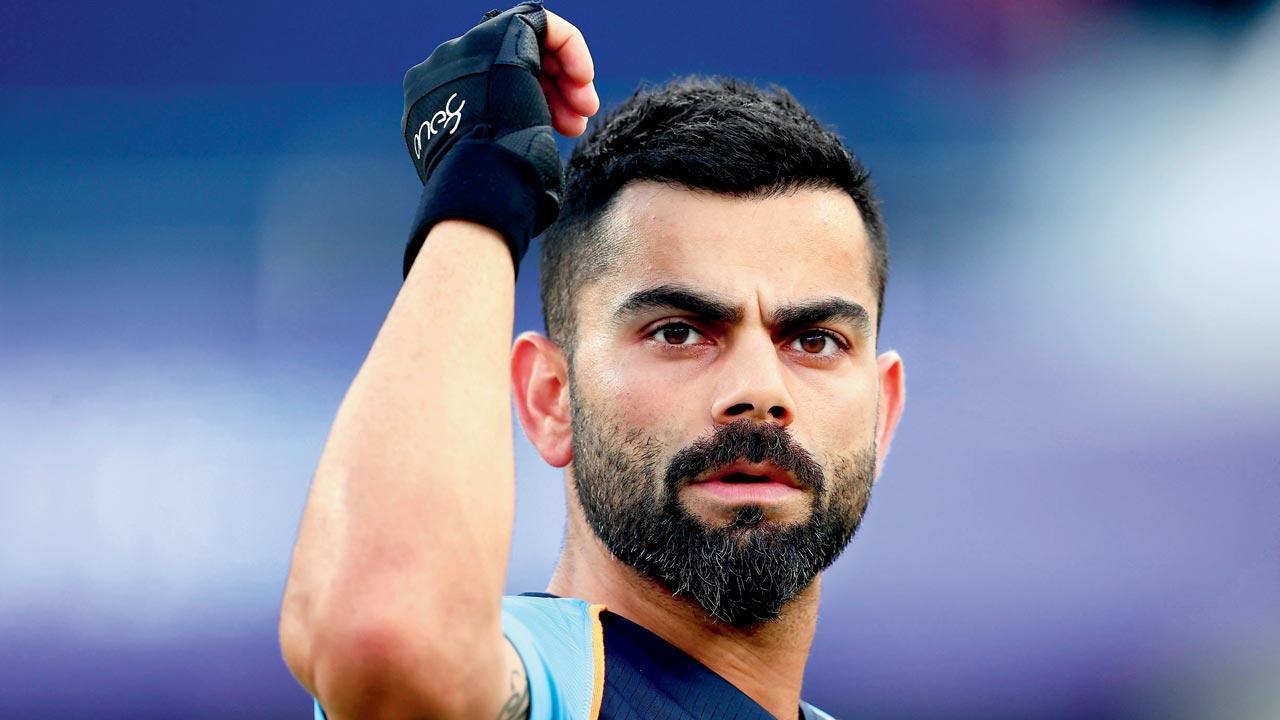 Virat Kohli before the T20 World Cup match v Pakistan in Dubai on October 24, 2021. Pic/Getty Images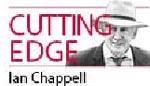 Virat Kohli succeeded Sachin Tendulkar as India's champion batsman which is appropriate as they are both generational talents.
It's even more applicable because while they are Indian icons both etched their name on world consciousness by performing heroic deeds in Australia.
ADVERTISEMENT
Tendulkar cemented his name in the worldwide consciousness with two marvellous centuries in Australia in 1992. The first one, 148 not out at the Sydney Cricket Ground, was a brilliant knock in any terms, but for a player of 18 years, it was exceptional.
Bouncy Aussie tracks 
When he followed it with a brilliant 114 on the bouncy Perth pitch against a talented Australian pace attack, it ensured the name Tendulkar was going to shine brightly for years to come. A short man at such a young age was not supposed to treat renowned pace bowlers with such ease and score so prolifically off the back foot.
In 2012, with the evergreen Tendulkar still plying his trade, Kohli showed glimpses of his talent (also at the WACA ground) with a promising double of 44 and 75. His skilful batting against a good Australian pace attack hinted at his talent and suggested if he then followed it with an innings of substance in Adelaide, 
India may have unearthed another gem.
When Kohli did produce an excellent century in Adelaide as others around him failed, it was widely accepted he would be the next outstanding Indian batsman.
Appropriately, two years later at the Adelaide Oval, the newly appointed Indian captain scored two sublime centuries to almost snatch a memorable victory for his side. Kohli's second innings 141 in particular, on a pitch that encouraged spin, was a masterpiece and with a little more help from his teammates would have resulted in a spectacular Indian victory.
Just as compelling was his refusal to play for a draw. When Kohli said after the match that he felt success was more likely if he continued to bat aggressively he won acclaim for his positive approach.
A few years later, when Kohli said in a radio interview that he didn't play "fancy shots" in Test cricket because he didn't want to adversely effect his technique, it was clear he was a master batsmen who understood his trade.
The fact that Kohli in his prime achieved the incredible feat of averaging fifty in all three forms of the game, validated his theory.
While Kohli's team lost that 2014-15 series two-nil they returned four years later to clinch an unexpected 2 -1 victory. They then confirmed their class two years later with a similar gutsy win, albeit though Kohli returned home for the birth of his first child after India's ignominious loss in the first Test.
Kohli proved to be a very capable captain and with hard fought victories in Australia and UK became known as a leader for all conditions.
Despite his emotional approach, he succeeded as captain because the team were fully behind him and wanted to perform for their leader. Kohli's attitude in always pushing for victory from the opening delivery of a Test played a large part in engaging his teammates.
He also endeared himself by not asking the team to do anything he wouldn't attempt himself. His fitness, exemplified by his demanding running between wickets, was a highlight of his exemplary example.
That Adelaide 2014 ton
Despite Kohli's amazing record and his strong leadership it was that second innings century in Adelaide that cemented his undoubted skill.
He hit 16 fours and one six and scored at the superb rate of 80 runs per 100 balls on a pitch that suited Nathan Lyon's sharp turning off-breaks. His ability to successfully play the cover drive—the toughest shot for a right-hander on a turning pitch—was exceptional and severely frustrated Australia's charge for victory.
Kohli will be remembered for many exceptional feats as both a batsman and successful captain. However, for me, it was those two innings at Adelaide Oval, 
especially the second one, that left a lasting impression of Kohli's extraordinary skill.
"Exciting news! Mid-day is now on WhatsApp Channels

Subscribe today by clicking the link and stay updated with the latest news!"
Click here!