There are those who try to explain away their drowsy state claiming they are a 'little' sleepy or take this too flippantly. One cannot take this lightly. Even a few seconds of shut eye when behind the wheel can be deadly, as accidents have proved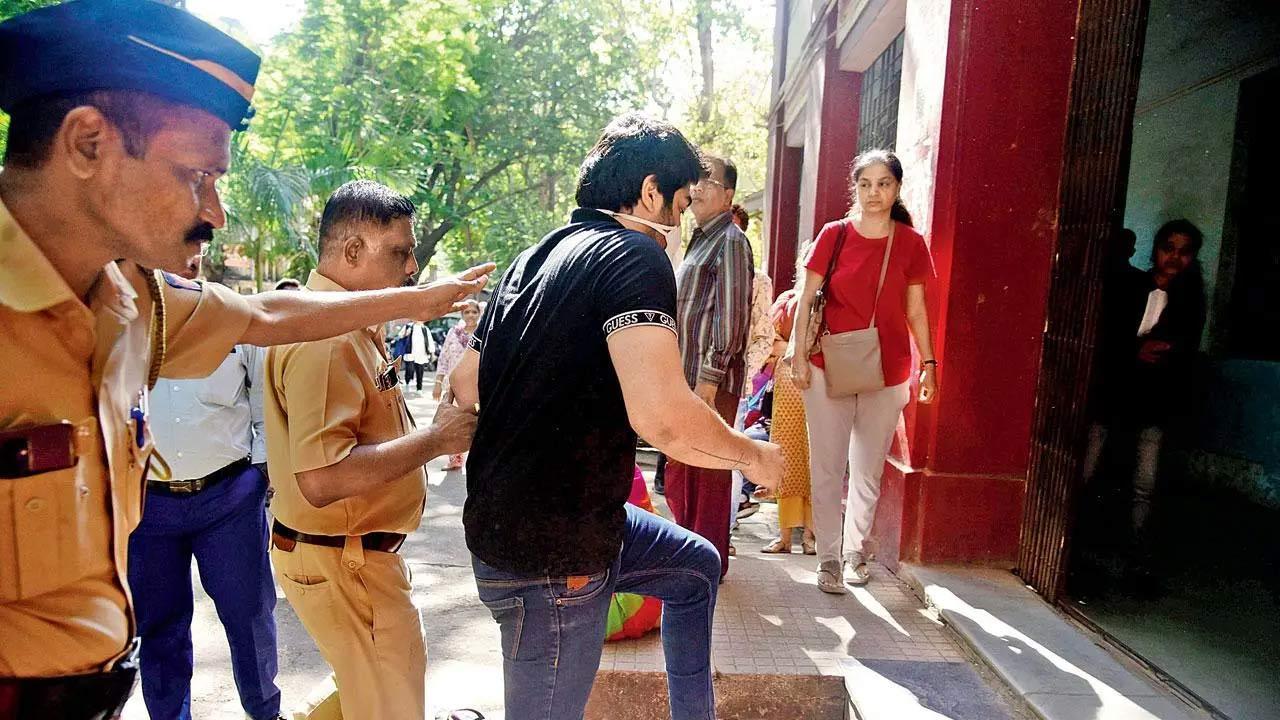 Sumer Merchant (in black T-shirt) is taken to Bhoiwada court, on Monday. Pic/Atul Kamble
The driver of the car, which sped out of control and killed a jogger at the Worli Sea Face, may have been drowsy.
Early reports did cite cops saying that the driver appeared sleep deprived and the car was speeding. Yesterday, a woman who was in the car, stated that the young man was not in a fit condition to drive, given that there was a party which continued into the early morning hours.
ADVERTISEMENT
While there is awareness about drinking and driving, even being drowsy and getting behind the wheel is highly dangerous.
Drivers themselves need to take that call, if they are sleep deprived, they should not be driving, period. 
There are those who try to explain away their drowsy state claiming they are a 'little' sleepy or take this too flippantly. One cannot take this lightly. Even a few seconds of shut eye when behind the wheel can be deadly, as accidents have proved.
Also read: Jogger's death case: 'Samples collected after 5 hrs; how will the cops prove he was drunk?'
Some drivers try to pep themselves up with energy drinks or coffee, on commutes, hoping that this will keep them awake.
Even if you may seem awake, you may not be alert, your brain may seem to be shutting down and reflexes compromised.
There have been several initiatives on road safety where drinking, not wearing a helmet in case of two wheelers, speeding and not wearing seatbelts has been focused on. Post the Cyrus Mistry accident, speed and seatbelts were in the spotlight. There were huge debates and discussions about all passengers wearing seatbelts and for a while, it looked as if our cabbies too would have to put in seatbelts for the rear passengers.
Maybe one more aspect can be added to the safety on roads bouquet—the drowsy and consequently, dangerous driver. Our authorities and experts may find wisdom in raising awareness about this, too.