Today is no auspicious day for India as it was in August 1971, but like then, the significance of the occasion—the World Test Championship final against the Australians—is huge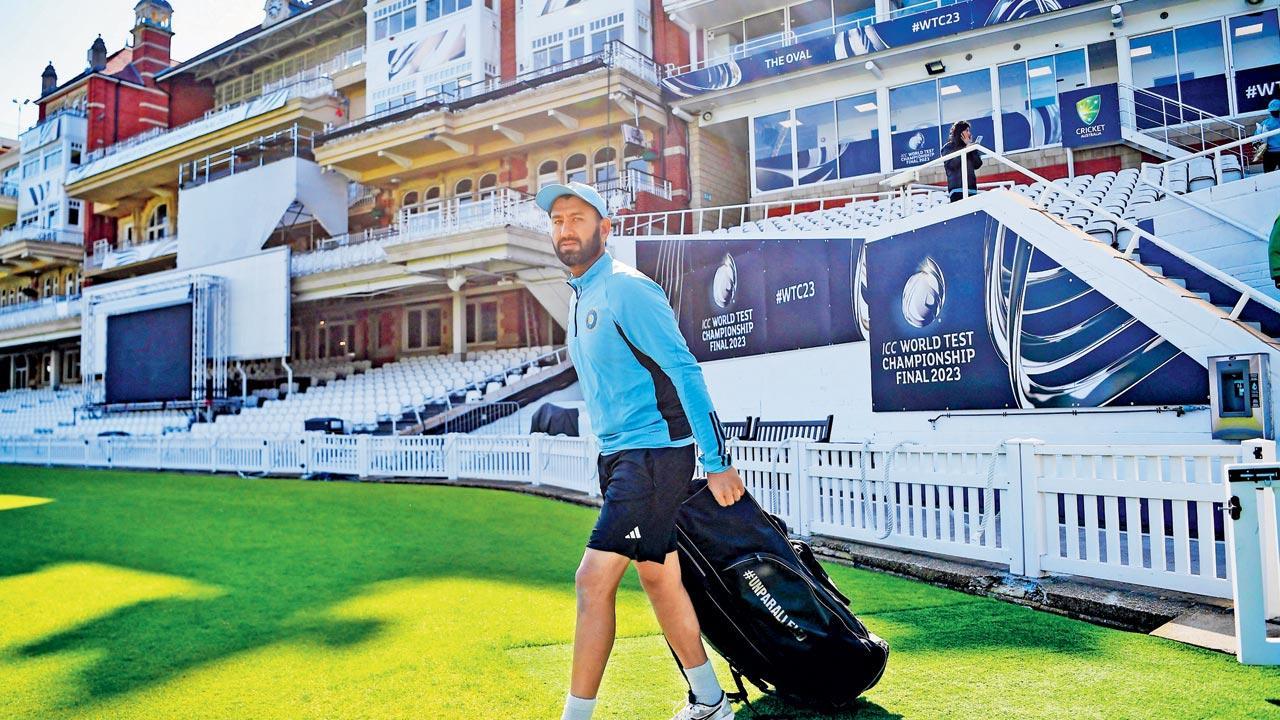 India batsman Cheteshwar Pujara during a practice session ahead of the WTC final against Australia at Thex Oval in London on Sunday. Pic/PTI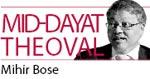 Whenever India play at The Oval, I think of August 24, 1971 and Bella, the two-year old elephant from Chessington Zoo parading in front of the pavilion that day. Hemu Adhikari, the manager of the Indian team, sitting in the visitors' balcony, seeing Bella with its forehead decorated in the traditional Indian white caparison said with astonishment, "Of all the things", gesturing to Ajit Wadekar, the captain, to have a look. Bella had been brought to the Oval by Indian cricket supporters hoping that, with India requiring 97 with eights wickets in hand and a whole day to get them, the dream of beating England in England for the first time would finally come true. That day as Mumbai celebrated Ganesh Chaturthi, our dream came true.
Abid Ali's winning hit
ADVERTISEMENT
I do not want to take any credit away from Bella, but I remain convinced that victory was possible because of me. I was an accountancy student in England then and had watched the series from its start at Lord's. At The Oval, as Wadekar and Dilip Sardesai set out to get the runs at the start of play, I took up my position and until Abid Ali made his winning hit, did not move except at lunch and to go to the toilet. I am sure this generated the right cosmic forces for an Indian win. Before you dismiss this as hocus-pocus consider that cricketers like Sachin Tendulkar and Alistair Cook also believe in such mumbo-jumbo, not allowing their teammates to move from the position they are sitting in when a stand is in progress.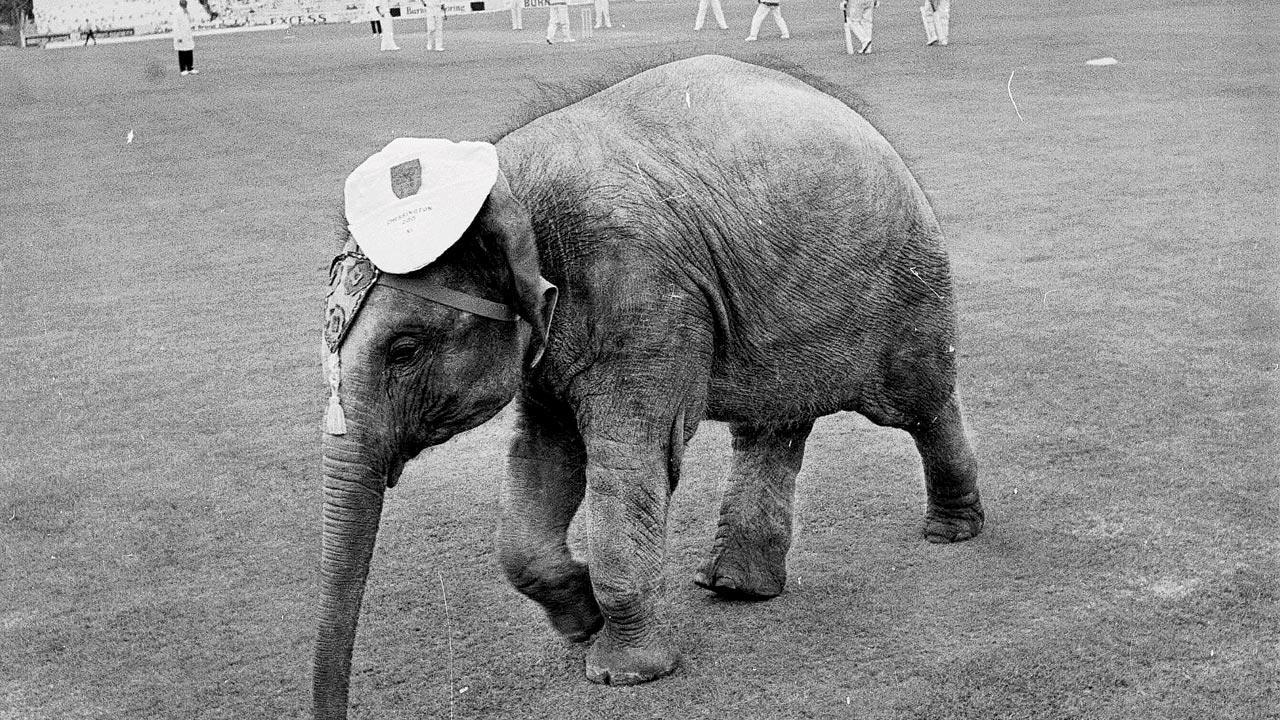 Bella, an Indian elephant from Chessington Zoo, in the outfield at The Oval, where England were playing India in 1971. Pic/Getty Images
It was not mumbo-jumbo, but Mike Brearley's captaincy, more like gamesmanship, that prevented India recording one of Test cricket's greatest ever victories in the 1979 Oval Test. It was a world removed from the one we shall see at The Oval over the next few days of the India-Australia decider for the World Test Championship.
In the press box...
We reporters were housed in a press box at the basement of the pavilion which meant you always had to look up to see the play. Godfrey Evans, the former England 'keeper, who worked for the British bookies, sat on the balcony of the pavilion openly offering odds on the match with no fears that there might be any possible match fixing. That was something in cricket's sordid that had long been eradicated.
To further emphasise how different that world was, just before the Test, Lord Mountbatten had been murdered by the IRA and the Indian team held a minute's silence for the last Viceroy. With India set 438 to win, Evans went round offering odds of 100-1. I did not put on a bet thinking it would put the panaoti, (jinx) on India. But at tea with India requiring 133, nine wickets in hand and that Bombay pair Sunil Gavaskar and Dilip Vengsarkar together, I wondered if I had made a mistake. 
But in that pre-historic cricket age there were no rules for a minimum number of overs to be bowled in a day and Brearley ruthlessly slowed the game down. Also, a couple of decisions went against India which DRS might have reversed, resulting in a draw. The one consolation I had was seeing Gavaskar, my old St Xavier's schoolmate, play one of the greatest Test innings ever. As Sunil made 221 I sat next to Rajan Bala in the press box who kept telling me he could not bat and we had to wait for God, GR Vishwanath, to emerge. But skipper S Venkataraghavan inexplicably demoted Vishy to sixth in the batting order and God failed.
I had to wait until September 2021 to see India win again at The Oval, ironically their record north of the Thames at Lord's in recent series has been much better. The day before the Test began, there was a party held at the team hotel to mark 50 years since India's 1971 triumph with John Jameson, whose run-out by BS Chandrashekar in the England second innings started the sensational collapse, present.
'Kohli's Midas Test'
At The Oval on September 6, 2021 there were echoes of 1971 with England going from 141 for 2 to 210 all out in two and a half hours after tea on the final day and India winning by 157 runs. Except reflecting the influence of IPL, it was not a spinner who did most of the damage but Jasprit Bumrah, that splendid child of the IPL.  It would make Nasser Hussain describe it as "Kohli's Midas Test."
The foundations had been laid by a Rohit Sharma century, proving sceptics wrong that he was not an overseas Test batsman. While I will not bet on Rohit earning similar plaudits as captain over the next five days and there will be no Bella. I am sure her spirit will hover over The Oval.
Mihir Bose is an Indian-born writer and author based in the United Kingdom