This should surely ease some congestion in the residential area but the new road should be top-notch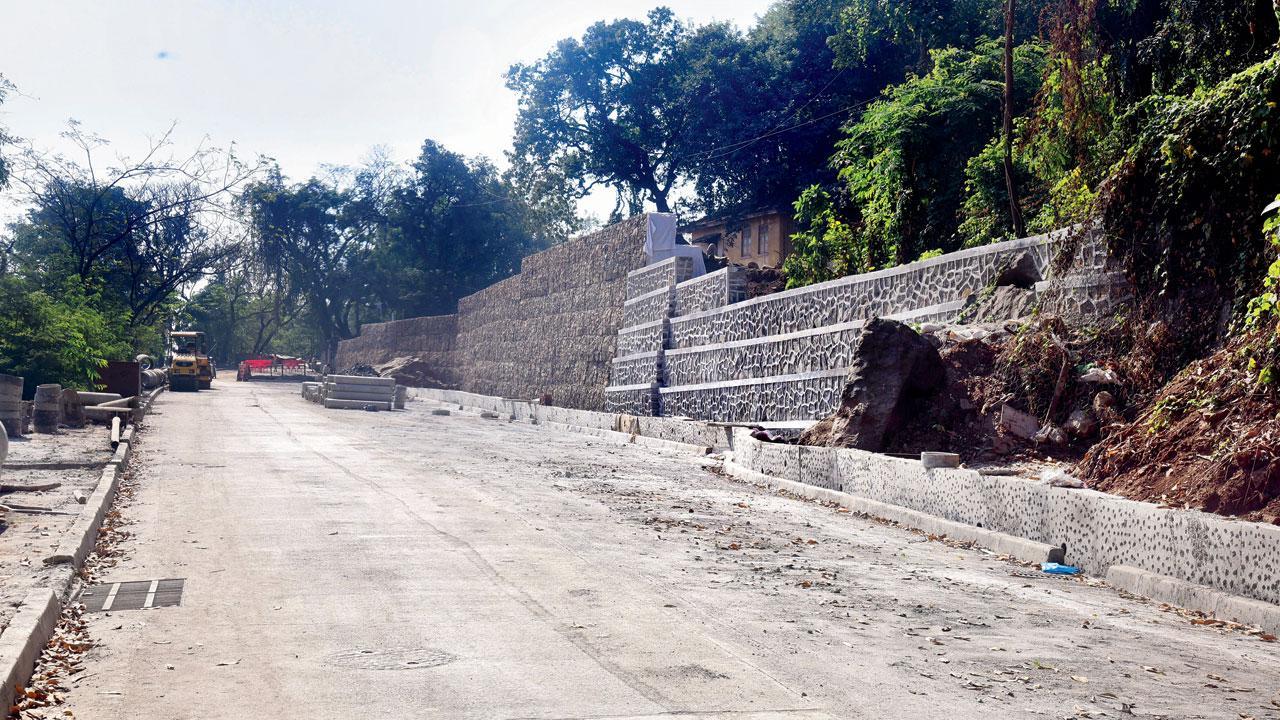 The repaired stretch of BG Kher Road. Pic/Shadab Khan
Malabar Hill residents are counting the days for BG Kher Road to be opened to traffic. The premier road was closed after a landslide in the area on August 5, 2020. Brihanmumbai Municipal Corporation (BMC) officials hope that traffic congestion at Malabar Hill will diminish after the opening.
A BMC official was quoted in a report as stating that the main water pipeline under the road was replaced, and other utilities such as the stormwater drain were also changed, explaining the delay in opening the road.
ADVERTISEMENT
Soil stabilisation under the supervision of the Indian Institute of Technology-Bombay was undertaken and a  retention wall was also built.
This should surely ease some congestion in the residential area but the new road should be top-notch.
Also read: Any effort to make city greener is welcome
We must use top-quality material and also have a futuristic vision when rebuilding infrastructure. This does not mean that one can predict calamities. It just means that officials need to take a holistic view when it comes to repairs and redevelopment and see that the new infrastructure they build withstands future challenges. How often have we witnessed or read about infrastructure—it may be anything at all—being completed only to fall apart in the next few months or even days?
Then, we have a round of repairs while a blame game simmers in the background. We want to see lasting, effective changes and upgrades. The taxpayer's money cannot simply get washed away.
Our wish is that the materials used for roads are suitable, they  withstand heavy rains and the agencies concerned do not play merry-go-round when it comes to responsibilities. One looks forward to the re-opening of this road and hopefully, some time shaved off from commutes. Whether it is making new roads or repairing old ones, officials must ensure that they last.