A recently-held children's literature festival in a heritage building in Gamdevi shone a light on a successful template where preservation and public engagement came together for a noble cause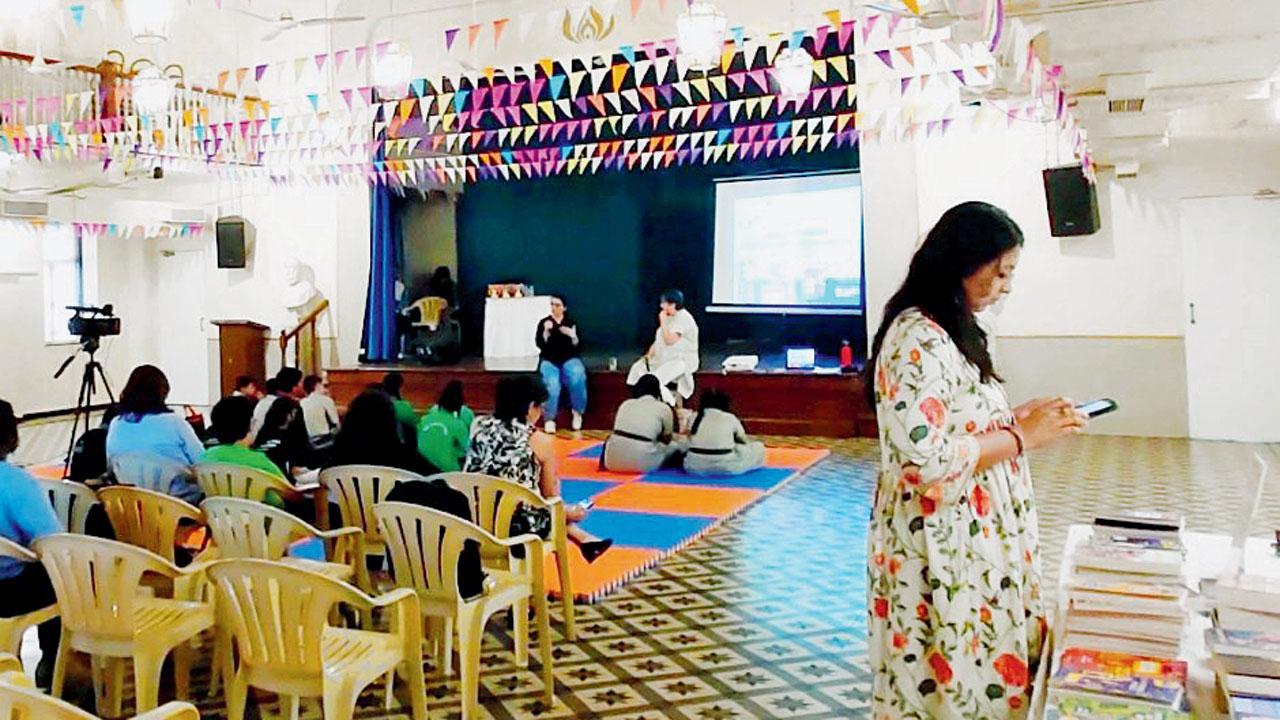 At a session of the literature festival
Listen to this article
Putting the utility tag on restored heritage spaces
x
Now, if only more such families, and corporates were to replicate this example
It was a first-of-its-kind initiative for this age group, backed by a high-schooler
And so when the news that the literature festival would be held in the same venue came thr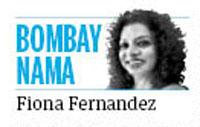 For any journalist worth their salt, one of the most fulfilling moments is to revisit a place that they had previously written about, and to realise that things are as good as can be; a happy ending, so to speak. And for a journalist covering the challenging world of urban and local heritage, it's that much more satisfying to notice a structure or a site in great shape, years after having featured it for its conservation efforts; what's even better is to see it being utilised for its original use—the benefit of the general public.
This columnist was pleasantly surprised when both wishes were granted recently. I was recently invited to be a part of Multi-Storied, a literature festival for young readers held in the historic Malabari Hall at Seva Sadan in Gamdevi. It was a first-of-its-kind initiative for this age group, backed by a high-schooler and her family. A noble idea, we felt, especially in a city that's starved of a well-oiled literary calendar not just for children, but across age groups. So, to have a packed, daylong itinerary of sessions with authors who were writing for YA (young adult) readers, deserved applause. The audience was an eclectic mix of students from well-heeled SoBo families, suburban middle-class folk, as well as civic-run educational institutions. It brought a diverse, insightful vibe when it came to the responses and questions to speakers, as I was to also figure in the course of a quiz I had conducted with this motley, bright bunch. They aced all the rounds, impressing upon the fact that while they may have limited or no access to some parts of the city, they knew their history and geography, barring the odd one, like the semi-tough question where the answer was Mithi River! 'How could they not guess?' I wondered silently. Still, going by their overall enthusiasm and interest levels, I could safely summarise my observation and interaction time with them by borrowing the oft-used line—the kids are all right.
ADVERTISEMENT
The second part of this feel-good adventure was to actually see the landmark being put to good use. Restored in 2020 by noted city architect Brinda Somaya and Nandini Somaya-Sampat of SNK Consultants, the nearly 100-year-old Malabari Memorial Hall is steeped in history and went on to win the prestigious Award of Merit at the UNESCO Asia-Pacific for Cultural Heritage Conservation in the same year. It is located inside the Seva Sadan Society Complex and was founded on July 11, 1908 by Behramji Malabari and Diwan Dayaram Gidumal with the motto of liberating, educating and empowering lesser-privileged women in the city. In the course of my research for that story, I learnt that the hall that completes a century next year, was one of the earliest multipurpose halls within Gamdevi that catered to the emerging middle-class community where women began to be recognised for their contribution towards society. Over time, it became a nucleus of empowerment for marginalised girls and women, and continues to stay relevant with this focus on welfare.
By virtue of editing the around town section in this newspaper, I am privy to event venues that tend to get added, (or sadly, phased out) across the city and its suburbs. Even before the literature festival, I noticed that Malabari Hall was already being used for cultural dos. And so when the news that the literature festival would be held in the same venue came through, it widened the smile.
After the festival ended, while interacting with the mother of the student who helmed the festival, I realised that the enthusiasm wasn't cosmetic. Seeing the success of this debut edition, she was keen to carry the idea forward and make it bigger next year. We did a mini cartwheel in the head. The family wanted to do their bit not just for YA readers but to also support a space that was established for the betterment of the less privileged. I didn't spot a single banner screaming out the name of a sponsor or any godfather/mother; there were no crass in-your-face hoardings. The snacks and beverages were free for visitors and speakers. The colourful streamers that dressed the venue beautifully outlined the genuine intent of this event.
Now, if only more such families, and corporates were to replicate this example. The essence of such ideas—where both people and initiative come together to celebrate a heritage space—is a sure-shot template to ensure that at least some of Bombay's urban sites of a certain vintage and historicity remain in better shape.
We'd like to believe that Mr Malabari and Mr Gidumal, the visionary duo who built this inspirational landmark all those years must be smiling from the heavens because their labour of love continues to be put to good use.
mid-day's Features Editor Fiona Fernandez relishes the city's sights, sounds, smells and stones...wherever the ink and the inclination takes her. She tweets @bombayana
Send your feedback to mailbag@mid-day.com
"Exciting news! Mid-day is now on WhatsApp Channels

Subscribe today by clicking the link and stay updated with the latest news!"
Click here!