It's time we stopped taking environmentalists seriously and pay less attention to our so-called deteriorating air quality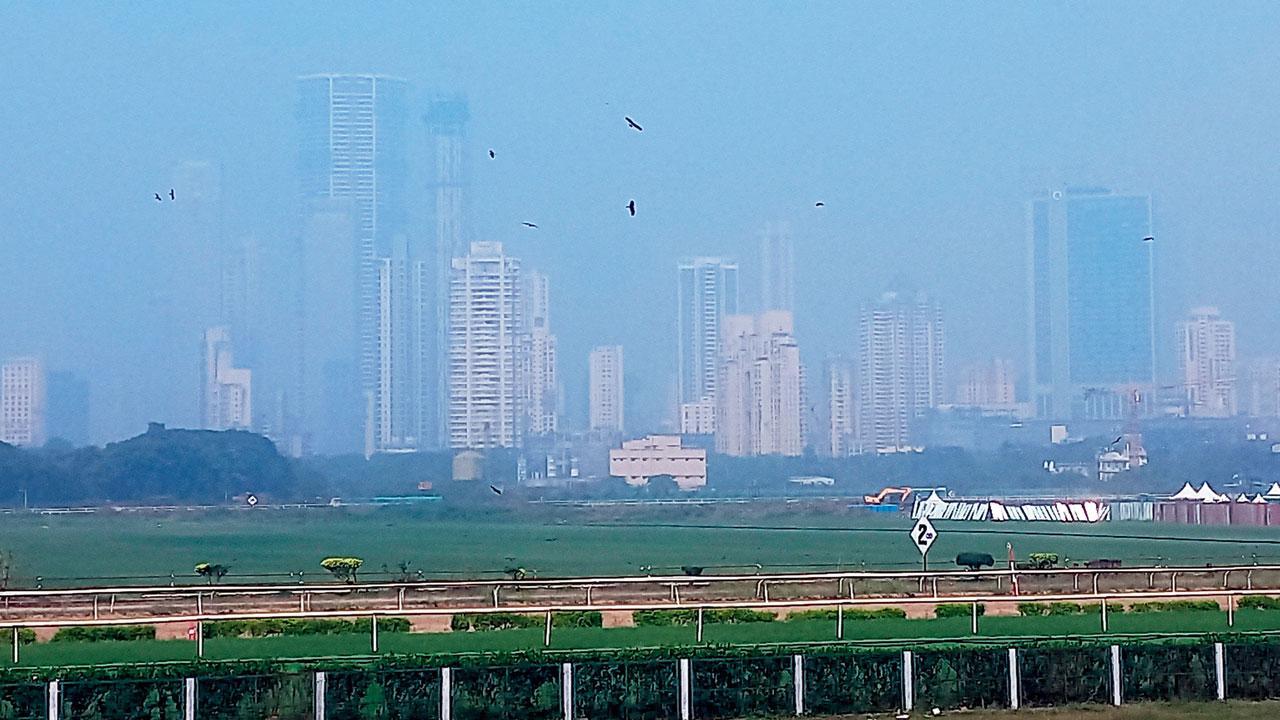 A thick smog lowers visibility near Mahalaxmi, Mumbai. Pic/Sayyed Sameer Abedi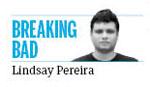 A little over a year ago, I found myself on a plane flying into Delhi, looking out of a window that revealed nothing. I assumed it was fog, given that North India has a better idea of what winter means than Bombayites do, but the man sitting beside me said it was pollution and smog. He said they were used to it by now, and asked me to check out the Air Quality Index before stepping out of my hotel room. Naturally, I did nothing of the sort because I'm pretty sure this AQI thing has been thought up by doomsday activists trying to suck the joy out of our lives.
I have never been to Delhi in winter and have no idea if this is a regular thing. I do know that this time of year brings all kinds of cynics out of the woodwork though, all pretending to care about our health and trying to make our lives better. They tend to crop up during most festivals, begging us to stop setting off fireworks, or asking us to think of the impact on the lungs and hearts of our children, or warning us about respiratory ailments that may or may not even exist. They talk about air and water pollution, and even noise pollution, which is laughable. I find the whole thing ridiculous.
A couple of years ago, scientists from NYU Langone Health, an academic medical centre in New York City, carried out what they claimed was the first study to analyse the impact of firework exposure on animals and human cells. They found that although people were exposed to these substances for a short time each year, they were much more toxic than everyday pollutants. I dismissed the study immediately because it was carried out in the United States and probably had no bearing on India, where we all know pollution is a minor inconvenience at best. So, when someone sent me a link to the study on WhatsApp, I instantly blocked the person and set out to purchase fireworks as an act of defiance. It felt like the sensible thing to do. I'm told it's how many people in Gurugram and Noida deal with these cynics too.
Also read: Card stuck in ATM? A cool head is the solution
I'm glad we continue to set off fireworks in defiance of science. I'm also glad we celebrate festivals without worrying about children, senior citizens, or animals. Pessimists may laugh at us, pointing out that there is no connection between most of our festivals and the need for fireworks, but they fail to understand that being stubborn in the face of common sense has long been an intrinsic part of what it means to be Indian. We have been blessed with the gift of being able to stare at something before our eyes and deny its existence in the same breath. Look at 2016's successful economic exercise that was demonetisation for proof.
Luckily, the hullabaloo over fireworks faded quickly, as it does each year, and I was reminded again of how glad I am that our government doesn't pay much attention to this sort of thing. In fact, this heartening fact was reiterated a few weeks later when a report published by the Centre for Policy Research pointed out that State Pollution Control Boards in our country lack expertise, and are functioning with a human resource crunch. It came as a surprise at first, because I had no idea we had pollution watchdogs to begin with. That surprise gave way to relief when I spent some time reading the report. 
Apparently, these pollution boards are handicapped by staff shortages, technical staff, and a dominance of government officials over air quality management experts. In short, and much to my reassurance, they are all being managed like most government bodies.
For a minute, I was concerned that allowing these pollution boards to function would lead to a change in how we treat the environment, so it was also great to find out that they are often staffed by representatives of corporations, industry associations and municipal bodies that the report refers to as potential polluters. I couldn't imagine why this would be a bad thing. It stands to reason that businessmen form closer ties with government agencies because they alone have a better idea of how our taxes should be disbursed, and whether pollution is real or not.
I think it's time we ignored environmentalists altogether. India needs more joy, and more fireworks. A few million lives are a small price to pay.
When he isn't ranting about all things Mumbai, Lindsay Pereira can be almost sweet. He tweets @lindsaypereira
Send your feedback to mailbag@mid-day.com
The views expressed in this column are the individual's and don't represent those of the paper. Do you think the Maharashtra-Karnataka border dispute can be solved anytime soon?