The decision to formally lodge a complaint implies that you acknowledge that an injustice has taken place and that you were wronged in some way and are seeking redressal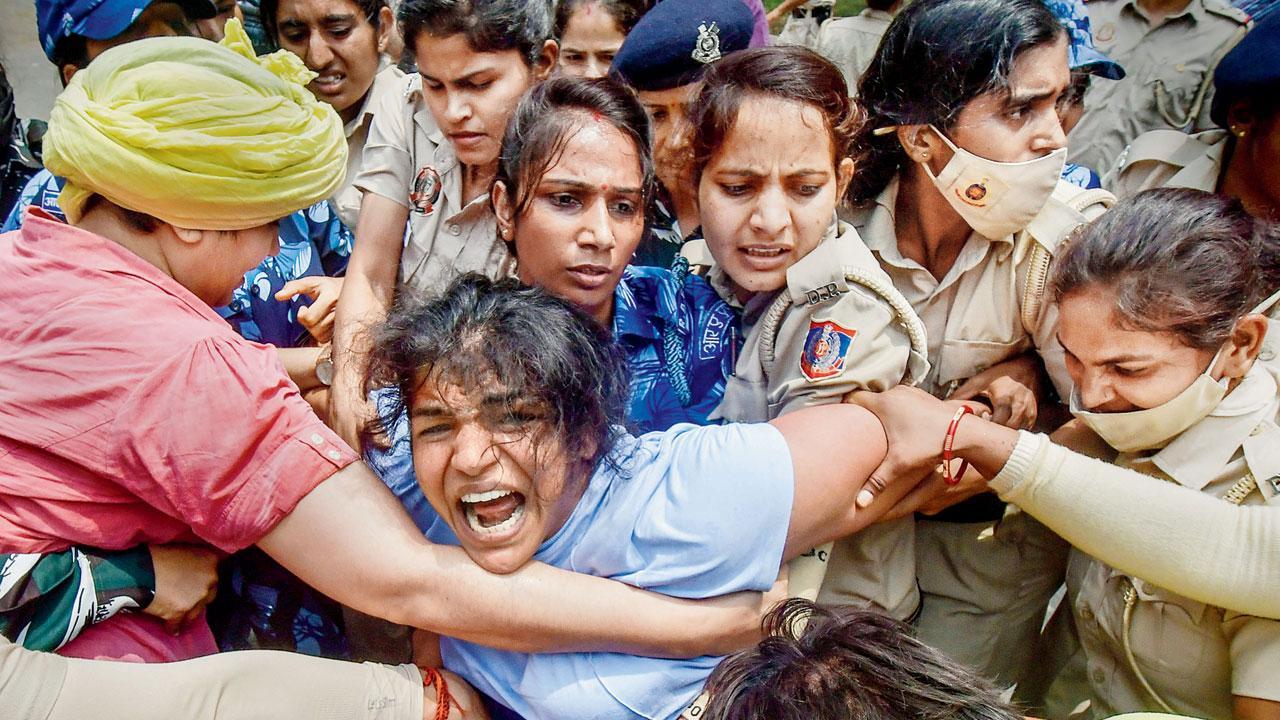 To be treated like a criminal when one is, in fact, seeking justice feels unforgivable. Security personnel detain grappler Sakshi Malik during the wrestlers' protest march towards the new Parliament building, in New Delhi, on May 28. Pic/PTI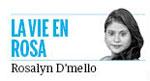 Some weeks ago, I dedicated my entire class at the University to the subject of complaint in instances of sexual harassment. What does it mean to make a complaint, I asked my students. The decision to formally lodge one implies that you acknowledge that an injustice has taken place, that you were wronged in some way and are seeking redressal. To complain is to demand accountability, from a person or an institution, or sometimes from both. You are moving the forces that be to get into action and begin their investigation so that there may be scope for repair and moving on. I referenced a lecture by Sara Ahmed, who recently released a book based on her research into the subject. Her lecture Complaint as Feminist Pedagogy was presented on May 31 in Bilbao. She begins with an anecdote about a postgraduate student who had begun the process of complaining by communicating to the chair of her department her 'intent to complain'. She was met with resistance and told to be cautious and think about her career. But it was articulated as a form of concern. She already began to perceive the threat of being treated differently. She tells Ahmed about another student who had become an outcast after filing a complaint. 'If a story can be inherited as distance ('no one goes near her'), a complaint gives you proximity, an unwilled proximity, to those who have been cast out,' Ahmed observes. 'To make a complaint can be how we acquire scepticism towards stories told about complainers, stories that are rarely told from the complainer's point of view.'
My students began the class feeling sure they were not people who had anything about which to complain. They had lived lives of relative privilege. But because the earlier class had dealt with consent, with what it means to have been put in a position in which your affirmation is not actively sought out, or when your body is made to feel violated, they had begun to reconsider certain lived experiences of gender-based discrimination and harassment. This was a breakthrough. But it was difficult to move forward, because we then needed to talk about all that we come up against when we decide to formalise a complaint. It takes courage to initiate proceedings, but it takes so much mental energy to keep pushing against walls to have your complaint heard, for it to be met with empathy and for any change to happen consequently. It takes a toll on one's mental and physical health. Many of us experienced this first-hand during the #MeToo movement. I felt so burned out by the system. I felt so betrayed by people I thought would be in my corner. I was turned into an outcast within the worlds in which I operated. On the literary scene, I was no longer invited to participate in events where my book could have sold or where I would have had a platform. On the arts scene, the people I had previously collaborated with couldn't anymore look me in the eye. One of the reasons I was able to be so resilient about moving to Italy during the pandemic and setting up my new life here was because there is little left for me back home. Professionally. I had been edged out. All the spaces I thought were possibly communal couldn't accommodate someone like me, a complainer.
ADVERTISEMENT
So, my heart goes out to Sakshi Malik and Vinesh Phogat, wrestling champions who have literally put their bodies on the line in protest against the sexual abuse and harassment met by women wrestlers. They have had the immense courage to name their oppressor, someone who remains in power and who refuses to hold himself accountable; someone who is even shielded by the powers that be and whose protection overtly gives him more power. Indian women wrestlers must come up against so much to be able to pursue their sport, to become world champions despite the total lack of systemic support. To be treated like criminals, to be accused of disturbing the peace when one is in fact seeking justice, when one is seeking an end to systemic abuses feels unforgivable. I stand in complete solidarity with them. Even though winning gold medals may be what they consider their life's big achievement, I think this might be even bigger and must be commemorated. They're walking so other young girls can wrestle without the threat of being molested. Their complaint is now an honourable part of their legacy.
Deliberating on the life and times of Everywoman, Rosalyn D'Mello is a reputable art critic and the author of A Handbook For My Lover. She tweets @RosaParx
Send your feedback to mailbag@mid-day.com
The views expressed in this column are the individual's and don't represent those of the paper.