Coverage of our recent moon landing proved that we don't focus on politicians who do all the real work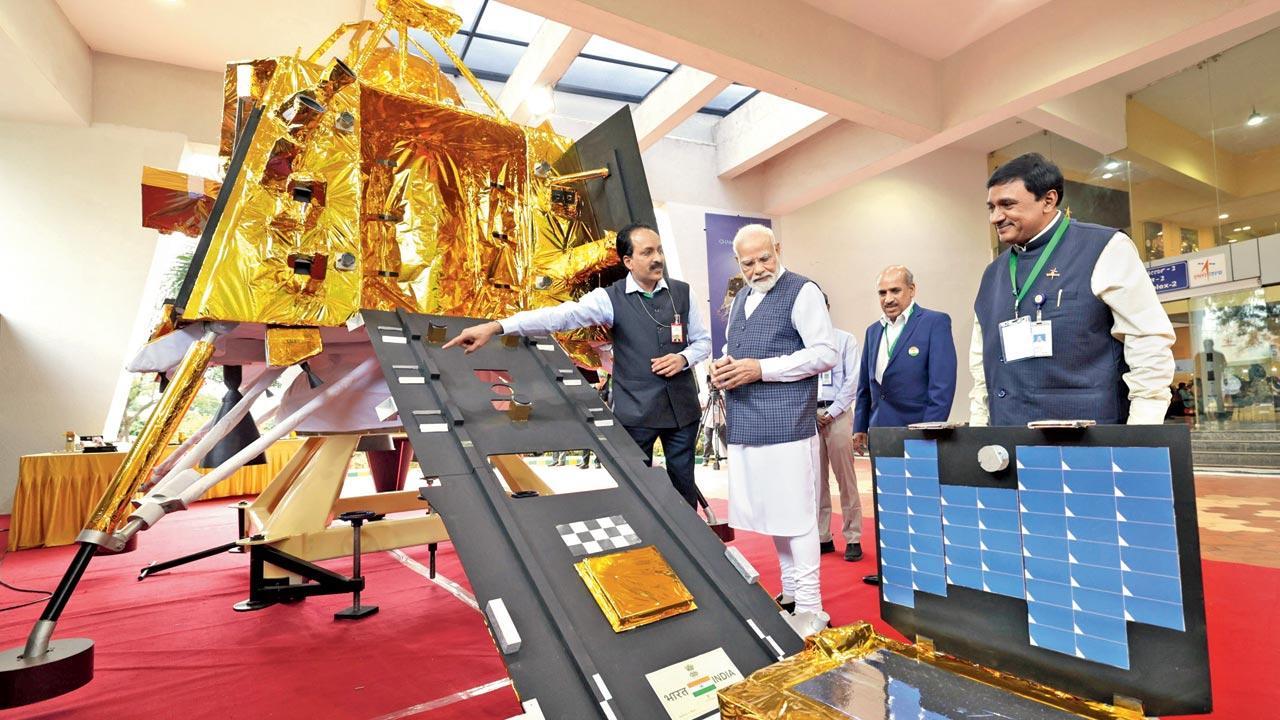 Prime Minister Narendra Modi with ISRO scientists in Bengaluru on August 26. File pic/PTI
Listen to this article
Why must scientists get all the attention?
x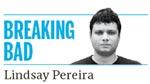 Let me begin by saying that I am as proud of Chandrayaan-3 as the next person. I must be explicit about this because to not be proud of the moon landing mission is to risk being accused of treachery. As we all know, anyone who doesn't applaud when India or Indians accomplish something must be labelled as anti-national and invited to move out to a neighbouring country. So, to reiterate, I am probably prouder of the Chandrayaan-3 mission than most other people I know. I would go a step further and say that I am prouder than the people in charge of monitoring it.
With that declaration out of the way, here's the point I really wanted to make: I am proud, but also unhappy about one thing. I don't like how coverage of the moon landing ended up spending more time on Indian Space Research Organisation scientists than on the people genuinely responsible for this achievement. I speak, obviously, of our politicians. Where were they, I asked myself time and again, as I switched between news channels looking for a sign from Rashtrapati Bhavan. Why were they not on screen as much or more than that tiny space capsule was? What was the point of showing us something landing on the moon's surface without more footage of our ministers applauding?
ADVERTISEMENT
This is why I believe our journalists had the wrong approach. Ask yourself a simple question, about how a country ends up putting a rover on the moon. Does it manage this with the help of scientists sitting together to solve a series of problems? Or does it pull this off by virtue of dedicated politicians who speak about the importance of moon landings every other year? I am firmly of the opinion that it is the latter. It was our honourable representatives in Parliament who made this possible, by virtue of drumming up publicity. Without them, most of us would never have heard of moon landings, let alone managing one. I hope they get these leaders get the congratulations they deserve in the coming months when we are finally done patting scientists on their backs.
It is publicity and public relations that matter more than science, and residents of New and Improved India 2.0 should know this better than anyone. Newspapers in the West were making a big deal about how the Chandrayaan-3 mission cost less than the average Hollywood blockbuster but failed to consider how much our government had spent on drawing attention to the mission. Getting that rover onto the moon without it tipping over may have been a bit difficult, but was it harder than drawing up a marketing plan? I think not.
Also read: Ganesh Chaturthi: Let visarjan not end up being someone's funeral
Someone ought to think about the work that goes into marketing and advertising these and all the other missions currently underway across the country. In this instance, I am sure teams of people had to figure out how best to place the Prime Minister's photograph at every stage of the mission, from launch to final touchdown. Designers and digital marketing professionals had to ensure all banners featuring the Prime Minister would trend at the same time as the rover began its final descent. Everything had to be choreographed to perfection, so the Prime Minister's face took up 70 per cent of our television screens, leaving exactly 30 per cent for the moon's surface. This is what real work is about. It may sound easy, but it comes only after a hundred similar exercises involving other achievements, major and minor.
What's done is done, but I believe we should have more rigorous rules in place when it comes to reporting in the years to come. If our scientists manage to send a rover to Mars, for example, we should have access to the Prime Minister's speeches about Mars along with footage of the rover in question. We should also consider renaming these celestial aircraft after ministers because, although Chandrayaan is an undeniably classy and catchy name, it doesn't have the ring of more popular names we have grown accustomed to.
Future missions should also carry photographs of one leader emblazoned on the side of every rover, in the event of alien encounters. If an alien comes across a lunar rover sent from India, I would like it to recognise the politician responsible, and take that information back to its own planet. Other galaxies should also acknowledge what we know: that everything good coming from India happens because of the presence of one politician alone.
When he isn't ranting about all things Mumbai, Lindsay Pereira can be almost sweet. He tweets @lindsaypereira
Send your feedback to mailbag@mid-day.com
The views expressed in this column are the individual's and don't represent those of the paper
"Exciting news! Mid-day is now on WhatsApp Channels

Subscribe today by clicking the link and stay updated with the latest news!"
Click here! Do you like spending your whole day in bed?