Gaekwad, the former India opener, selector and coach, was in Mumbai last week for a felicitation function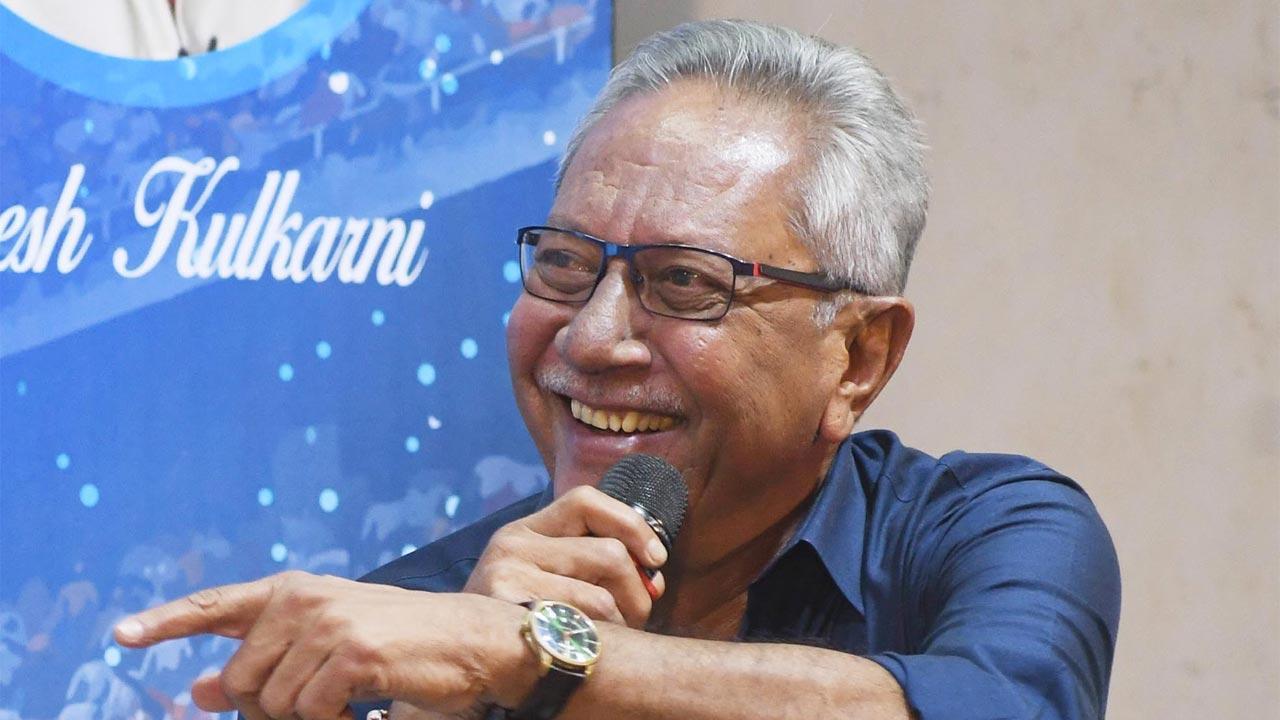 Anshuman Gaekwad
It's tough for selectors to pick the right kind of cricketers to represent the national team. But, it's probably even more difficult to drop a great cricketer because of a poor form — one who has served the country for several years. 
Former India captain Gundappa Viswanath's selection committee in the 1990s experienced the same tricky situation when legendary all-rounder Kapil Dev was struggling for wickets towards the end of his international career.
ADVERTISEMENT
Former India opener, Anshuman Gaekwad, 69, who was a national selector then, revealed on Saturday how he convinced Kapil to take a final call on his career after his record-breaking feat against Sri Lanka in 1994 when he became the highest wicket taker in world cricket.
Also Read: Neha Ranglani's new book aims to redefine one's relationship with desserts
Kapil went past New Zealand pacer Richard Hadlee's feat of 431 Test wickets when he dismissed Sri Lanka's Hashan Tillakaratne in the first innings of the Ahmedabad Test in February 1994.
"You can't drop such a big player. We allowed him [Kapil] to play the Test series against Sri Lanka, and he broke the world record in the Ahmedabad Test. We thought he would announce his retirement after breaking the record. However, that evening, at the the press conference, he said that he'll play for two more years. Next day, a seemingly hassled [chief selector Viswanath] Vishy told me, 'See the headlines. Kapil is saying that he will play for two more years,' " Gaekwad recalled at the Ageas Federal Life Insurance felicitation function, where former India left-arm pacer Umesh Kulkarni and he were felicitated in Vile Parle, Mumbai.
However, Gaekwad, who is now a BCCI Apex Council member, explained how he managed to tell Kapil that the right time to call it a day was then. Gaekwad said: "That same evening, there was a national selection committee meeting. [Jagmohan] Dalmiya was the BCCI secretary. So, we sat and decided that it was time for Kapil to quit. I suggested to Dalmiya that as a selection committee chairman and senior, Vishy [Viswanath] should talk to him. However, Vishy insisted that I accompany him. "At tea time, we approached Kapil in the dressing room. Vishy wasn't a forthright guy, who would tell you that you were doing something wrong on your face. He would go round and round while talking to someone. So, I took the initiative. I told Kapil: 'Kaps, we need to talk to you. The selectors feel that you need to quit now, and you also know it. We will give you a farewell game as per your choice, but you've got to call it a day.' Kapil reacted very nicely and said: 'Thank you very much. I really appreciate what you told me'. One has to do these kind of things at times, which I did," Gaekwad revealed.
Kapil went on to exit Test cricket after playing one more game a month later against Kiwis in Hamilton and ended up with 434 dismissals to his name. 
He played his last ODI the same year - against West Indies at Faridabad.
Also Read: SL name T20 World Cup 2022 squad; injury concerns for Chameera, Lahiru Did the retirement announcement from Roger Federer take you by surprise?