How does one have their cake and eat it too? A new recipe book helps you negotiate your relationship with sweets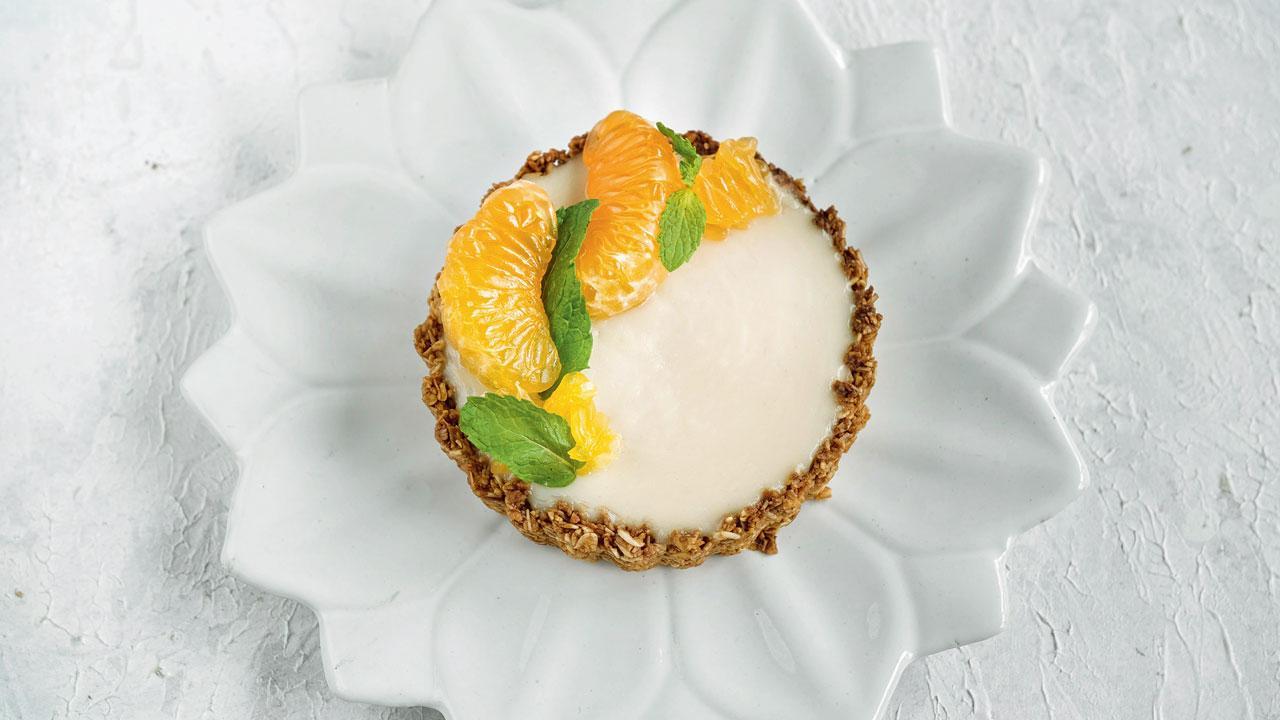 Vegan custard tart
For those with a sweet tooth (and an extra pair perhaps), managing weight is a lifelong challenge. Every time they break up with sugar, the cravings are back with a vengeance. Sugar returns like a toxic ex, ruining plans for a healthier life. Then there is that lure of 'low-cal' artificial sweeteners that are a farce. Anyone who has tried sugar-free versions of mithai knows of that dry after-taste. Luckily, several chefs have been experimenting with better, natural sugars to come up with healthier versions of desserts.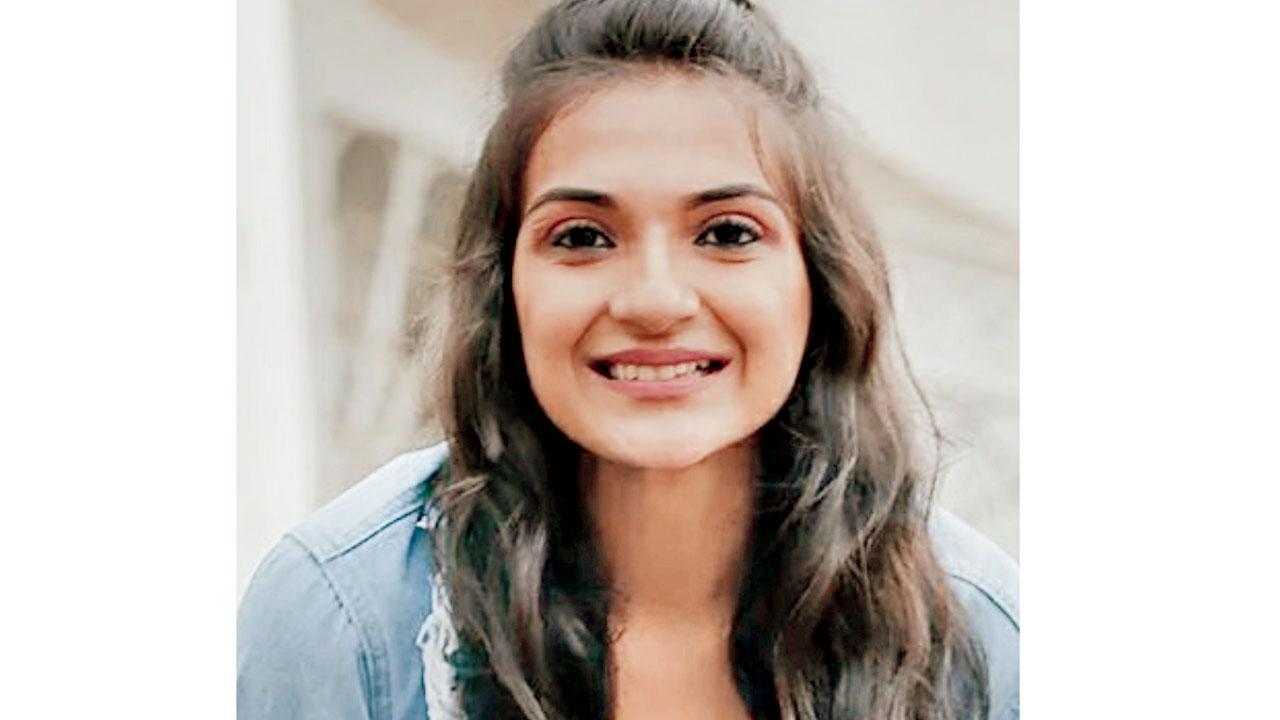 Neha Ranglani
ADVERTISEMENT
We came across integrative nutritionist and health coach Neha Ranglani's new title, Dessert Reboot (R599)—the third in the Reboot series after Breakfast Reboot and Beverage Reboot—which aims to redefine one's relationship with dessert. We liked how Rangnani dedicated the first leg of this handy recipe book with information, written in a non-preachy manner. She backs her writing with scientific reasoning, explaining addiction, sugar alternatives and artificial sweetners (and why some are a complete no), the side effects of sugar (there is an addiction quiz too), decoding cravings and how to avoid it. There's also a basic baking guide with information on ingredients swap and making basics such as nut/seed milk, cashew yoghurt, unsweetened apple sauce, Nutella and condensed milk too. This, Ranglani says, gives you the power to control what goes into the making of a sweet dish.
There are more than 75 recipes, divided into sections such as Indian desserts, baked desserts, no-bake desserts and frozen desserts. The use of desi ingredients such as ragi, sattu, sama (barnyard millet), makhana (fox nuts) in Indian and Western recipes is what made it appealing to us. From parfait, mousse, skillet brookies and the bubble bread to makhane-ki-kheer, thandai srikhand, paan laddoo and akhrot halwa—there is a wide range of choice. Here are two for you to try next weekend.
Vegan custard tart (serves 4)
Ingredients
For the tart
1 cup rolled oats
2 tbsp jaggery syrup
1 tbsp coconut oil
1/8 tsp salt
For the filling
1/4 cup cacao butter
1/4 cup coconut cream
2 tbsp plant milk
2 tbsp jaggery syrup
3 tsp arrowroot flour
1 tsp vanilla extract
Pinch of salt
To garnish
Chopped kiwi, berries, oranges or any sour fruit
Method
Preheat the oven to 175° C and grease two 3" tart moulds with removable bases.
For the tart: Grind the oats into a coarse mixture in a blender. In a bowl, combine all the ingredients and knead till you get a dough (not too wet or sticky). Using your hands, press down the dough at the bottom and up the sides of the tart mould uniformly. Bake for 15 minutes. Once out of the oven, press the bottom down as they will have bulged up a little. Allow the shells to cool down completely before removing them.
For the filling: Melt the cacao butter in a double boiler. Then make arrowroot slurry using little water and keep aside. In a saucepan, combine milk, jaggery syrup, and coconut cream, and cook on low heat. Slowly add the slurry, whisking continuously. Allow it to thicken, whisking the entire time. Take off the heat. Whisk in vanilla, salt and melted cacao butter until uniform and smooth.
How to assemble: Pour the filling into the shells immediately. Allow to cool down and then chill in the fridge until set—preferably overnight. Garnish with fresh fruit and serve.
Pro tip: If the mixture splits, try whisking vigorously. If that doesn't help, whisk a teaspoon or two (no more) of boiling water to bring it back.
Berry cheesecake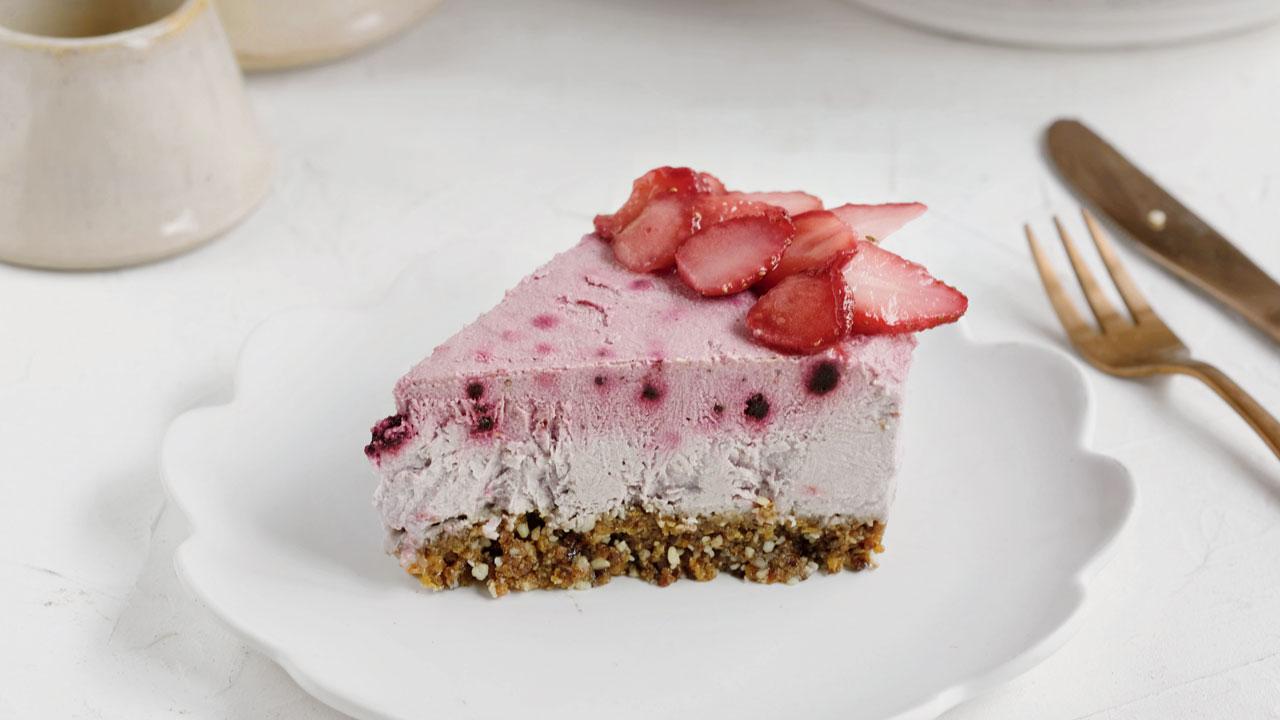 Ingredients
For the base
3/4 cup almonds
1/4 cup hemp seeds
3/4 cup pitted dates
For the filling
11/2 cups cashews, soaked
400 gm coconut cream
1/2 cup cacao butter
1/2 cup frozen strawberries (or fresh)
1/3 cup jaggery syrup
2 tbsp berry powder
Juice of one lemon
2 tsp vanilla extract
Chopped berries, for garnish
Method
For the base: In a food processor, blitz almonds and hemp seeds to a coarse consistency, then add dates and blitz to get a sticky dough. Add 1-2 tbsp water if required. Press down the mixture evenly in a 7" greased spring form tin.
For the filling: Melt the cacao butter in a double boiler and add to the food processor along with all the remaining ingredients and blend until smooth.
How to assemble: Preserve 1/2 cup of the filling mixture and pour the rest over the base and set in the freezer for about 4-6 hours. Add the berry powder to the preserved filling mixture and spread it on the frozen berry layer. Place this three-layered cake back into the freezer to set. Once set, garnish with chopped strawberries and serve.
Decode craving
While sugar cravings may feel random, there are legit reasons why you experience them. Poor sleep for instance can mess with appetite regulating hormones, increase ghrelin (the appetite stimulating hormone) and decrease leptin (the appetite-suppressing hormone), making you crave energy-rich food, mainly sugar, to make up for all the overtime your body and mind served. The solution, says Ranglani, is to prioritise sleep and set a  good sleep hygiene routine for every night.
Swap these with
Gelatin with agar agar powder
This plant-based substitute for gelatin is healthy and has higher gelling properties.
Cornstarch with arrowroot powder or tapioca starch
Both are a nutritious substitute as they contain more dietary fibre.
Say, No!
To artificial sweetners as they are loaded with a whole bunch of chemicals. Generally positioned as zero calories and guilt-free, they are 200 to 13,000 times sweeter than sugar. They are highly addictive and can cause weight gain.