Mumbai Indians might be facing a must-win match in their last game of the league stage vs Sunrisers Hyderabad but Suryakumar Yadav thinks the team will treat the match as any other match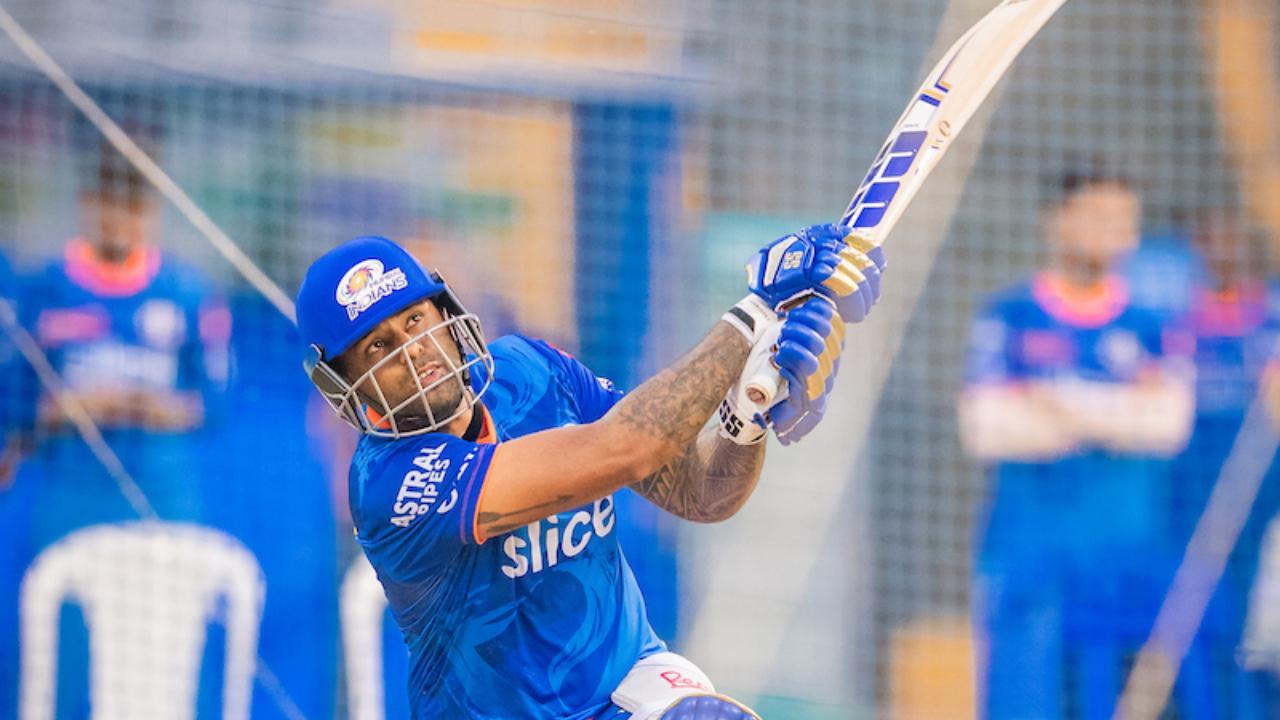 Suryakumar Yadav
Mumbai Indians might be facing a must-win match in their last game of the league stage vs Sunrisers Hyderabad but Suryakumar Yadav thinks the team will treat the match as any other match.
"It's just another game for us. We know what we have been doing at the Wankhede in the last four to five games. We know our strengths and we'll back that."
ADVERTISEMENT
The fact that MI will be playing their last match at their fortress – the Wankhede Stadium – will fill the side with confidence in the match on Sunday.
"Playing in front of a home crowd is always an advantage. Anybody would want to end the league stage by playing at home and the support will also be good tomorrow."
Instead of being too fussed about the opposition, Suryakumar feels the team will like to focus on their own performance. "It is important to focus on ourselves and what's working for us and sticking to that."
He might have a dazzling array of strokes with the ability to access all areas of the ground but Suryakumar says he has a very methodical approach to his strokeplay.
"Whatever shots I play, I have already practiced them, either in the nets or in my mind. I always try to play with the field. I don't hit huge sixes but I try to play less risk, high reward shots. I feel like the longer I play, the more beneficial it is for the team. I don't generally practice for more than 15-20 minutes. I know where my run scoring options are and I stick to that. If it doesn't come off, it's ok. I go back and work on executing them better," Suryakumar says.
Having had his fair share of highs and some lows in the last 18 months, Suryakumar has learnt to find the right balance to deal with fluctuations in form.
"It is very easy to say that you need to remain grounded and stay balanced but implementing it in real life is a little more difficult. If you manage to find that balance, it will reflect in your game."
Mumbai Indians will face the Sunrisers Hyderabad in Mumbai on Sunday.
Also Read: IPL 2023: 'We're making same mistake over and over again,' says Mumbai Indians' bowling coach Shane Bond