The seeds of several years' hard work have borne fruit, says elated Suryakumar Yadav after T20I vice-captaincy promotion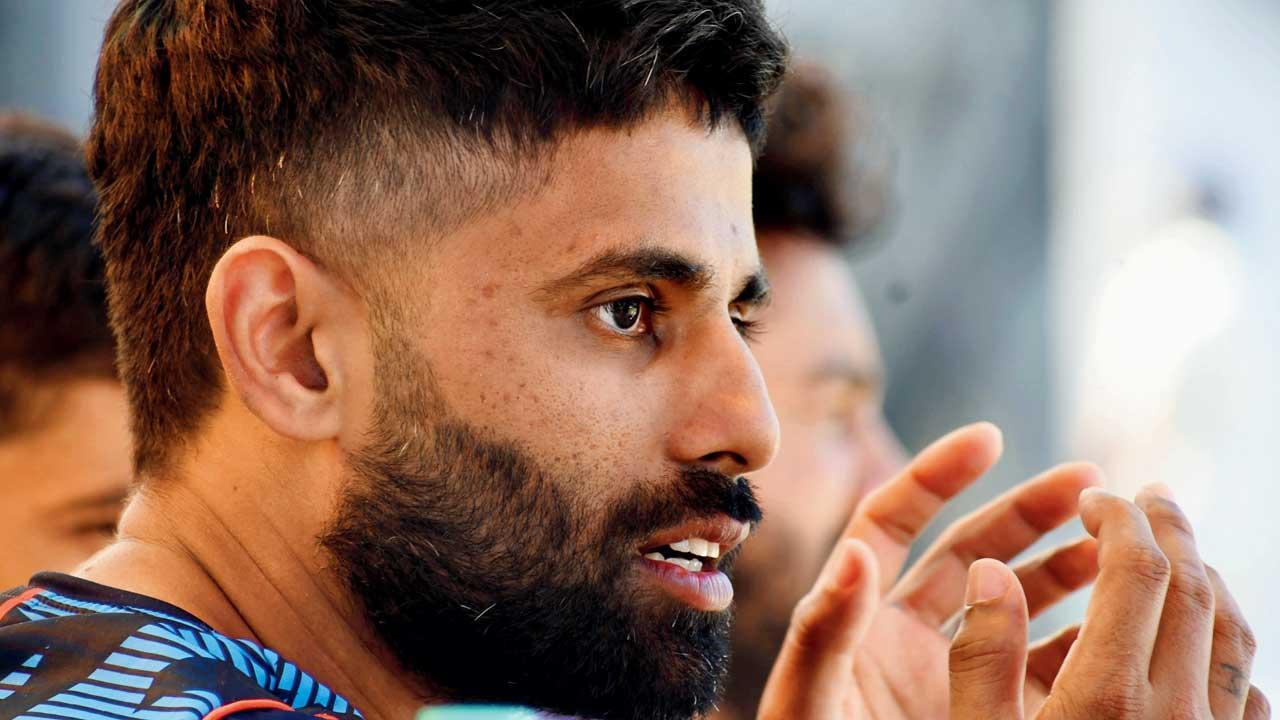 Mumbai's India star Suryakumar Yadav at the MCA-BKC ground yesterday. Pic/Ashish Raje
Mumbai's Suryakumar Yadav, who on Tuesday was appointed India's T20 vice-captain, reckoned the new responsibility is a reward for his performances. Surya will be Hardik Pandya's deputy during the three-match T20I series against Sri Lanka starting at the Wankhede Stadium on January 3. "It wasn't expected [the vice-captaincy], but the way the past year has been for me, I can say that it's like a reward for me. I'm feeling very good about it and I'm really looking forward to it.
"I closed my eyes and asked myself, is this a dream? Of course, it still feels like a dream. My hard work of several years [has paid off]. The seeds that I sowed… that tree has finally grown and I'm enjoying its fruits. So, I'm really happy with the way things are growing. I want to ensure that this patch keeps getting longer. The more I'm in this space, the better," Yadav said at the MCA's BKC ground on Wednesday evening after playing yet another attacking knock of 95 against Saurashtra on Day Two of Mumbai's Elite Group B Ranji Trophy match.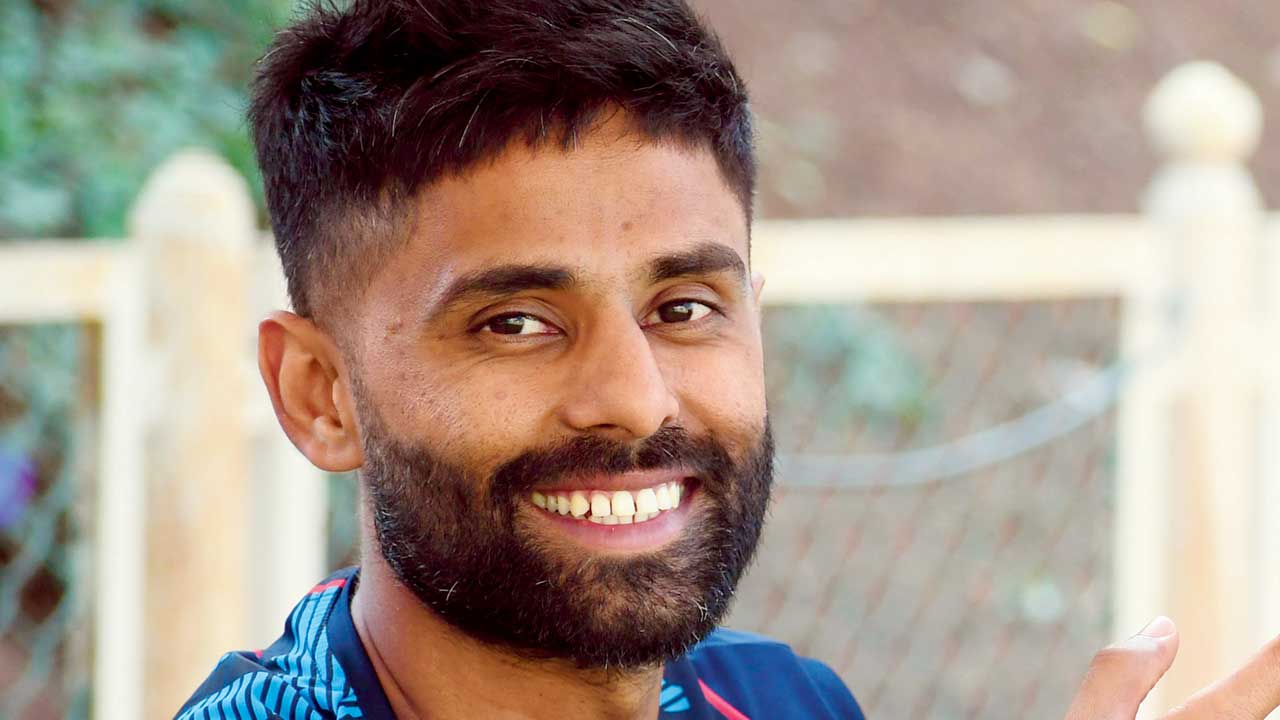 Surya 32, who is also enjoying World No.1 status as a T20 batsman, has scored 1,408 runs in 42 games, which includes two centuries and 12 fifties. He made his T20I debut only a year ago—against England at Ahmedabad—and his strike rate is impressive at 180.97.
Also Read: I will continue playing my shots: Suryakumar Yadav
When asked about how he will partner Pandya in decision-making, Surya said: "Our bond has always been very good. We've played a lot together for India and Mumbai Indians. Our batting numbers are also one after the other. We've batted a lot together. We complement each other. He's been a fantastic leader, as you've seen in the IPL, and recently while leading India. I really enjoy playing under his captaincy."
Surya got the news of his appointment as Pandya's deputy from his father Ashok on Tuesday night. "My father forwarded the [team] to me because he's always on social media. Then, we spoke to each other. He also sent me a small message of not to take any pressure and enjoy your batting," the batting star remarked.
He insisted that the additional responsibility will not affect his game. "Since the time I've been playing cricket for India, there has always been responsibility and pressure on me. At the same time, I'm just enjoying my game in the middle. I don't carry any baggage. I don't think too much. I do the thinking only in the hotel and in the nets. When it comes to the match, I just look to enjoy my game and express myself," he said.