Rally driver father Sachin whistles in support from stands as daughter Esha Singh shoots to win team gold and individual silver in 25m pistol event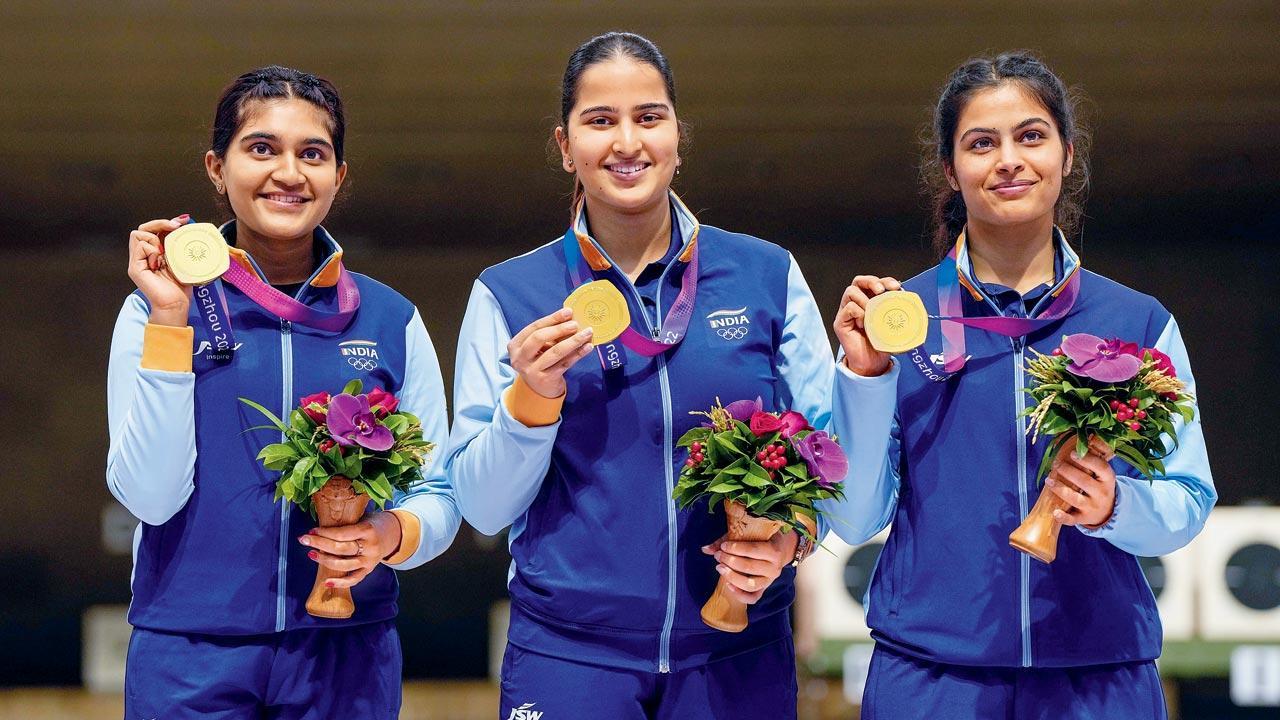 India's Esha Singh (left), Rhythm Sangwan and Manu Bhaker (right) with their gold medals yesterday. Pic/PTI
Listen to this article
Asian Games 2023: Daddy's gutsy girl!
x

Throughout the pulsating women's 25m pistol individual final at the Fuyan Yinhu Sports Centre's indoor hall on Wednesday, where Esha Singh and Manu Bhaker were competing, there was someone whistling every time the Indians did well.
It turned out to be Esha's father, Sachin. The 52-year-old is a champion national rally driver, but is happy to take a break from his sport to accompany Esha for international competitions. 
ADVERTISEMENT
"Esha is very young, just a teenager [18] and I feel I need to be there to give her whatever encouragement she needs. That's why I call out and even whistle from behind during her competitions. She identifies my whistle and it works," Sachin told mid-day moments after his daughter won her second medal of the day to add to the team pistol gold she picked up moments earlier with Bhaker and Rhythm Sangwan.
Also Read: Men's 4x100m medley team finish fifth in final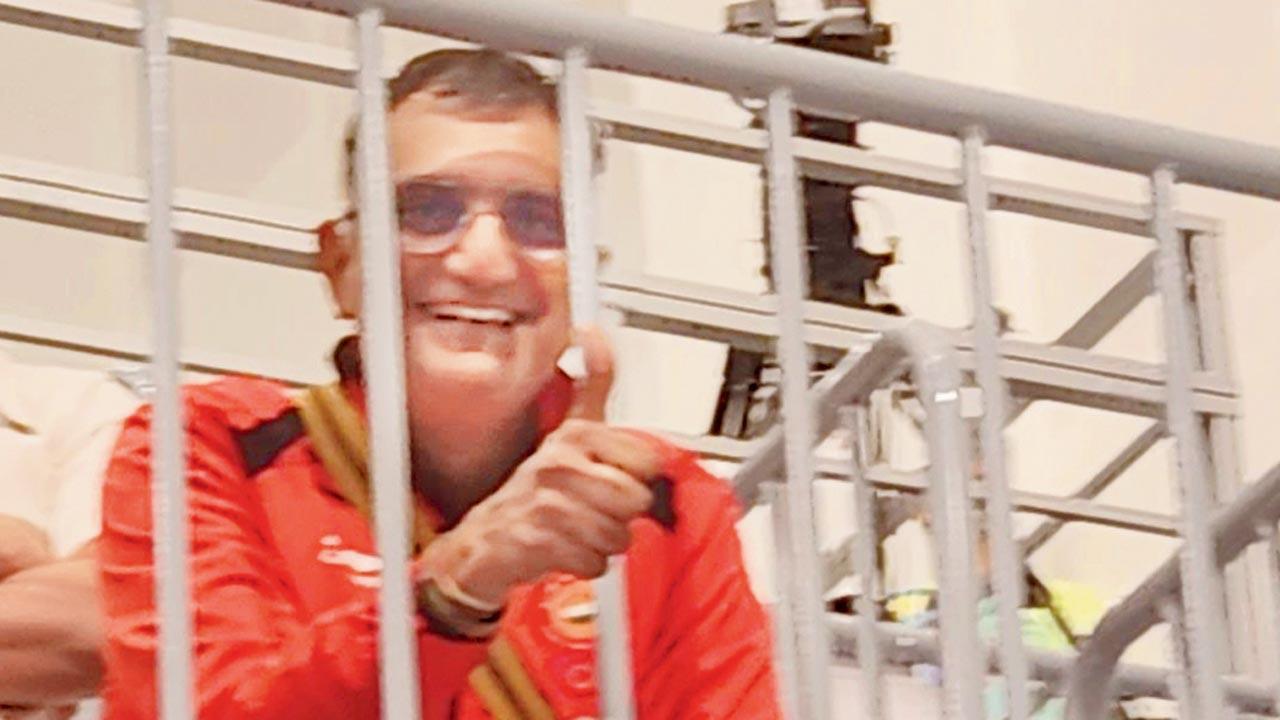 Esha Singh's father Sachin is all smiles as he watches his daughter win yesterday. Pic/Ashwin Ferro
Esha rallies to second place
In the individual final, Esha was trailing Bhaker for quite some time before rallying to the second spot in style. Sachin said that's the way she shoots and in fact, lives her life too. "Esha always tends to start from the back and then get ahead of the competition. She is a very focused planner. If she wants something, say for example, a new mobile phone, she will not ask me for it. Instead, she will plan on winning a certain competition and then buying the phone with that prize money. She's very determined about what she wants and that's the reason she has won around 40 national and 38 international medals in the sport already," added the Hyderabad resident.
Restless before final
Interestingly, Esha was a bit edgy the previous night, and was struggling to sleep. Again, dad Sachin came to the rescue. "All athletes react differently. Some are edgy on the shooting lane, others may be restless before their big final. Esha was edgy last night and wasn't getting sleep. So, I did a group call with her and my wife [in India] on the line. We never talk shooting with her and were just discussing some other stuff. Around 45 minutes into the call, we realised that there is not much response from her, meaning she must've fallen off to sleep, so that conversation helped her relax, and she shot brilliantly today," he explained with a smile, rushing off to meet his little girl and congratulate her for the second time in the day.
"Exciting news! Mid-day is now on WhatsApp Channels

Subscribe today by clicking the link and stay updated with the latest news!"
Click here!