Interestingly, the eight-race Sunday card turned out to be unique in the sense half the races were won by strongly fancied favourites, and the other half were won by long shots ranging from 10-to-1 to 20-to-1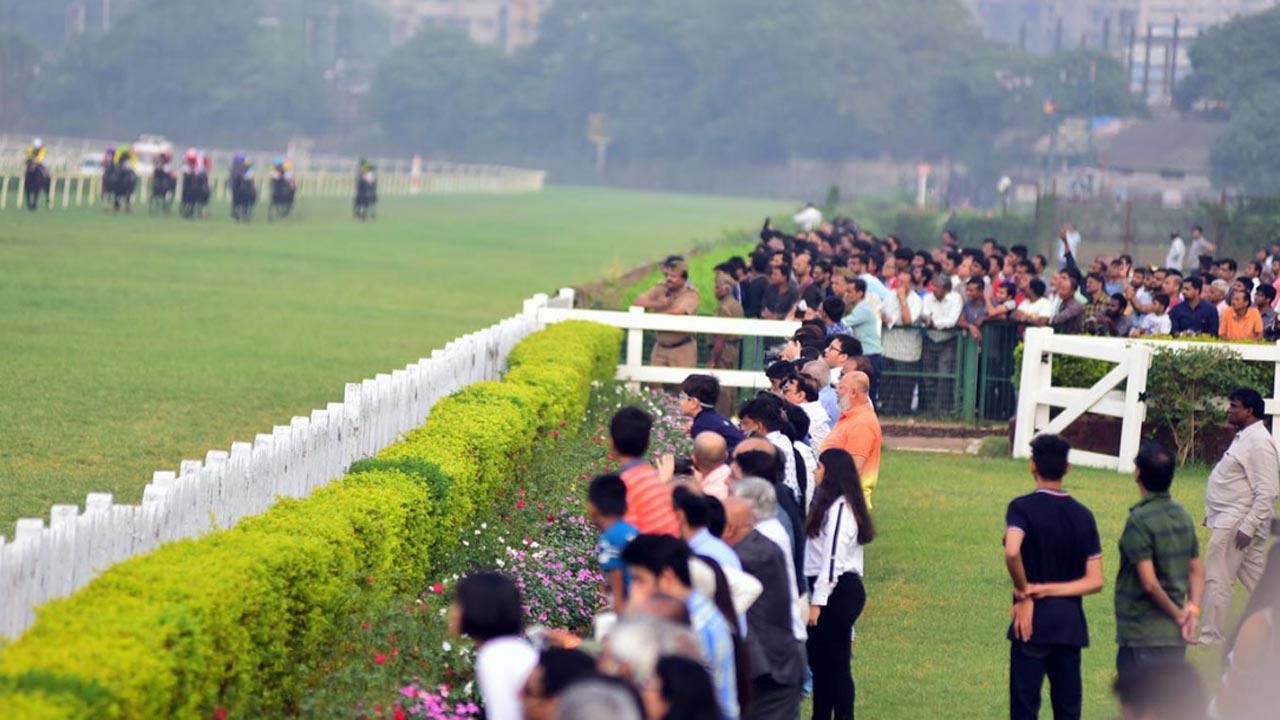 Mahalaxmi racecourse in Mumbai. Pic/Shadab Khan
Eight-year-old Flying Visit, the oldest horse in the fray, tricked his relatively younger rivals in the R N Kanga Trophy, the feature event of Sunday's eight-race evening card at the Mahalaxmi racetrack. Trained by Imtiaz Sait, Flying Visit, who had finished three lengths behind Count Of Savoy in last run, registered dramatic improvement in form in the hands of jockey Bhawani Singh. 
Jockey A Sandesh took the Malesh Narredu-trained Count Of Savoy, who shared favouritism jointly with the K Nazil ridden In Contention, on a start-to-finish mission. And just when the horse-jockey pair looked set for an easy victory as Count Of Savoy stretched out nicely racing towards the wire, Bhawani Singh astride Flying Visit came up with a flourish and decisively surged ahead. The K H Vachcha-owned horse ran friendless at 20/1.
ADVERTISEMENT
Interestingly, the eight-race Sunday card turned out to be unique in the sense half the races were won by strongly fancied favourites, and the other half were won by long shots ranging from 10-to-1 to 20-to-1.
Also read: Count Of Savoy for RN Kanga Trophy
The favourites were the 14/10 Charlie (Byram N Jeejeebhoy Trophy), the even-money Ameerah (World's Oldest Barbar Trophy), and the 14/10 Moment Of Madness and the 13/10 Lord Murphy who won the upper and the lower divisions of the Kusumben Dhirubhai Shah Trophy respectively.
The longshots, besides Flying Visit who won the feature race at 20/1, were the 15/1 Willy Wonkaa (Jayant M Shah & Champak M Shah Trophy), the 14/1 Rhythm Of Nature (Indian Navy Trophy) and the 10/1 Majorella Blue (Charles Forbes Trophy).
Jockey S Zervaan was the only professional to score more than once. He steered Willy Wonkaa and Lord Murphy to victory.