The Mumbai weather is presently a hot topic of discussion among citizens for its pollution. However, this is the first time in the history of racing that a race has been abandoned on account of smog caused by the pollution. Incidentally, the last race on Sunday was to be run under the flood lights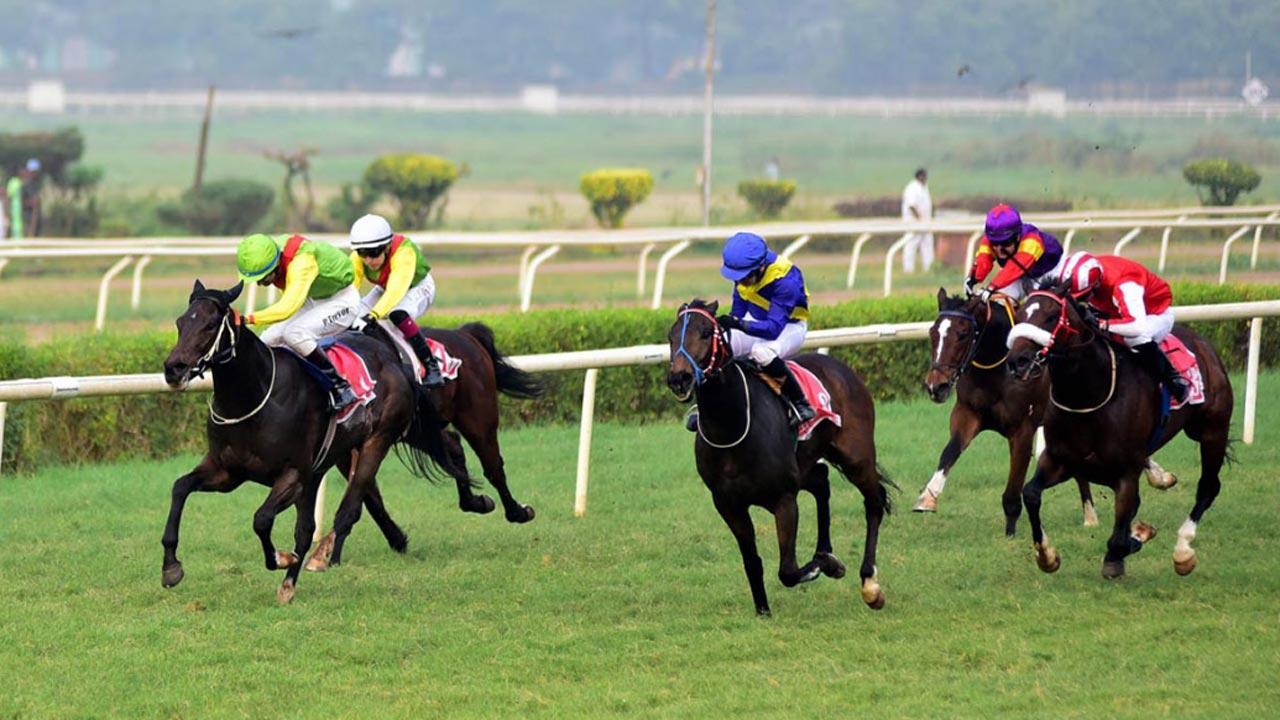 Mahalaxmi racecourse in Mumbai. Pic/Shadab Khan
The ninth and last race on the Indian Derby card at the Mahalaxmi racecourse was cancelled rather abruptly. The horses had come to the paddock, but they were not accompanied by the jockeys who made a representation to the stewards complaining that due to the smog, the visibility was extremely poor, and requested the last race to be  abandoned in view of the safety of horses and jockeys. The stewards obliged, and an announcement was made on the public address system that the last race was called off.
Also Read: King's Ransom tipped for Derby
The Mumbai weather is presently a hot topic of discussion among citizens for its pollution. However, this is the first time in the history of racing that a race has been abandoned on account of smog caused by the pollution. Incidentally, the last race on Sunday was to be run under the flood lights.