"This great sport needs support, and I am always there to give it to keep it afloat," Zavaray, the former race club chairman who will lend his name--and money--to five races over the "racing carnival" weekend, told mid-day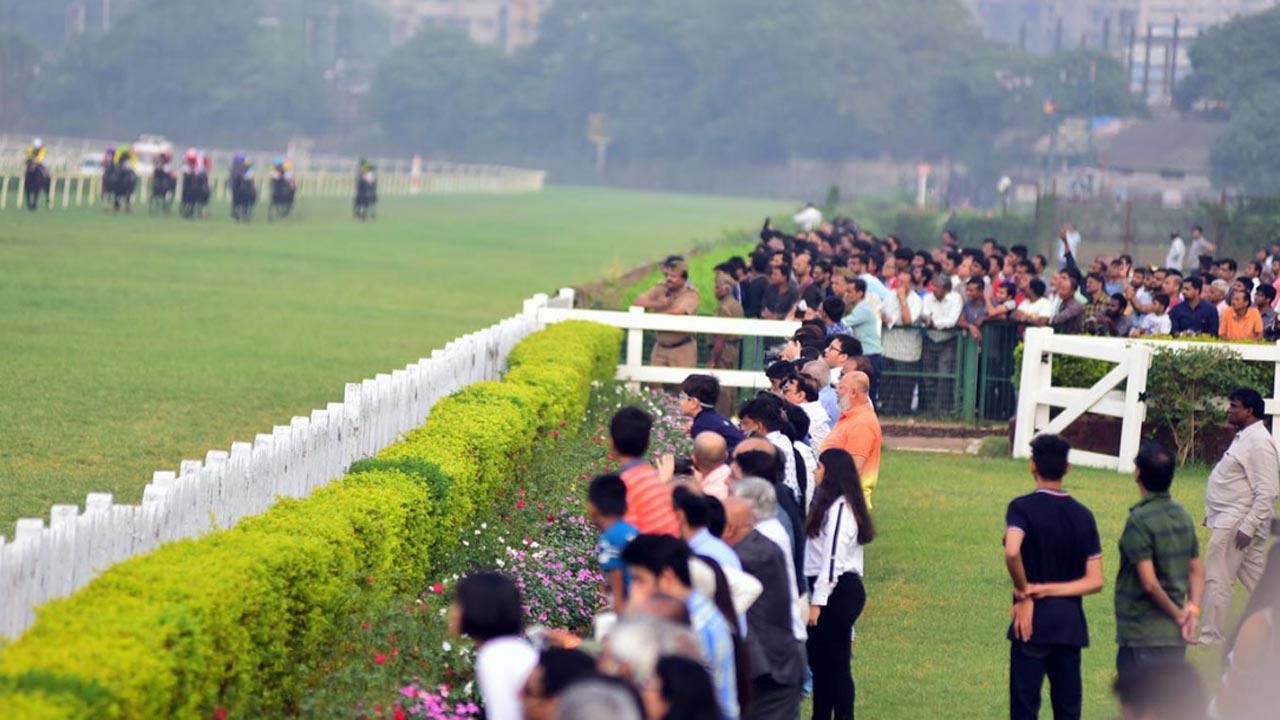 Mahalaxmi racecourse in Mumbai. Pic/Shadab Khan
Zavaray Poonawalla has a problem. He just can't stop thinking big even if the sport of horse racing is facing its worst existential crisis on account of insanely high level of taxation. No wonder Ram Shroff, chairman of stewards, thought of Zavaray for support when he conceived an ambitious weekend of racing as the grand finale to bring down the curtain on a very successful Mahalaxmi racing season 2022-23.
"This great sport needs support, and I am always there to give it to keep it afloat," Zavaray, the former race club chairman who will lend his name--and money--to five races over the "racing carnival" weekend, told mid-day. 
ADVERTISEMENT
"I had been toying with this idea for some years now," Ram Shroff revealed to mid-day over the phone, "to offer absolutely top quality racing in a festive atmosphere, like they do the world over. There is no greater supporter of racing than Zavaray Poonawalla, and he instantly upheld my idea. I also received complete backing from chairman Surendra Sanas and my other colleagues--their unstinted support made this a team work, and not my dream alone."
"Ram was doing good work," Chairman Sanas told mid-day, "and I believe in giving full support when I see a capable man obsessed with something that would only prove good for racing."
Also Read: Horse racing: Indian Racing Carnival to offer bumper prizes
After Zavaray Poonawalla stepped in with over Rs 70 lakh, it was the turn of two other former chairmen--Vijay Shirke and KN Dhunjibhoy--who offered, on the spur of the moment during live press conference last Sunday, the grand prize of a luxury sports car (costing Rs 30 lakh)--to any racegoer who correctly predicts the first four places in the C N Wadia Gold Cup to be run on Sunday. "That was a super gesture," Ram Shroff added, and expressed hope that it would prove a great draw for the Mumbai crowds.
Aptly called the "racing carnival", the weekend races will see participation by as many as three dozen outstation horses, and jockeys and trainers also get their specially designed contests for which they will fight every inch of the Mahalaxmi racetrack. The most prominent race will be C N Wadia Gold Cup (Gr 2) which will be run as a feature event on Sunday.