A new book explores drinking traditions across cultures and languages, and how rituals of celebration have evolved around the world, through a spirited study of 80 ways to raise your glass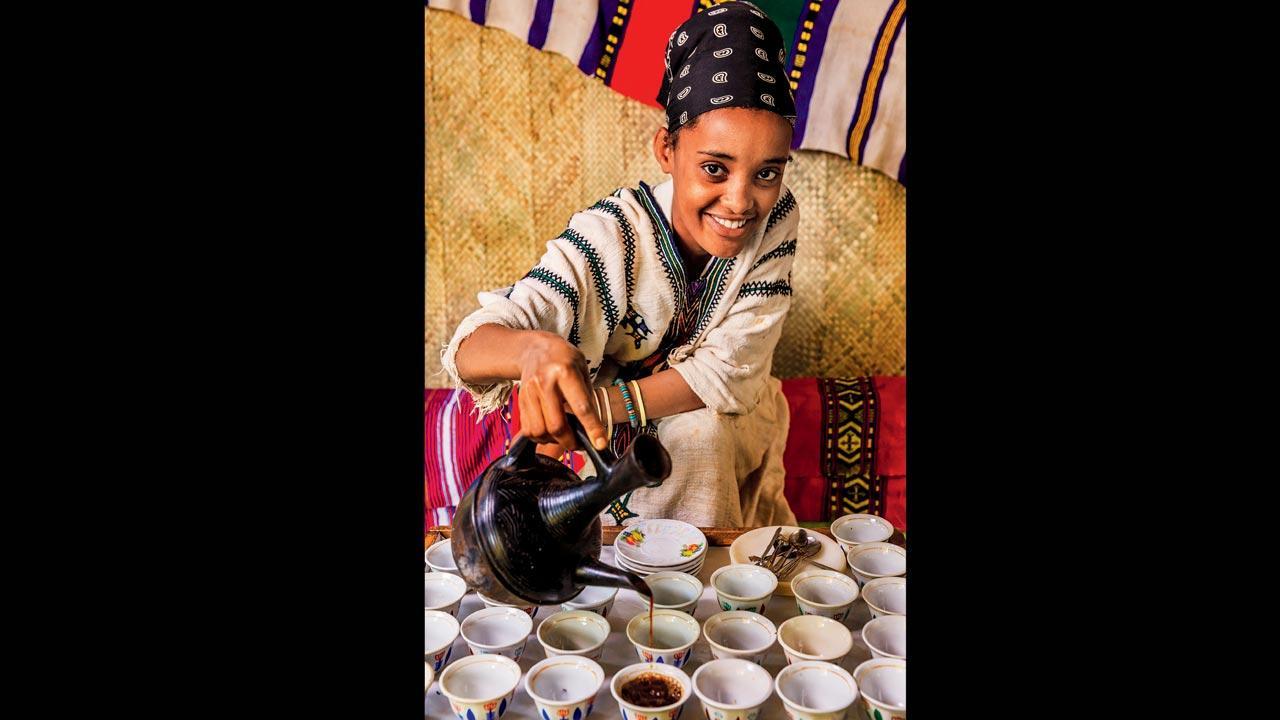 Cook has lived in Russia, China and the Czech Republic and has travelled widely. Always a collector—of books, armour and shot glasses—he says his travels helped him collect toasts. Pic courtesy/Red Lightning Books
On a summer night in 2012 in Graz, Austria, while on a programme to learn German, Brandon Cook taught his visiting parents the German toast, prost! It was also on that evening that the thought of compiling a selection of toasts and drinking rituals in a coffee-table-like book first came up. The idea took shape a few years later in the form of a small book of 50 toasts bound at a local stationery shop and put together as a Christmas present for his mother. "I called it Cheers! A Handbook to World Culture, One Sip at a Time," says Cook in an email conversation with mid-day. "She cried!" he recalls. A year later, he decided to expand the book into its present form.
Cheers! Around the World in 80 Toasts (Red Lightning Books) celebrates traditions around toasting in different parts of the world, from how the Dutch 'proost' spoken without looking eye to eye can result in seven years' bad sex to the Korean practice of 'yaja' time where social roles and honorifics in a celebration party are reversed. It lists languages categorised by region, from the European Finnish, Latvian and Serbian to the Asian Hindi, Malayalam, Nepali and Tamil, and even constructed ones like Na'vi, the language of James Cameron's Avatar, and JRR Tolkien's Elvish language Quenya. "I also really wanted to get Dothraki, but nobody answered my emails," rues the author, alluding to the language spoken by the nomadic Dothraki in George RR Martin's A Song of Ice and Fire novels, turned into the cultural phenomenon that was HBO's Game of Thrones.
While a Tasting Note in each chapter lists some of that region's more popular beverages, the book's real fascination lies in the history and intricacy of language. The infatuation started early, recounts Cook, pointing out that Tolkien had much to do with it. "He probably shoulders a lot of the blame for my early language itch. Lots of people assume Tolkien made up the Middle Earth cultures and names out of thin air, but in fact, he mined heaps of foreign literature to get all of that: Finnish, Old English, Norse. I remember reading the Poetic Edda—an 11th century collection of Old Norse mythological poems—and coming across the names of all the dwarves that appeared in The Hobbit. That blew my mind," he says. He had also attempted learning foreign languages like Japanese, at one point even looking for a foreign culture to model his own fabricated fantasy universe on. Then, at 14, he had chanced upon Anthony Burgess's experiments with language in A Clockwork Orange. "Burgess wrote the whole book in this euphonious Anglo-Russian slang which, even if you didn't speak a word of Russian, you could still understand. He could speak six languages fluently, but Russian wasn't one of them. He'd just been interested in how it sounded, and interest had produced the novel. I'd never seen anyone play games with language like that before. It looked like fun. I wanted to play too," says Cook, tracing the beginnings of a passion that has evidently served him well.
Brandon Cook
Cheers! was four years in the making, a period during which Cook consulted language indexes and interviewed people, occasionally surprised by the enthusiasm that complete strangers showed for the project. Keeping a global readership in mind, he contacted a variety of people through the language learning platform italki, booked lessons with instructors, got language professors to confirm information, and had individual articles proofread by native speakers. His travels too, he says, have helped him collect toasts, the way he once collected books, swords and shot glasses. Toasts are great conversation starters, he believes, potential gateways to larger discussions around history, tradition and culture.
Among some of the most intriguing finds Cook made during his research for the book was how far languages had marched. He mentions discovering the Persian influence in Tajikistan, the Polish-Lithuanian Commonwealth, and India's linguistic diversity among other things, and the ancient trade routes and long histories of migration, displacement, and the rise and fall of empires that they directed him towards. For the author, "Following these epic narratives in the residues preserved in languages and where they're spoken—that was a real adventure".