The residential neighbourhood seems to have got a shot in the F&B arm—without being disloyal to iconic favourites. Sunday mid-day takes a walk down the posh lanes of the 'burb, spoon in hand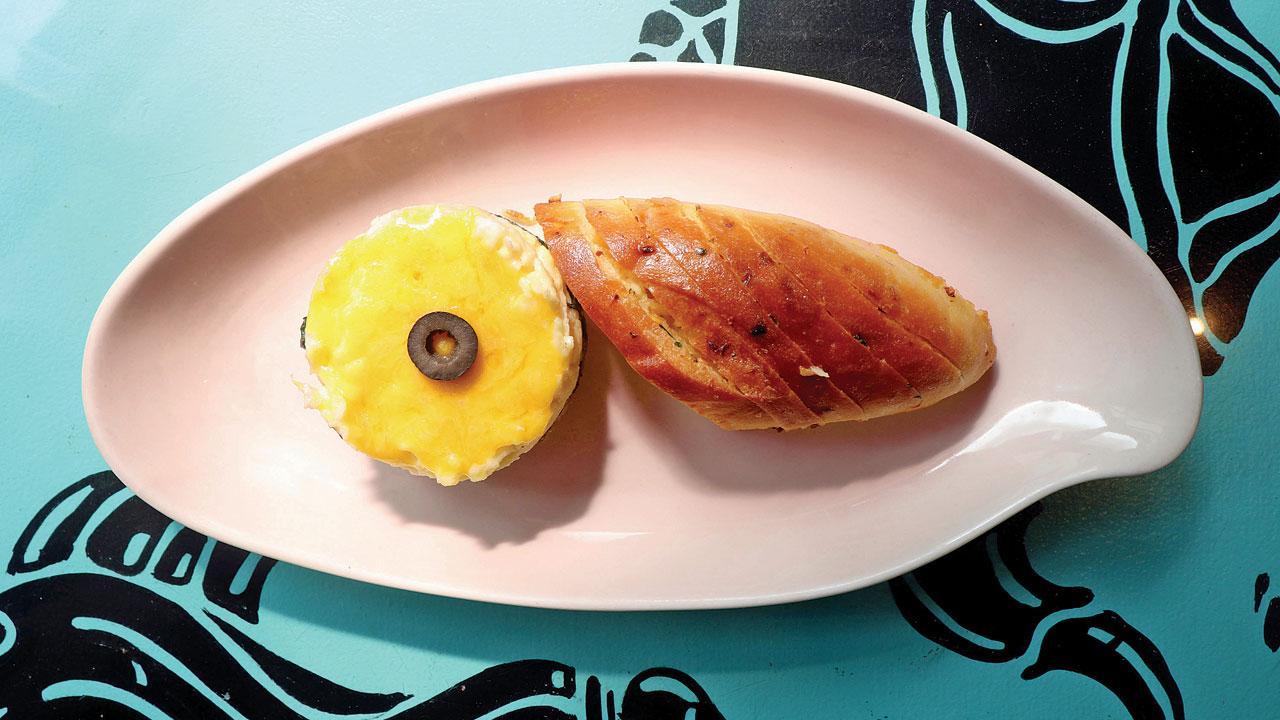 One of the top-selling breakfast dishes is the egg decker fable, which comes on a bed of potato rosti and spinach
Juhu stirs up salty memories of the beach, celebrity spotting and yesteryear bungalows; even though they have shapeshifted into skyscrapers today. With its reserve for commercial venues for restaurants on a perpetual low, it's only once in a few years that the F&B scene here sees a refresh. Perhaps this is what makes the Juhu consumers loyal to their long-standing food joints, but also welcoming of new openings. With a string of debuts in the past year, we wandered to see what has stood the test of time, and what the new batch brings.
The arterial stretch
There's an abundance of smaller eateries and cafes on Juhu Tara Road—the cultural vibe of Prithvi theatre and the proximity to Bandra helps. We start here, and the past glory of Aurus is inevitably evoked. A banging club scene until the wee hours, celebrity spotting, and the Vicky Ratnani-led kitchen that introduced the city to molecular gastronomy for the first time, experimenting with vegetarian caviar, foam, et al—Aurus was a vibe. In 2016, eight years after it shut down, Silver Beach Hospitality opened Estella here. Syesha Kapoor, its associate director, who also owns Silver Beach Café in Juhu, says, "Replacing Aurus was not easy. We opened as a dining space envisioned to be an Australian beach deck, but we forgot we are in Juhu." She smiles. "We realised our concept was not cut out for a vegetarian-centric locality. We had to reinvent it with a favourable menu that served Asian, European and Mexican. Once that happened, our game changed overnight." Juhu prefers spacious places, catering to larger groups, and family gatherings. "The bungalow culture is deep-rooted here," says Kapoor.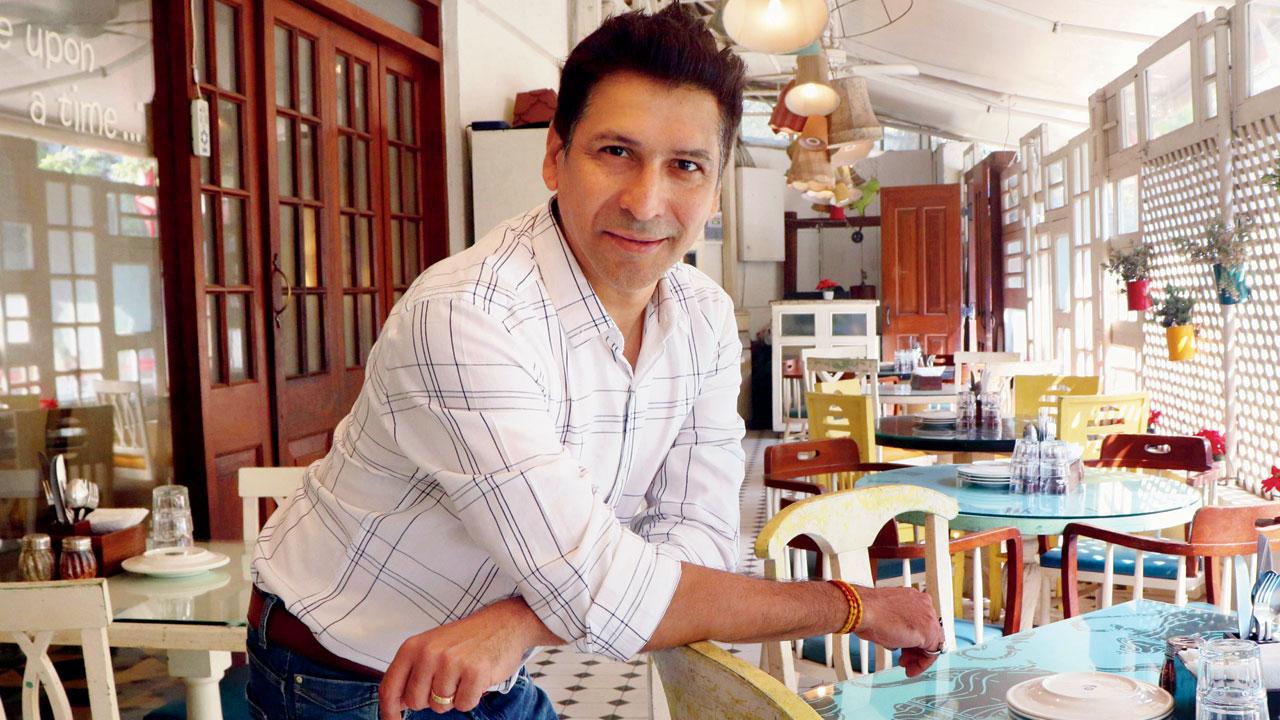 Prashant Chaudhary at The Fable in Juhu. He forayed into the Juhu F&B scene 18 years ago. Pic/Anurag Ahire
Close by is Soho House Mumbai, which opened its doors in November 2018, in an 11-storey building on Juhu Tara Road. The 38-bedroom hotel and member's club offers a meeting venue and workspace for the creative and artsy, and avenues to wind down after  work day. Kelly Wardingham, general manager, says, "Juhu is the perfect spot for members and guests to have a different perspective [of the city] and enjoy unparalleled views of the sea. Home to many Bollywood celebrities and film industrialists, Juhu is considered the  mid-town joining the North and South of Mumbai, which helps us reach out to a wider group."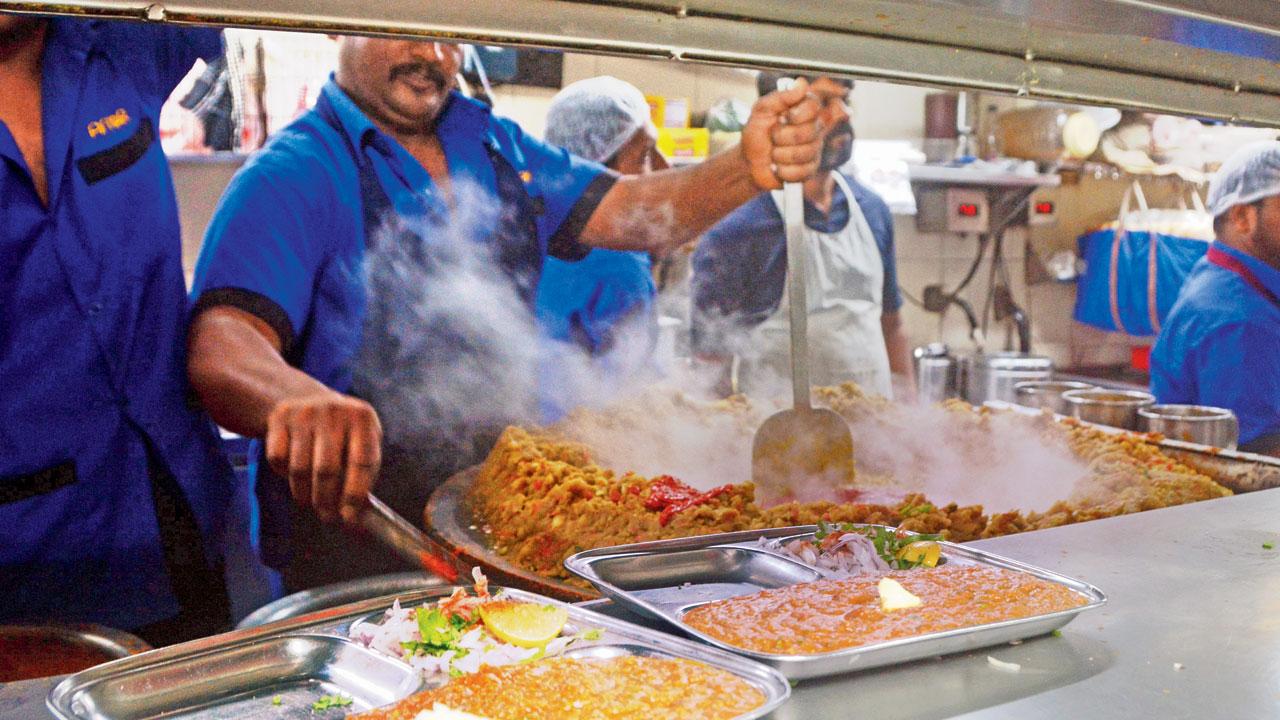 On an average, Amar sells 600 plates of pav bhajis every day. The number goes up to 1,000 on festivals. Pic/Satej Shinde
Chirag Maru, real estate expert, says, "The cusp mentality that residents of Colaba do not venture into Bandra, and Bandra doesn't come to Juhu broke with the opening of Soho House in 2018. People will travel for the right brand." Maru has recently cracked two new deals—one, a second outlet for Blabber, after Borivli. He explains the math: "On an average, I can crack five to six deals a year for Bandra and Lower Parel. For Juhu, it is one deal in three years."
Three months ago, right opposite Soho House, Virat Kohli's much-hyped restaurant One8 Commune opened in the sprawling bungalow once owned by Kishore Kumar. "Properties in Juhu are hard to get, and there is a need for high-end spaces," informs owner Vartik Tihara. "We wanted a space close to Virat's house which is a few blocks away," he adds. With rents skyrocketing, when One8 Commune opened in Juhu after Delhi and Pune, they upped their APC (average per cover) by 50 per cent. "If it is Rs 1,200 in other cities, it is Rs 2,000 in Mumbai. The space is designed to serve throughout the week as an everyday spot for all age groups. From European eats, flatbreads, pizza, drinks to vegan dishes— we have all kinds of food here," says Tihara.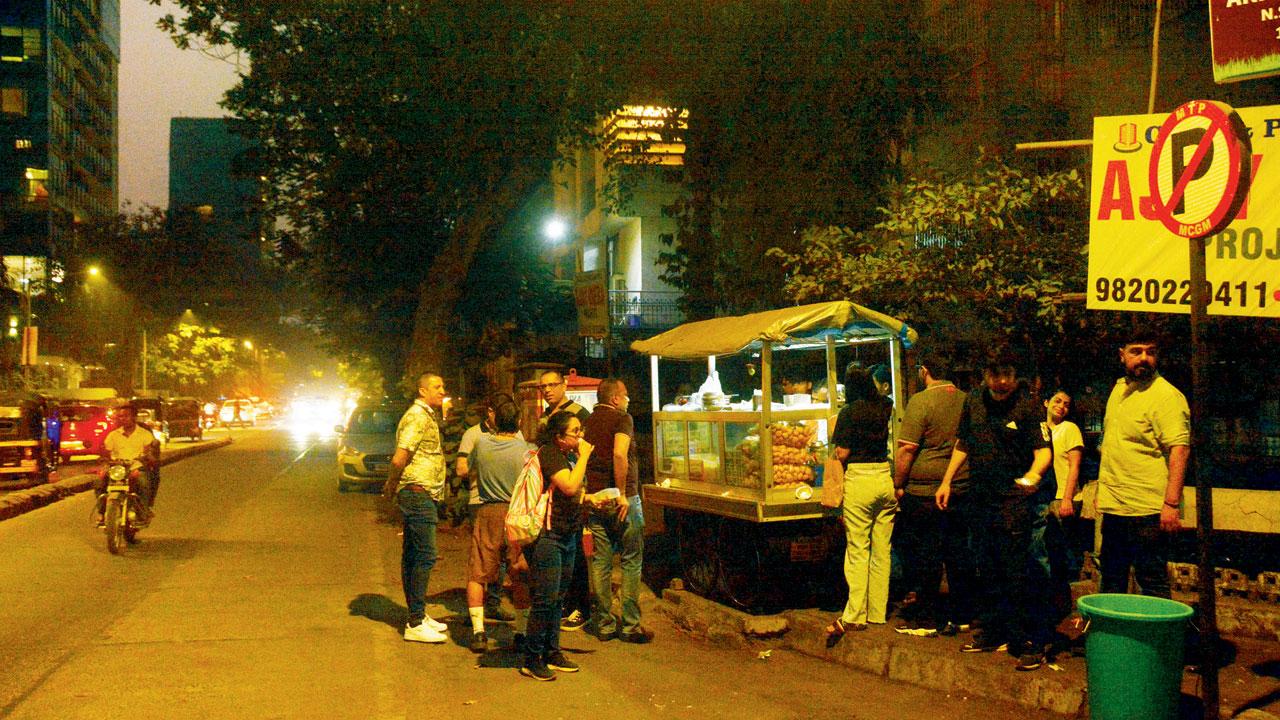 Bholenath Bhelwala and Chaat on Sixth Road in Juhu is a convergence point for residents craving chaat. Pic/Satej Shinde
Sea Princess, one of the first hotels in Juhu, has stood the test of time. Neha Gundecha, the owner was 24 when Trilogy opened in 2010. "The nightclub was the place to be in Juhu, it catered to the pulse of the generation. With a great run for eight years, it will now pave way for a new avatar. Today I am 38," she continues, "and it will be a space I would like to go to. We have given the management contract to Ritik Bhasin and Sunny Sara of Orion [who ran Red Light and Tryst]. A dinner and night space with great food and drinks, one can expect it to be Trilogy, back with a bang."
The chill out zone
Further down the stretch, we pass Shiv Sagar, and end at JW Marriott, with the Tulip Star marking the end of the Juhu Tara stretch. Then opens another cluster: Kitchen Garden, where Mocha once stood; Poetry by Love and Cheesecake; and Third Wave nestled in the cosy bylane of Prithvi. Further down, Kings International Hotel, the area's oldest hotel since 1974, has kept itself relevant to the times. Owner Sarabjit Singh rents out space to Alfredos and Butler and Bayleaf on the premise. South East Asian gastrobar Tango Tamari is set to reopen in a month. The hotel is flanked by Vice on one side and multi-cuisine vegetarian Thyme & Whisk on the other. "About 20 years ago," says Singh, "assll Juhu had were residential bungalows and the beach. In the last few years, things started catching up in the F&B industry, more so, as everything is getting local because of the traffic situation."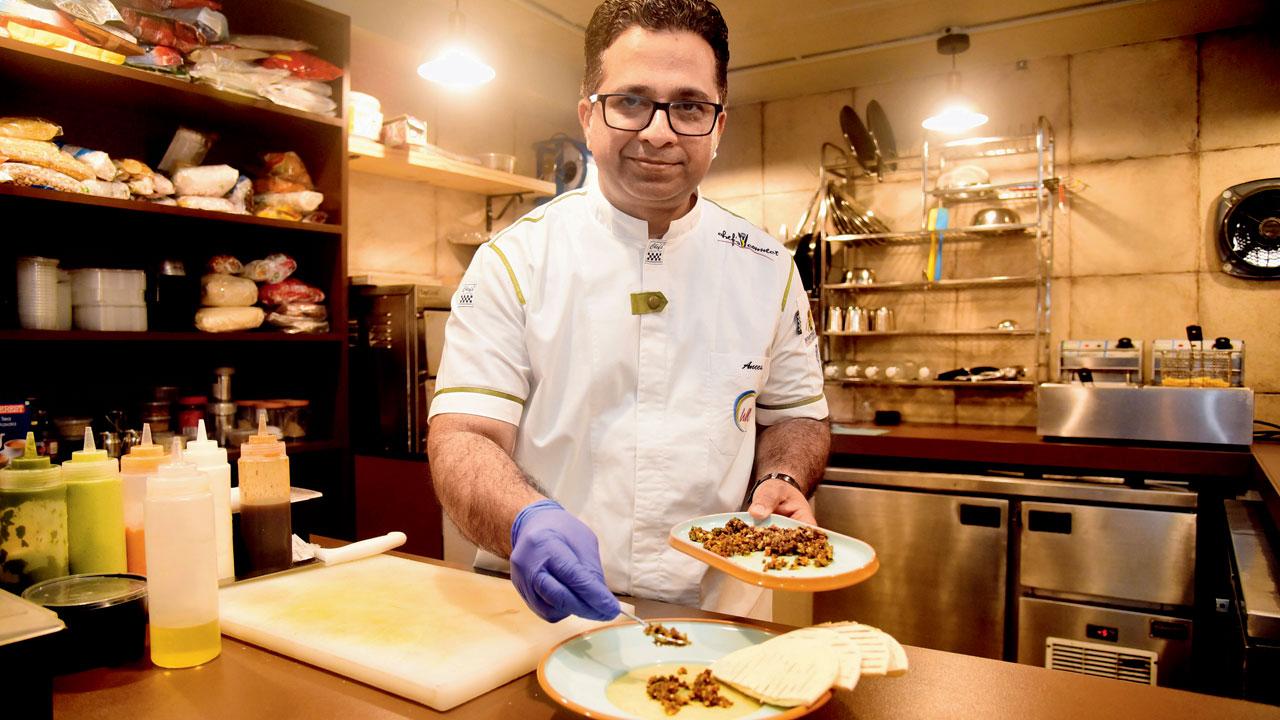 Bambai Cafe by chef Anees Khan takes a new look at Bombay foods. From thecha hummus to papdi chaat, to Bhandup chicken pav,  The dishes are served against a mural of city scenes. Pic/Shadab Khan
Next door, The Conservatory has added an attraction with a glasshouse-themed European and South-East Asian café, keeping up with the times that focus on the "vibe". The road curves to Novotel, where Sampan offers classic Chinese fare under chef de cuisine, Pempa Tsering. His star dishes cha chu prawns—tempura-fried salt pepper garnished prawns with ginger and fresh coriander—chicken dry, stuffed eggplant and egg pocket are still favourites.
Settled past Ramee Guestline, Chin Chin Chu buzzes through the week with a casual Asian format. Its owner, Prashant Chaudhary, began his restaurateur journey in Juhu about 18 years ago. Today, his outposts are spread across the suburb and include Italian cuisine hit Mangii Ferra, along with rooftop bar Tru Tramm Trunk on VM Road that leads to Mithibai College, and Fable, near Arogyanidhi Hospital, where we meet.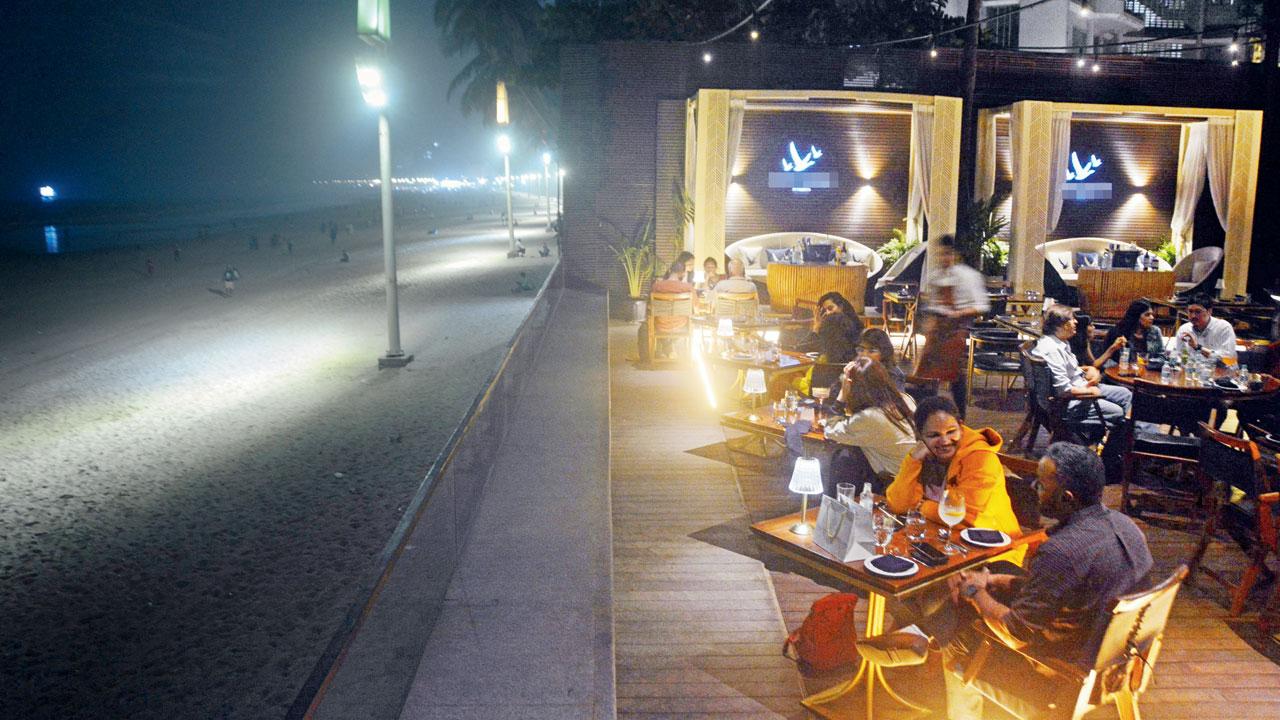 Estella enjoys an uninterrupted view of Juhu Beach. PIC/SATEJ SHINDE
Over coffee and egg decker, he takes us down memory lane to when he was the first restaurateur in the exclusive locality. "After a great response, Mangii Cafés opened across the city as in Khar and Powai. For a short while, I changed the concept to +91 [Indian Cuisine], one of my finest but it flopped. We went back to Mangii; the crowd was happy to get the pizzas back. I don't mind experimenting, and sometimes you have to bite the cookie. I love being in Juhu; there are limited opportunities and it allows us to be exclusive."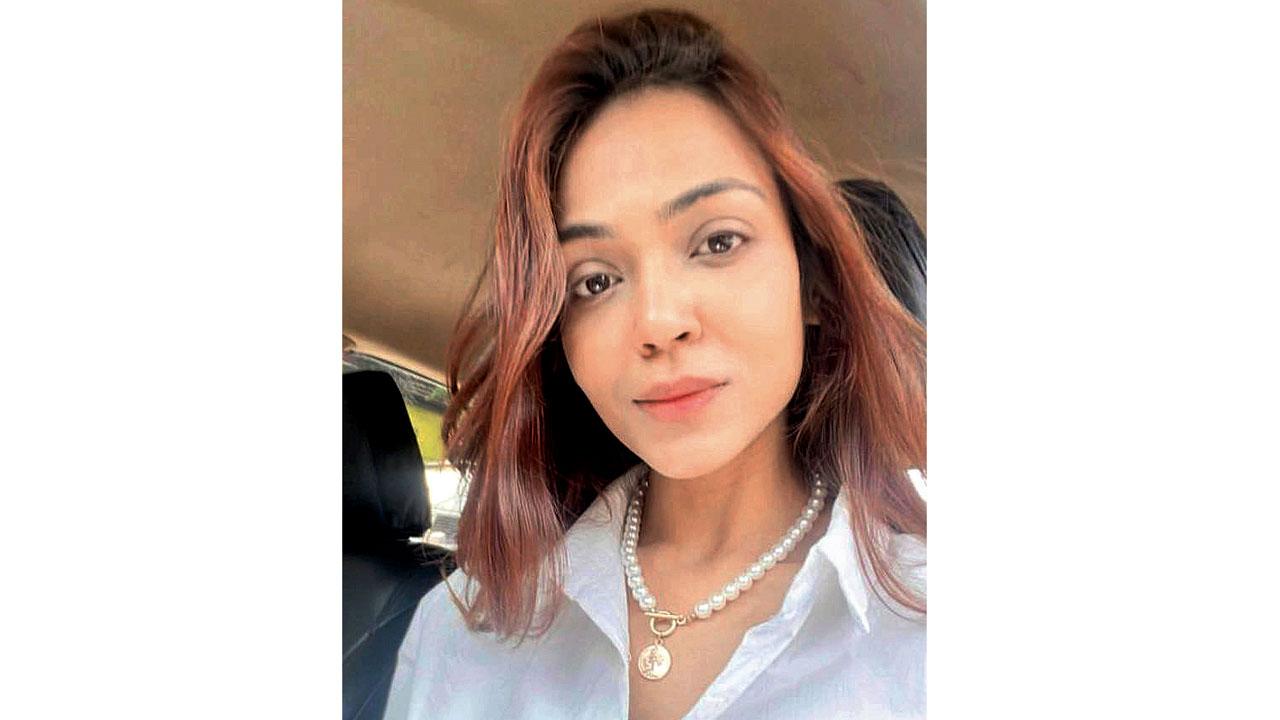 Syesha Kapoor
In the same line as Fable, next to Natural's Ice cream, is the long-standing Facing East, which serves value-for-money Chinese food. When Chin Chin Chu opened seven years ago, it paved the way for cool, casual Asian dining and influenced similar formats in the vicinity. "I believe in comfort food, at a good price point," says Chaudhary. "I want my guests to come for lunch or an evening cocktail, twice a week. Thus, we have a larger menu. That is the format I have stuck to and it has done well. These formats are consistent throughout the year, the disparity between Monday and Saturday is not much, unlike a bar."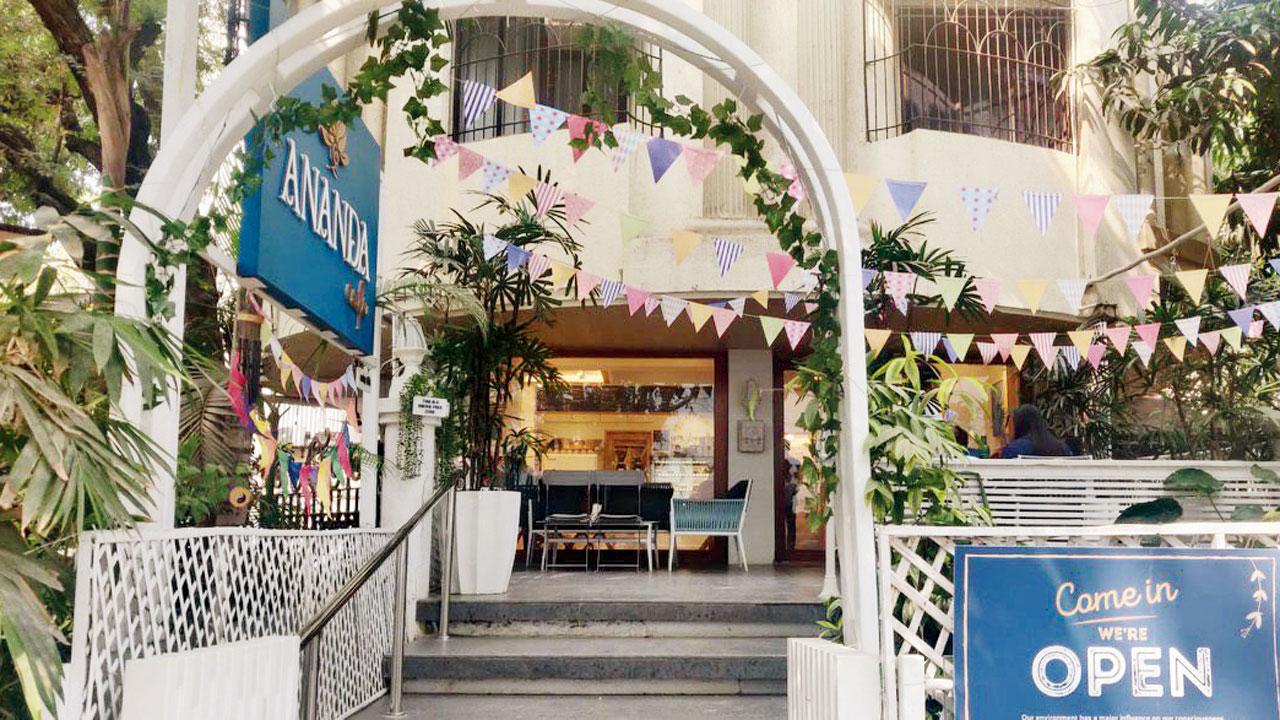 Nestled in Juhu beach lane after Tulip Star, Ananda Cafe opened four months ago and serves a clean menu of wraps, sandwiches, vegan options, bakes and healthy juices
Today, it is all about attractive, Instagrammable decor and plating. "[It] Doesn't matter whether the food tastes good," Chaudhary submits. His wish for Juhu? "Restaurants serving better food, based on solid menus that cater to taste first. How many times will you go back to take great pics?" He gives the example of the most popular chaatwala in the area, Jackie. "His chaat does not come cheap, the portions are as good as eating a mini burger. His hygiene standards are high and he is catering to the right crowd."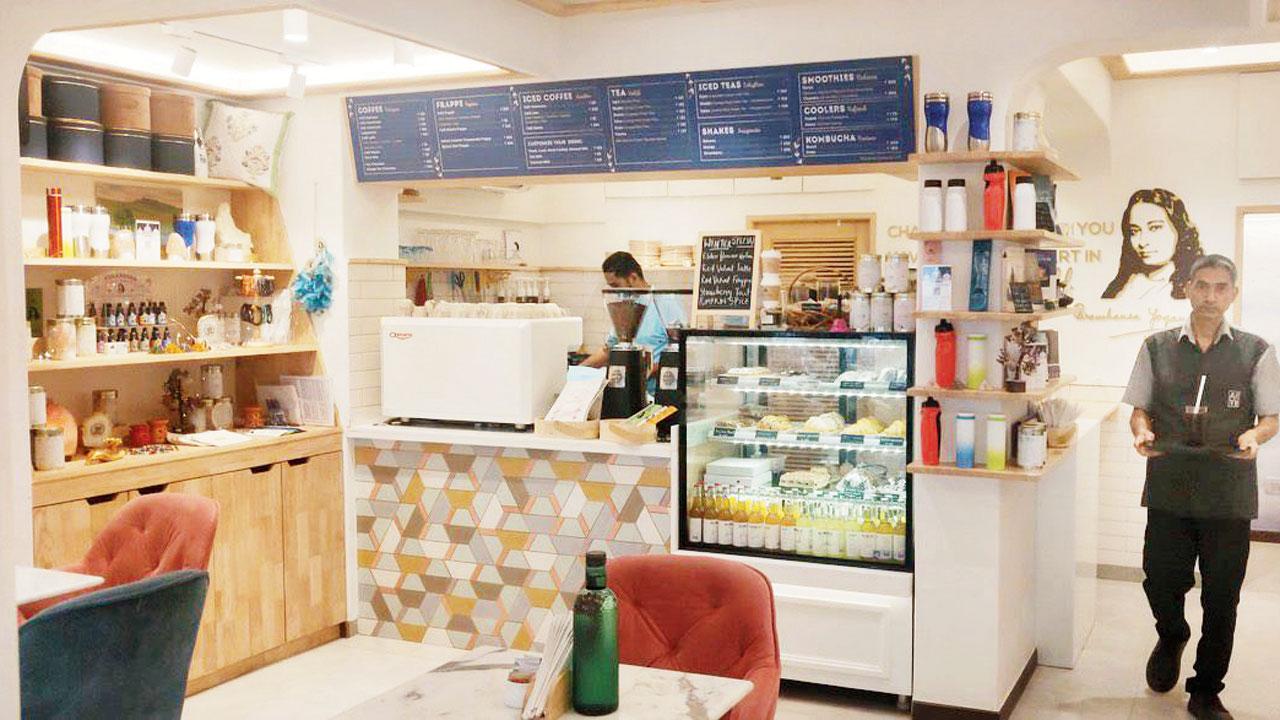 Not without our fast food
Juhu has its priorities straight: For chaat, they go to Bholenath Bhelwala and Chaat, on the corner of fifth and sixth road; or to Jackie Bhel on Gulmohar Road. For Chindian, it is Sagar Chinese on 10th Road; for frankies, it's Kwality's on VM Road, OnToes for chilli-cheese dynamite and fried bhindi; it follows the aroma of butter and fried onions for pav bhaji to Amar Juice Centre and Nasir Burji Pav near Cooper Hospital.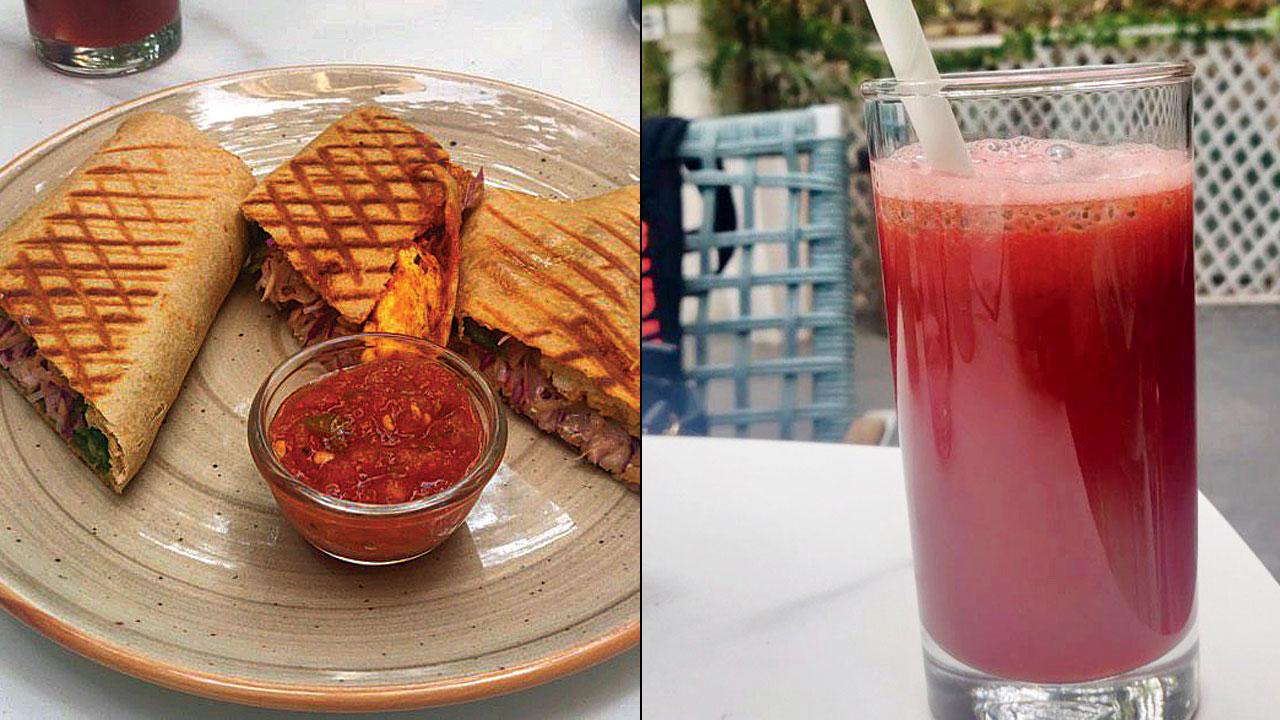 Paneer wrap and Watermelon basil juice
For South Indian fare, Juhu queues up for over an hour at Dakshinayan, outside Ananda Hotel. Founded in 1995, Amar Juice Centre has been dishing out mouth-watering pav bhaji and other fast foods. Cars line up, turn their bonnets into tables, and dig into the buttery fare.