The staff knows you by your name; they also know if you are an introvert craving for alone time or social and chatty. And whether you have two left feet. At the Club Med Albion, Mauritius, it felt like coming home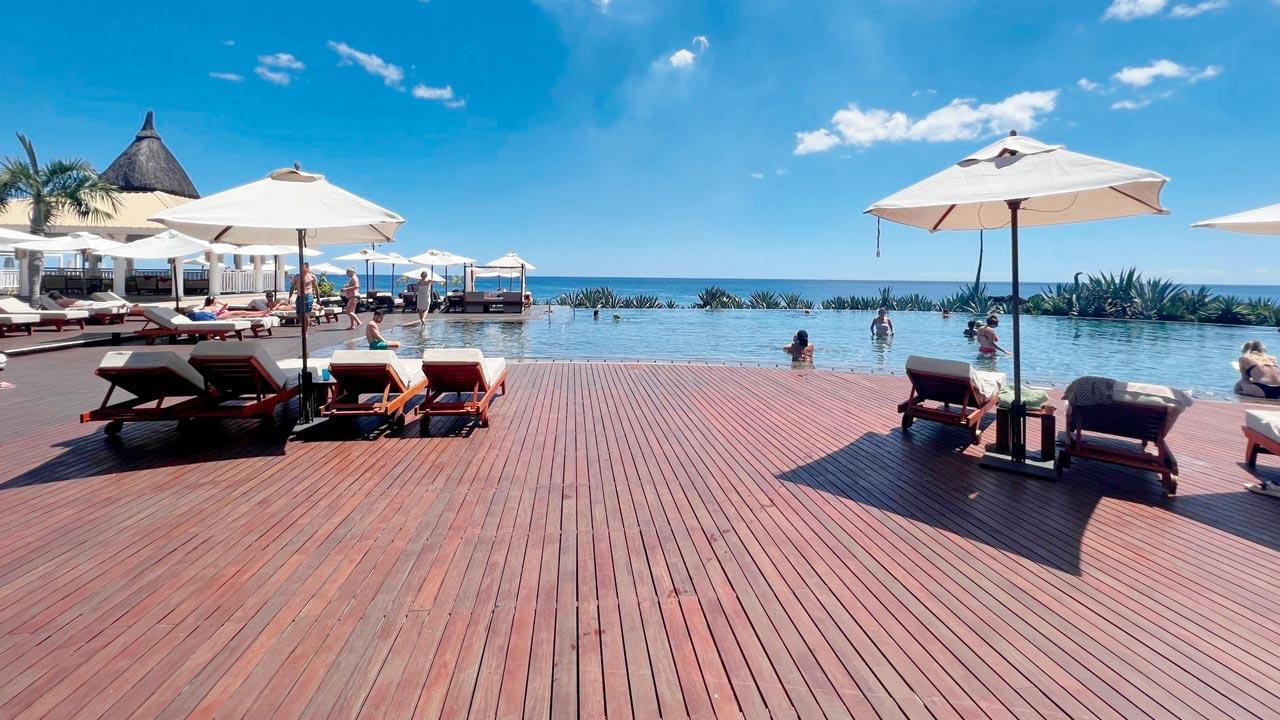 Club Med Albion, Mauritius
Relaxing
Tour & Taste
Adventure
Educational
Ancient & Historical
It feels safe being here. Everybody seems genuinely happy to see you. They are welcoming; warm smiles and "bonjour" are aplenty. Each time you return to your room, the turndown service ensures there is a new treat on your pillow, and that the water bottles are topped up. At the bar, drinks are handed out without asking you to leave your credit card for the tab, and at the buffet, wine is served with lunch and dinner—no questions asked. If you are lounging by the pool, drinks are brought to you, once again without figuring out which room it needs to be charged to. Because, while on vacation, clearing bills should be the last thing on your mind.
ADVERTISEMENT
That's the Club Med experience for you: A village, a community, a home away from home. The resort chain, which was originally known as Club Méditerranée SA, is a French travel and tourism operator headquartered in Paris, specialising in all-inclusive holidays since 1950. It was founded by Belgian entrepreneur Gérard Blitz, who opened a low-priced summer colony of tents on the Spanish island of Majorca. The idea was simple—tents on the beach, communal washing and cleaning, and family-style meals. Blitz wanted to fashion it on an Olympic village, where people from all over the world could come together under the stars and sing songs of love, especially because everyone was just coming out of the shadows of the Second World War. A utopia of sorts. The guests—many singles and young couples—bought into the philosophy: "The aim in life is to be happy. The place to be happy is here. And the time to be happy is now."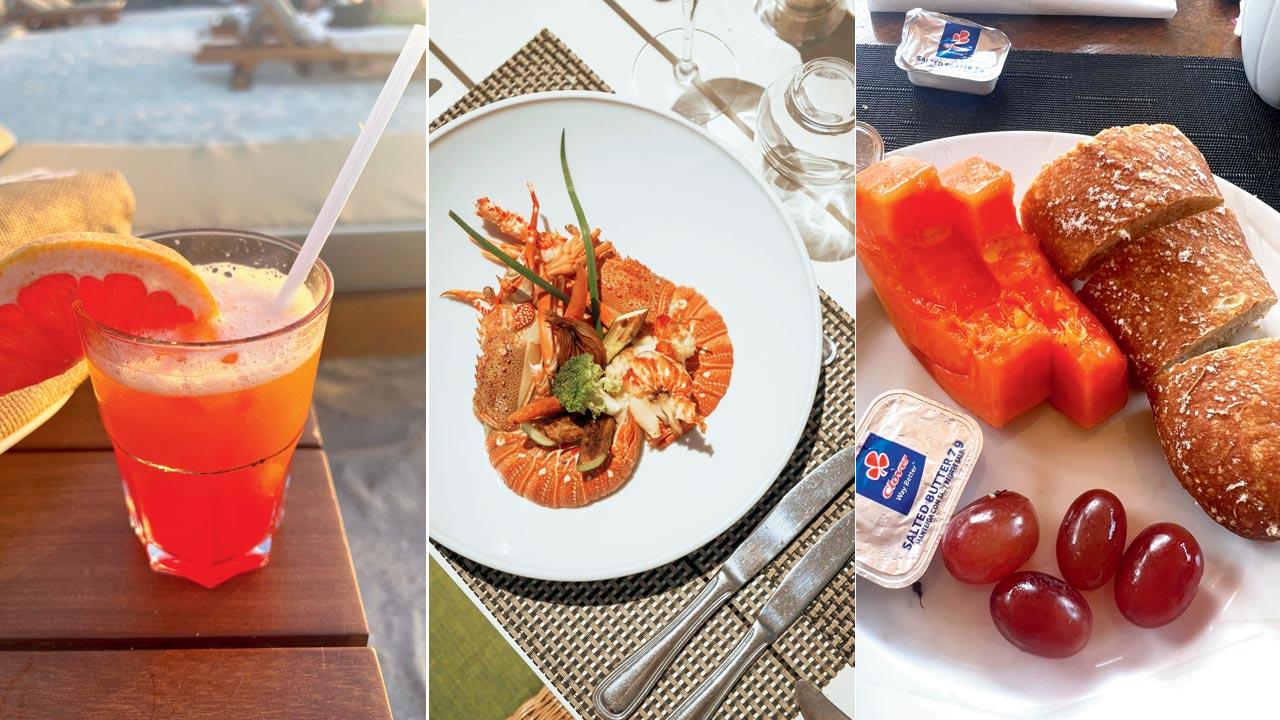 Each day brings with it a Cocktail of the Day, made from Mauritian rum; The buffets are replete with sea food and French patisserie
Today, they have expanded all over the world, and the tents have given way to villas, and singles have been replaced with families and the retired, but the core experience is still intact.
Mid-day was invited to one of its two resorts in Mauritius, an island in the Indian Ocean, La Plantation d'Albion, to celebrate 50 years of Club Med in Mauritius, and to mark the relaunch of the property. The new tagline of the brand is "That's L'Esprit Libre", which means "that's free spirit". After a few days here, you do start feeling free. After all, you are in the middle of nowhere, on an island, far away from work, just drinking your rum cocktail (made from the finest Mauritian rum), and soaking in the sun. If freedom existed, we think, this is what it would feel like.
This place is idyllic, and if you don't want to spend your days catching up on the sun and reading, like us, there is much more to do. The inclusive cost—which includes all food and beverage—encourages you to take a yoga class, go snorkelling, play golf, and do a workout in the pool. We went for a boat ride to Port Louis and saw dolphins circle our boat—oh the beauties!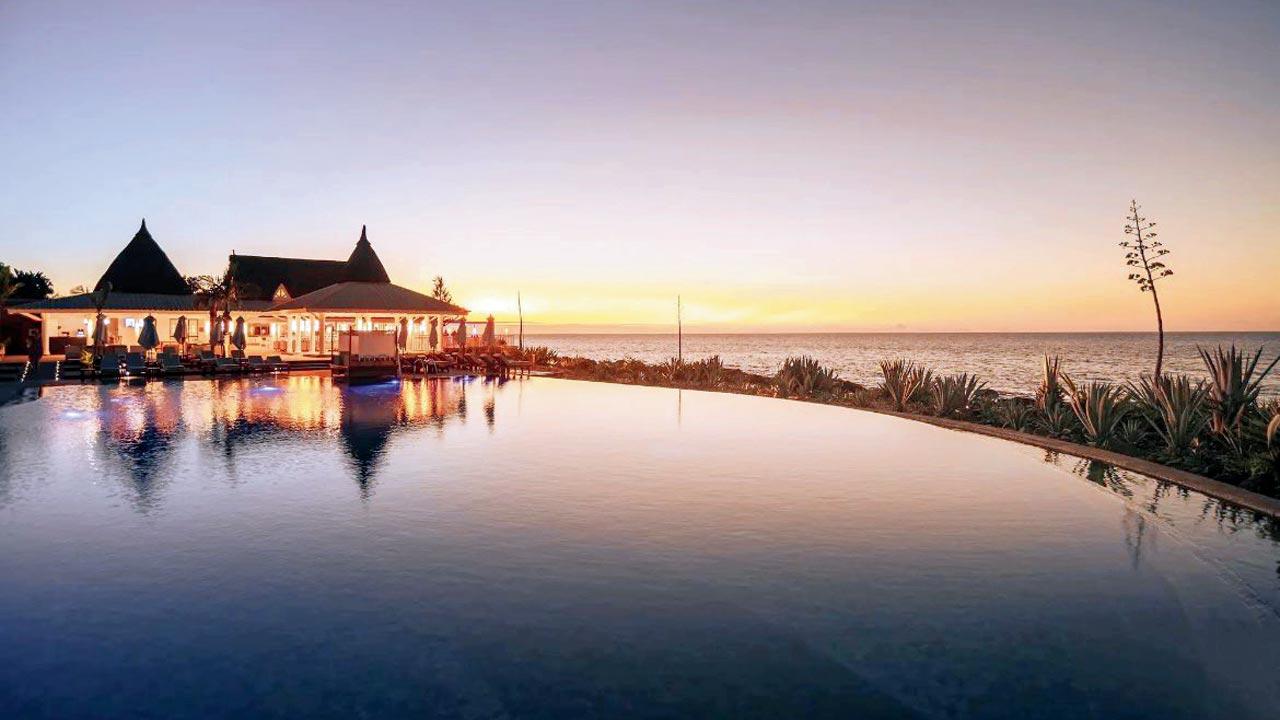 The infinity pool at the resort was our favourite place to relax with a book, a drink and plenty of sun. It's also the best place to catch the sunset
In the night, the resort truly comes to life. We were given a dress code for the three evenings that we stayed here; at first, we assumed it was because we were attending a slew of events, but we soon realised that this was meant for every guest at the resort. As the sun sets, the party begins.
White night was special—everyone was dressed in outfits that were the colour of the clouds in the sky. The French band sang covers of old retro hits—think Michael Jackson's thriller—eventually slowing down with mellow grooves. The staff, made up of young, good-looking people we saw all day just hanging around making conversation (they are called GOs: gentle organisers), were now standing next to us, asking us to follow their steps. And we did. We danced. We spun around. We felt good. At some point, the staff, including a shirtless Moroccan GO, started dancing on a rooftop. 
We took it as our cue to leave.
The next day, the enraptured audience from last night was doing yoga on the lawn, while the GO, now dressed in a casual yet spiffy uniform, was next to the pool setting up for the relaunch party. We didn't even raise an eyebrow. We were free. There was a new book today, a new cocktail and a plate of French patisserie. Life was good. 
The sun felt good on our skin, especially since it is winter in Mauritius, and the weather, a pleasant 25 degrees Celsius. We were so at peace that we decided to leave behind all our problems back there, in the middle of the ocean.
On our ride back to the airport, as we basked in the lull of the last few days, our driver, an Indian fluent in French—the immigrant Indo-Mauritius people constitute a majority of the population, which is approximately 70 per cent—who was surprised that we could speak un peu de Français (a little bit of French), said, "Indians don't usually come to Mauritius. Actors do, to shoot. Amitabh is big here!" We got curious. Why would anyone not want to come here—what's not to love about being in the middle of an endless ocean that you can see on all sides in this flat, no-high-rise nation? "Not much to do here, except tourism. The young are leaving to see the world, and the old are just getting by," the driver, who in his 60 years has never left the island, tells us. Luckily for some, utopia can still be found in dreams and luxurious resorts.  
Getting there
Air Mauritius operates five weekly direct flights from Mumbai to Mauritius Monies: The all inclusive cost (which includes food, drink and activities), at the resort start at $250
Want to hear from you
We are looking to visit and write about interesting places of stay and travel, near and far. If you wish to host us for a fair, engaging experience review, write to us at smdmail@mid-day.com
"Exciting news! Mid-day is now on WhatsApp Channels

Subscribe today by clicking the link and stay updated with the latest news!"
Click here!