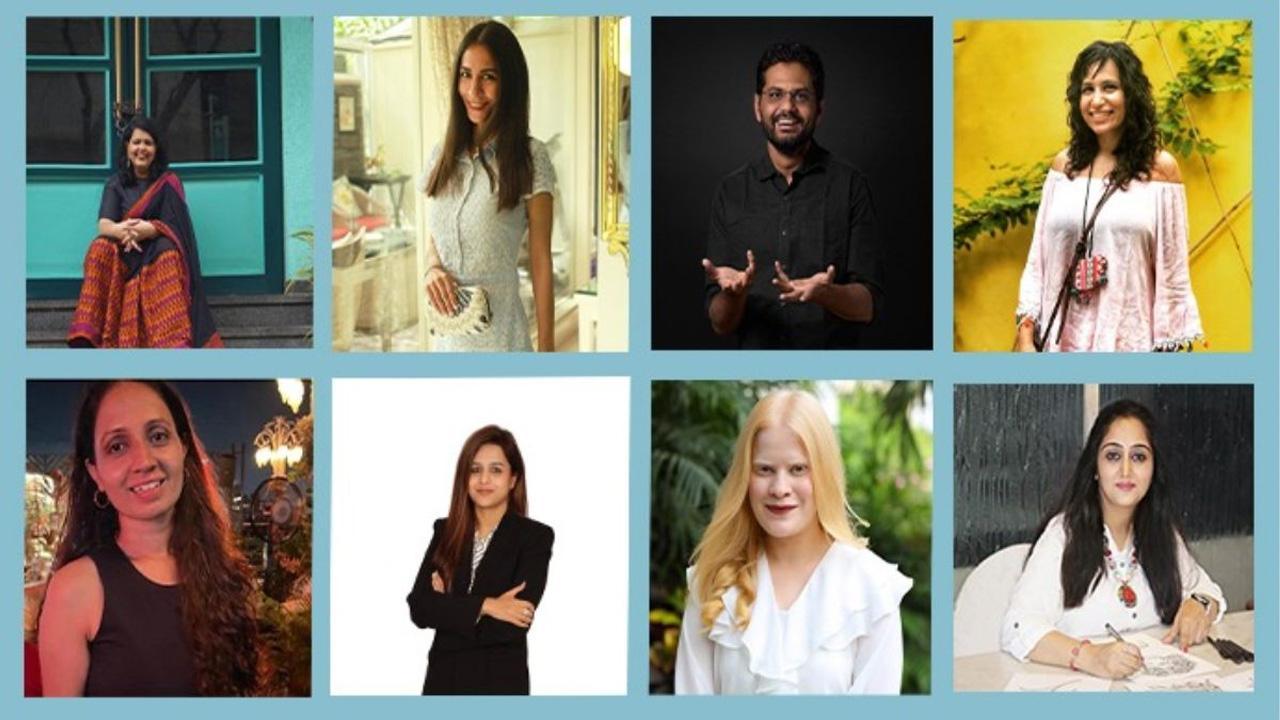 Divya Shori, Founder, SCRAM
Divya is the Founder & Partner of 'Supply Chain Risk Assessment & Mitigation' (SCRAM), a software system that helps minimise risks associated with Inventory Management in any Supply Chain and recommends mitigation actions. She has donned many hats in her 16 years of career. Divya swears by her ability to learn, unlearn and relearn all the time. She believes in staying updated and upgraded due to the ever-evolving market. She brings the best strategies to the table & contributes to clients & society through her varied initiatives. Her approach has been to deliver value wherever planted. She has built a strong self - mentally & physically, which invariably translates into creativity at work with the zeal to overcome the challenges that an entrepreneur's journey entails.
ADVERTISEMENT
Tarini Nirula, Founder, Tarini Nirula Accessories & YogaTara
Tarini Nirula is the Founder of Tarini Nirula Accessories & YogaTara.
Her career as an entrepreneur is driven by a strong purpose to showcase Indian craftsmanship. A graduate of Fashion & Lifestyle Accessories from NIFT, Tarini has successfully been retailing her label of luxury handcrafted accessories globally for over ten years. A certified Yoga teacher, Tarini is also a passionate wellness advocate with her own podcast. Her inspiration stems from creating timeless one-of-a-kind accessories that inspire self-expression. She has collaborated with world-renowned fashion designers (Such as Manish Arora for Paris Fashion Week) & celebrities(including Deepika Padukone for Bollywood film'83'). Tarini also dedicates her time to another calling-teaching Yoga. By sharing the light of Yoga, she empowers & inspires her students to lead a holistic lifestyle. Through a unique blend of Design and Yoga, Tarini's aim is to spread joy & well-being for an enriching life.
Kapil Sharma, Founder, Litmus Branding
Kapil Vaishnani is the founder of Litmus, a 21-year-old designing, branding & digital marketing agency. Kapil has an educational background in Fine arts and has a passion for driving unique and creative branding solutions for his clients. His vision is to make Litmus a global branding company most admired for creativity and effectiveness.
Radhika Dang Gambhir, Founder, Wildflower Naturals
Radhika Dang Gambhir is an advocate for sustainable living and clean beauty. She first learnt about the benefits of Ayurveda in 2014 while working on a show for a London-based TV network. This experience inspired her to launch her own company, Wildflower Naturals, and become a certified Natural Skincare Formulator. The brand caters to individuals' unique self-care needs by offering natural and cruelty-free products. In addition to hosting live sessions and workshops, Radhika has been featured in numerous publications, journals, and channels. This year, she also won Mrs Shining Star on The Women of Substance Mrs India Worldwide in the UAE. Her vision is to create a world where all bodies are loved and to be an ambassador for the Green beauty revolution in India.
Bhumisha, Founder, Juzjute
Juzjute is a multi-category online artisan ethnic store that sells 
Home decor. The love for handicrafts, apparel and the idea of supporting our own Indian art, artisans and craftsman is what lead to the creation of Juzjute. The creator Bhuumisha Soni, who is an economic enthusiast herself, aspires to cater to the global demand for handcrafted products and to advocate the impact of economically friendly living. She also feels that not many are aware of the different types of art and craft in and around India, and wishes to be the voice of over 100 artisans who are contributing to the Juzjute collection., while providing affordable eco-living even in the urban world. By choosing Juzjute, you are getting fine quality products which are directly from our artisans to you.
Priyanka Goenka, Founder, Hungrybums & Nutriwok
Priyanka Goenka is a specialised nutritionist. Her expertise lies in pregnancy, postpartum and child nutrition. She is also a certified pregnancy fitness educator. Priyanka uses her knowledge and experience to run her brands Hungrybums and Nutriwok. She is passionate about helping women find the best nutrition options for the holistic development of their babies.
Shefali Jhalani, Founder, Sharisa India
Everyone is cognizant of the captivating results of combining nature and skincare, but what about combining both nature and skincare with makeup? This roller coaster concept was coined by Shefali Jhalani, the founder of Sharisa India, a brand that offers nature-infused cosmetics that are gentle on the skin. She has always taken 'ways not taken' at every stage of her life, just like her one-of-a-kind idea. From her schooling in Jaipur to her postgraduate studies in marketing at Brunel University in London, to establishing an enthralling makeup brand and finally being named the inspiring entrepreneur of the year, she has risen to the top with her unique ideas and bold decisions. Shefali is also listed in the Limca Book of World Records for her impressive skating abilities.
Purvi H. Shah, Founder, Hummingbird Designs 
Purvi H. Shah launched her Mumbai-based brand- Hummingbird Designs, in May 2022, which is all about following her passion and dreams. The brand specialises in Hand painted bags for women merging Art with Fashion. Purvi wanted to not just confine art to the walls. "It's all about finding time to do what your heart desires no matter how busy you are in your life. Only then will you experience soulful happiness. Art for me is Therapy!" quoted Purvi H Shah. This year she has started with Home Decor- Exclusive Hand Painted table runners for all tables. Creating products with paints and embroidery that are one of a kind and absolutely different from the ones existing in the market.
Next on the list is exclusively hand-painted fabric wall pieces along with a little mirror work and embroidery to beautify the walls! 
You can find Purvi's passion project, Hummingbird Designs, on Instagram as _hummingbird_designs!