Ckay, who shot to fame for his viral song Love Nwantiti, recently visited India for a music festival and has expressed his admiration for Nora Fatehi's talent and artistry. In a recent interaction, he revealed his eagerness to work with Nora and create a musical masterpiece that would resonate with audiences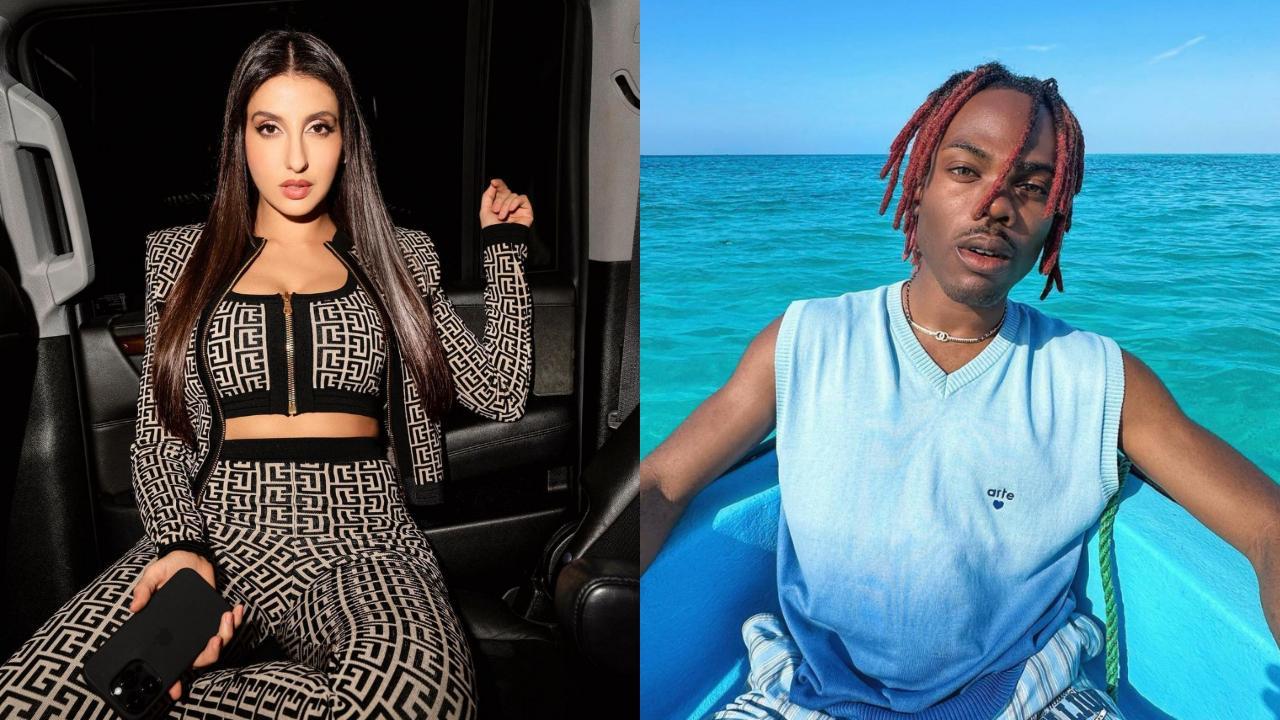 Pic/ L- Nora Fatehi's Instagram; R- Ckay's Instagram
Ckay, the highly acclaimed Nigerian singer-songwriter, has expressed his strong desire to collaborate with Nora Fatehi, the globally renowned sensation known for her exceptional dance skills and captivating performances.
Ckay, who shot to fame for his viral song Love Nwantiti, recently visited India for a music festival and has expressed his admiration for Nora Fatehi's talent and artistry. In a recent interaction, he revealed his eagerness to work with Nora and create a musical masterpiece that would resonate with audiences. 
ADVERTISEMENT
With Ckay's incredible talent as a singer-songwriter and Nora Fatehi's unmatched ability to captivate audiences with her dance moves, this collaboration will definitely excite the fans.
On the work front, Nora had the first leg of 'The Entertainers' tour in Atlanta with a packed house. Headlined by her co-stars Akshay Kumar, Mouni Roy, Disha Patani, Sonam Bajwa, Aparshakti Khurana, Stebin Ben, and Jleen Royal, the tour will have star-studded performances by these artists in different parts of North America. 
Also read: Watch: Akshay Kumar performs mid-air stunts during his performance in Atlanta for The Entertainers tour
Meanwhile, Bollywood actor and producer, Jackky Bhagnani recently hosted a party for the international singer at his residence in Mumbai. It was an intimate bash with many star names attending and the Nigerian singer seems to have a great time at the bash as he took to his own social media to thank the actor producer for hosting him. 
Taking to his social media, CKay shared a sweet group picture with the people at the party and wrote - 
"Great night with great people. 
Thanks for your hospitality
@Jackkybhagnani💜✨"
Jackky replied to the same on his own social media as he wrote - 
"It was an honour to have you brother, let's create some iconic music together"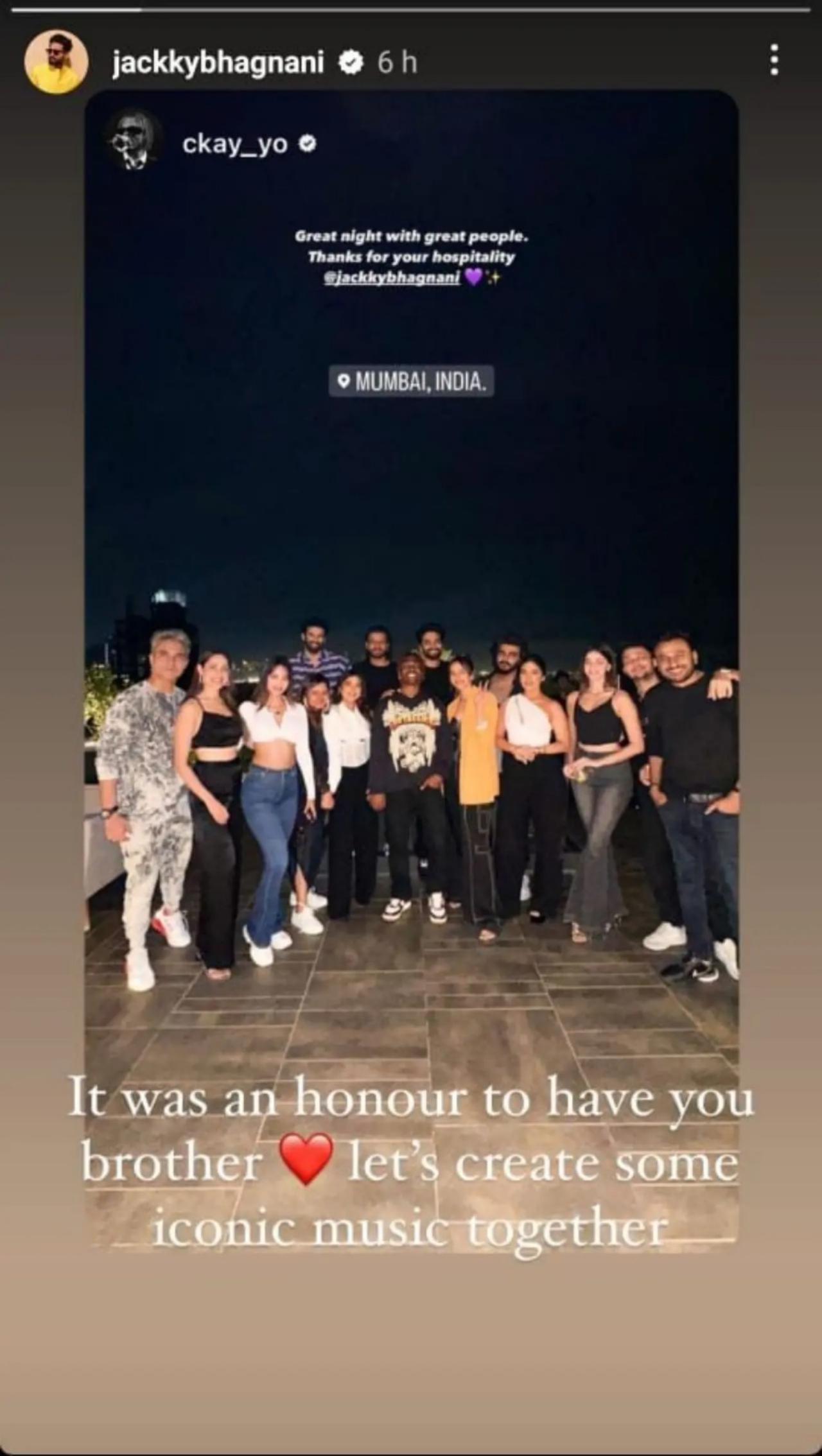 We are super intrigued to know if Jackky is set to collab with the international rapper under his music label Jjust Music or if they are working on a song together for a film of Pooja Entertainment. It would be great international meets Bollywood collaboration and we are hoping hard for it.