Rakul has been part of movies like 'Runway 34' with actors like Amitabh Bachchan and Ajay Devgn, 'Sarrainodu' with Allu Arjun, 'NGK' with Suriya, 'Marjaavan', 'Kick 2' with Ravi Teja, 'Cuttputlli' with Akshay Kumar amongst others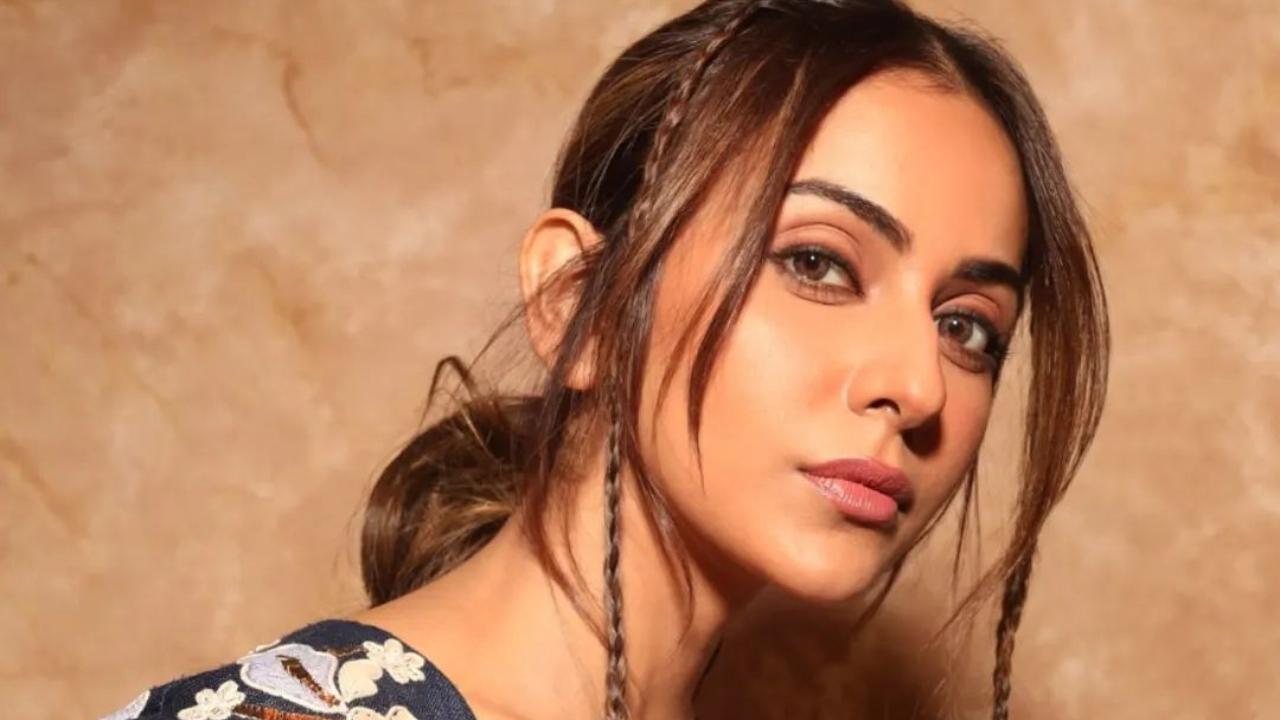 Rakul Preet Singh. Pic/Instagram
Rakul Preet is one of the most diverse actors who has worked in several industries and with several mega superstars on different films, through her career. No contemporary of hers has the kind of portfolio that she has, with a myriad of movies like 'Runway 34' with actors like Amitabh Bachchan and Ajay Devgn, 'Sarrainodu' with Allu Arjun, 'NGK' with Suriya, 'Marjaavan', 'Kick 2' with Ravi Teja, 'Cuttputlli' with Akshay Kumar amongst others. 
As much as exciting these projects appear because of the star cast, they can certainly make a young actor feel pressured. But somehow, Rakul Preet has a different take on the same. In a recent conclave that she attended, while talking about her experience working with big stars, she says "There is no pressure in working with these prolific performers from the industry. I feel that we often take this for granted, that if there is any work, there should be pressure. When there is a lot of passion, when you worked so hard to do this specifically, you stood in lines for auditions, met several people".
ADVERTISEMENT
Also Read: Rakul Preet Singh expresses gratitude for the love she received in Chennai
She further continued, "Today, when I am in that moment and if I come under pressure, then either I don't deserve to be there or there is something wrong. Because when you have that moment you make the most of it.
Meanwhile, on the work front, the actress has enjoyed a very successful 2022 with back to back five releases of films like 'Thank God', 'Chhatriwali', 'Runway', 'Doctor G', 'Cuttputli'.
Also Read: BTS Stars! Rakul Preet Singh's top 5 looks decoded