Rhea Kapoor's social media accounts are showered with birthday wishes on the occasion of her birthday (March 5). Sonam Kapoor, Rhea's actress-sister, took to Instagram to share a series of childhood images with her on her 36th birthday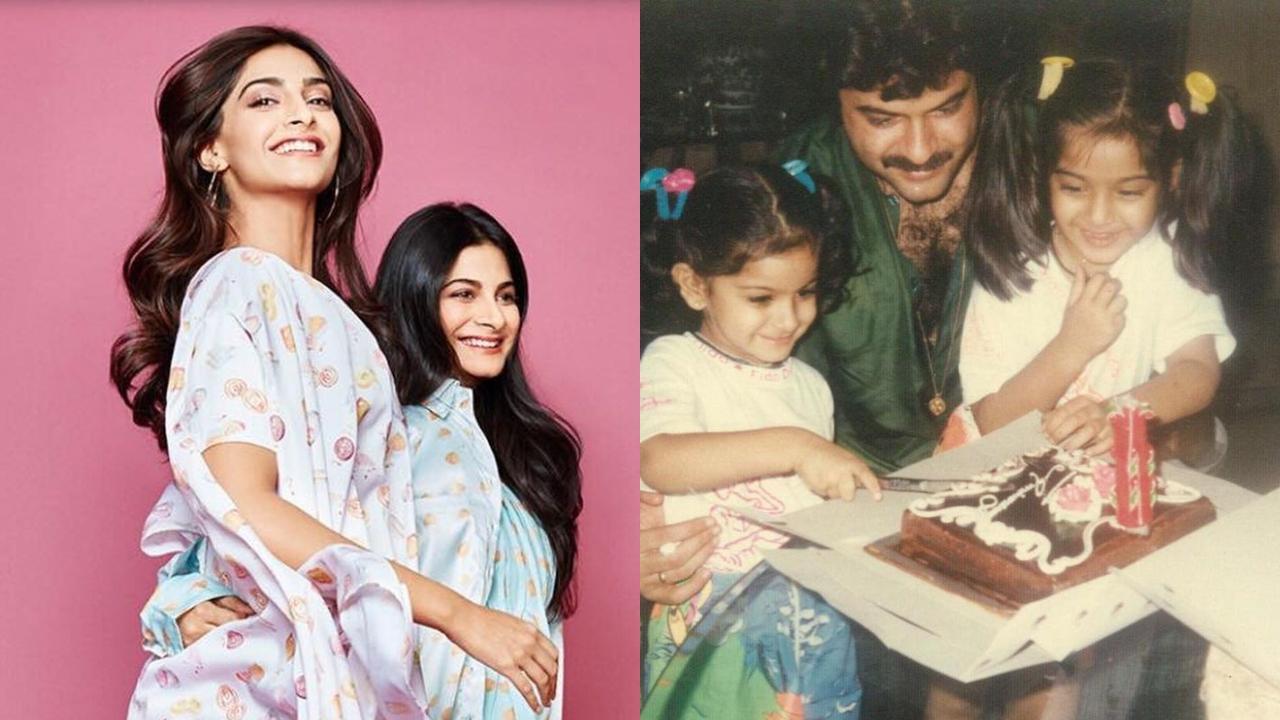 Sonam Kapoor's Instagram
On the occasion of producer-stylist Rhea Kapoor's birthday (March 5), her social media accounts are overwhelmed with birthday greetings. When Rhea celebrated her 36th birthday, her actress-sister Sonam Kapoor took to Instagram to share a collection of childhood photos with her.
Sonam took to Instagram on Sunday to share a collection of photos with Rhea ranging from their childhood to Sonam's pregnancy. Sonam captioned the photo, "Happy Happy birthday to my favourite person in the world. My best friend my soulmate. Partners in everything and the best sister duo in the world. Love you, my beautiful intelligent sister. I miss being your roommate and living in the same house as you. And I can't wait for you to come home! @rheakapoor#sistersbeforemisters #friesoverguys #rheson #happybirthdaysister"
ADVERTISEMENT
 

 

View this post on Instagram

 
The very first photograph is from one of Rhea's childhood birthday parties. Sonam may be seen eagerly watching her as she cuts the cake. Anil is holding his two daughters with both hands. The second photograph shows Sonam and Rhea having fun with their father, Anil. They're all dressed in white and matching. Sonam followed up with photos from her fashion photoshoot with Rhea, her vacation diary, and a casual outing with buddies. The album concludes with two frames, one from Sonam Kapoor and Anand Ahuja's wedding day, in which Rhea is seen adjusting her sister's dupatta, and another in which Rhea accompanied a pregnant Sonam in London.
Also Read: Rhea Kapoor hints 'Veere Di Wedding 2' with a cryptic post
Anil Kapoor posted beautiful images in response to Rhea's birthday wishes. The loving papa is holding his baby daughter in the first frame. In the second image, Rhea Kapoor is accompanied by Kareena Kapoor Khan, Kriti Sanon, and Tabu. Anil wrote in the caption, it's your time to fly...
On Anil Kapoor and Sonam Kapoor's post for Rhea, celebrities like Anupam Kher, Bhumi Pednekar, Neetu Kapoor, Zoya Akhtar, and Maheep Kapoor wished her a very happy birthday.