BTS 10th anniversary: Kim Namjoon aka RM and Jeon Jungkook will be hosting special events for their fans, the BTS ARMY. These events will be streamed live as well. Here's where you can watch them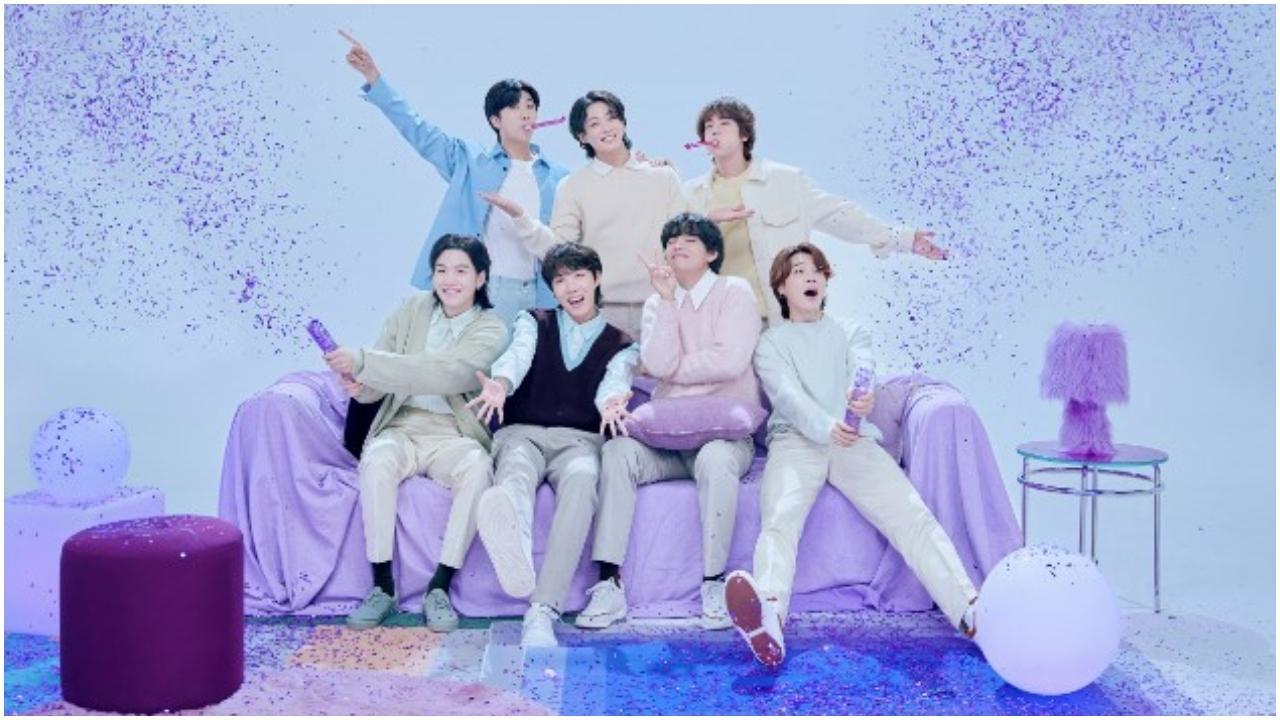 BTS members Jin, Jimin, RM, Suga, V, J-hope and Jungkook in the new photo released to celebrate their 10th anniversary
RM will communicate with fans at ARMY lounge
Fireworks with Jungkook`s narration will be held
Both events will be live-streamed
June 13, 2023 is a big day for BTS fans, as the globally popular group completes 10 years of their debut. Special events have been planned around the 10th debut anniversary of BTS. There are on-ground events planned by their agency, BigHit Music, and international ARMYs can watch some of them online, too. 
On Thursday, BigHit Music announced that leader RM will be hosting a special event and interacting with fans on site in Yeouido, as part of BTS Festa 2023. Younger member Jungkook will also be narrating a firework show for the fans. Both events will be live-streamed on Weverse.
ADVERTISEMENT
The notice from BigHit read, "Be part of the special event where RM, the leader of BTS, will communicate with fans onsite at the ARMY Lounge. The event will also be live-streamed through BTS Live Screen at different areas of the Yeouido event venue beside the ARMY Lounge."
The notice also said that the BTS 10th Anniversary Fireworks Show will be held from 8:30 PM to 9:00 PM. "To celebrate the 10th anniversary of BTS, a beautiful firework show will take place along with BTS's music and Jung Kook's narration. Gazing at the fireworks that decorate the night sky in Yeouido, look back on your ten years with BTS and look forward to the day you meet them again," it said.
The location, Yeouido, was chosen for a special reason. BTS held their very first fan sign event there. The group originally debuted on June 13, 2013, and two weeks later, on June 28, they had their first fan meeting at the IFC Mall in Yeouido. No matter how successful they become, they never forget their roots.
The agency also released a special Project Photo featuring all seven members of the band.
[#2023BTSFESTA]

🎁608
BTS '아포방포10' Project Photo 💜
(https://t.co/g2XsEdtNOy)#BTS10thAnniversary#아포방포10Project #단체ì'¬ì§"ë'˜ê°€ì‹ 다 #뭐니뭐니해도7ë°©íƒ"ìµœê³ #ì €ë…ðŸ–ðŸ»ðŸ–ðŸ» #육공팔_10🌛 pic.twitter.com/cSytwyVqsF

— BTS_official (@bts_bighit) June 8, 2023
BTS's 10th anniversary will be celebrated with an outdoor festival at Yeouido Hangang Park on June 17. "BTS 10th Anniversary FESTA @Yeouido,' an outdoor festival where ARMY and the public can enjoy, will be held at Yeouido Hangang Park to celebrate the 10th anniversary of BTS. We are doing our best to provide a safe experience for everyone by following the safety management guidelines. We ask for your continued interest and support," a notice on Weverse read.