Anushka got into an exclusive chat with mid-day.com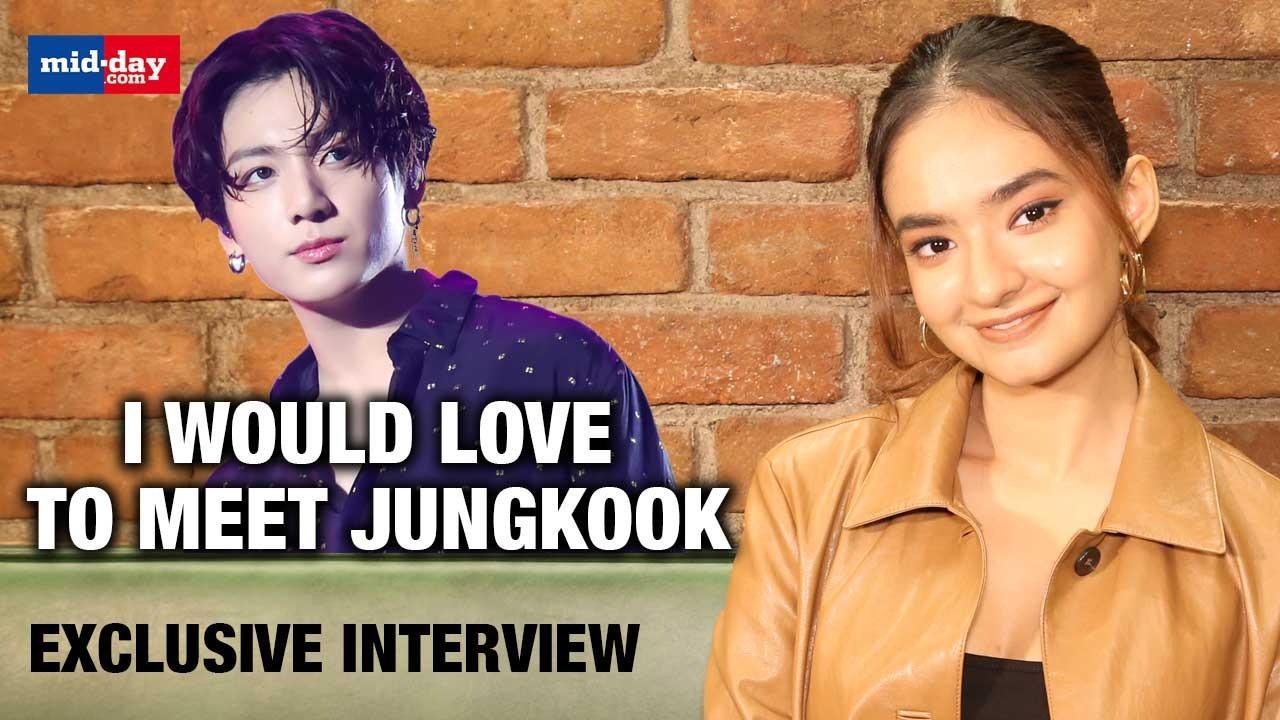 Anushka Sen
Actress and influencer Anushka Sen who has been shooting for her debut Korean film 'Asia' caught up for a chat with mid-day.com. Watch her open up about the influence of K-dramas and K-pop in her life, starting out with TV shows, future plans and more!
Also Read: Watch video! Anushka Sen opens up on her Korean debut 'Asia' where she plays an assassin
Speaking about her favourite Korean stars she said, "I'm currently crushing on Jungkook after the FIFA performance, I've always loved him he's a cutie pie. They have that duality where they can be cute but also have swag. Jungkook, V and the entire BTS gang are amazing."
Watch video to know more! Did you like Jin`s speech at MAMA 2022?