Mid Day Online caught up with the actress for an exclusive interview, wherein she revealed the relation between her mood and the colour of her outfit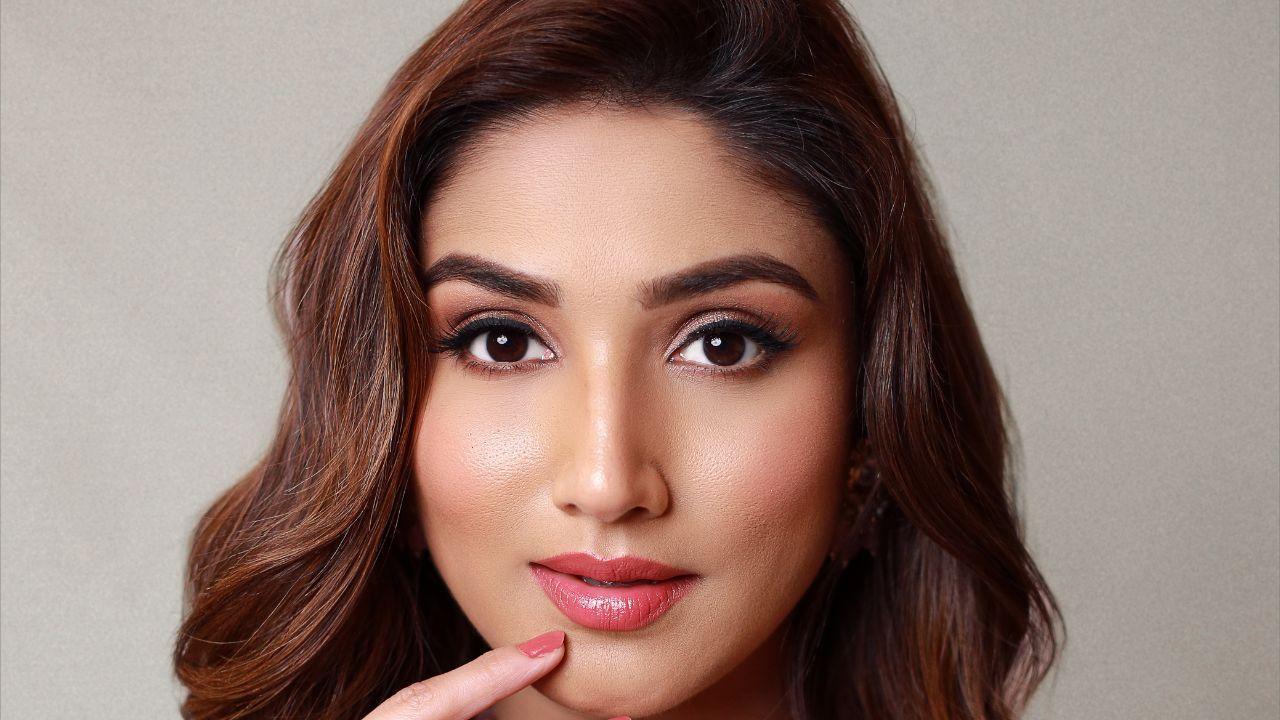 Pic Courtesy: PR
After having started off as a journalist, Donal Bisht made a career shift and got into acting. She exhibited her acting skills in serials like 'Airlines', 'Twist Wala Love', 'Kalash-Ek Vishwaas', Ek Deewaana Tha' and others. She was also a part of the reality show 'Bigg Boss' couple of years ago. Mid Day Online caught up with the actress for an exclusive interview, wherein she revealed the relation between her mood and the colour of her outfit! 
What unique things did you see during 'Navratri 2022'?
Well, I had my family come over this year. The joy of having them around during a festive season was just totally unparalleled and cannot compare anything else in the world. We are celebrating Navratri together after almost six years ever since I moved to Mumbai.  In fact, this year I had made all the delicacies myself. We had also gone for a much-needed family holiday.
Are you more of a dandiya person or garba?
You can simply call me a dance person! You put me on the dance floor and I'll set it on fire. I enjoy garba and dandiya overall as it's a celebration of togetherness, unity in diversity and devotion more than just an art form. Like they say happiness only multiplies when you share it, garba and dandiya is a classic example of that.
Did you ever get hurt while playing dandiya?
Oh yes, but nothing major as such.  In fact, I was the go-to person before Navratri among my friends.
Also Read: Hrithik Roshan shows glimpse from '9 month' process of turning into Vedha
Did you learn dandiya / garba from someone? Or you learnt it seeing others?
Truth be told, I started taking more interest in learning garba for my shows when the plot would incorporate segments inspired by real life celebrations. It would be so much fun that we often found ourselves dancing even post the director had clapped a cut.
Which is your all-time favorite dandiya song from Bollywood?
I simply love 'Dholi taaro dhol baaje' from 'Hum Dil De Chuke Sanam'. I feel like it perfectly captures the spirit of the festival. Additionally, there's 'Dholida' from Gangubai is a recent add to the playlist. The enthusiasm and the fervor it contains is absolutely infectious!
Did you fast during the nine days of 'Navratri 2022'?
Earlier I would at least fast for the first two days back home but it becomes difficult to stick to it while on sets. You need the energy and the stamina to keep going and fasting is not the most convenient choice.
Did you follow the colour code for all the nine days?
Not really. Because I believe in wearing my colors based on my mood. So, if you really want to gauge my mood, don't miss out on the color of my outfit...hahaa. On a serious note, even though I love colors, it becomes difficult for me to just stick to the 'code'.
Also Read: Nora Fatehi to perform at FIFA World Cup Are you enjoying the current season of `Bigg Boss` (season 16)?