Jennifer Winget doesn't consider acting in a Bollywood film as very important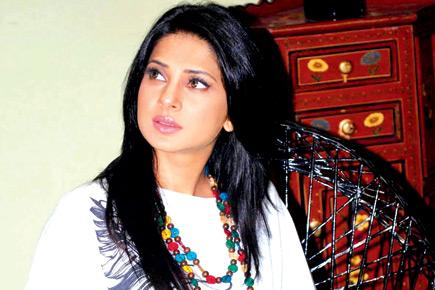 Jennifer Winget
Actress Jennifer Winget, whose debut Bollywood film as an adult didn't have a smooth release, had once said acting is important to her irrespective of the medium. As a child, Jennifer featured in films like Akele Hum Akele Tum and Kuch Naa Kaho. After starring in TV shows like Kasautii Zindagii Kay, Kahin To Hoga and Dill Mill Gayye, she was set to re-enter Bollywood with Kunal Kohli's Phir Se in 2015 but due to copyright issues, the film's release date kept getting pushed. It finally released on a digital platform earlier this year.
So, how important is it for her to act in a Bollywood film? "Not very important. For me, acting is important, the medium is not," Jennifer had told IANS a couple of years back.
ADVERTISEMENT
"Absolutely not. I don't know from where these rumours started. I have nothing to say about it because that's not true," she said.
Back then, Winget was playing an optimistic character on a show. Did she feel the need to take up a positive character after playing a negative one in "Beyhadh"? "I don't feel the need to play anything, but as an actor it gives me an opportunity to play different characters, which I am really excited about, considering the show that I did and the character I played earlier," she said.
"I don't like the terms positive or negative as I think every person has good and bad in them. It's high time that we explore all these sides on television as humans. I do like to play different characters and Zoya was very different from the characters I have played, so that was the reason I chose it," she added.
Beyhadh went off air in the last quarter of 2017. It didn't take her long to accept another show. "Why did I take up the show so early...it's because I think I am one of the lucky ones who gets these kind of opportunities and when I get one, I don't waste time in taking it up," she said.
There was a time when shows used to go on for years, but now after a few months they get replaced by a new one. Does she think Hindi fiction shows should have a shorter shelf-life? "It depends on the story. I cannot say for all shows. Every show has a different story and till the story goes on, the show should go on," she said.
Has she ever thought of starring in shows that address social issues? "Absolutely. We live in a society and if any action of ours creates a positive impact, then definitely," said Jennifer. And what kind of awareness would she like to create? "Environment. Keeping the country clean -- that's very important. Also, I think it's our duty as citizens of our country to keep our country and houses clean. Please be nice, be kind to stray animals, dogs and adopt them," she said.