Tim Hortons is Canada's largest restaurant chain operating in the quick service industry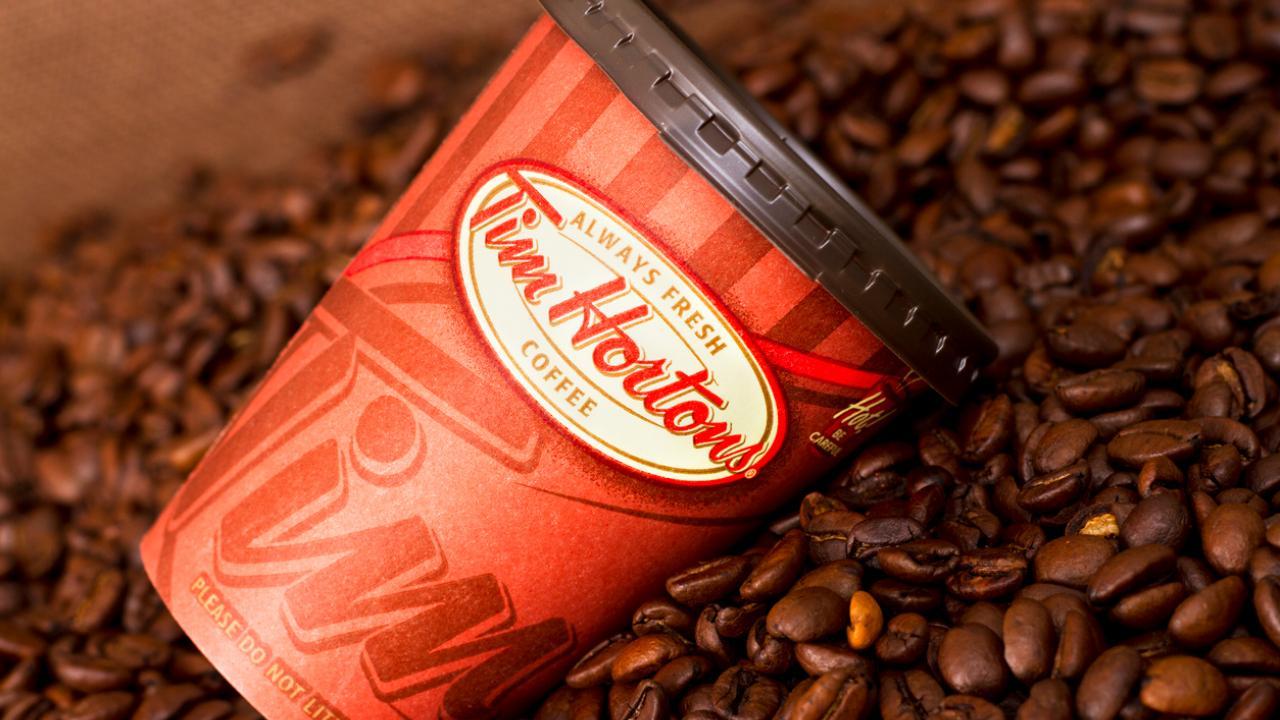 Tim Horton's is open at Supreme Headquarters, off Linking Road and Samarth Siddhi Apartments in Lokhandwala.
Canada's iconic coffee brand Tim Hortons opened in Mumbai in May. The newly launched coffee shops are in two city hotspots - Bandra West, Linking Road and Andheri, Lokhandwala. Mumbaikars will be able to enjoy the signature Tim Hortons coffee at Supreme Headquarters, off Linking Road and Samarth Siddhi Apartments in Lokhandwala. 
Guests can enjoy 100 per cent premium Arabica coffee and get a taste of the coffee chain's iconic beverages like the creamy and rich French Vanilla, and the signature Iced Capp blended frozen coffee, along with made-to-order food, and baked goods like delicious bite-sized morsels called Timbits and hand-decorated donuts. Guests can also indulge on classic favourites like the Five Cheese Melts as well as on a local selection of popular Mumbai snacks like the Baida Roti Cigar Rolls and Pinwheel Samosas.  The restaurant's cosy interiors are inspired by Canadian nature with touches of Mumbai like the art deco architecture, Warli art and Paithani designs. 
ADVERTISEMENT
Speaking of the launch, Tarun Jain, CEO of Tim Hortons franchise in India, said, "We're thrilled to expand our brand footprint in Mumbai. After a resounding customer response in North, we intend to create the same love & warmth for our guests in Mumbai. Bringing the brand experience to Mumbai is part of our commitment to expanding Tim Hortons to other regions while penetrating deeper in our chosen geographies." 
"It's brilliant to see how enthusiastically India has welcomed Tim Hortons, and we're particularly excited about bringing our premium coffee and delicious food into new regions in India", said David Shear, president – International, Restaurant Brands International, parent company of the Tim Hortons brand.
"Started in 1964, Tim Hortons has travelled the world and is finally in our neighbourhood. Tim Hortons, also commonly known as Timmy's, is a popular Canadian brand. They entered the Indian market on August 2022 in Delhi. With the addition of two more restaurants in Mumbai, they now have 15 restaurants across 7 cities in India. This further signifies the bullish business ties between both countries. My family and I are looking forward to the launch on 27th May in Bandra and 28th May in Andheri. Mumbaikars, don't miss grabbing your cup of Timmy's!" said Diedrah Kelly, consul general of Canada in Mumbai.
"This milestone is a significant step towards our long-term potential to grow the brand in India, increase market share and strengthen our position as the leading retailer of Tim Hortons," said Neeraj Teckchandani, CEO of Apparel Group. "We are committed to continuously evolving and curating our offerings and adapting to the region's preferences and culture. We continue to strategically expand our footprint across the country and are on track to grow Tim Hortons in the region."
Tim Hortons launched in India in August of 2022 as part of an exclusive agreement with a joint venture entity owned by Apparel Group and Gateway Partners called Apparel Gateway Café India Pvt. Ltd., the master franchisee of the Tim Hortons brand in India.
Tim Hortons is Canada's largest restaurant chain operating in the quick service industry, and international expansion has become an increasing priority for the brand. Over recent years the brand has introduced its well-loved offerings to guests beyond Canada and the United States. Currently Tim Hortons has more than 5,600 restaurants across 15 countries, including the Middle East, China, the UK, Mexico, Spain, Thailand and Philippines.