Tuberculosis (TB) is one of the most widespread diseases globally. This said India has a 40 per cent population infected with TB. Yet, the awareness about it is considerably low and the stigma attached to it is high. March 24 being World Tuberculosis Day, we spoke to a few health experts who debunk major misconceptions about TB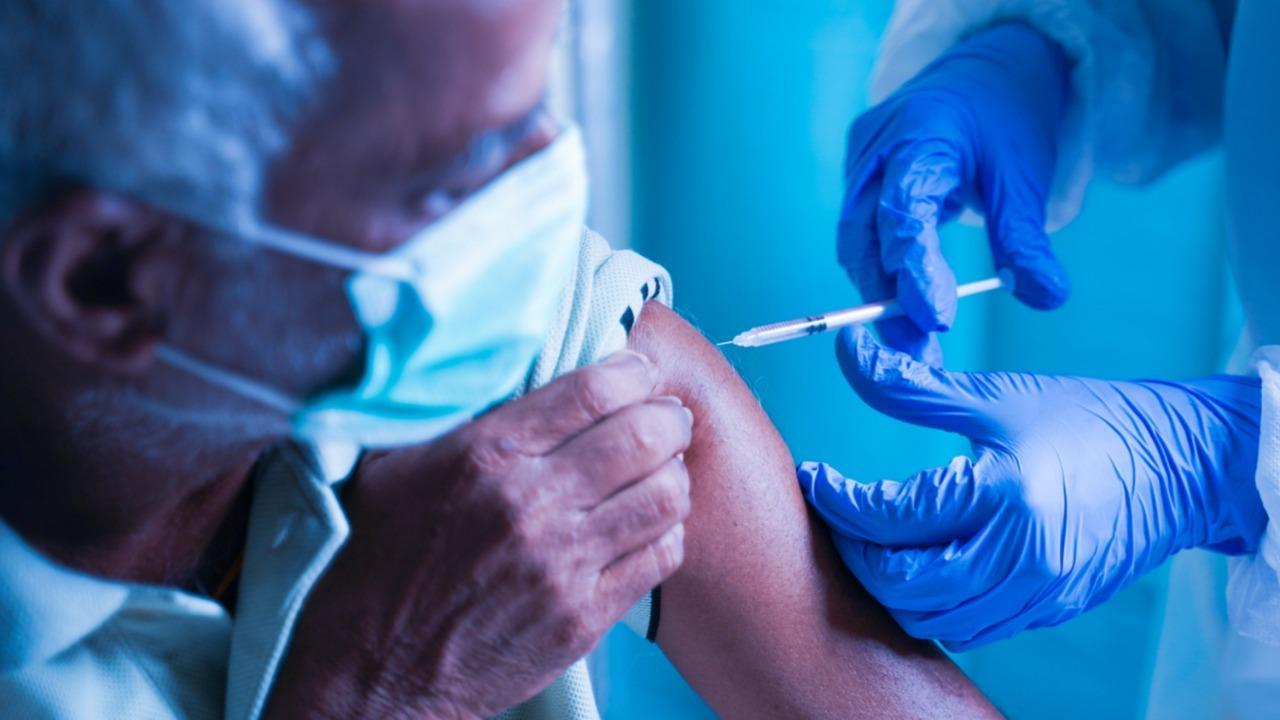 Tuberculosis can impact people of any gender and any age group. However, it can be cured with the right treatment at the right time. Image for representational purpose only. Photo Courtesy: iStock
Tuberculosis is the world's most infectious disease. Given that India may have already surpassed China to become the world's most populated country, it is not surprising to know that a considerable population in India is infected with Tuberculosis (TB). For a disease so widespread, the level of awareness is comparatively poor.
On World Tuberculosis Day, Mid-day Online approached a few health experts and doctors with some key questions most of us have about TB.
ADVERTISEMENT
Having a strong immunity is the best way to stay protected from TB, says Dr. Pujan Parikh, consultant, pulmonary Medicine Department, Sir HN Reliance Foundation Hospital, Girgaon. He adds, although 40 per cent of India is infected with TB, only 10 per cent develop or suffer from the disease.  
What is TB?
Dr. Sanggita Checker, Consultant Chest Physician, Wockhardt Hospitals Mira Road explains that Tuberculosis or TB is a contagious infection that is known to attack one's lungs and leads to higher mortality and morbidity rates if not tackled at the right time. Mycobacterium tuberculosis is the bacteria known to cause TB.
Common Symptoms to check for
Dr. Parikh states that the symptoms are divided into two parts, the generalised and organ-specific symptoms.
The generalised symptoms include a low-grade fever that mostly develops in the evening, weight loss, loss of appetite, sweating during the night, and fatigue.
Those suffering from organ-specific or pulmonary (relating to lungs) TB complain of a persistent cough that lasts for more than 2 weeks (sometimes throwing up blood while coughing), chest pain, and difficulty in breathing.
People having these symptoms must consult a doctor.
Transmission
TB is majorly an airborne disease which means the chances of transmission are high. Dr. Parikh says, "anyone suffering from TB can spread the infection at a maximum rate in the first two weeks after they develop the disease. The rate of transmission goes down significantly two weeks after starting the treatment.
Patients suffering from TB must be very careful. Using a face mask to cover the mouth is a must. Although transmission occurs through coughing, they should also avoid sharing food or the same cutlery with others during the initial stages.  
Diagnoses
To diagnose pulmonary TB, sputum (a coughed-up mix of saliva and mucus) examination and chest x-ray are the basic tests. Chest x-rays help to monitor the changes in the lungs. Doctors also take other tests like CT scans, USG, and bronchoscopy to diagnose TB.
Treatment
After getting diagnosed with TB, patients must begin their treatment immediately for good results. "Tuberculosis is treated with various medications. Bacille Calmette-Guérin (BCG) is a vaccine that helps prevent severe forms of TB. To tackle Tuberculosis, one must take medication as suggested by the doctor, get enough rest, stay hydrated, and eat nutritious food," says Dr. Checker.
Dietary requirements and restrictions
Doctors stress the importance of having a nutrition and protein-rich diet which strengthens the immune system. Dr. Rohan K Aurangabadwalla, Consultant and Head Department of Pulmonary Medicine. Medicover Hospitals, Navi Mumbai says, "people must consume vegetables rich with antioxidants like Carrots, Peppers, and fruits, like Tomatoes, Blueberries, and Cherries. Guava, Gooseberry (Amla), nuts, and seeds as they contain Vitamins A, C, and E that yield great benefits for our overall health."
Dr. Checker named a few food items that everyone must include in the diet:
1. Eggs
2. Millets like Jowar, Bajra, and Nachni
3. Tofu
4. Soya chunks
5. Wheat germ
6. Mushrooms
7. Fruits like Oranges, Mango, Papaya, and Sweet pumpkin
8. Foods with B complex like Salmon, Tuna, Mackerel, Sardines, and Chicken.
Doctors are of the opinion that regular intake of these food items can help keep TB at bay. Dr. Aurangabadwalla lists down foods and beverages that must be strictly avoided by those suffering from TB:
1. Excessive consumption of tea and coffee, especially with food
2. Carbonated drinks
3. Spicy, oily and salty foods
4. Processed, canned, and fast food
5. Tobacco and tobacco products (especially smoking)
6. Alcohol in any form, as it increases the risk of drug toxicity
Who is at a higher risk of the disease?
TB can impact people of any gender and any age group. However, Dr. Parikh says, those having health concerns like Asthma, Bronchitis or other respiratory issues, poor immunity, Diabetes, HIV infection, and alcoholism are at a higher risk of TB.
Can TB be eradicated?
Doctors say the complete eradication of TB is difficult considering the current scenario.
Dr. Parikh says, "delay in diagnosis and treatment, reluctance to start treatment on time, side effects of multiple Anti TB drugs, and drug resistance are hurdles to eradicate TB. Besides, the duration of treatment for a severe form of TB is 18-24 months."
"The eradication process would require dedicated efforts on the part of the government, and community including doctors and patients to achieve the same," adds Dr. Aurangabadwalla.
We must note that there is no vaccine yet, that guarantees a 100 per cent cure for TB. BCG vaccines are given in India, however, as mentioned earlier, they only prevent the severity of TB. The vaccine does not stop the transmission of TB either.
What are the precautionary measures we can take for TB infection?
Adopting a nutritious diet is inarguably a must. However, Dr. Checker also advises avoiding crowded places, frequently washing hands, disinfecting touched surfaces, wearing a mask, and maintaining a safe distance from people.
It is also important to wear a mask around people suffering from active Tuberculosis. You must also take the necessary vaccine after consulting a doctor.   
Since it is a widespread disease, a significant stigma is attached to it. People have various misconceptions about the spread and the cure for the disease. Our health experts have debunked the five most common misconceptions revolving around TB
Myth: People with persistent cough have TB.
Fact: That is not always the case. There can be various reasons for coughing, the most common one being viral flu.  
Myth: A recovered TB patient cannot be reinfected
Fact: Reinfection is possible in TB. Reactivation too can take place. To avoid this, it is crucial to get the right and adequate treatment and complete the course of medications.
Myth: TB cannot be cured and is fatal.
Fact: TB can be cured if detected on time with proper and adequate medications.
Myth: TB is highly contagious throughout the treatment.
Fact: TB medication reduces the risk of transmission.
Myth: TB is also hereditary
Fact: TB is not hereditary as genetics don't have any part to play in transmission or the development of the condition. One can get TB if he/she is around someone who is known to have TB.
Also Read: Can dental cleaning damage your teeth and gums?