"AI is no longer reserved for the tech giants of the world. It's now accessible to businesses of all sizes with Peak's Decision Intelligence platform."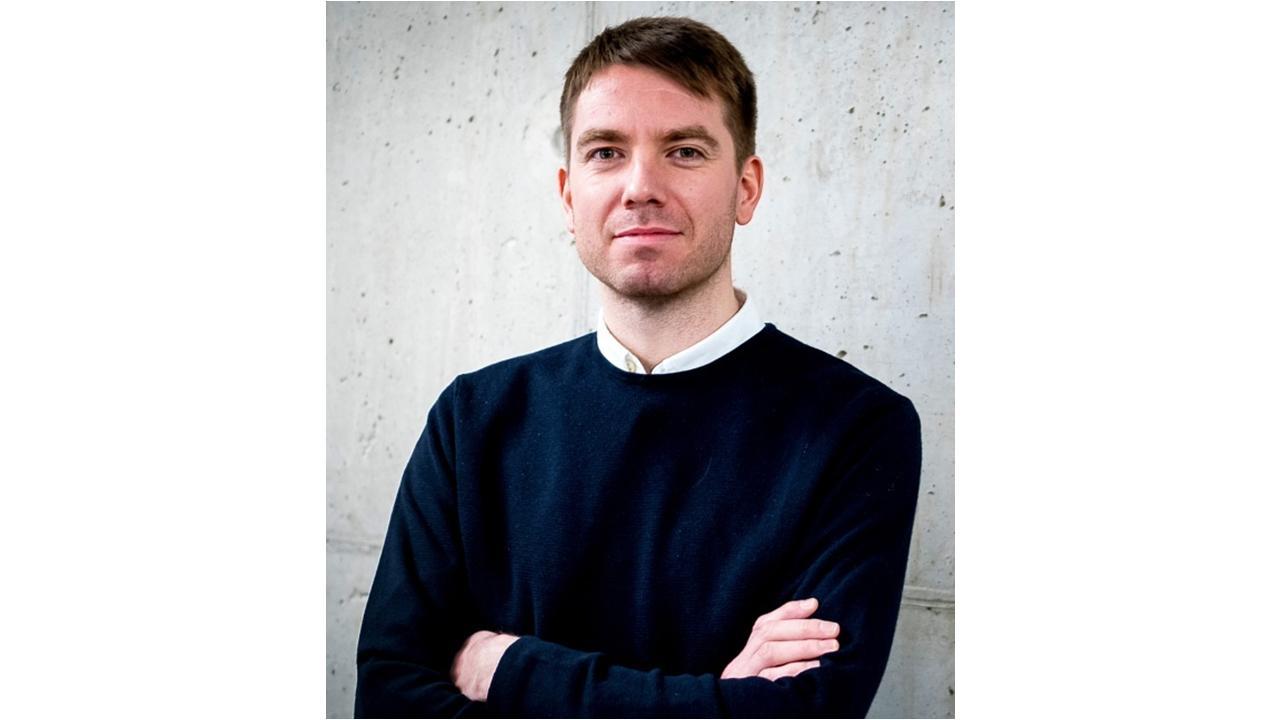 Richard Potter
Since founding Peak in 2014, Richard has been instrumental in guiding the business from being one of the top tech start-ups in the UK to one of the world's leading enterprise AI companies, securing over $43 million in investment funding in the process.
ADVERTISEMENT
Under Richard's leadership, Peak has grown exponentially, with over 200 international employees – and with plans to double this number before the end of 2021. Richard has created and protected a unique team culture to build a company that everyone loves being a part of.
What has been the driving force behind Peak?
Richard Potter: The idea for Peak was realised in a Manchester bar - the original epicentre of community and idea exchanges! Our platform was 'doodled' on a napkin in the city of dreams - Las Vegas. This first drawing of Peak's Decision Intelligence platform is now framed and hangs in our office, as it reminds us how far we've come since those early days.
It's been an exciting and rewarding journey guiding Peak from being one of the top tech start-ups in the UK to one of the world's leading enterprise AI companies. We've solved many complex challenges for our customers along the way, and secured over $43 million in investment funding to date.
Peak is now at the forefront of the rapidly-growing Decision Intelligence market, with ambitions to become the world's leading provider of an enterprise AI platform. Our Series B funding round accelerated our ambitious global expansion to meet strong customer demand in India. As a result, our existing team expanded in Jaipur, and a new office is opening in Pune imminently.
What did the founders do before setting up Peak?
Richard Potter: Before Peak, I worked for the high-growth semiconductor company Wolfson Microelectronics (now Cirrus Logic), where I led a product line that supplied chips to Apple, Samsung, Amazon, Sony and other tech giants. I also worked in investment banking for the UBS Group, covering tech and semiconductor stocks through the 2008 crash.
David Leitch is another co-founder and CIO of Peak. Previously, David led many large scale digital transformation projects in global companies such as The Co-operative Bank, The Bank of Scotland plc and WmMorrisons Supermarkets plc.
Atul Sharma, our CTO based in Jaipur, helped co-found Peak too. He has over 20 years of experience in data architecture and data engineering. He has worked on designing and implementing data integration and data warehouse engagements for global companies such as The Economist, The Bank of Scotland plc, Admin Re (part of Swiss Re) and Royal Dutch Shell plc.
What inspired the founders to start the business?
Richard Potter: We set up Peak to change industries, and we have a unified belief that, in the future, every company will be powered by Decision Intelligence in order to win. Unfortunately, most companies aren't in a position to deliver AI in-house due to skill shortages, legacy technologies and the driving need to reduce time to value. That's why Peak was born; to help companies become AI-driven so they can  compete, and to democratise the power of data analytics and AI, with a pioneering software platform that embeds AI across the value chain.
What makes Peak unique from the rest of the market?
Richard Potter: Our approach involves making Decision Intelligence as accessible and straightforward for businesses as possible. As a SaaS company, our customers pay a subscription to use our Decision Intelligence platform.
Many of the world's biggest and most successful consumer-facing businesses, including Amazon, Apple and Netflix, are successfully using data and AI to increase revenues and profits. They also improve their customer experience, and customer loyalty, because they have the ability to truly understand what their customers want and when they want it. Most companies aren't in a position to do this alone, and there aren't many tech companies like us that support businesses on their AI journey.
What has made Peak stay ahead of the curve?

Richard Potter: We're the only software company that has approached AI by building a full-stack enterprise Decision Intelligence platform. This is a brand new type of platform that provides a company with everything it needs from a technology perspective, to make the leap towards becoming AI-driven.
However, there's more to our approach. While most major cloud service providers and vendors offer AI tools that allow data science teams to "self serve." The vast majority of enterprises don't actually have data science teams to run and manage it. That's why we also work in true partnership with our customers, giving them full AI capability by implementing and supporting them on that journey through access to our data science team and world-class engineers.
What are the future plans for the company?    
Richard Potter: Our expansion plans have been accelerated by the demand for Decision Intelligence in India. Businesses in India now have access to Peak's platform that combines many disparate, relevant data sources and enriches that data using AI, enabling them to make faster and more consistent decisions to increase growth, revenue and profits.
Technology, such as Decision Intelligence, can now help guide, inform, and suggest courses of action to decision makers in businesses and predict the consequences of those decisions. In other words, technology can now make commercial decisions with us and amplify the potential of the individuals within companies to make great decisions, consistently. 
As we continue to grow at pace, we're also continuing to build an amazing company – one that our team loves being a part of. We're passionate about what we do and provide meaningful careers, not just jobs. Our team is working with cutting-edge technology, delivering amazing results for some of the world's most recognisable brands, and supporting Peak's global growth and expansion plans, including our customers in India, who are US$ billion conglomerates in retail, real estate, consumer goods and manufacturing.