On the eve of Chinese New Year, F&B professionals from the community look back on their memories of red envelopes, prosperous dumplings and familial bonding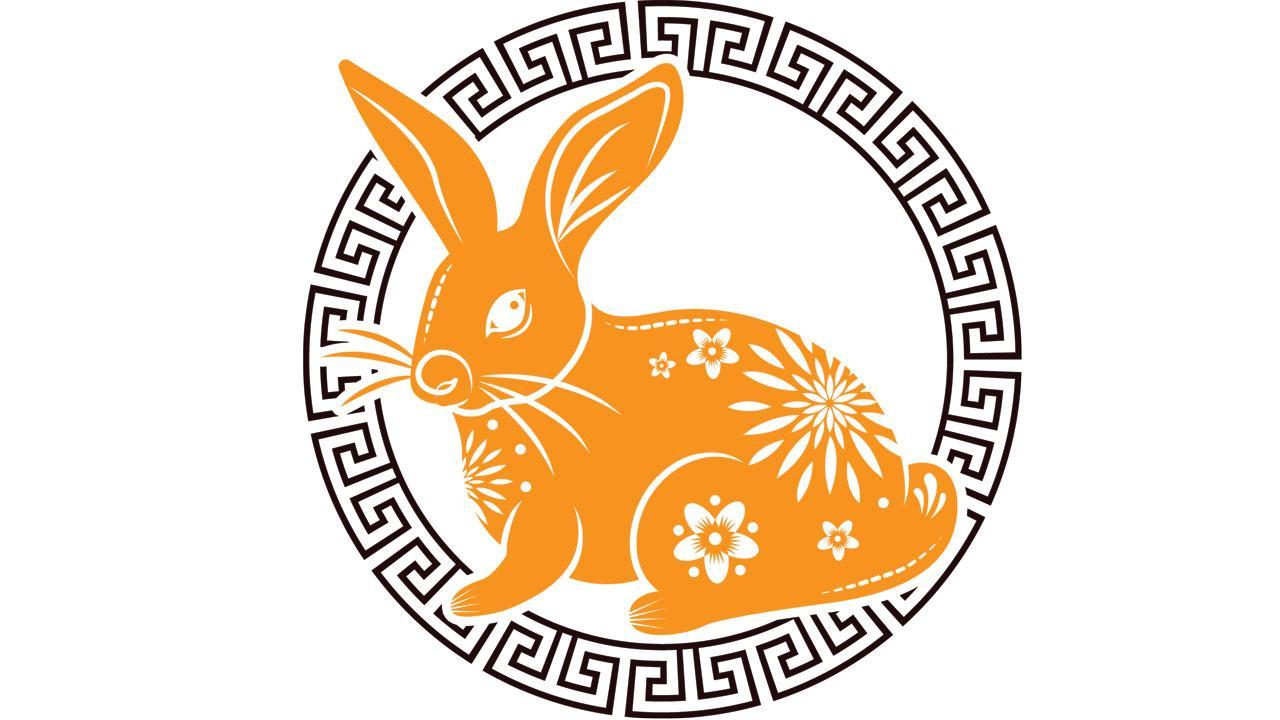 Representation pic
Sweet memories
The Lunar New Year was chef Raymond Wong's favourite holiday, while growing up in Kuala Lumpur, Malaysia. The masterchef-Asian at By the Mekong, The St Regis Mumbai, recalls looking forward to visiting his grandparents during this time. "I would spend quality time with them over a feast and hear the drums getting louder; watching the lion dance felt like being in front of an actual lion!" reveals the tastemaker who will whip up delicacies like Hanoi golden crispy fritters in basil, lemongrass dressing open bao and crispy fried Pattaya shrimp at the restaurant this year.
ADVERTISEMENT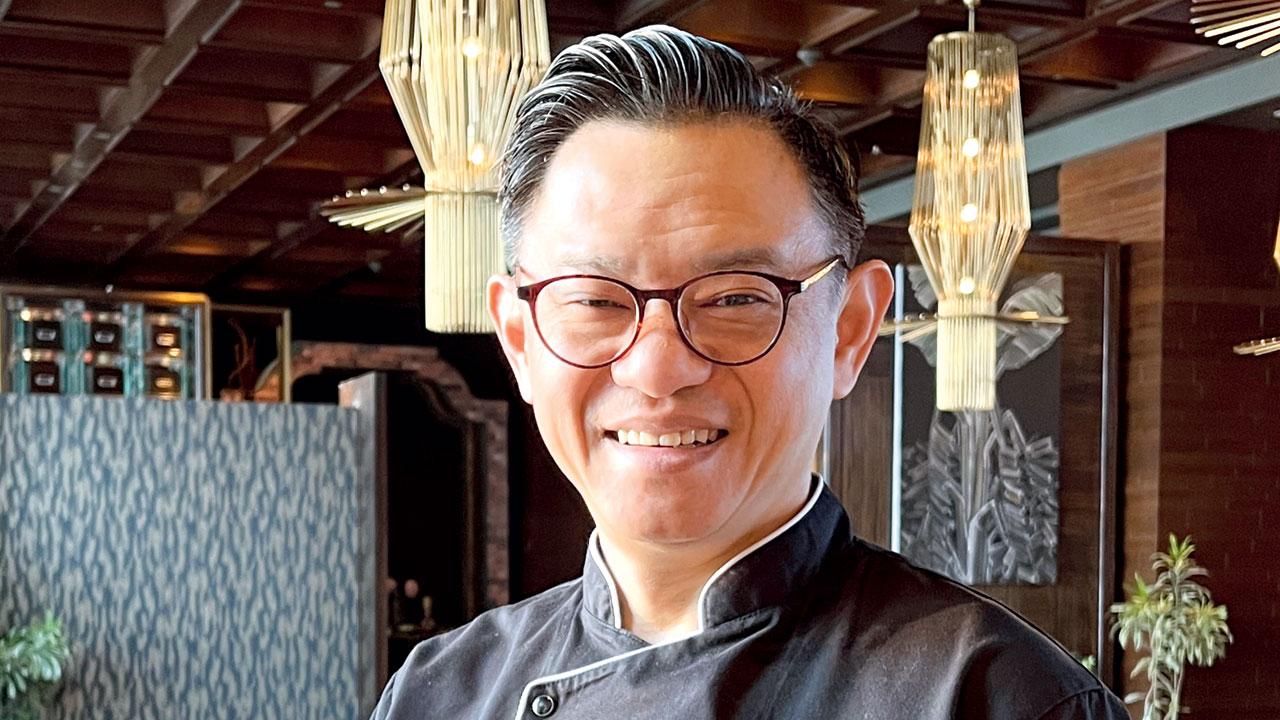 A delicacy he associates with his festive memories is nian gao, a glutinous sweet rice cake that was made at home. "According to our tradition, eating nian gao will inspire you to achieve a higher income, professional position, or higher self-worth in the coming year," he informs us.
Nian gao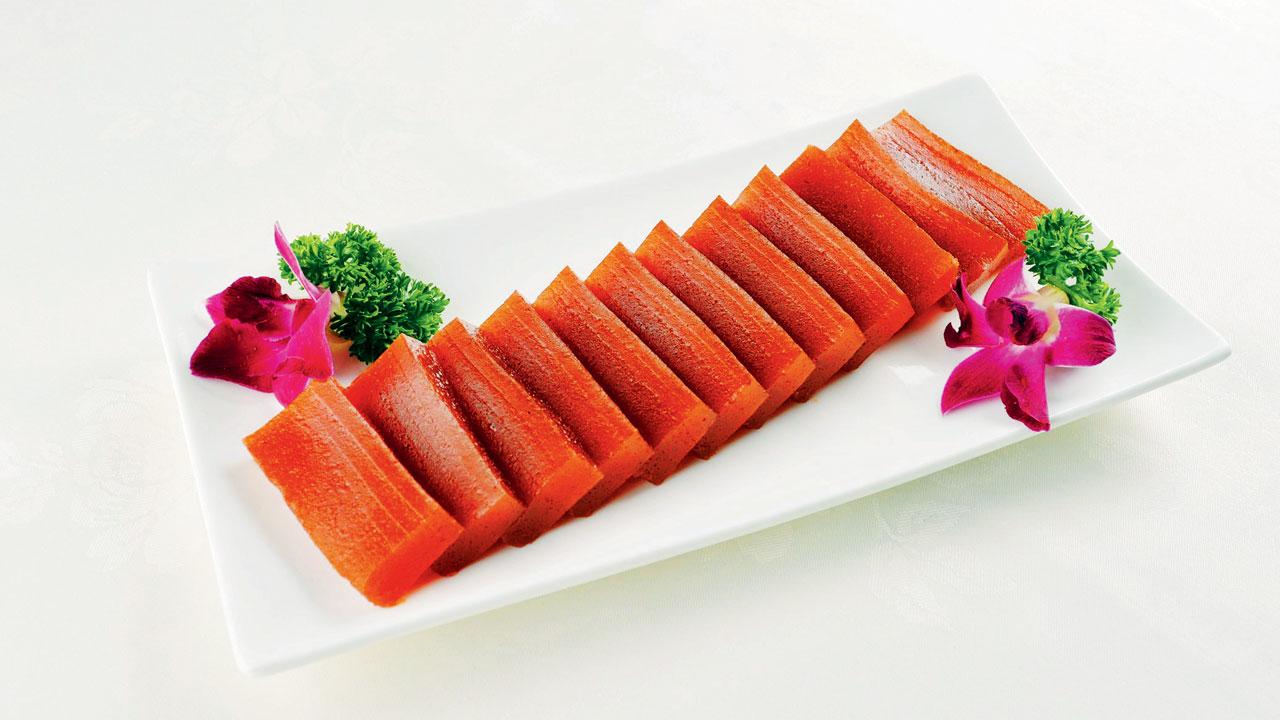 Ingredients
>> 2 tsp vegetable oil >> 3.5 to 4 cups of water >> 4 slices ginger >> 2 cups dark brown sugar or brown rock sugar >> 1.5 tsp allspice powder >> 1.5 pounds glutinous rice flour  >> 1.5 pound rice flour (about half a bag) >> 1 tbsp vanilla extract >> 1 tbsp dark molasses >> Zest of one large orange 
Method
Melt the sugar with water and make a sugar syrup. Mix all ingredients and add in the cooled syrup. Put the mixture in a mould, cover and steam for 30 minutes. Once this cools down, cut as per the required thickness and coat with coconut flakes.
Dus ka dum
The eve of the Chinese New Year is a busy affair. While he was growing up in the bylanes of Mazgaon, restaurant manager Jeff Hu — who has been working at the Fort haunt Royal China for 20 years — recounts lively gatherings at the Kuan Kung temple in Wadi Bunder. Small groups of gamblers would celebrate, Chinese clubs would host senior citizens, and Chinese families would be elbow-deep in preparing a hearty feast.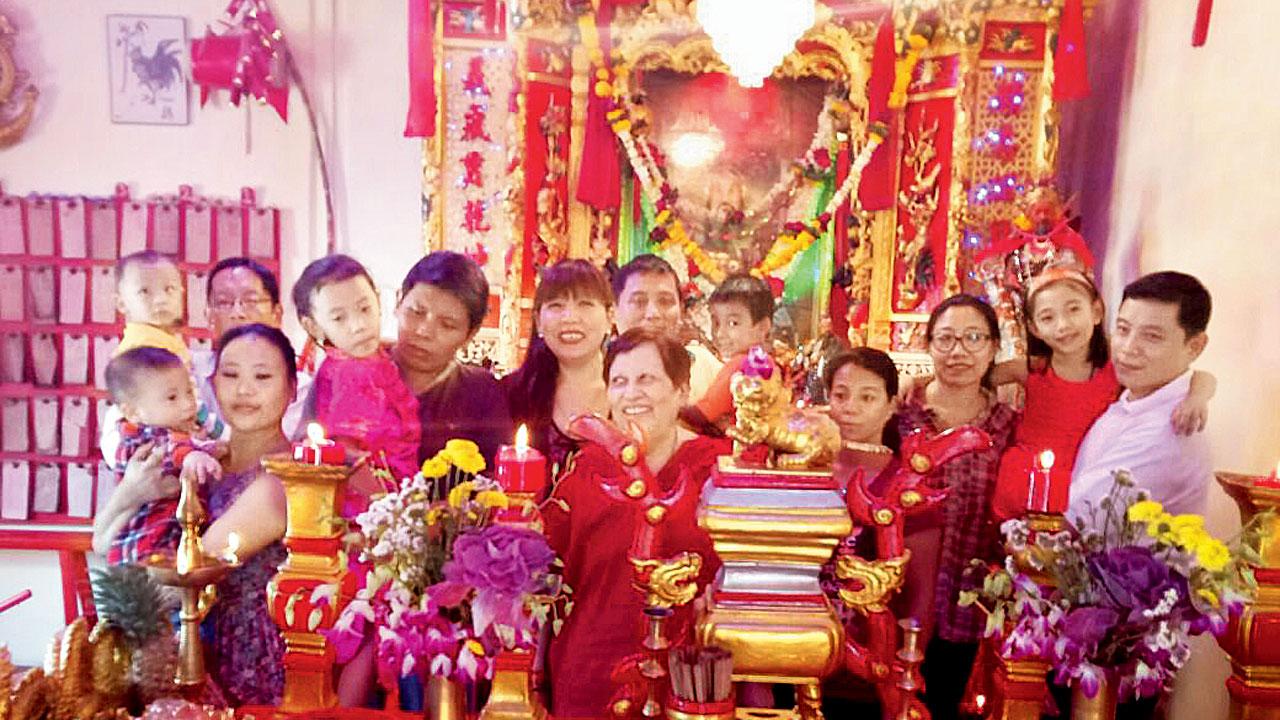 Hu and his family at the Kuan Kung Temple in Mazgaon on Chinese New Year
Sweet and savoury fried Chinese biscuits and prawn crackers would be passed around in abundance. From fish meatball soup, whole steamed chicken and whole fish in sweet-sour sauce to stewed pork, omelette stuffed with minced pork and diced chicken with mixed vegetables and cashew nuts, a magnificent dinner is at the centre of the celebrations, he tells us. "Traditions dictate that there should be at least 10 dishes in the main course alone. We try to make most of these dishes every year and visit the temple," Hu reveals.
Pan-fried pomfret with ginger and spring onion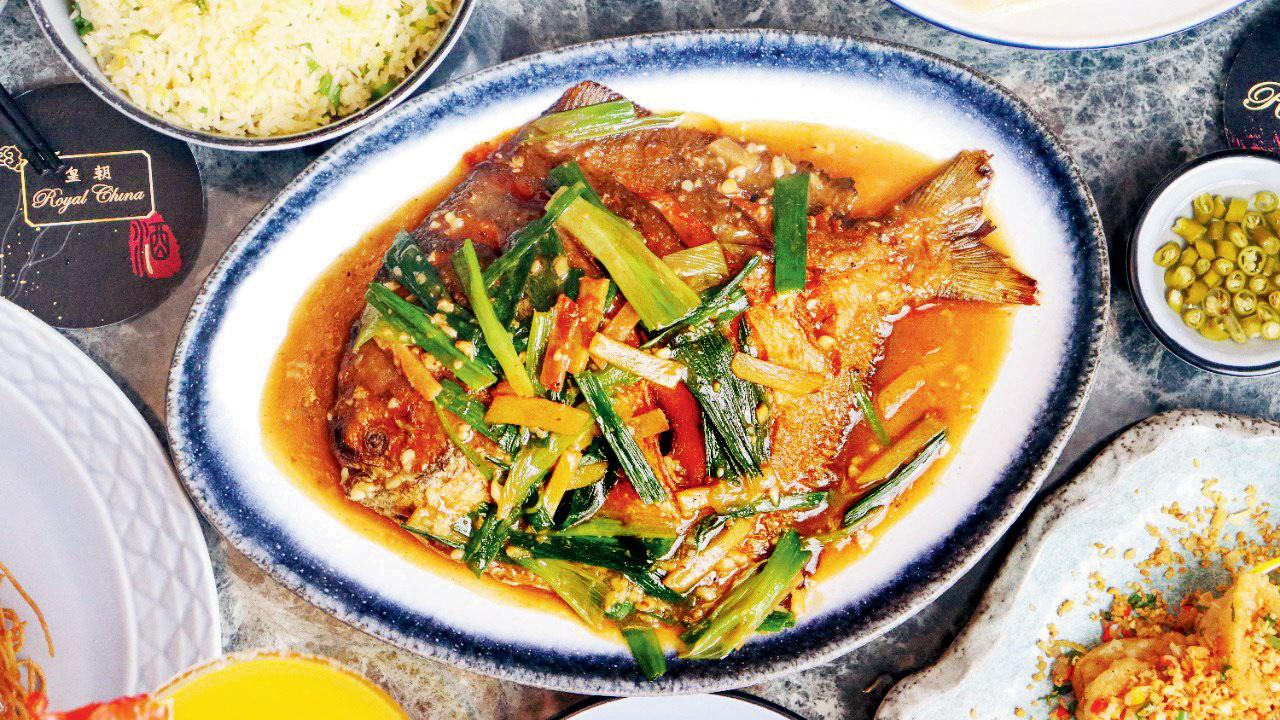 Ingredients
>> One whole pomfret >> Sliced ginger 
>> A couple of chopped spring onions 
>> A sprinkle of white pepper >> Oyster sauce 
>> Soya sauce 
>> Potato starch 
>> Soup stock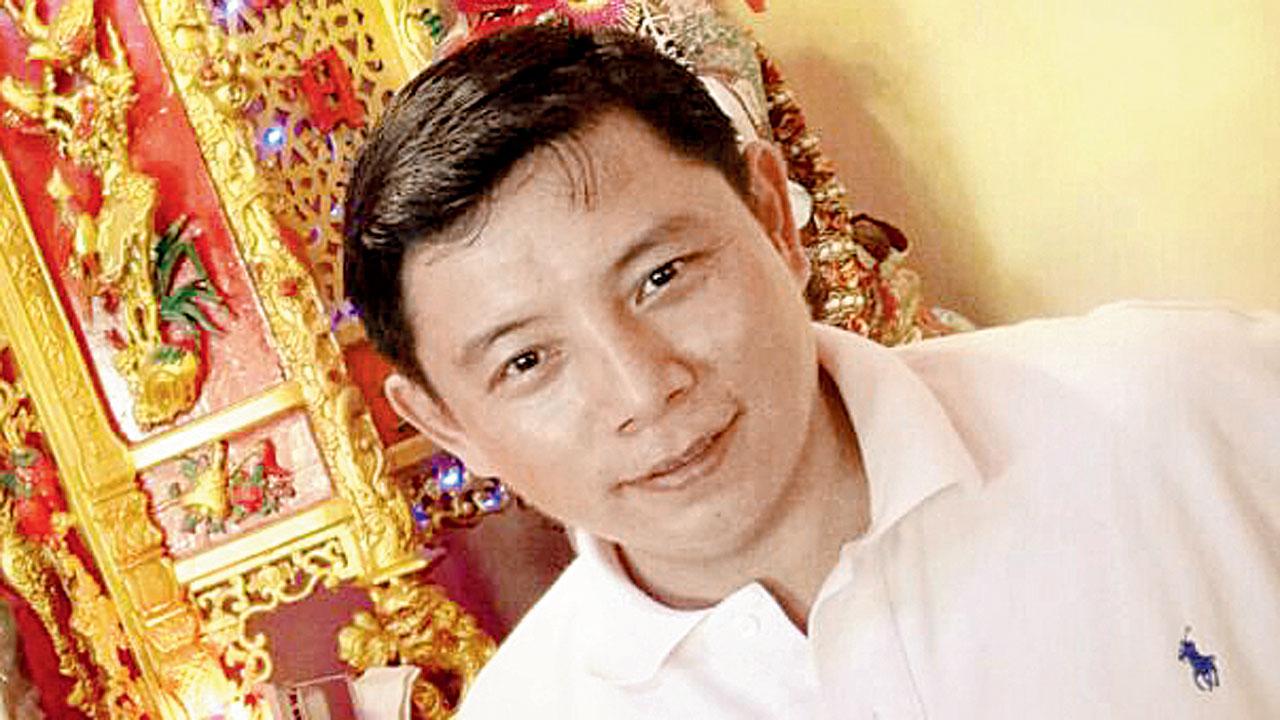 Method
Pan-fry the fish and set aside. Heat oil in a wok; add ginger and spring onion. Sauté for a minute, add oyster sauce, soya sauce, white pepper, soup stock and potato starch to thicken the sauce. Once it comes together, pour the sauce on the pomfret and serve hot.
Dumpling love
Eat, pray, love — this is how Huang Te Sing, executive Chinese chef at Oriental Blossom, Hotel Marine Plaza, remembers the Chinese New Year celebrations in Byculla. The morning would kick off with elders handing out red envelopes of money to kids, followed by heading to relatives' place.
The chef recalls being assigned the duty to decorate the house with lanterns, fold dumplings, and of course, devour them. "The number of dumplings you eat on the new year day is proportional to the money you get in the whole year. Noodles signify longevity, while spring rolls stand for prosperity. We make and offer at least 10 dishes to our ancestors, and then dig in," he shares.
Pork or chicken dumplings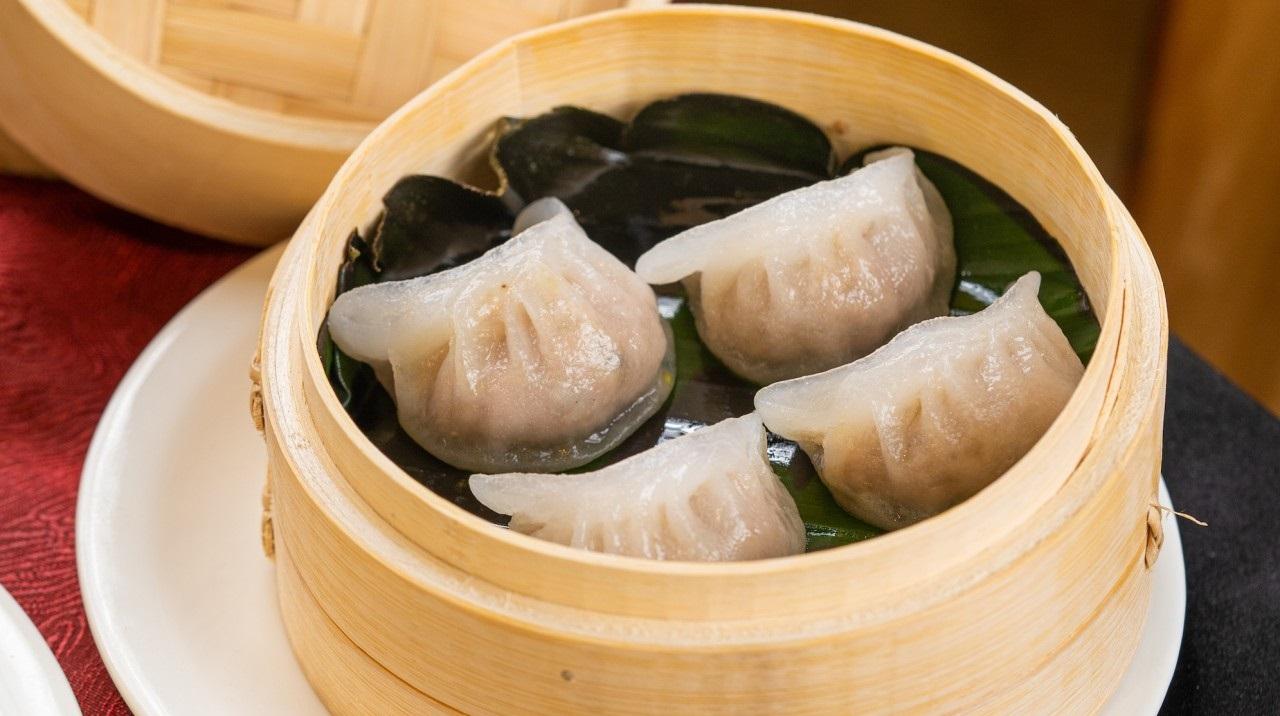 For dumpling wrapper:
Ingredients
2 cups all purpose flour
1/4 tsp salt
1/2 cup boiling water
Method 
Stir together flour and salt in a large mixing bowl with a wooden spoon or chopsticks, pouring in boiling hot water. Stir continuously to form a dough; knead to get a smooth dough. Let it rest for 10 to 15 minutes covered with a kitchen towel.
For the filling:
Ingredients
250 gm Chinese cabbage, coarsely chopped
250 gm minced pork/chicken
1 cup finely chopped spring onions
1/2 inch peeled and chopped ginger
1 tbsp light soy sauce
1/2 tsp dark soy sauce
1 tsp sugar
1/4 tsp white people powder
1 tsp chicken broth powder.
1/2 tsp toasted sesame seeds oil
Method
Squeeze out water from the chopped cabbage. In a bowl, add the cabbage, along with all the ingredients. Mix well. Chill in the freezer for 15 to 20 minutes.
For assembly:
Lightly grease the steamer surface, and divide the dough evenly into four portions. Roll each portion into a 10-inch long roll. Cut each roll into 10 small dough balls and flatten them into three-inch pancakes for dumpling wrappers. Fill each wrapper with two tsp of meat filling and fold into a half-moon shape. Make pleats as you fold each dumpling. Place the packed dumplings on to a greased steamer and steam on high heat for 20-25 minutes till the wrappers are shining and translucent. Serve with sweet chilli sauce or soy vinegar.
Celebrate the year of the Rabbit
>> Dolsot or stone hotpot delicacies at China Bistro.
At: Outlets across Mumbai
>> Order in wild mushroom crystal dumplings, spring rolls and chilli Hoisin tiger prawns from Ginkgo.
Call: 8591419470
>> Dig into prawn calamari supreme soup, glorious crab dumpling, and raspberry macaron at Yauatcha.
At: Raheja Tower, BKC
Call: 9222222800
>> Celebrate with golden luck dumpling while sipping on Ying & Yang at Foo.
At: Outlets across Mumbai
Call: 8591983371