A city chef crafts a menu to explore the origins of Punjabi cuisine that traces its roots all the way back to ancient Persia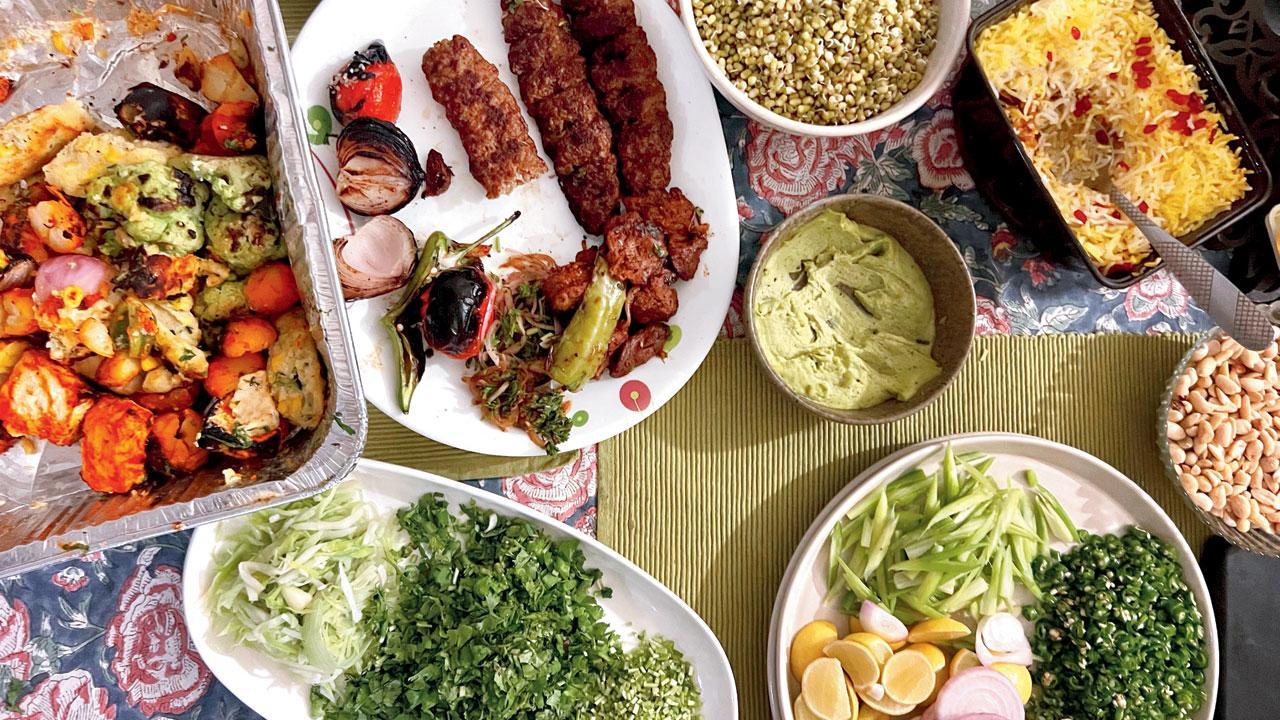 Peanuts; assorted vegetables; chicken koobideh; mutton koobideh and joojeh; mung beans; berry pulao; (centre) walnut chutney
Listen to this article
Beyond butter chicken: How this Mumbai chef's new menu explores the origins of Punjabi cuisine
x
Ever wondered if Punjabi fare goes beyond butter chicken and sarson ka saag? Powai-based chef Sherry Mehta has created a limited menu of Punjabi dishes that trace their roots to far-off Persia. The new menu is called The Sharing Table: A story of Persia and Punjab which offers delicacies like jujeh kabab torsh, chenjeh kabab, zershk pulao, halwa omaj, baboli shammi, ghoreh mosamma, adas pulao, badambura among others.
With this menu, chef Mehta, who has two food ventures, Kanak by Sherry and A Girl from the Hills, intends to retrace Punjabi roots and track down Persian dishes that influenced Punjabi food in several ways. She was 13 when she started cooking food, encouraged by her grandparents. Born in a Punjabi family, the chef grew up in Shimla, where her family migrated after the Partition in 1947. For over a decade, she has been offering food menus that serve Himachali Dham food and Punjabi dishes.
ADVERTISEMENT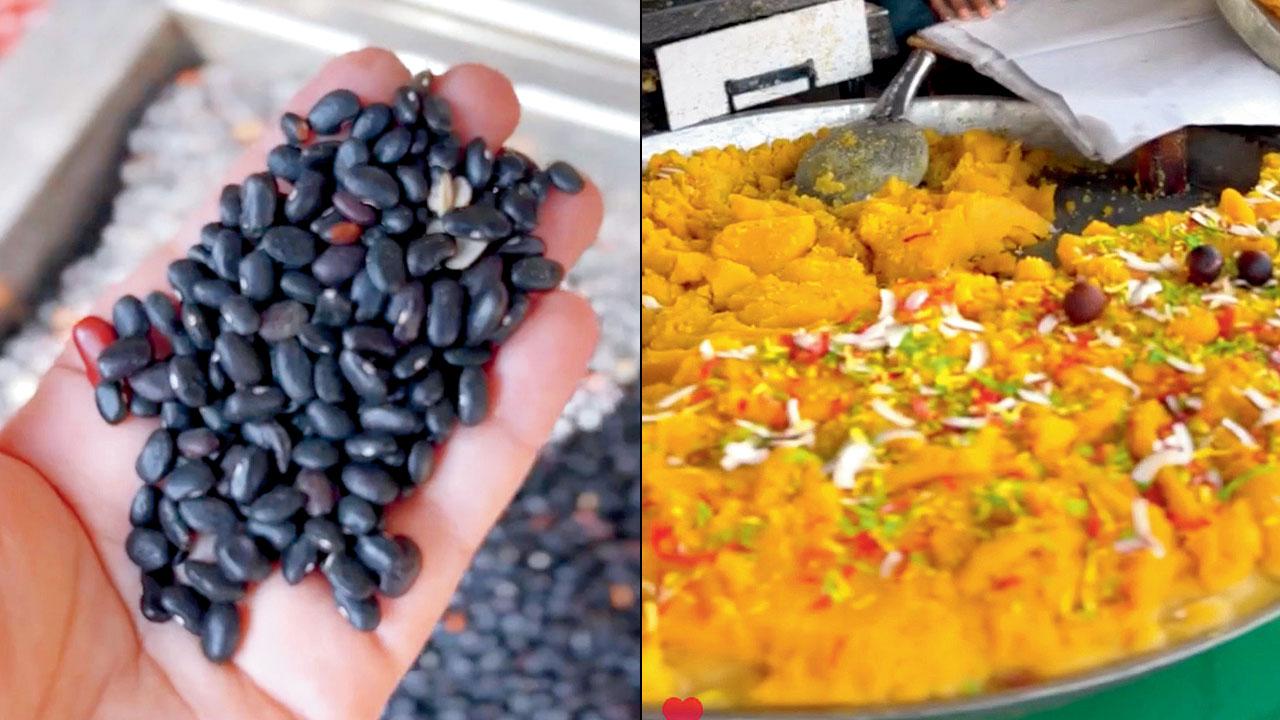 (From left) Kashmiri warimuth, used by the chef to make ghormei sabji; halwa omaj or saffron halwa. Pic courtesy/Suprio Bose
"I have been serving Punjabi delicacies for over 12 years, and people usually ask for recipes of butter chicken and dal makhani. Because they think that that's all there to this cuisine, and I took this personally. In fact, butter chicken didn't even come from Punjab. It was a dish that was whipped up by someone in Peshawar. So, I felt that people need to know about the cuisine that goes beyond these two dishes," explains the chef. 
For the past few years, Mehta has been researching Punjabi cuisine and discovered that Punjab enjoyed a long history dating back all the way to 100 BC. One of the empires that ruled this state was the Ghaznavi empire of Persia that shared a lot of influence in terms of food. "Over time, many have left behind culinary customs and heritage which, over time, intermingled with the produce and legume rich cuisine. Dishes like pulao, seekh kebabs, naan [from Irani naanva] and paneer [from the Iranian peynir] are all influences that Punjabi food adopted from its Persian neighbours," she says.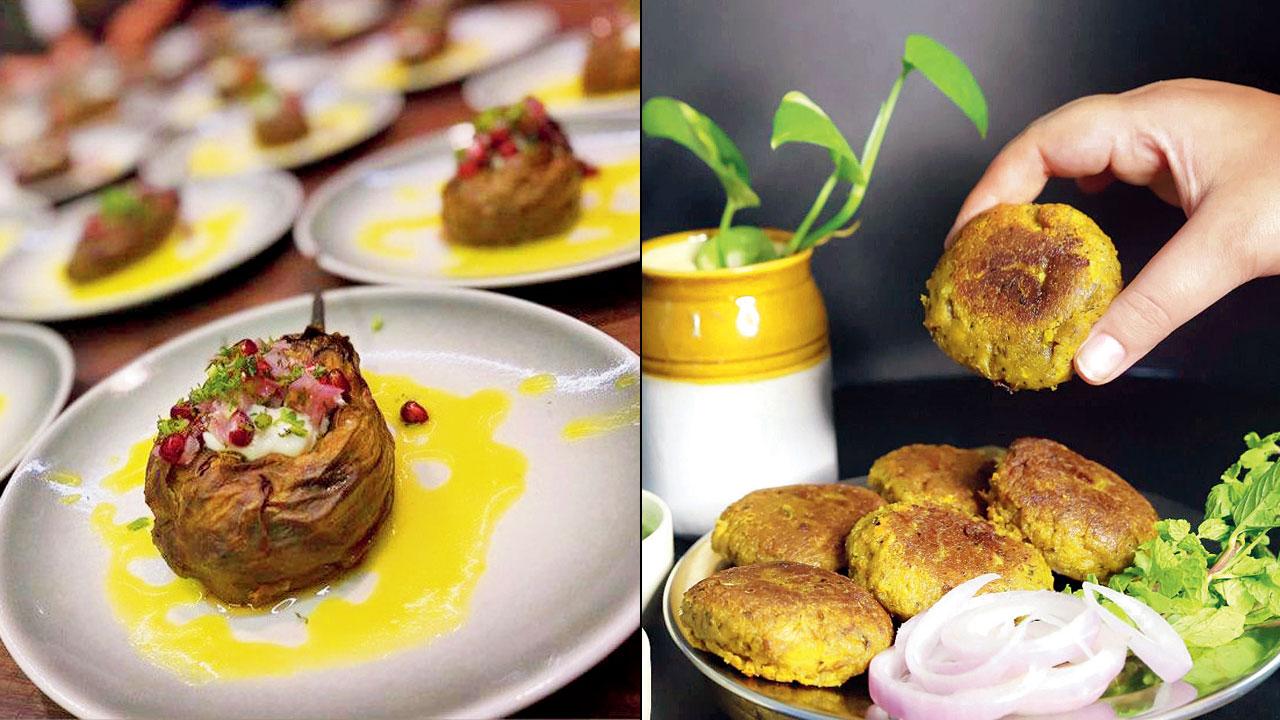 Ghoreh mosamma; baboli shammi. Pics courtesy/Chef Sherry Mehta
Mehta has collected research by speaking to residents of Lahore, Peshawar as well as Amritsar; the Indian and Pakistani sides of Punjab, Kapurthala and people from the Multani community. "I have several Pakistani food bloggers as friends with whom I have been in touch with to understand how Punjabi food is made on their side of Punjab. I realised how food has travelled from Persia and has influenced Punjabi cuisine; how we have borrowed the nuances of rice preparations. Be it biryani, pulao, seekh kebabs, mutton preparations and pickles, they all carry influences from Persia," she explains.
Her last leg of research was in Kashmir, where she stayed for over 10 days. She travelled to Gurez Valley (closest to the Pakistan border), Hazrat Mahal, Lal Chowk, Srinagar, Baramulla and Sopore. She lived with the locals to gauge how food is prepared, their food habits and wedding delicacies. "There were Iranian influences in how they prepared rice, kebabs, curries; use of the walnuts, raisins and saffron; marination of kebabs; how they mince and cut the meat. I have borrowed these for my menu," she shares.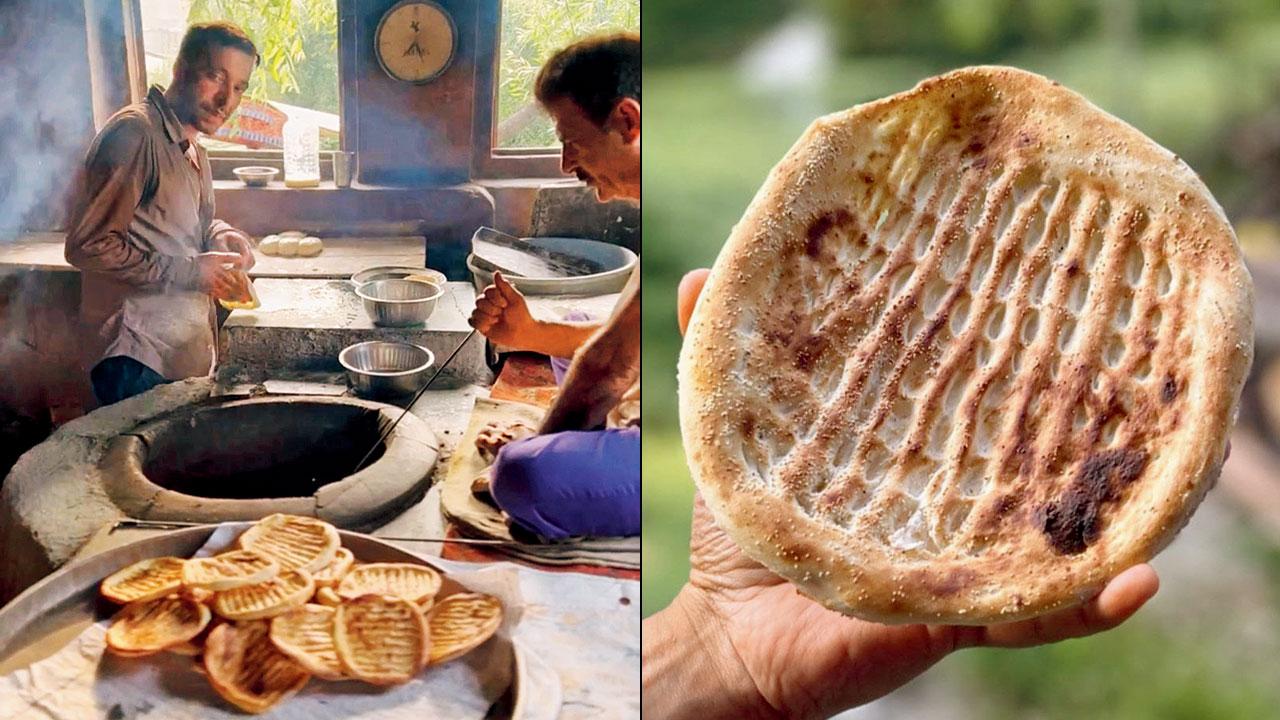 Girda, made in the tandoor at (above) Kandurwan bakery at Nigeen Lake, Srinagar
"Another example is the halwa omaj [in India, we call it halwa that's influenced from Persia], which is saffron halwa. I have used this in the menu, but made it walnut-heavy," she explains. She adds that at a local bakery called Kandurwan near Nigeen Lake, Srinagar, she came across girda (a bread that's made in tandoor, circular in shape). "Inspired by this, I made chorek, which, of course, is made in an oven," she explains.  She elaborates that girda is a staple with noon chaa; whereas in Persia they have saffron tea with chorek. Mehta hopes that her efforts will give people a chance to appreciate the fact that Punjabi cuisine has many colours. 

Chef Sherry Mehta
 
Kanak By Sherry
Till: October 1; 12 pm to 7 pm
Log on to: @kanakbysherry
Call: 9920622379 (to pre-order)
Cost: Rs 1,500 (approximate cost for two)
"Exciting news! Mid-day is now on WhatsApp Channels

Subscribe today by clicking the link and stay updated with the latest news!"
Click here!