Part of the marathon this Sunday? Here's where to run for brekkie
File pic
The Tata Mumbai Marathon is one of the most iconic events in the city. With multiple categories — from a 42-km full marathon to a five-km dream run — there is something for everyone's endurance level. Over the years, post-marathon breakfast has become a ritual with the regulars. If you too are thinking of celebrating your run with a hearty meal, experts suggest you keep it healthy.
Running a marathon isn't easy, but what is even more critical is the post-run recovery that your body needs. Prateek Kumar, a celebrity nutritionist and founder of the wellness app FitCru, says, "It's important to eat healthy after running a marathon because the body needs the right nutrients to repair and recover from the physical stress of the race. Marathon running can cause inflammation, muscle damage and electrolyte imbalances, so it is necessary to replenish these nutrients to support repair and recovery. The meal should ideally include lean proteins such as chicken, fish, turkey, and tofu." He stresses that while most people treat carbs as the enemy, it is the primary fuel source for endurance exercise, so it's critical to replace the depleted glycogen stores after a marathon. He recommends, "Good sources of carbohydrates include whole grain bread, rice, pasta and sweet potatoes."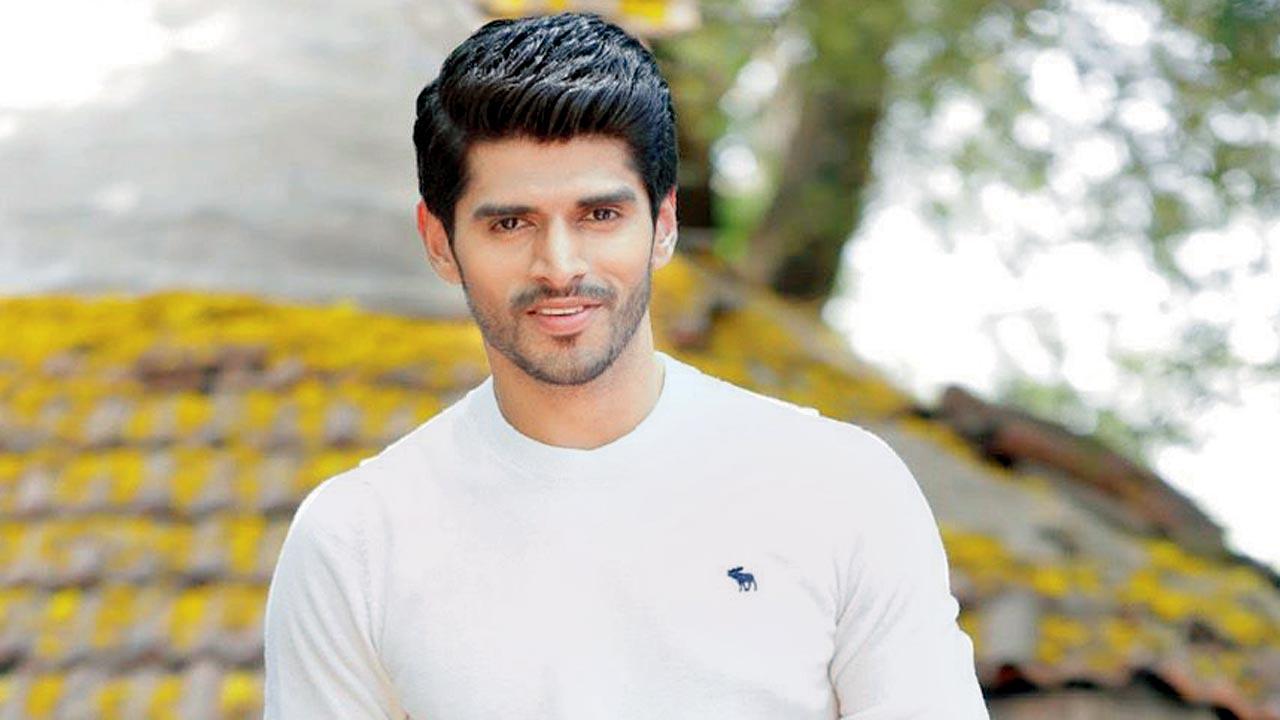 Prateek Kumar
For breakfast, Kumar suggests eating an egg white sandwich in whole grain bread, chicken steak with mashed sweet potatoes, protein shake fruit smoothie, and tofu wraps with veggies. If a mimosa or beer is on your mind to celebrate, Kumar cautions that it can interfere with your body's recovery processes and may also contribute to dehydration. "First, replenish fluids and nutrients before considering alcohol consumption, which should be consumed in moderation. A celebratory beer or other alcoholic beverage can be enjoyed, but it's important to prioritise recovery and hydration." 
The Guide picks a few breakfast options on the marathon route that will fuel you with all things good.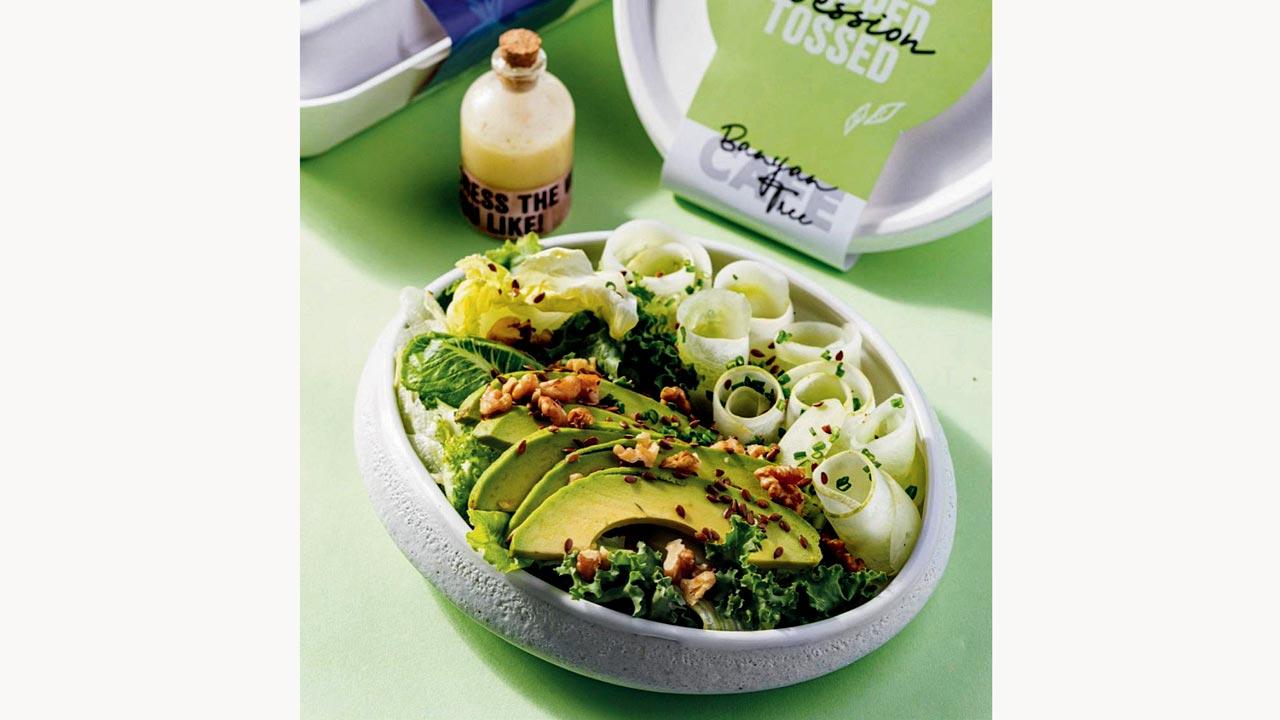 Vitamin glee salad bowl
Banyan Tree Cafe: Tucked inside IF.BE (art gallery) and taking shelter under a magnificent banyan tree, this eponymous cafe will help you unwind with its cool vibe. Slow down by making your own salad or sandwich by selecting the greens, proteins and dressing. If you are not counting calories, dive into a hearty English breakfast.
AT Calicut Road, Ballard Estate, Fort; 8 am onwards
COST Rs 300 onwards
Kuckeliku Breakfast House: With breakfast in its name, Kuckeliku (Swedish for rooster's morning cry) has a menu that will make you want to try all of it — chia seed bowl, chicken and waffle, congee, eggs Benedict and a good selection of coffee. If you are in the mood to indulge, we recommend the truffle scramble with house salad and a 
butter croissant.
AT Kamal Mansion, first floor 4, 25, Arthur Bunder Road, near Radio Club, Colaba; 8 am onwards
COST Rs 400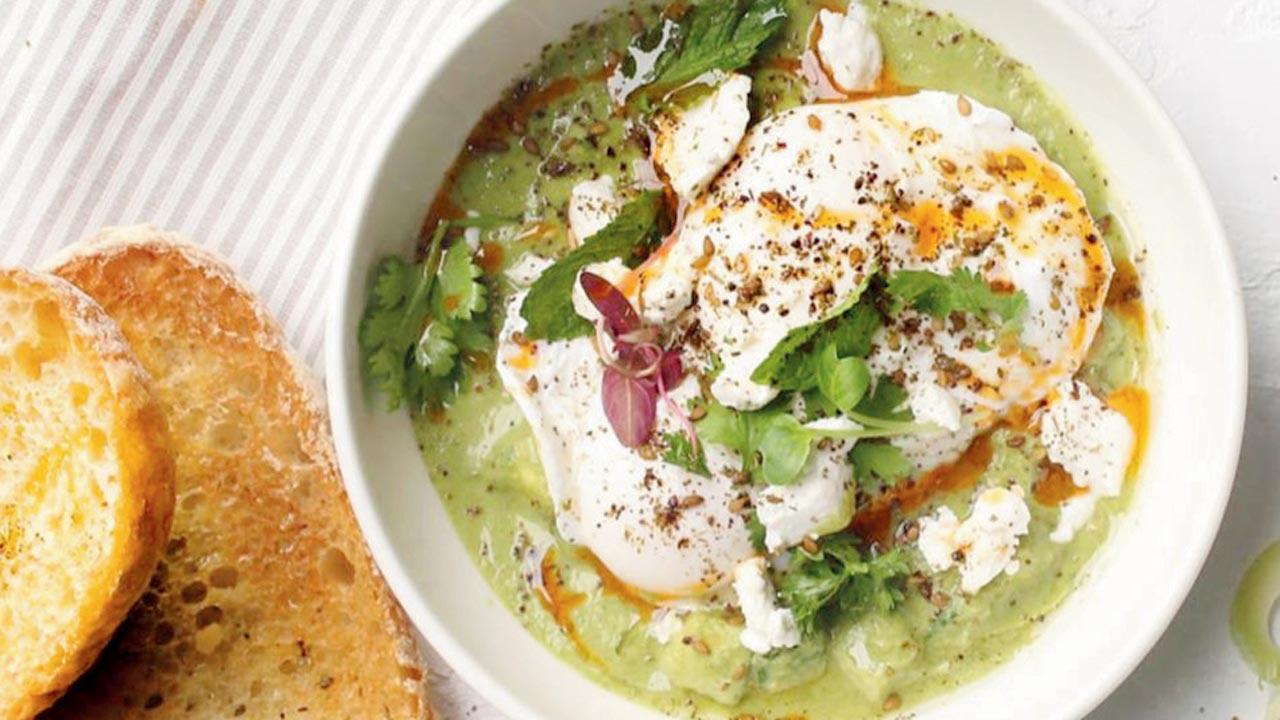 Turkish eggs
The Nutcracker: The quintessential breakfast spot, it pays special attention to vegetarians. While the usual eggs and pancakes are present on the menu, they also offer healthy dishes such as barley and wheat upma, oatmeal bowl and parfait. Ask for their fluffiest egg white omelette that comes highly recommended.
AT Fort, Bandra Reclamation and Lower Parel; 8 am onwards
COST Rs 275 onwards
Zane's Cafe: This quaint café is perfect for someone looking to eat clean and healthy. The menu offers cold-pressed juices and an all-day breakfast menu with eggs, scrambled tofu, avo toast, et al. And if you are a coffee-lover, their coffee menu will certainly bring a smile to your face. 
AT RR House, Todi Mill Compound, Senapati Bapat Marg, opposite Ideal Industrial Estate, Lower Parel; 7 am onwards
COST Rs 250 onwards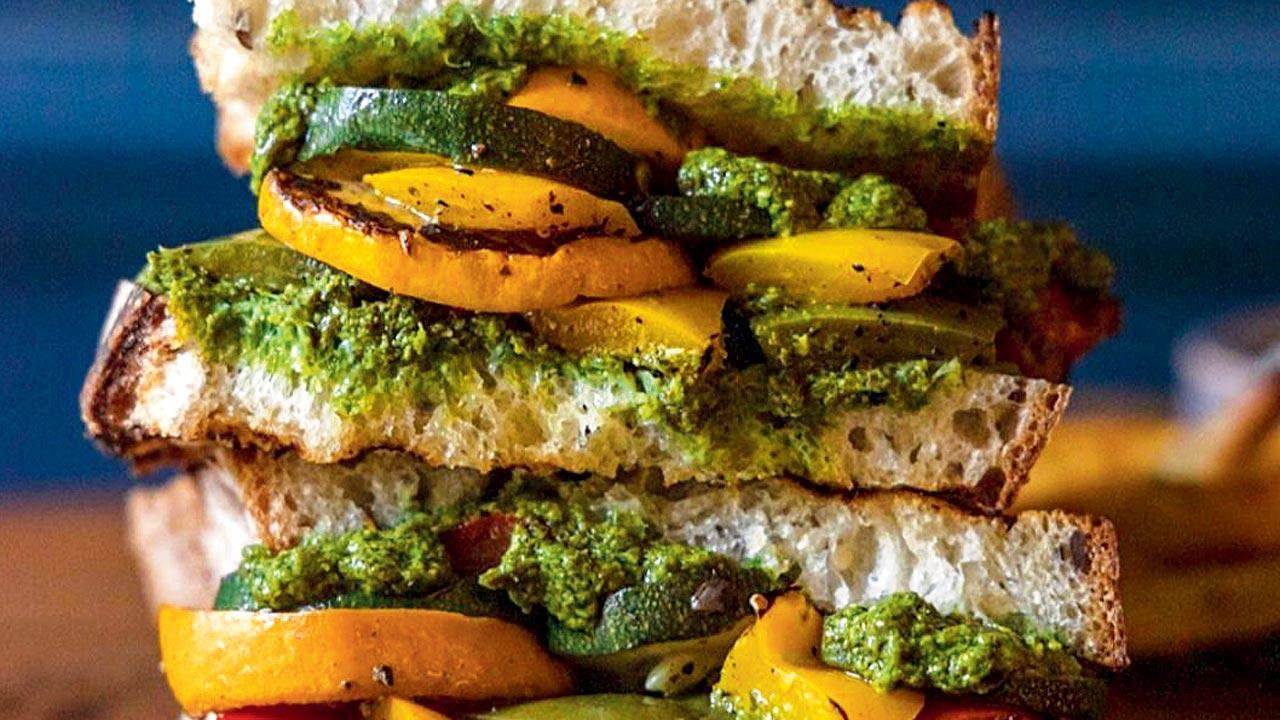 Grilled veg pesto sandwich
Earth Cafe: This vegetarian café makes burgers using five-grain buns, and offers gluten-free wraps, keto-friendly drinks designed by a nutritionist and more. Their all-day breakfast menu features garbanzo beans omelette, quinoa upma, amaranth porridge and oats waffle, making it a perfect post-marathon spot. 
AT Durga Chambers, near Pernia's Pop-up shop, Waterfield Road-Hill Road junction, Bandra West; 8 am onwards 
COST Rs 350 onwards