The UK is celebrating 200 years of Indian restaurants in the country, with the 24th National Curry Week underway till October 9. We stir the pot to discover how curries retain a different identity in both countries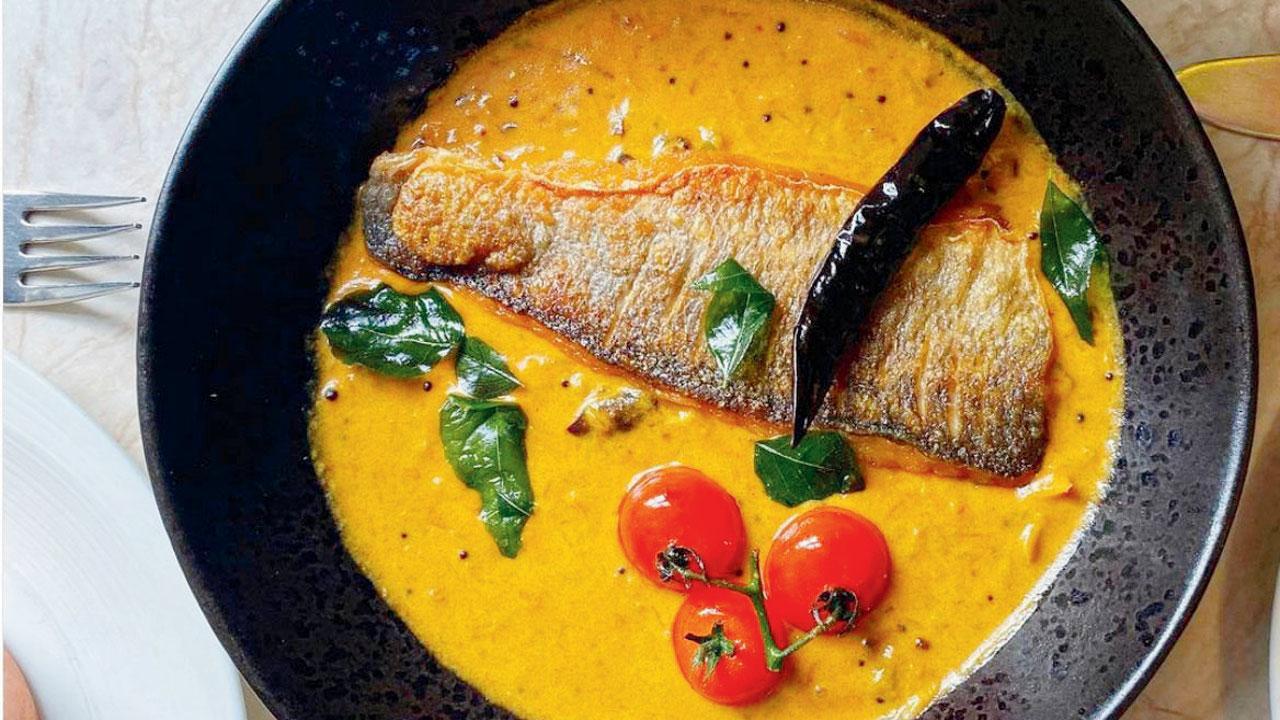 Sea bass Alleppey
This week, as the UK celebrates its 24th National Curry Week and 200th year of Indian restaurants in the country, we walk down the food history lane to deep-dive into the debate over its origins and connection with the home country. Food historian Pushpesh Pant, says trying to define curry is a futile experience. "Why can't we be content with the reality that curry exists? It may well have been created by the British during the Raj but it has survived over centuries. One doesn't have to trace the lineage to a swadeshi dish predating the arrival of the firangi. Researchers may take us back to the original Tamil kari that gives curry its name but I am reminded of Gertrude Stein's famous words: "A rose is a rose is a rose," he explains, adding, that there is mutton curry with no frills home-style or railway/dak bungalow mutton curry. Ditto for chicken, fish and egg dishes.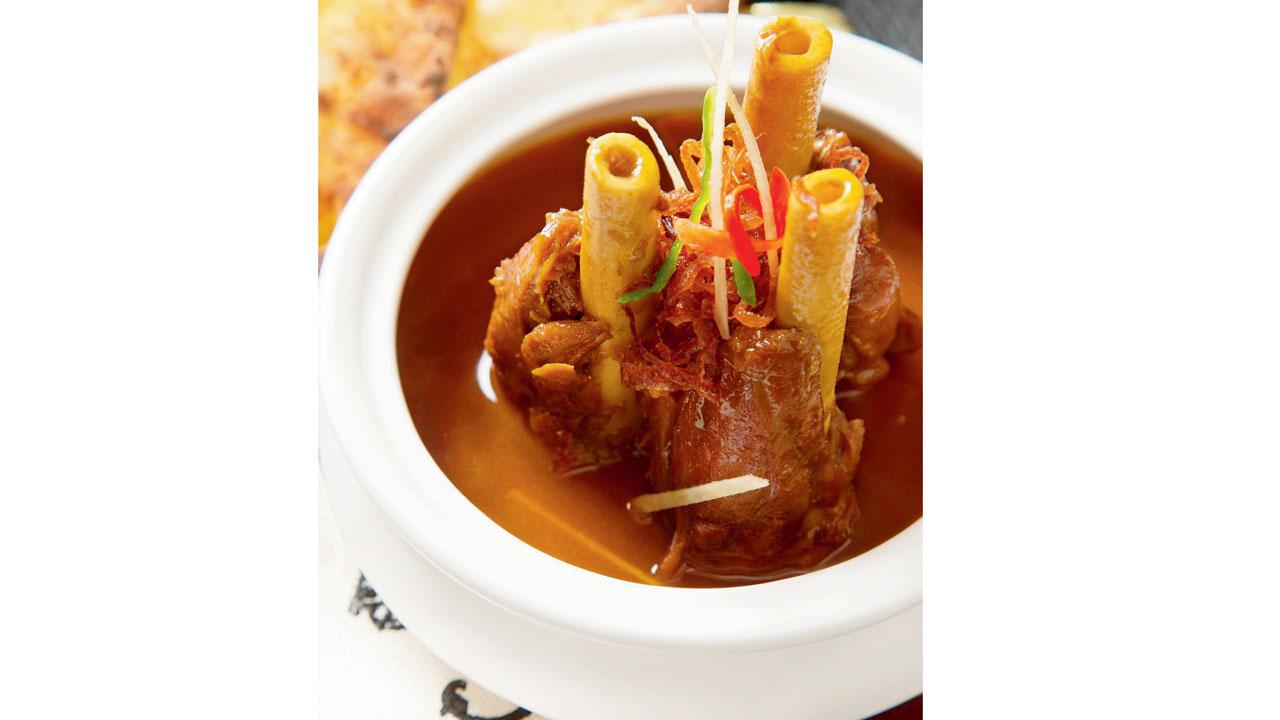 Sahib ki Nihari
"It's true that we have Indianised the Anglo-Indian recipes. The foreigners simplified spicing by inventing the curry powder akin to our aromatic garam masala. Curries have little in common with qorma, salan, rogan josh or dopyaza," Pant elaborates. Goan and Mangalorean fish curries have a distinct identity that separates them from Delhi ishtoo or the Kerala stew that imbibes foreign culinary influences. Professional food writers like any scholarly community thrives on specialised jargons and hair-splitting, he believes.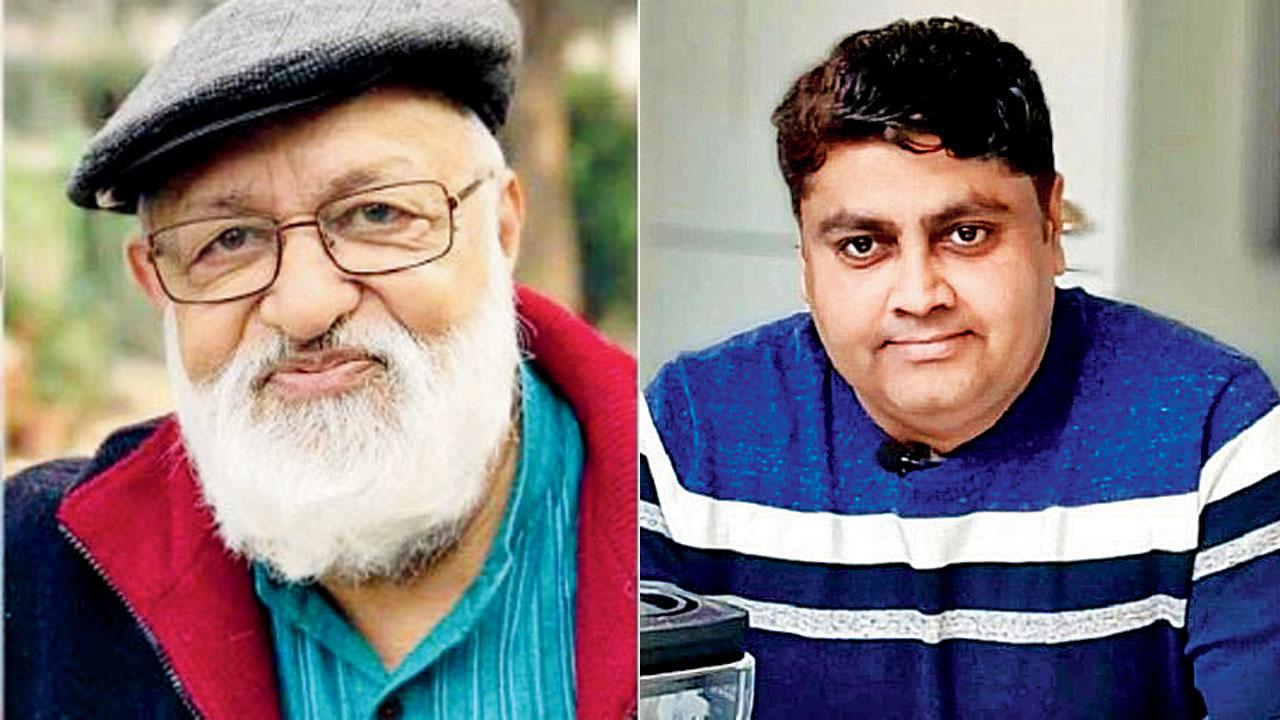 Pushpesh Pant and Rohit Ghai
"This is what keeps the pot boiling. All cuisines are multi-layered, and spicing varies greatly even in India, a country of subcontinental dimensions and ethnic variety. Kashmiris prefer dried ginger, fennel, asafoetida, and their own chillies while Lucknowi preparations lay great emphasis on aromatics like star anise, green cardamom, saffron, lichens and cloves, cinnamon and so on. One can't generalise the spicing of Indian curries. Of course, Indian curries have influenced Thai, Malaysian, and even Japanese curries," he summarises.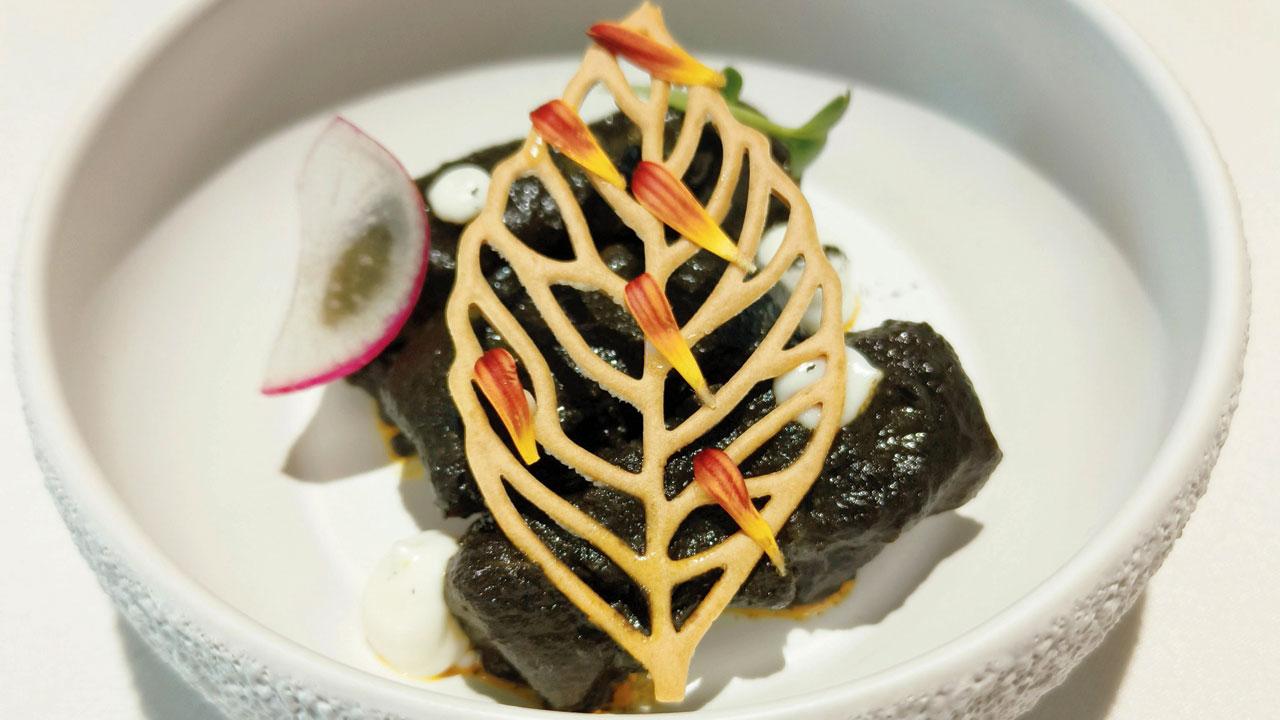 Chicken Khasi curry
We move to ground zero, in the UK where Rohit Ghai, chef owner at Kutir in Chelsea and Manthan in Mayfair feels that the London food scene evolves every year. "One year, we were crazy about gastronomic preparations while the next year, we wanted to trace our food to the roots. Curry nights are a popular weekend plan here," he shares. In his kitchens, he prepares fish in different ways including the Bengali machher jhol, Kerala mapas and the Alleppey curry style. Usually, the fish is cooked with the sauce. To take it a notch higher, I make the sauce separately and add it to pan seared fish. Here, classic flavours work best, but the presentation game has to be strong," informs Ghai, whose restaurant Kutir won the best restaurant in London at the British Restaurant Awards last week.
Get your curry fix
>> Plantain
This curry is served as a banana stew with coconut milk and a secret spice blend. It also has a morning glory/water spinach salad that is served with a sweet and sour tamarind dressing and a curry leaf tempering on a generous dollop of sour creme fresh.
At: Ekaa, Kitab Mahal, Dr DN Road.
Time: 12.30 pm to 3.30 pm; 7 pm to 12 pm
Call: 9987657989
Cost: Rs 650
>> Chicken Khasi curry
Try this rustic black sesame and chilli curry version inspired from Khasi ranges and Khasi tribe of Meghalaya.
At: Tresind Mumbai, BKC.   
Time: 12 pm to 4 pm; 7 pm to 12 am
Call: 8928000057
Cost: Rs 4,200
>> Nihari and paneer tikka
The lamb Sahib ki nihari (R1,650) is an Awadhi curry of tender lamb shanks simmered overnight cooked in a home blend of 32 traditional Indian spices like the fragrant khus ki jad and paan ki jad. Vegetarians can savour the Paneer tikka masala (R1,050), a rich flavourful recipe of tender cottage cheese that incorporates an onion and tomato curry with warm spices.
At: The Sahib Room & Kipling Bar, St Regis, Lower Parel.
Time: 12 pm to 3 pm; 7pm to 12 am  
Call: 9867822715
>> Mumbai-Ishtyle
Mohammed Ali Road and Bhendi Bazaar have some iconic spots that offer robust desi fare. Some of the popular favourites include murg massalam, mutton korma, mutton nalli nihari made Bombay-style at Shalimar (69098888); Chinese N Grill (23456529) is known for Shahi nalli nihari, while Noor Mohammadi's (23456008) chicken korma and Chicken Sanju Baba are must-haves.
>> Fish curry and salans
From prawns masala, Goan prawns/fish curry to a rawas tikka in a tikka masala or the chicken badami comes in an almond sauce, this landmark is one of the originals for Indian curries. They serve vegetarian options, too.
At: Khyber, Kala Ghoda.
Time: 12.30 pm to 12 am
Call: 40396666
Cost: Rs 595 onwards
>> Madras railway curry
Have this Anglo-Indian coconut, onions and tomato-based preparation with egg, meat or paneer.
At: Tanjore Tiffin Room, Versova and Bandra.
Time: 12 noon to 1 am  
Call: 9167115075 
Cost: Rs 350 to Rs 575
Trami chicken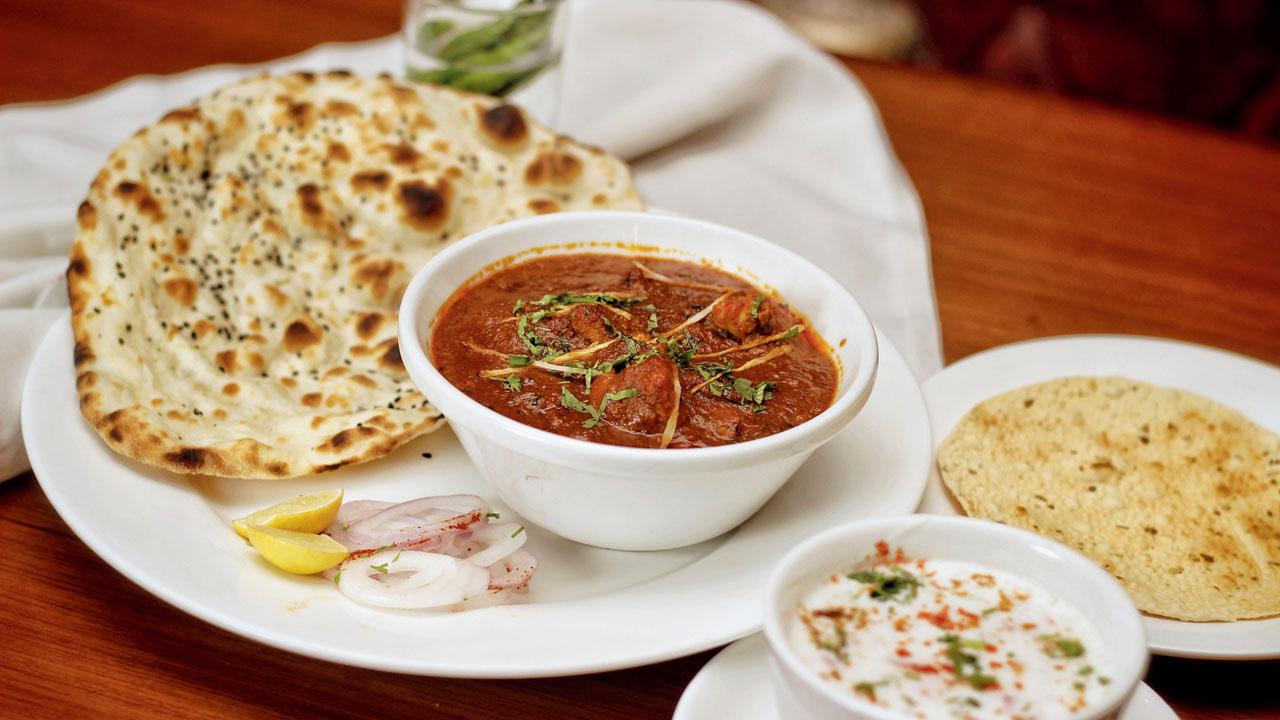 Ingredients
>> 250 gm boneless chicken
>> ½ cup plain yogurt
>> ½ tbsp minced garlic
>>  ½ tbsp minced ginger
>> ½ tsp gram masala
>>  ½ tsp red chilli paste
>>  ½ tsp coriander powder
>> 1 tsp salt
For the Trami gravy
>> 3 tomatoes, chopped
>> 1 tsp ginger-garlic paste
>> 2 tbsp of caramelised onions
>> 1 tsp kasuri methi
>> 1 tsp garam masala
>> 1 tsp coriander powder
>> 1 tbsp desi ghee
>> 1 green chilli, chopped
Method
For the chicken, mix all the ingredients in a bowl with the chicken and marinate for 30 minutes. In a pan or a pot, char-grill the chicken. For the sauce, sauté ginger-garlic paste, green chillies and onions in ghee. Add garam masala and coriander powder, and cook for two minutes. Add the chopped tomatoes and cook for 15-20 minutes. Add a little bit of stock to the mix to thin it out and then blend this paste in a mixer. Add the chicken and slow cook for 10 minutes.
The Punjabi Adda
Pritam da Dhaba in Dadar, known as the birthplace of butter chicken in Mumbai, is set to open its second outpost after 80 years in Juhu. Present generation owner Jaibir Singh Kohli, director, Pritam Group of Hotels and Restaurants, says, "Indians love to dunk their rotis in gravy. In the South, curries are prepared in such a manner that they can be consumed with rice. Our kitchen offers lesser known Punjabi dishes like the Punjabi kadi pakodi, which is not recognised as curry. Trami chicken is like Chicken tikka masala that became the UK's national dish. We make it in a more traditional way."
The Guide's OG Picks
>> Mutton rogan josh 
At: Kebab Korner, Intercontinental, Marine Drive.
Call: 66399855
>> Manga charu
At: Dakshin Coastal, ITC Maratha, Chakala, Andheri East.
Call: 28303030
>> Benaras Malai Kofta
At: Copper Chimney, Worli.
Call: 7045525415 Are you planning to colour your hair this festive season?