A regal kitchen from the Pink City will now deliver authentic Rajasthani fare right at your doorstep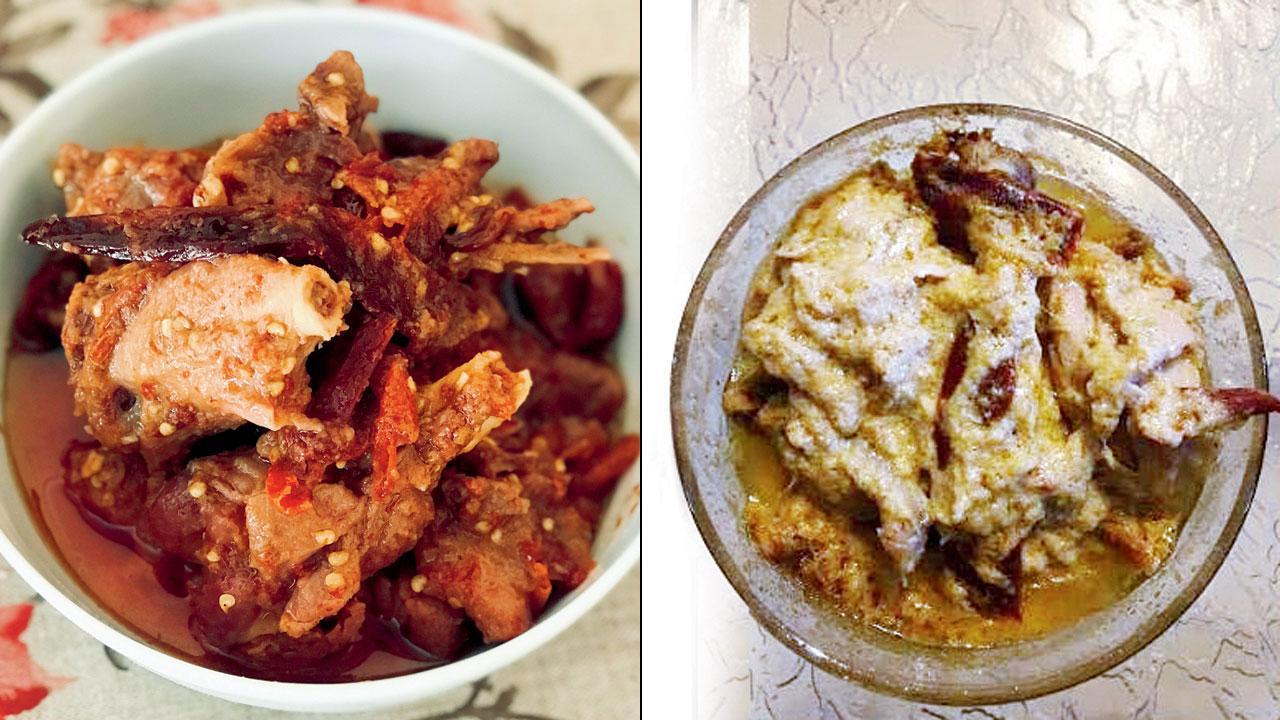 Junglee maas (left) and safed chicken from Pratap Bhawan Cuisine
We first heard of Pratap Bhawan Cuisine from a friend. We had just returned from a week-long holiday in Rajasthan and were experiencing major culinary withdrawal symptoms. So, we followed their social media handle almost immediately. Himanshu Rathore of the royal family of Nimaj helms the kitchen. Rathore took to cooking at a young age and is preserving his culinary heritage through his venture Pratap Bhawan Cuisine in Jaipur. Along with his wife, Rathore runs a homestay in Jaipur and his in-house guests are often treated to his delicious food. During the pandemic, he started his delivery kitchen and then later, tied up with an online portal that delivers his food to many major cities in the country.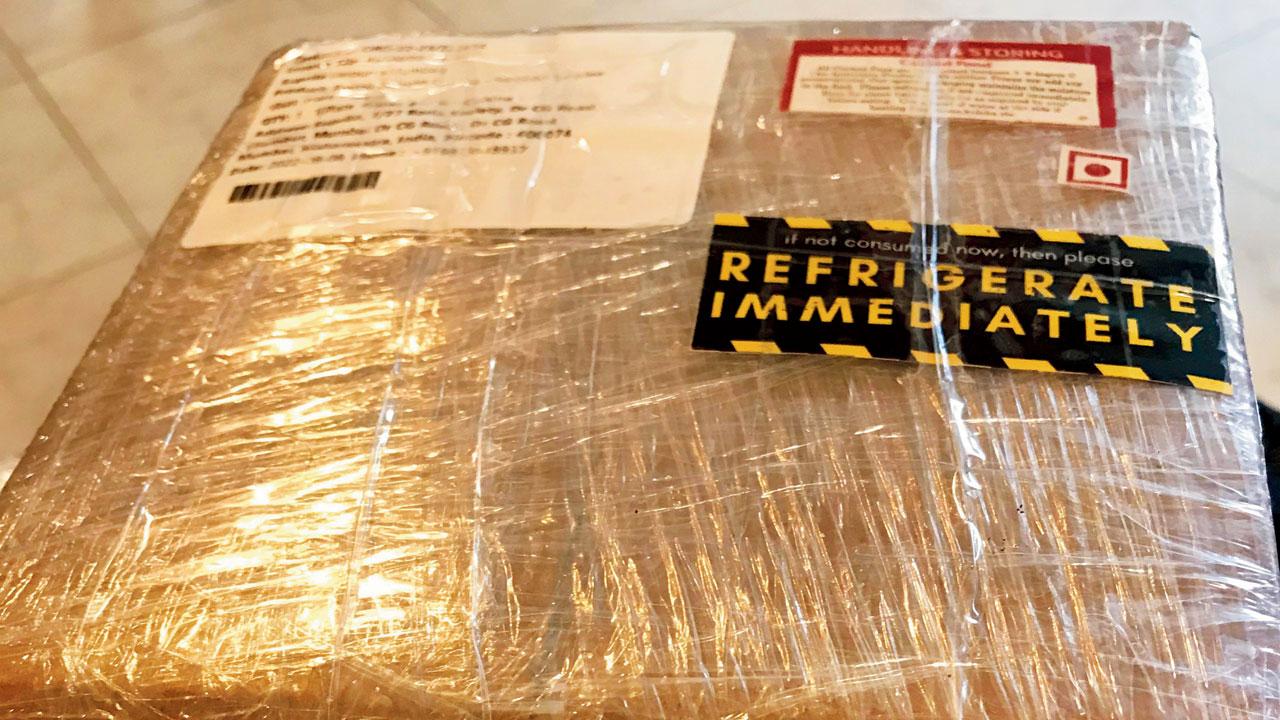 The cardboard packaging in which the dishes arrived
The idea that we could access the taste of his heirloom recipes in Mumbai was exciting. And so, we reached out. As soon as Rathore came on the line, we shot a bunch of questions at him about the execution of the experience. He says, "Rajasthani food goes beyond laal maas. Every family has its recipes. While growing up in Nimaj, I would observe many male members of the family cooking. In winters, when we experienced good weather, we would organise campfires and cook. Many dishes are inspired by those experiences."
Past perfect
After our conversation, we take Rathore's recommendations and order a portion of the junglee maas dish. You can order a full portion with 12 pieces of meat (R1,635), or half that comes with six pieces a plate (R1,123). "Junglee maas is the safest thing to order from our menu when the food has to travel a long distance. It has no onions or tomatoes. The original recipe is supposed to be only Mathania chilies, ghee, salt, and meat. I have added a couple of ingredients like garlic in it and I smoke the meat towards the end of the preparation. Legend has it that back in the day, when people went out to hunt in forests that were near small villages, they would only find basic ingredients to cook with, so they would add these to the meat and simmer it on a slow flame."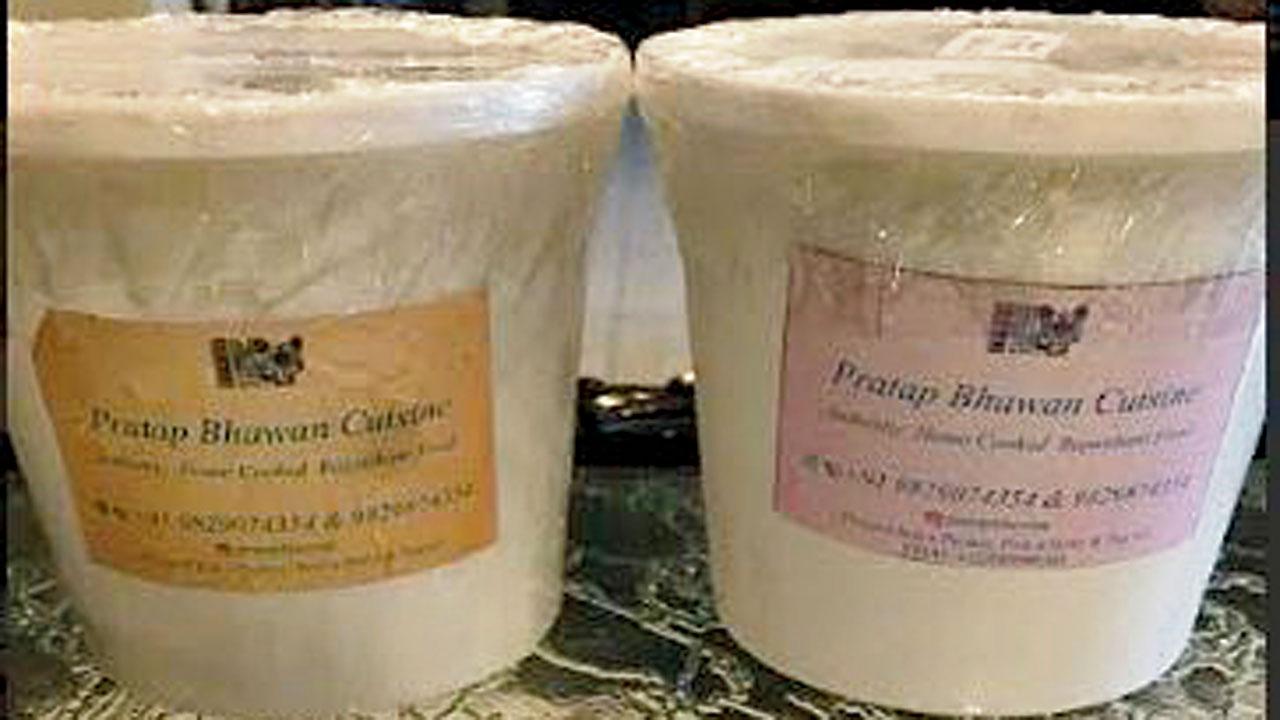 The containers inside the box
The second dish is the safed chicken (Rs 806, half portion; Rs 1,438, full portion), a recipe Rathore learnt from his mother. "Each ingredient has to be white. If you're using almonds, it needs to be skinned or else, it affects the colour. The onions need to be made translucent on very slow heat. The red chilies are added halfway through the cooking otherwise the chilies can also release a lot of colour."
Flavour forward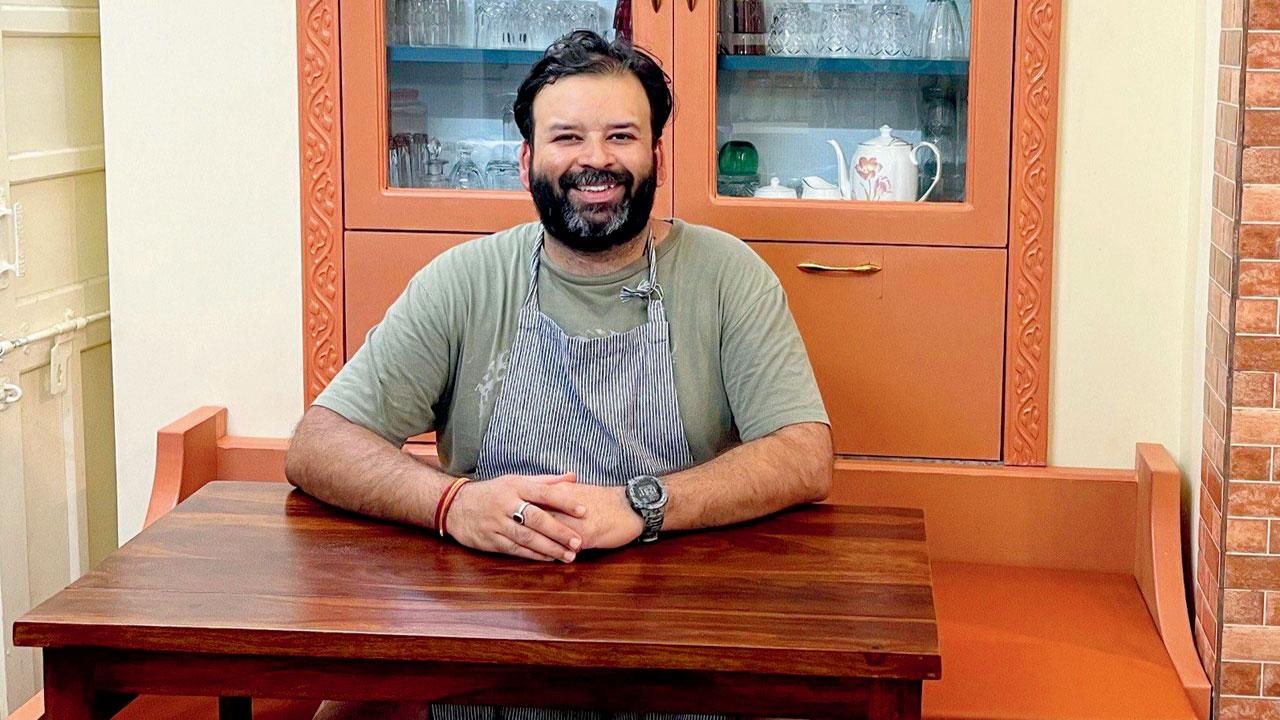 Himanshu Rathore
Our food order arrives a day after we order it; neatly packed in boxes that lie within boxes, it reaches us on a morning flight. After peeling off layers of packing, we begin our feast. The instructions suggest freezing the food immediately if not consumed on receipt. We heat the food immediately and tuck into the regal fare. It is all that had been promised — fresh, delicious, and unique. The meat in junglee maas is tender. The flavour is unlike anything we have tasted before. It is probably because this dish doesn't have any of the usual ingredients that go into a mutton curry. The chillies are not too hot but deliciously pulpy and have soaked in the masala completely. Each time we taste it, the flavours explode in our mouth. The safed chicken transcends our expectations. There is none of the heaviness associated with white gravies cooked in thick, buttery cashew paste. This chicken dish is cooked with a paste made up of almonds and poppy seeds ground on a traditional mortar and pestle. The base of the gravy is yogurt. "We, Rajasthanis, don't traditionally use tomatoes in our cooking. Tomatoes were a later addition to our cooking. All our meat dishes are cooked in yogurt. That's where the tartness comes from," we recall Rathore's words while tasting the chicken. Pratap Bhawan also offers a varied vegetarian fare and meat pickles.
Pratap Bhawan Cuisine
Log on to: pratapbhawan.com; justmyroots.com 
Email: rathore.himanshu@gmail.com
Call: 09829074354 Do you believe shakes, powders and pills can replace natural dietary intake of proteins?